Wes Craven was a visionary director who pioneered many of the well-known stereotypes and scripts of horror movies. The rich legacy he left to the history of cinema began to form with the crime and horror movie "The Last House on the Left", known as "Kanlı Rape" when it was first translated into Turkish, which was his directorial debut in 1972.
Shocking and violent, this horror classic also shaped the motifs that influenced the understanding of filmmaking and will continue to work in future cinematic works. At a time when various slasher films with or without fantastical elements began to spread, he really left his mark on the history of horror cinema with the "Nightmare on Elm Street" series.
Craven, who introduced the whole world to the terrible serial killer Freddy Krueger; He depicted a vengeful spirit with his body and face horribly deformed, burned alive by the parents of his young victims. Craven brought a lot into this movie from his own unique vision. On the other hand, the veteran director would go on to make a number of great horror films during this period, such as The Serpent and the Rainbow and Shocker.
A blockbuster hit with the cult classic of 1996, Scream, and a dark comedy with elements that really surprised the critics. slasher Craven, who made another movie, would revive the horror genre once again with this work.
Although Wes Craven completed his cinematography with 2011's Scream 4, his last film before his death in 2015; He is still known today as one of cinema's best and innovative geniuses. Not only constantly renewing the often stagnant horror cinema; He also created truly terrifying cult characters, directed cult classics, and helped kickstart the careers of Sharon Stone, Johnny Depp, and Rose McGowan. For this and many other reasons, Wes Craven has undeniably made his mark in film history as one of the greatest horror film directors of all time.
Today, instead of cinema works such as Scream, A Nightmare on Elm Street, The Last House on the Left and Red Eye, which audiences are already familiar with, Craven's not-so-known film in Turkey; We will take a look at the "underrated" films, as some viewers say, which are quite late in meeting with the audience.
Happy reading…
You may also want to review this article:
The Bitter Day of Elm Street: Wes Craven in 7 Points
1. My Soul to Take – Soul for Sale (2010) – IMDB: 4.7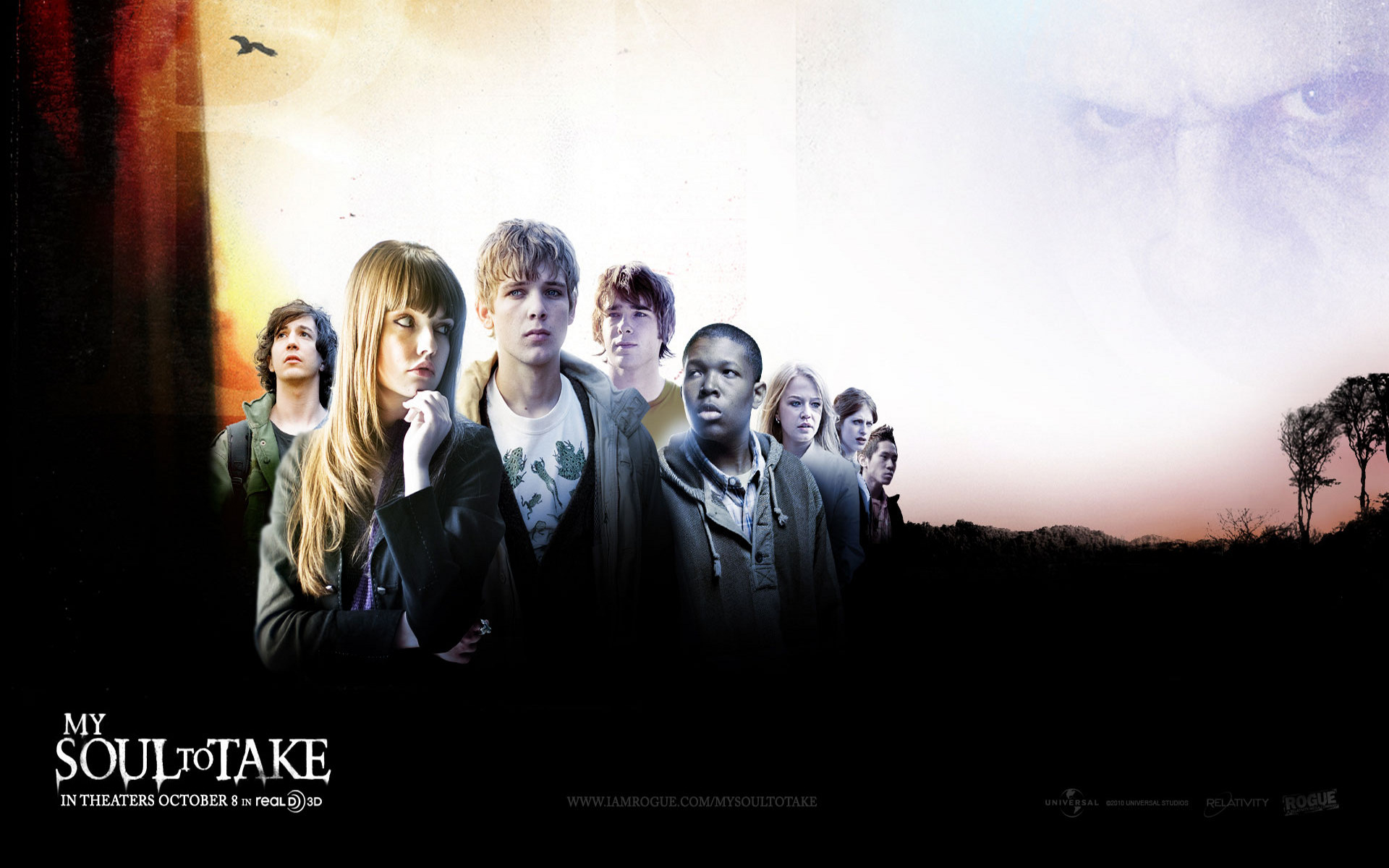 My Soul to Take, the 2010 slasher movie directed by Wes Craven, grossed only $21 million, despite its huge budget of $25 million during its time. The movie is an impressive production with plenty of likes and dislikes.
For years, a legend has been whispered about a serial killer in the town of Riverton who swore he would return to kill the seven children born the night he died. Sixteen years later, people begin to disappear again in present-day Riverton.
Did the psychopathic serial killer who swore to death reincarnate, or did he actually survive the night he was left to die? Only one of the children knows the answer. This boy must face a relentless evil to save his friends from the returning monster…
2. Cursed – Cursed (2005) – IMDB: 5.0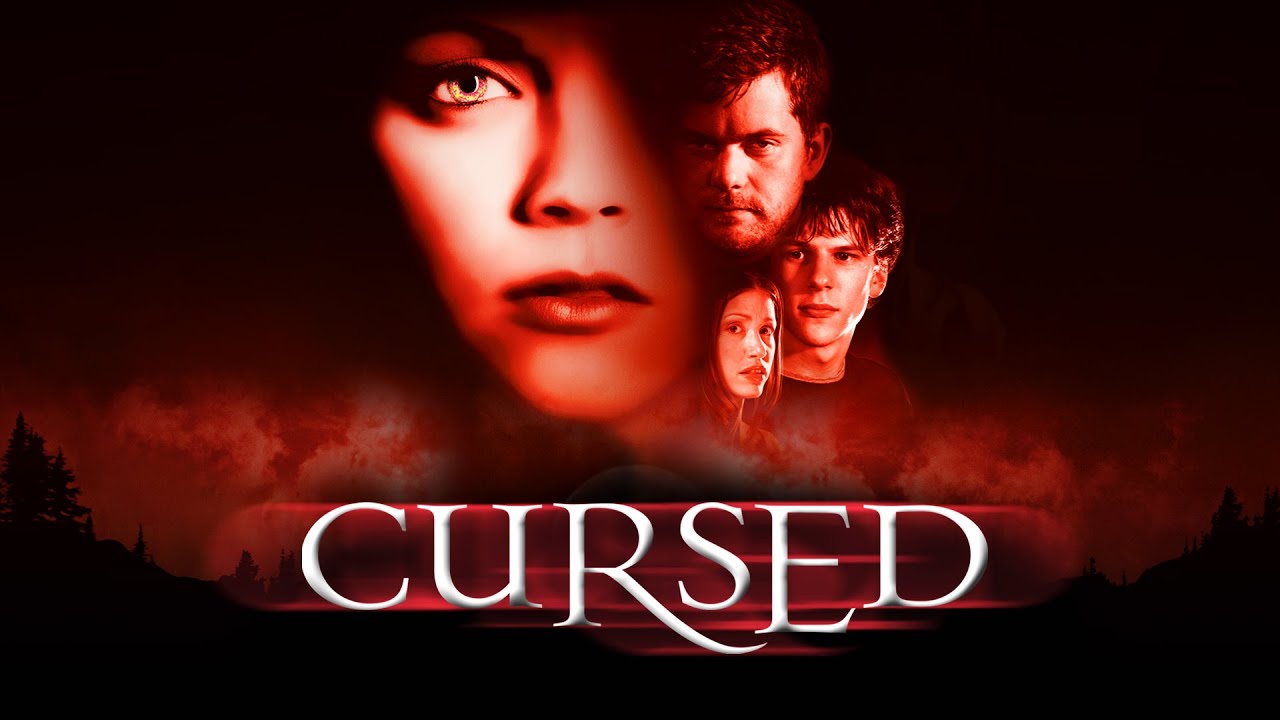 Christina Ricci, Joshua Jackson and Jesse Eisenberg star in this 2005 horror comedy about werewolves. Despite its huge budget of 75 million, this production, which could not bring the expected success at the box office, is a movie that has fans despite the negative reviews it received from critics. The film was nominated for "Best Horror Performance" at the MTV Movie Awards.
Ellie is a young woman and older sister who has been caring for her younger brother Jimmy since his parents died. After picking him up from a party one night, they get into a car accident on Mullholland Hill. As they try to free themselves from a woman from the other car, a creature attacks and kills her, injuring both Ellie and Jimmy. After much research, Jimmy begins to have the idea that the creature might be a werewolf.
3. Invitation to Hell – Invitation to Hell (1984) – IMDB: 5.1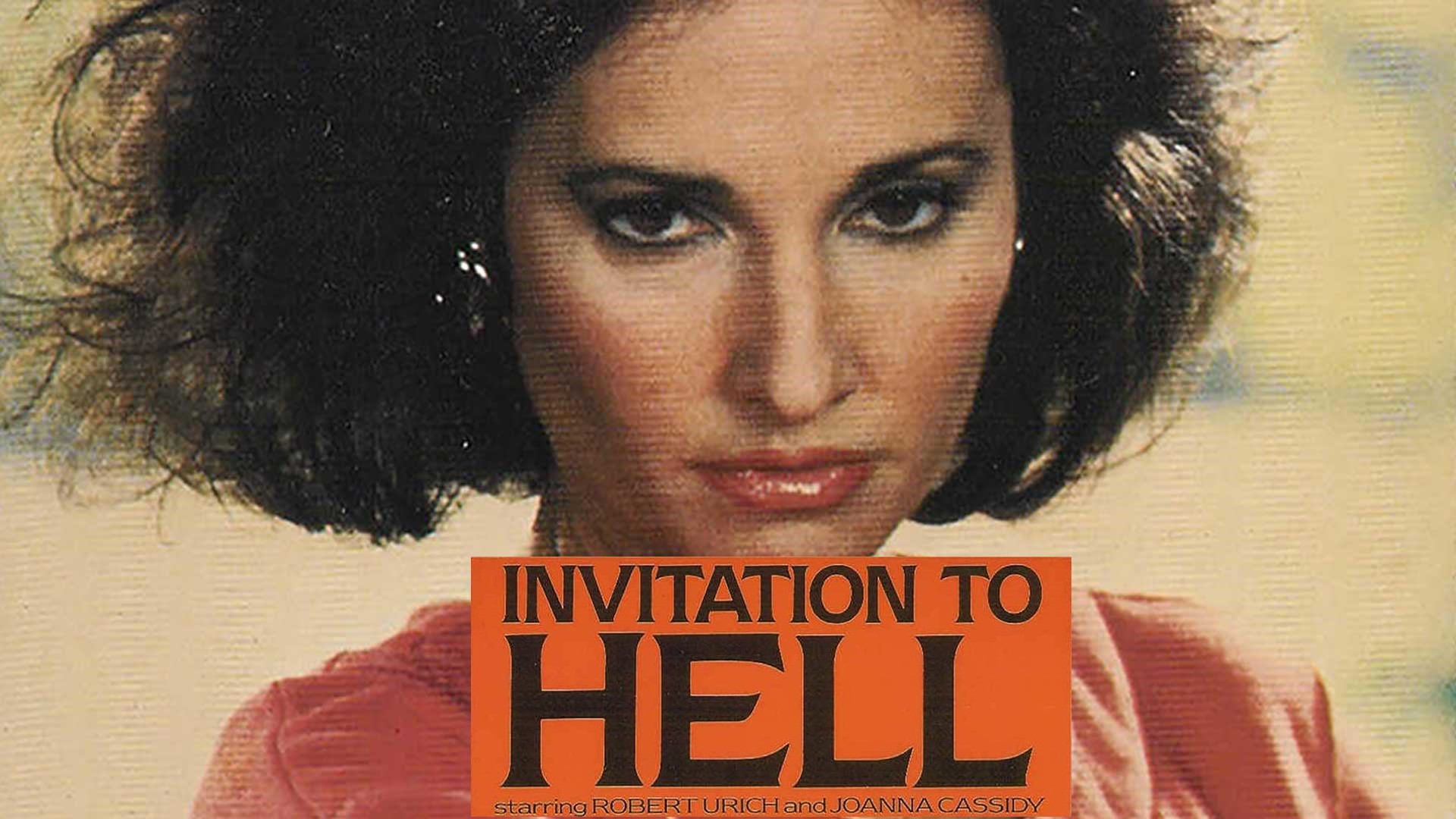 This Primetime Emmy-nominated horror movie is a direct televised production. Bringing together the famous actors of the period, Robert Urich, Joanna Cassidy, Susan Lucci, Joe Regalbuto and Kevin McCarthy, Invitation to Hell is another Craven work with an impressive script.
When a family moves to a suburb in a California neighborhood, everything is great in the beginning. The family has good neighbors, a clean neighborhood, and a local hot spring near their home that everyone in town uses; He is faced with a strange situation. Neighbors and co-workers start to bother them constantly because they don't visit the spa right away. While they doubt why they're so interested in getting there, they're not yet at a point where they think something is wrong. Although the couple's children and mother are ready for this, the father is skeptical of this idea and has some negative thoughts about the spa. Is the father of the house a little superstitious, or do the doors of the spa lead to a much darker place?
4. Swamp Thing – Swamp Monster (1982) – IMDB: 5.3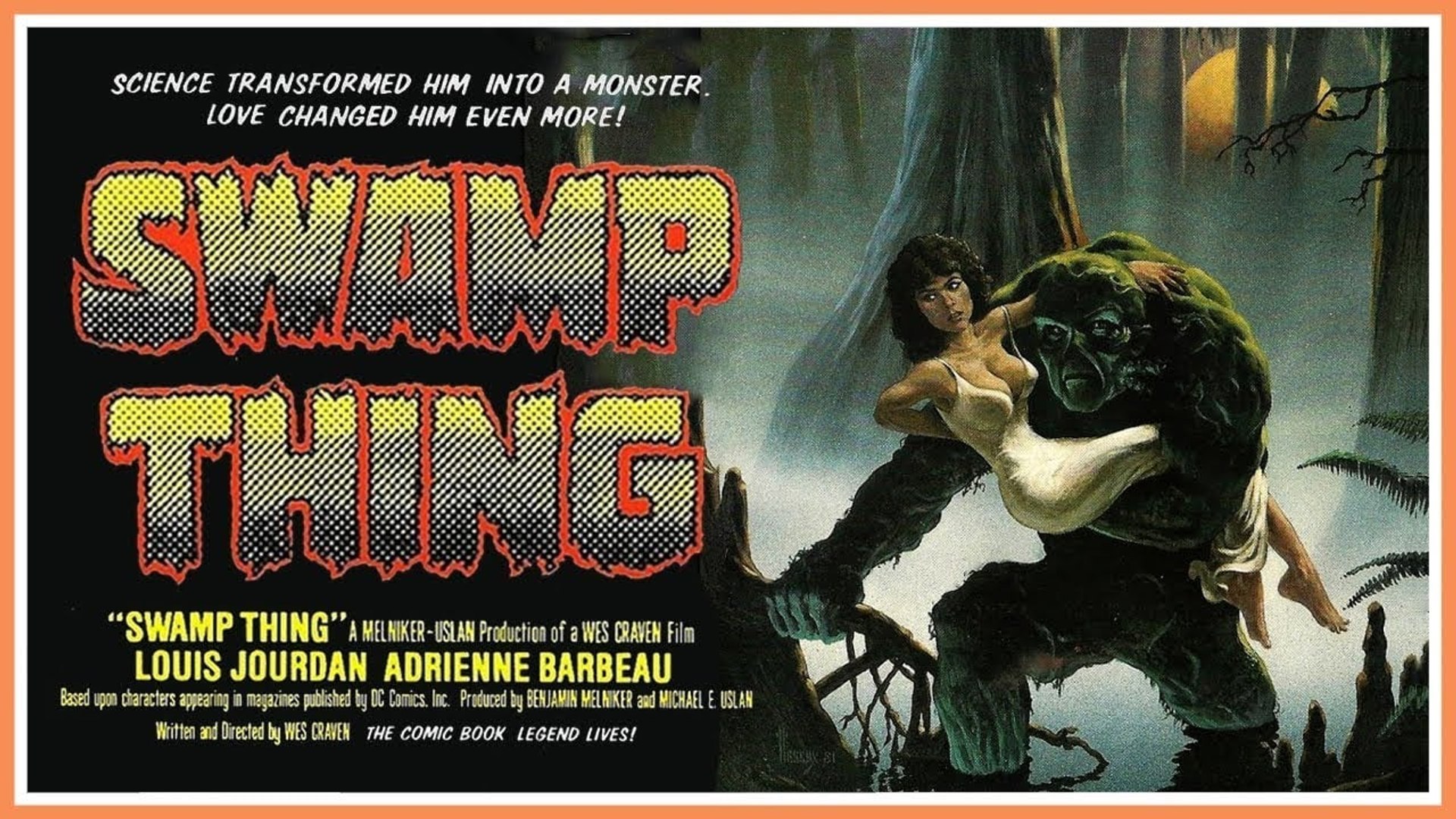 The horror movie Swamp Thing, based on the Vertigo – DC Comics character of the same name, is another Craven production based on the comic book. The work, which also has a sequel, was continued by another director other than Wes Craven.
Hiding deep in a dark swamp, Dr. Alec Holland is trying to create a new genre. This species will be a half-animal half-plant that can adapt and thrive in even the harshest conditions.
Unfortunately, Dr. Holland will become the subject of his own creation and will unfortunately become the creature he wanted to create. Arcane is a notorious military leader trying to capture the swamp monster known as the "Swamp Thing". Finally, a gripping chase ensues with the possibility of Holland and Arcane's confrontation.
5. Stranger in Our House / Summer of Fear – The Witch (1978) – IMDB: 5.4
Another Craven work from 1978, Summer of Fear is another horror movie starring Linda Blair and Lee Purcell.
Julia, who recently lost her parents in a car accident, is taken in by a relative of five from a country family. By extending her influence over the family and those around her, Julia deceives everyone except her cousin Rachel, who isn't fooled by her. Rachel begins to suspect that she is practicing witchcraft and committing many crimes, but how will she stop Julia?
6. Shocker – Shock (1989) – IMDB: 5.5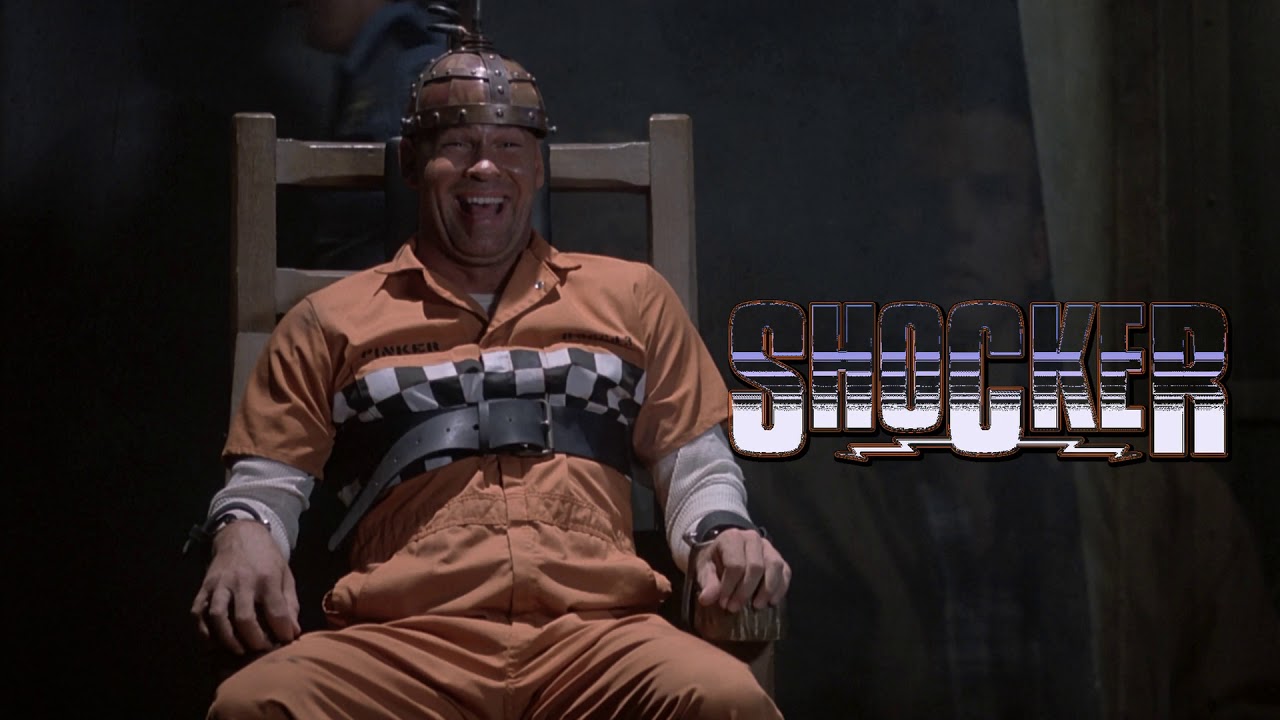 Shocker is a 1989 slasher horror film that grossed more than $15 million at the time. The producer company has released several cut versions of the film so that it can be watched in theaters. Despite the interest of the audience, there is no uncut version of the film.
Known as a television repairman, Horace Pinker is a serial killer who commits murders all over a small town. When he finally finds the home of Lieutenant Parker, who is investigating his crimes, he will brutally murder Parker's wife, son and daughter. However, Parker's other surviving son, Jonathan, forms a strange connection with Pinker through his dreams and begins to help his father catch Pinker.
In a frightful frenzy, Pinker is caught in the middle of an escape chase and begins targeting Jonathan through his relatives. Another dream is a gruesome death in the last electric chair that awaits Pinker when Jonathan and his father take him to a house where they will finally catch Pinker. But will Pinker's physical death end everything that is happening?
7. Deadly Blessing – Cursed Town (1981) – IMDB: 5.5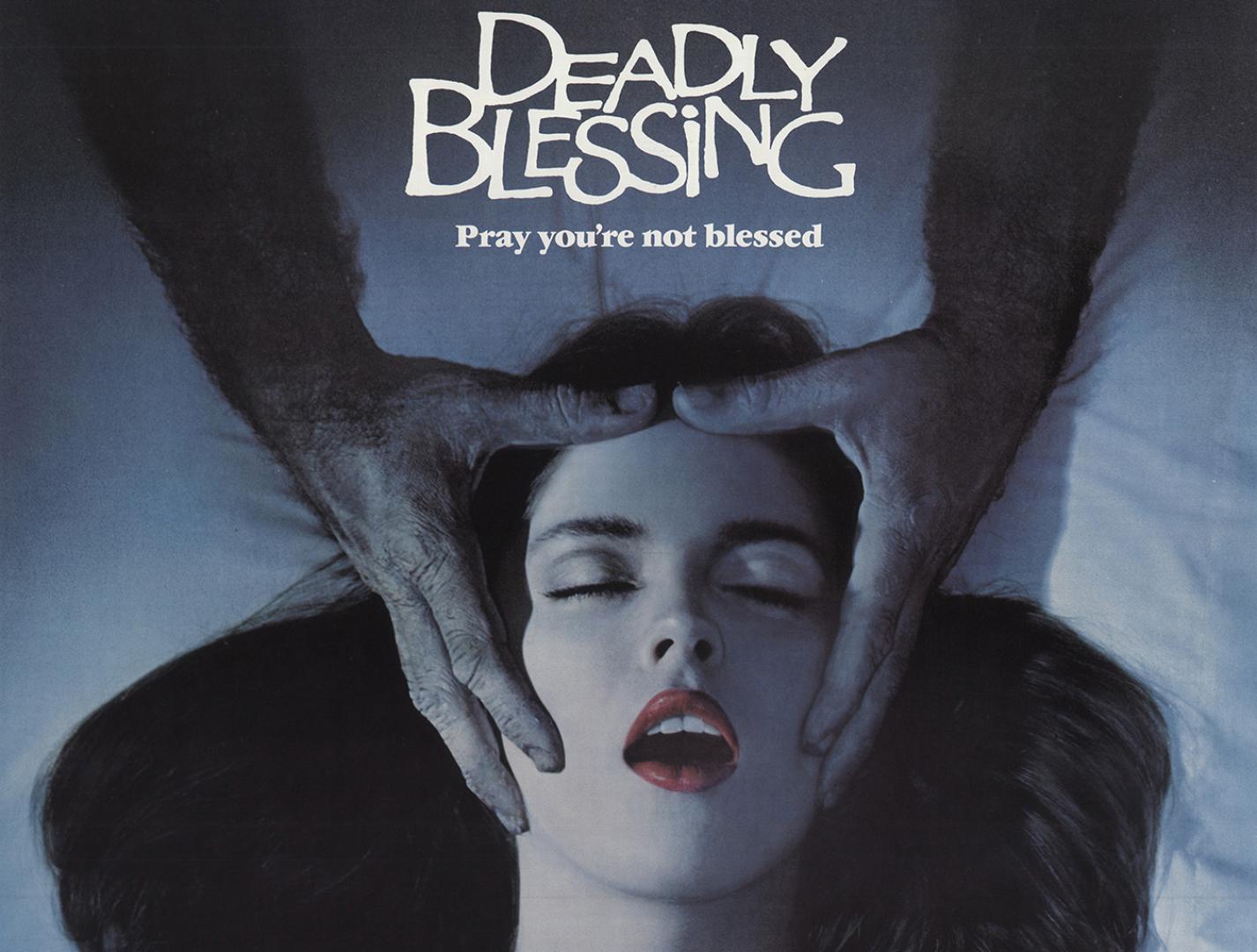 Deadly Blessing, another slasher movie made in 1981, tripled its budget and took its place in horror cinema as a popular production of its time.
Martha is happily married to a former Hittite farmer, Jim Schmidt, from which they soon have a child. Their neighbors, who lived in the eighteenth century and belonged to a backward religious community called the "Hittites", detest the religious community led by a strict and fanatical leader.
One day, Jim sees a mysterious shadow in his barn, and soon after, he dies in a strange accident with his tractor of unknown cause. After her funeral, Martha meets her friends, Lana Marcus and Vicky Anderson, who decide to spend a few days with her.
As the deaths and disappearances continue, Jim's father and Isaiah come to Martha's farm in search of a missing person. Later, Isaiah makes an offer to Martha to buy the farm, but gets a "no" answer from Martha. Then strange events begin to happen again.
8. Deadly Friend – Killing Lover (1986) – IMDB: 5.5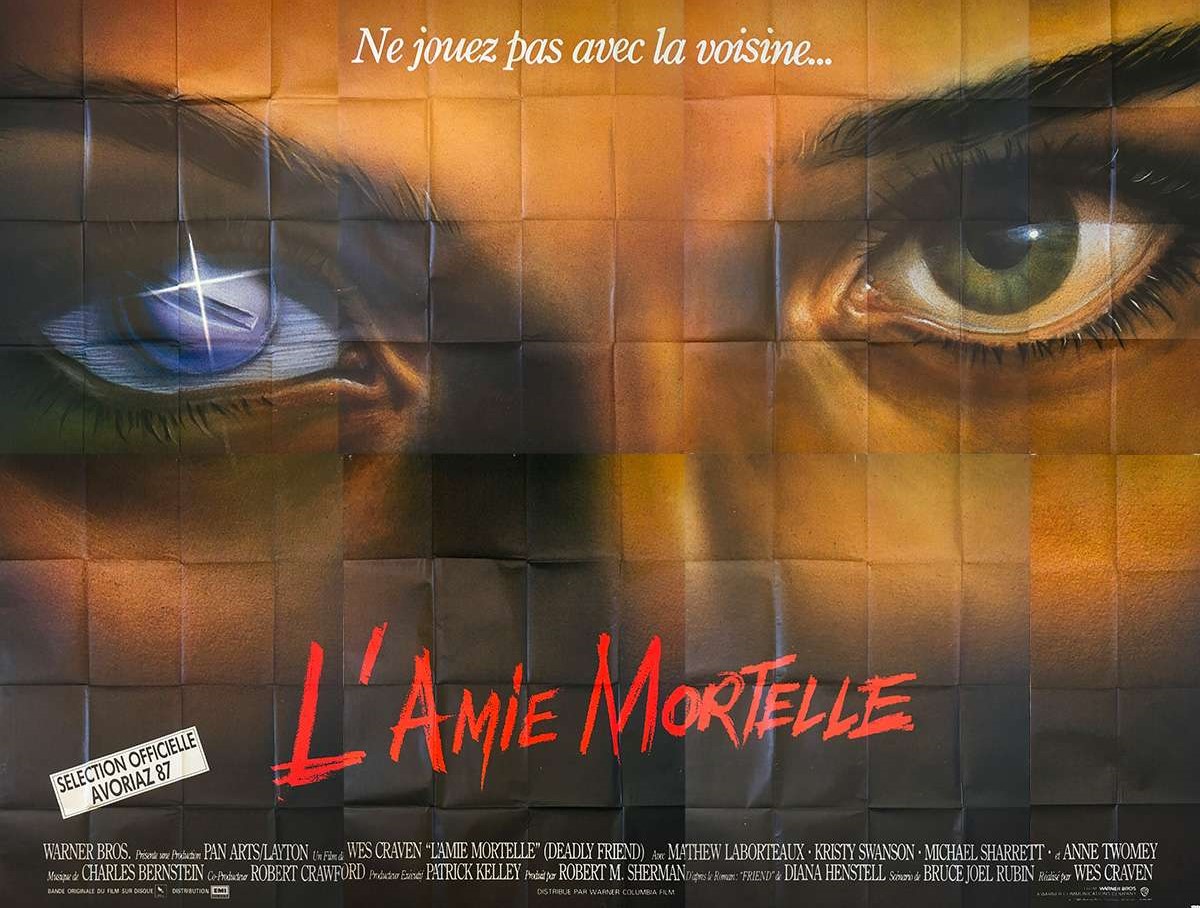 1986 Warner Bros. The sci-fi horror movie Deadly Friend is another Wes Craven classic that has had multiple applications for an uncut version to be released in recent years.
Paul Conway is a 15-year-old science prodigy who has moved to a new city with his mother. Also, Paul has a yellow robot named Beebee who is his friend and protector. Paul befriends his neighbor Samantha, who has to live with her abusive father.
One night, Samantha falls seriously down the stairs and is seriously injured. She is unplugged and dies while on life support at the local hospital. Paul disguises himself as a hospital worker and takes Samantha's body from the hospital to the local university.
He implants Beebee's robotic microchips into Samantha's brain to save her life, but before long Beebee spirals out of control.
9. The People Under the Stairs (1991) – IMDB: 6.4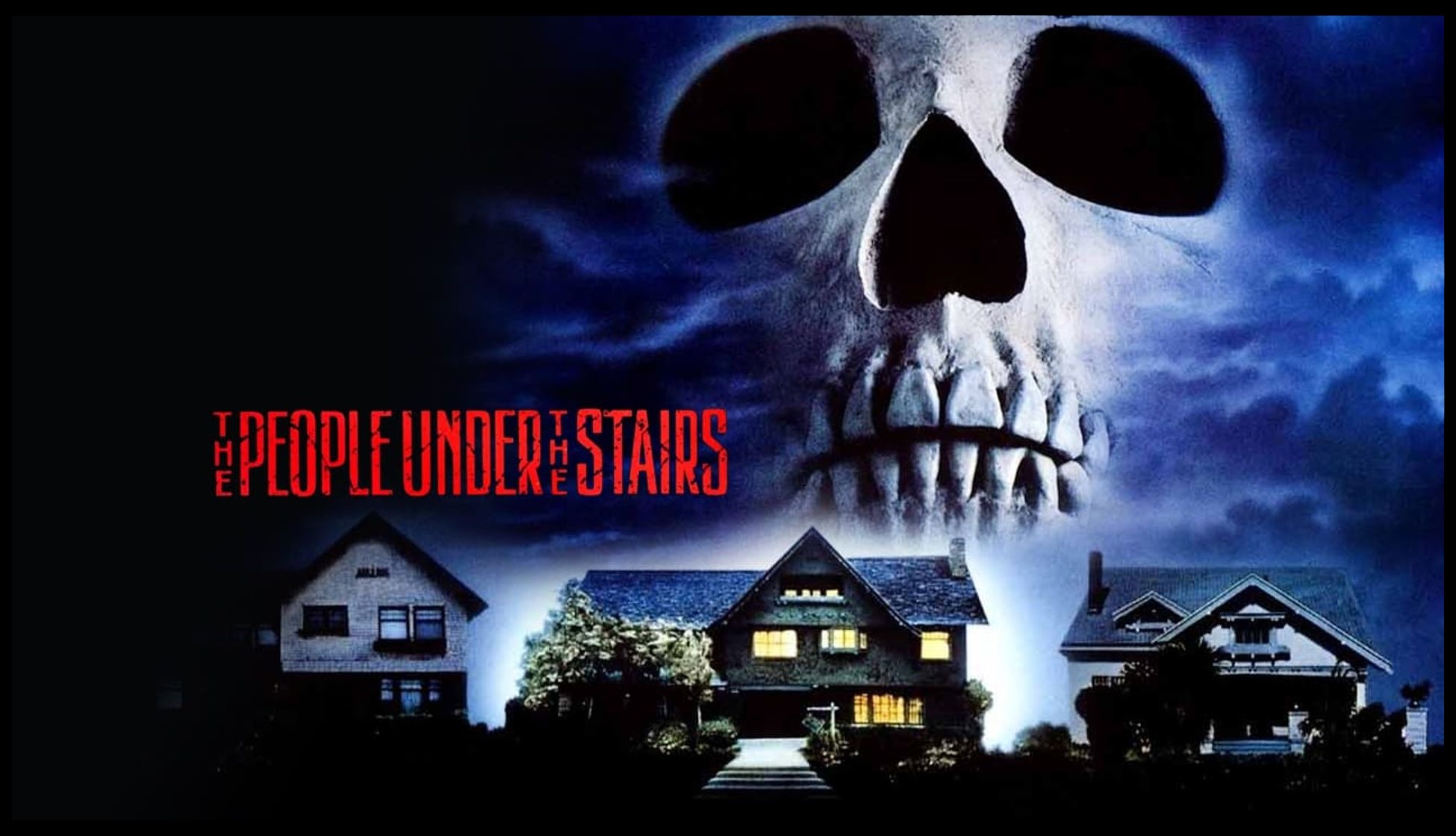 Grossing over $30 million despite its low budget of $6 million, The People Under the Stairs is an impressive Craven production that earned a Saturn award nomination for Best Young Actor Performance.
It was announced that a remake version will meet the audience in a short time in 2020, but in Turkey, it has not achieved the value it deserves. The film, which has been subjected to many studies on gentrification, capitalism and class struggle, also mirrors social inequalities.
On the 13th birthday of the Fool, a young boy living in the ghetto, a failed robbery attempt takes place. The Fool, locked inside the big suburban homes; He encounters children under the stairs, in cages, who have no idea that they are at home. Moreover, while the owners of the house are about to return home…
10. Music of the Heart – 50 Brave Violinists (1999) – IMDB: 6.8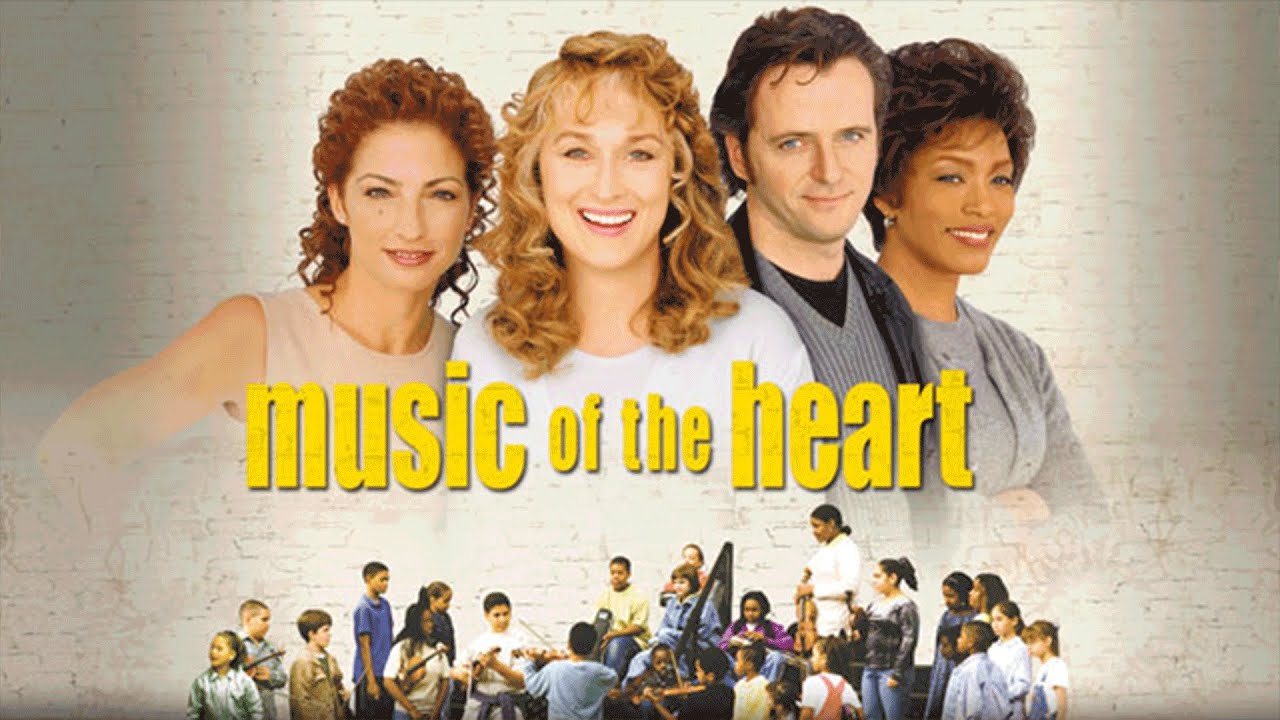 Unlike classic Wes Craven works, "Music of the Heart," a biographical musical drama film adaptation of a 1995 documentary, is an impressive piece of motion, garnering two Oscar nominations for Best Actress in a Leading Role and Best Original Song.
The film, which tells the true story of a young teacher who fights against the education board in order to teach the underprivileged children the beauty of music through the violin, paints a very impressive portrait. In his struggle, the teacher who lost everything as the system collapsed on him with all its might, continues to do what he knows right for the happiness of young and poor children.