It is a difficult choice for a film analysis, but we think that if it were not made, we would have left a uk. Because 2022 has shaken the year and has been awarded many film awards and nominations; We are talking about a production that we can never explain with a single genre, or rather, a production that belongs to more than one genre. This movie, which lasts about 2.5 hours, includes comedy, suspense, action, adventure, science fiction, fantastic elements, drama; In short, you have what you are looking for. It drags the viewer from one emotion to another, rubs salt on some wounds that remain deep in the hearts of some viewers, and creates a visual feast for some. E. "Where should we start?" Then we found ourselves writing this paragraph. Here is the Everything Everywhere All at Once movie analysis!
Movie release and crew

Everything Everywhere All at Once is a comedy, thriller, action, adventure, science fiction and drama film that started production in 2020 and premiered at the South by Southwest (SXSW) festival in March 2022.
The film is directed by Daniel Kwan and Daniel Scheinert, the duo known as "Daniels" in the movie industry. The duo are also writing and producing the film. Daniel Scheinert even acts as an actor in one scene of the movie. The cast includes Michelle Yeoh, Stephanie Hsu, Ke Huy Quan, Jenny Slate, Harry Shum Jr., James Hong and Jamie Lee Curtis.
Everything Everywhere All at Once achievements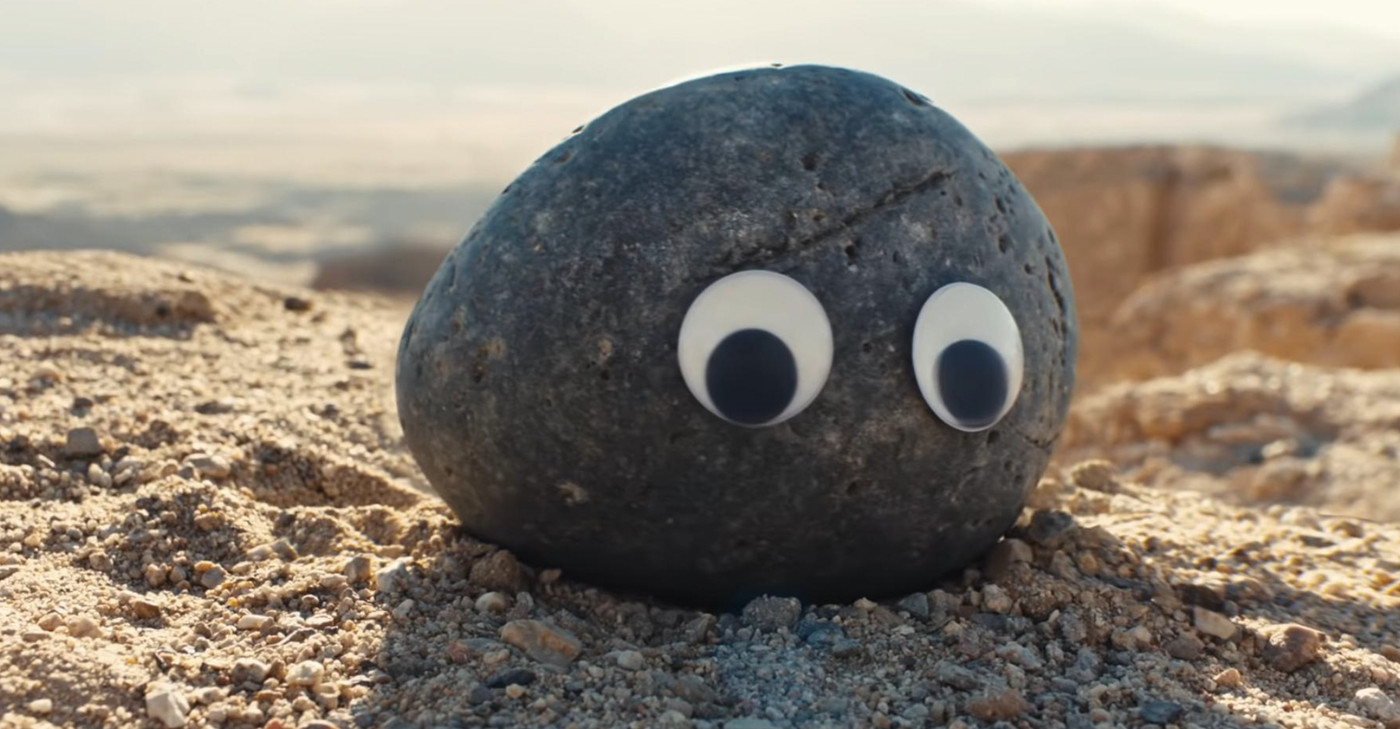 The film won the Saturn award for Best Fantasy Feature, as well as the Saturn award to Michelle Yeoh and Ke Huy Quan. It has also won film awards and award nominations at many local, national and international festivals and events such as the Hollywood Critics Association, Hollywood Music Awards, British Independent Film Awards, Amanda Awards and Gotham Awards.
Produced with a budget of 25 million dollars, Everything Everywhere All at Once's current revenue is exactly 103 million dollars! This shows that the movie has achieved a significant box office success by quadrupling its budget.
The production, which has become the favorite of many spectators, impresses with the audience votes it receives on important social platforms in the field of cinema. IMDB8.1 out of 10, letterboxd4.5 out of 5, Rotten TomatoesThe film, which received 89 out of 100 in .
Let us warn you from the beginning, this article will be a movie analysis, and the part after this paragraph will turn into an article for the audience who have watched the movie with a question mark in their mind or who want to approach the movie from a different perspective. In short:
WARNING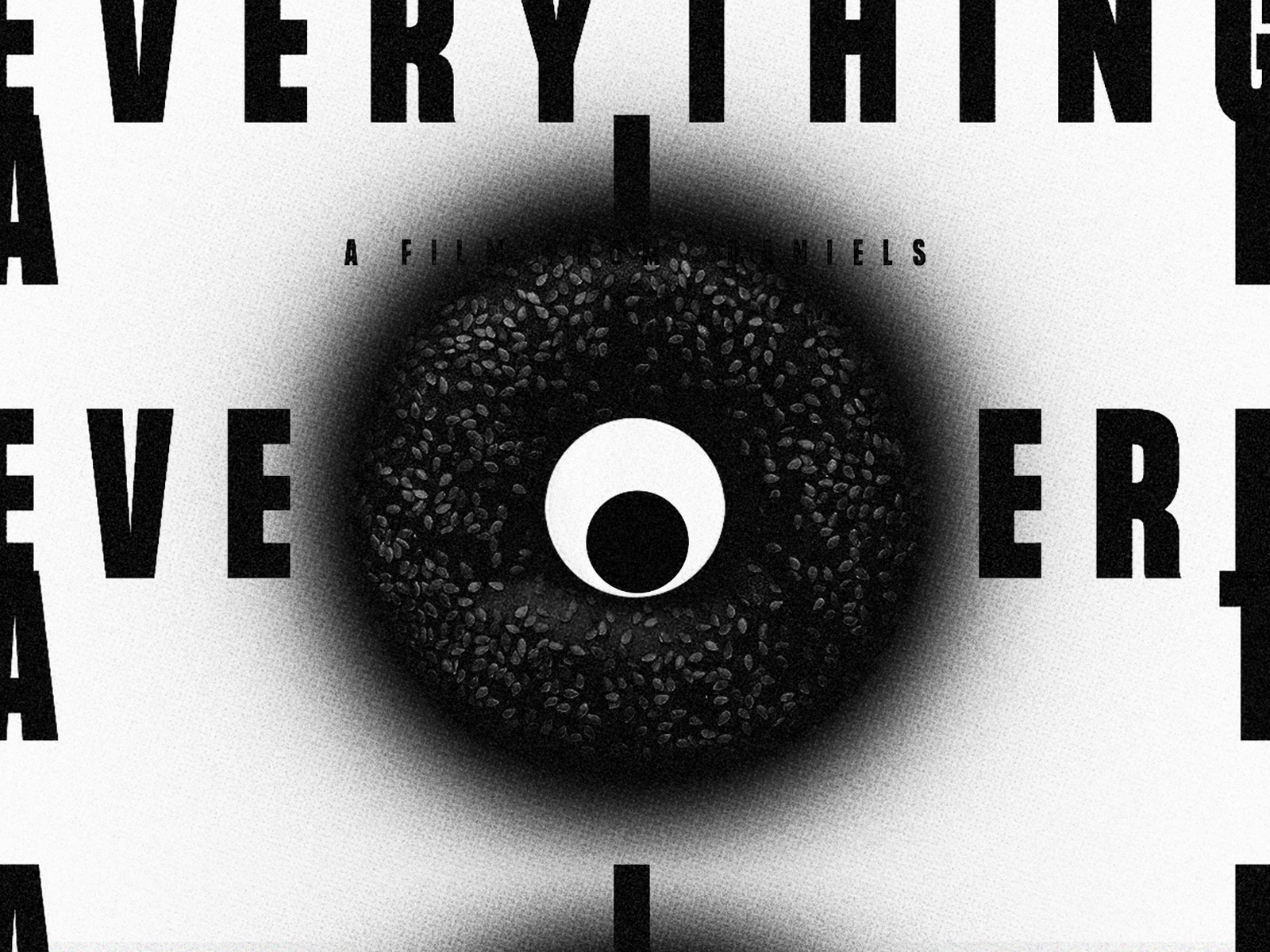 "PLENTY OF SPOILERS CONTAINS, IF YOU HAVEN'T WATCHED THE MOVIE AND IF YOU WANT TO WATCH WITH A TASTE OR IF YOU CAN KEEP WATCHING WITH A TASTE ONE DAY CLOSE THE PAGE NOW; AS A RECOMMENDATION, WE RECOMMEND YOU REVIEW OUR FILM RECOMMENDATIONS OF THE WEEK, INCLUDING A BRIEF PROMOTION OF THE FILM!"
Everything Everywhere All at Once topic and content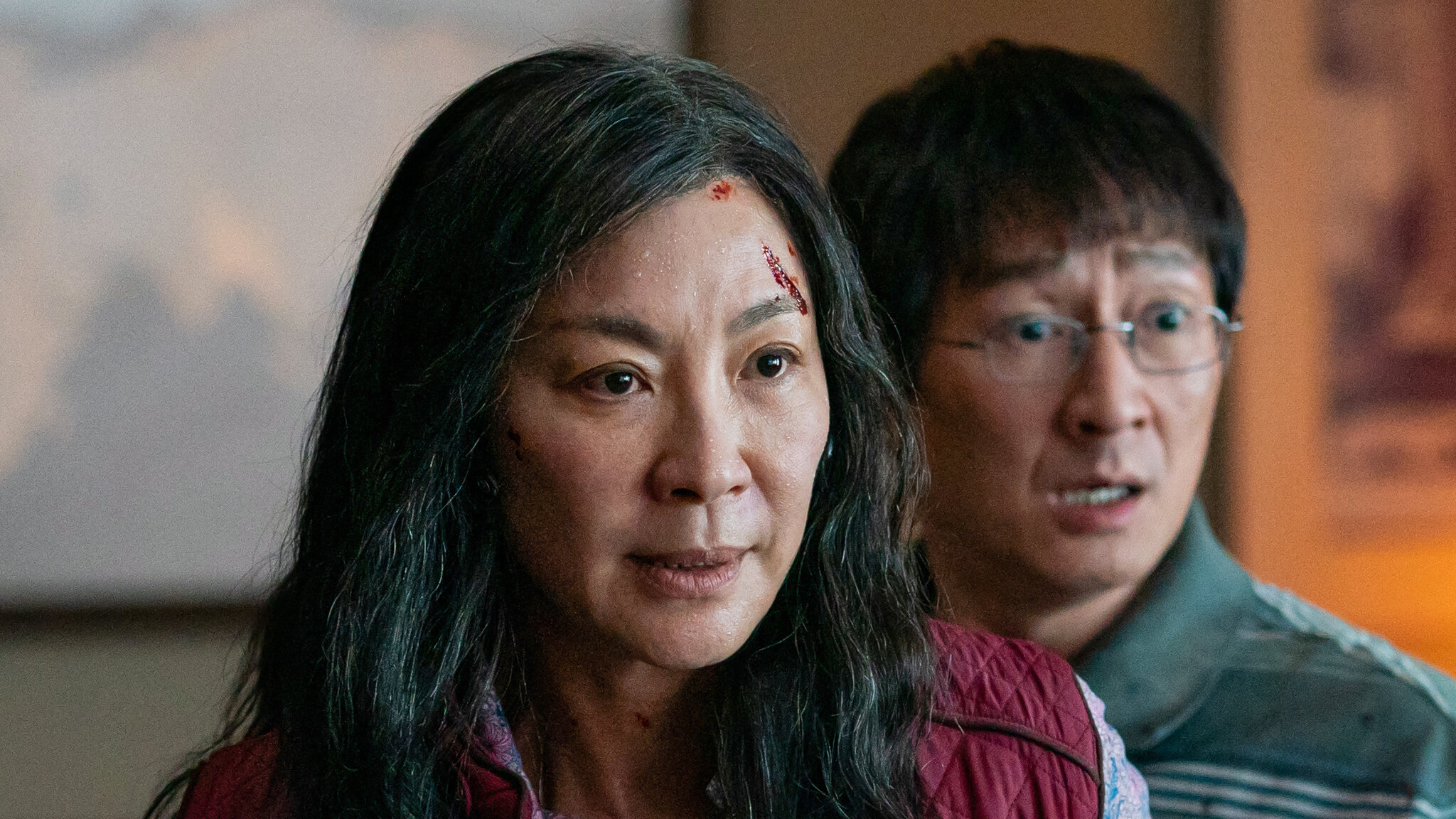 Everything Everywhere All at Once; It is a film that takes the theme of multiverses at the center of the plot, but at the same time masterfully manages to deal with a series of social issues such as family, existentialism, nihilism, immigrant life and cultural conflicts, especially in terms of the Far Asian society living in America.
Beyond all the action, adventure, chaos, and miscellaneous themes this movie has drawn us into, at its core is the story of one of hundreds of thousands of Chinese-American families trying to make ends meet.
Evelyn, the head of the family, a middle-aged woman; He is absolutely dissatisfied with his simple, monotonous yet troubled life. He is at such a crossroads that everything in his life seems to be going wrong.
A small but cozy laundry room with tons of debt, a wife that needs to be kept together and a messy marriage, her struggles to bond (and often fail to) bond with her teenage gay daughter… As she continues her life amid her countless problems, Evelyn suddenly finds a chance to change everything.
Evelyn opens the door to a fantasy world where every universe can change its destiny, and where every universe is under serious threat from a powerful force controlling it. The fate of the universe(s) is now in her hands and everything depends on Evelyn.
A few thoughts on Everything Everywhere All at Once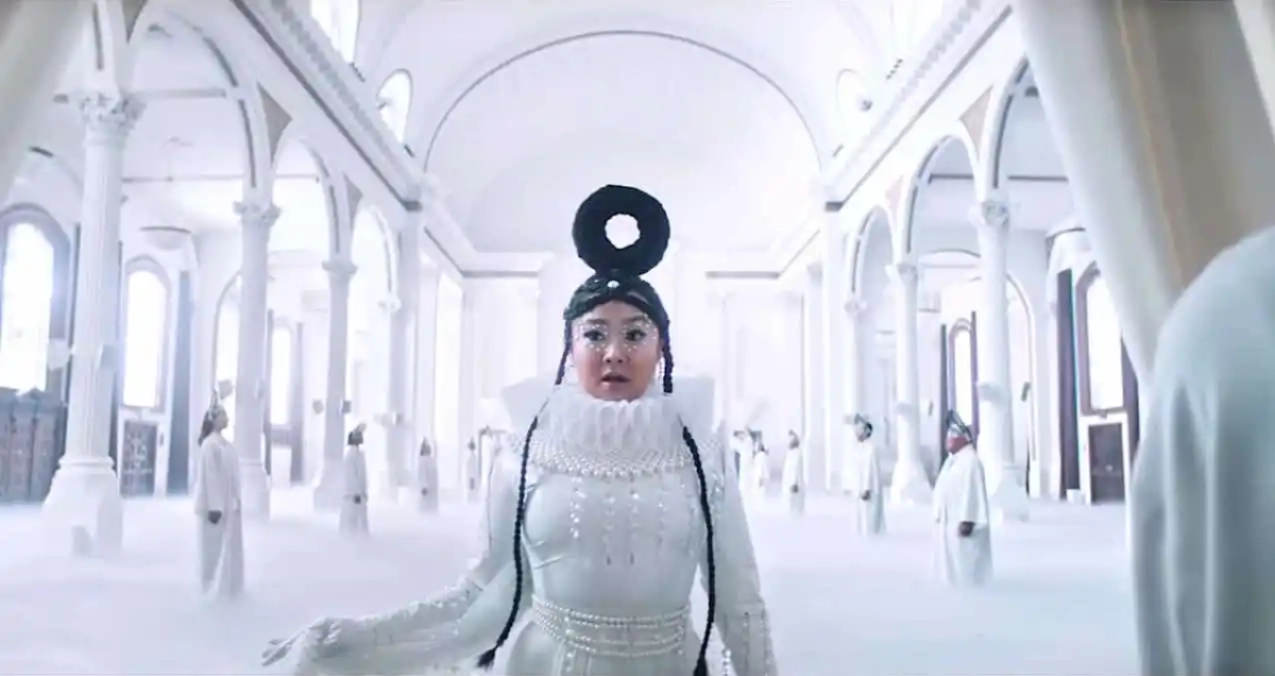 Actually, the name of the movie says everything about the movie. "Everything Everywhere at the Same Time"… The producers of this film, which brings together many contradictory elements, genres and themes, took a big risk, but it can be said that the risk they took was well worth it. Story; It is so rich in meaning and depth that we can say that it has exhibited an understanding of cinematography that we have not seen before.
The concept of multiple and parallel universes has undoubtedly been a topic of interest to many avid movie fans and filmmakers alike. But using this concept in Everything Everywhere All At Once is a tool to make a bigger and richer story happen. The film, which takes two completely different or even opposite concepts and succeeds in achieving synergetic harmony between these concepts; has achieved considerable success in this regard.
The first describes the complex nature of alternate universes, and when we consider this part alone, we can say that it causes a lot of confusion among the audience. The other is a family's seemingly simple but at the same time deep and emotional story of a family.
The success of the film and the fact that it combines a lot of detail and a variety of genres to avoid being overwhelming is a remarkable feat. Everything Everywhere All At Once, this success; owes its ability to competently combine a whole plot with dark humor, action, adventure, science fiction, martial arts, fantasy elements, and even some animation and horror elements.
There are so many facts, events and situations happening at the same time in the movie that it is certain that serious effort is required to prevent the movie from turning into a confusing mess. There isn't a single moment in the movie that is truly boring, and as all these genres come together, it becomes more important that the story be told in such an emotional and meaningful way.
The flamboyance and grandeur of the film; it does not distract the audience from the story, which is very rich in depth and meaning. In fact, even how the plot of this movie is resolved is quite conceptual. The movie is divided into three different but intertwined parts and is named as indicated in the title of the movie.
The first part of the movie is called "Everything", the second part is called "Everywhere" and the last part is called "All at Once". Beyond focusing on the shattered family as a whole, the story delves into deeper themes such as existentialism and nihilism in parallel with the emphasis on the family's problems and traumas.
A great deal of time and detail has been spent in this movie answering certain tough questions about life and the universe inherent in the nature of the movie. "Everything Everywhere at the Same Time"takes viewers on a never-ending journey of introspection into the meaning of life.
Philosophical and scientific questions/answers of the movie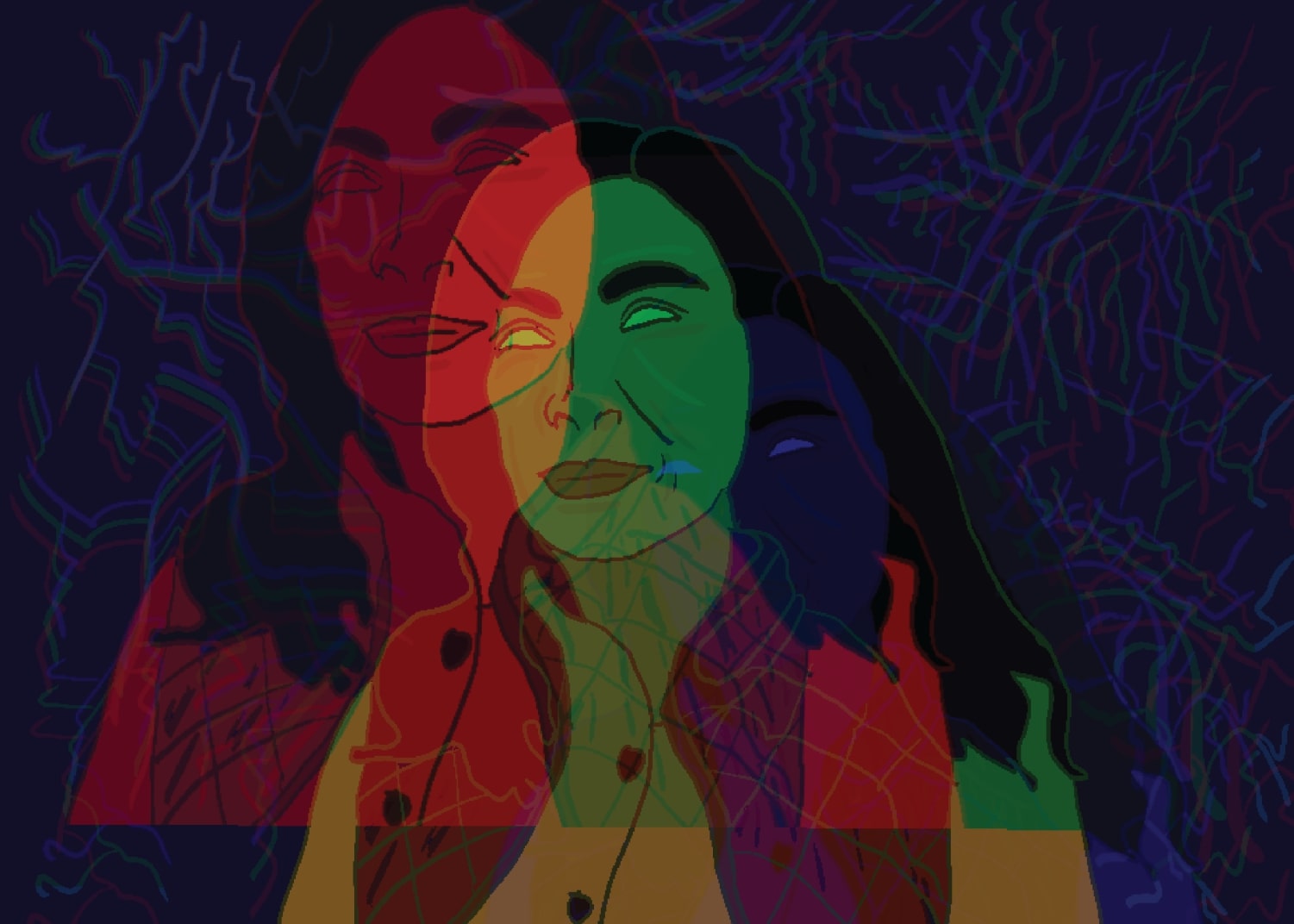 Evelyn woke up in a robotic and mundane version of her life. "What if?" as his eyes opened to other versions of himself. and "what could it be?" thoughts begin to take hold in his head.
This movie, alternative reality concept examines it from a very different and interesting perspective. What is portrayed in this film is not just the idea that humanity exists simultaneously in parallel worlds and consists of millions of different variations in each parallel world.
Explanation of how each choice affects other alternative realities when it is possible to interfere with alternative realities has a special place in this film. What Everything Everywhere All at Once excels at is that it can be entertaining, provocative and intellectually stimulating at the same time.
The movie also has a lot of propositions on the themes of depression and nihilism. The use of alternative universes as a means of communication and the science fiction theme reinforcing this idea again offers the audience a different perspective on what we have known so far.
Other highlights of the movie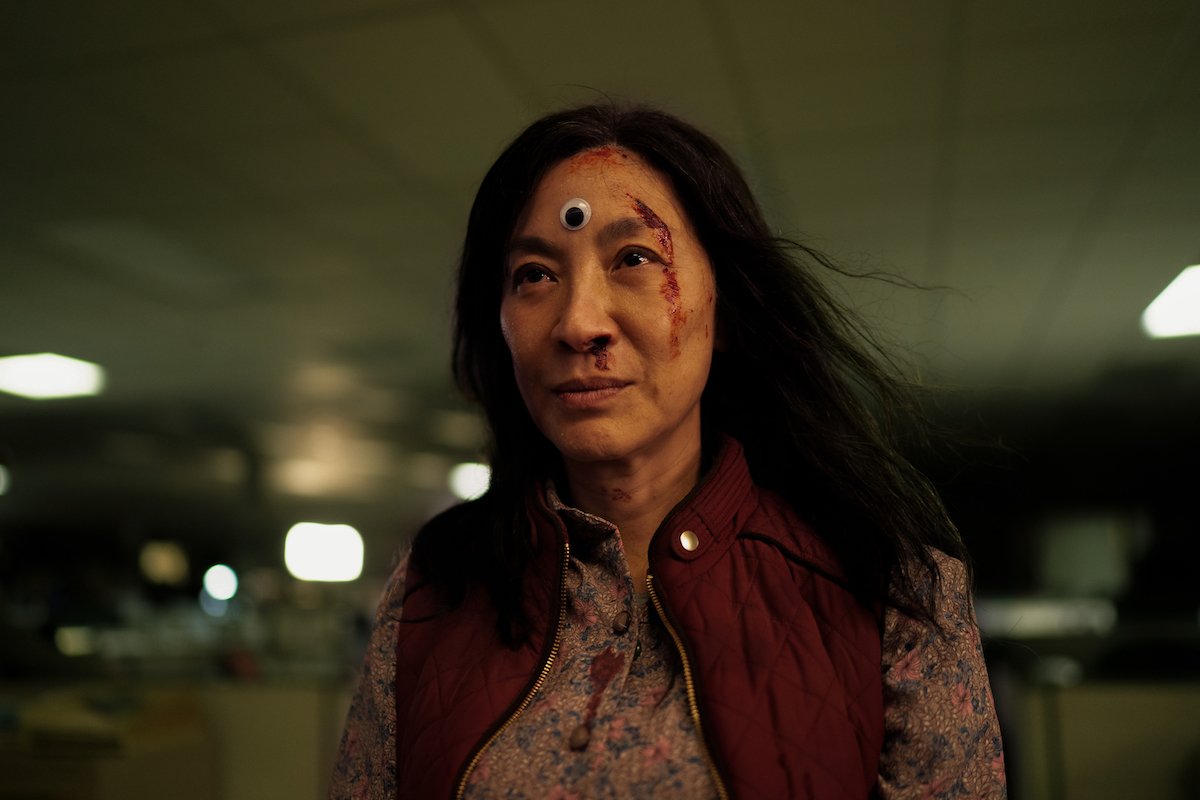 Stunning visuals and musical contributions are also praised for the film. For the first few minutes, the film has a very comfortable coloring and tone that gives it an indie movie-like viewing experience. The diversity in the creation of the visual and musical atmosphere of the film can touch more than one sense at the same time. Camera angles, editing and visual effects add so much variety to the film that the attention to detail represents a completely different level from modern cinematic understanding.
Instead of results…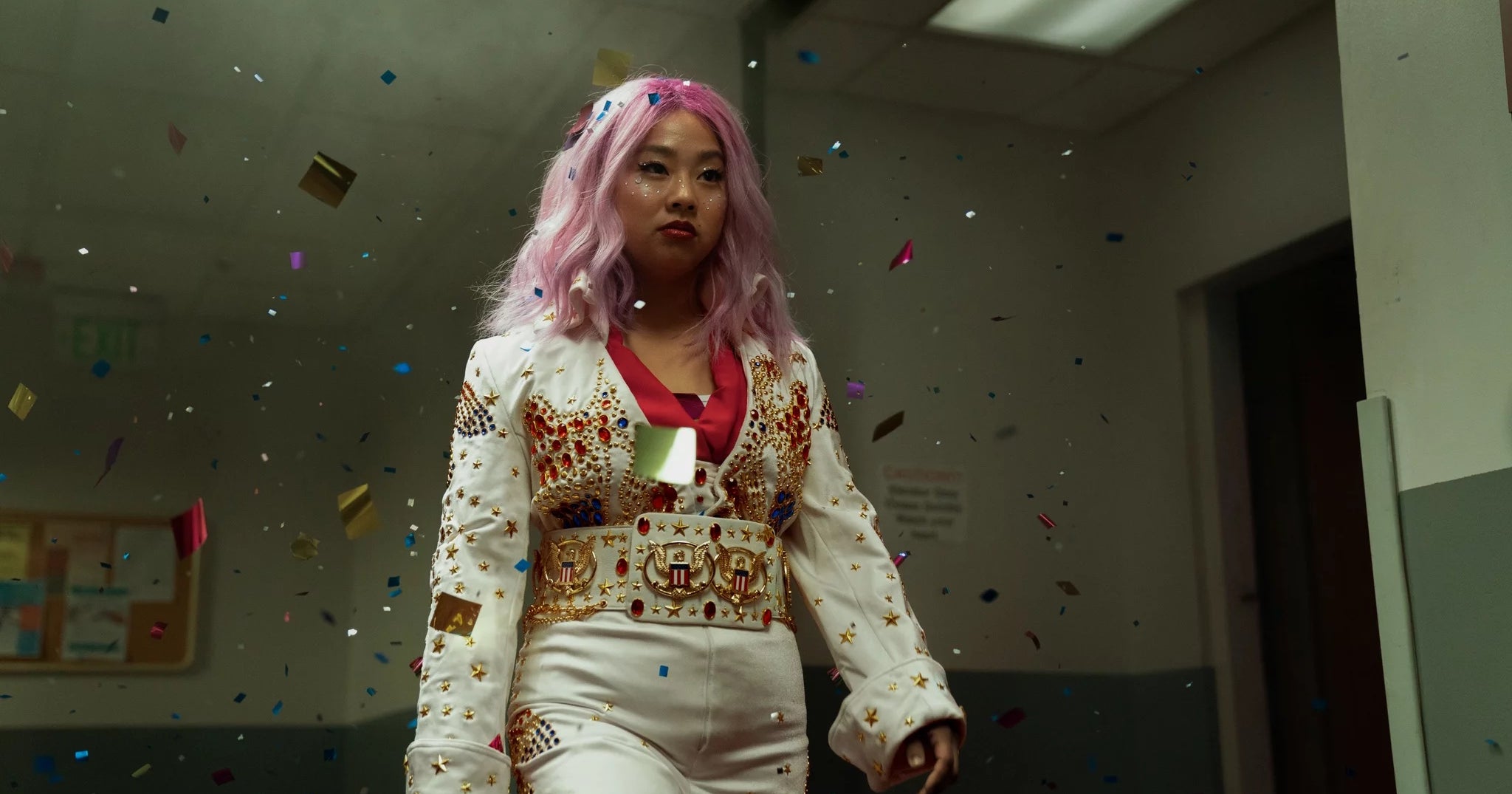 Instead of making a rating, we would like to emphasize that the film gives different feelings to each audience and that it can be watched even just to experience it, apart from all the reasons we have mentioned.
Have fun watching…