In an era of culture and art, where box office records are broken one after the other, and where there is constant change and synergy, directors with a style and narrative of their own are becoming less and less. A real understanding of cinematography is usually standardized within the periodical favorite film elements, but other original productions continue to be produced. Nicolas Winding Refn is the director of these productions.
The fetishization of the ideas and motifs Refn uses in his films, according to critics, stems from the director's own individual desires rather than artistic concerns. Nicolas Winding Refn has often stated in his statements that he likes his films to divide the audience and that even arousing anger in them is positive for him.
Artistically, Refn's style is iconic. It is the use of many symmetrical frames and angles to depict power and emotion that gives character to his cinematography. Color scheme choices are meant to really highlight the emotions. Pale colors and neon colors play an important role in Nicolas Winding Refn's films. For example, Only God Forgives, a tale of revenge and redemption, is illuminated throughout with red light and neon.
Nicolas Winding Refn's films often have stories of violence and inner desire. The plot of most of his films takes place in places such as the underworld or Los Angeles corporations. However, one of the most important and prominent features of his work is that his films feature unknown but original characters such as "One Eye" or "The Driver". Almost silent throughout the film, these protagonists speak little, but they risk everything to achieve their goals. Lonely characters pushed into dangerous scenarios are another cult of Nicolas Winding Refn films.
You might also want to check out this article: 13 Scenes that Directors "Borrowed" From Other Movies
1. Only God Forgives – Only God Forgives (2013) – IMDB: 5.7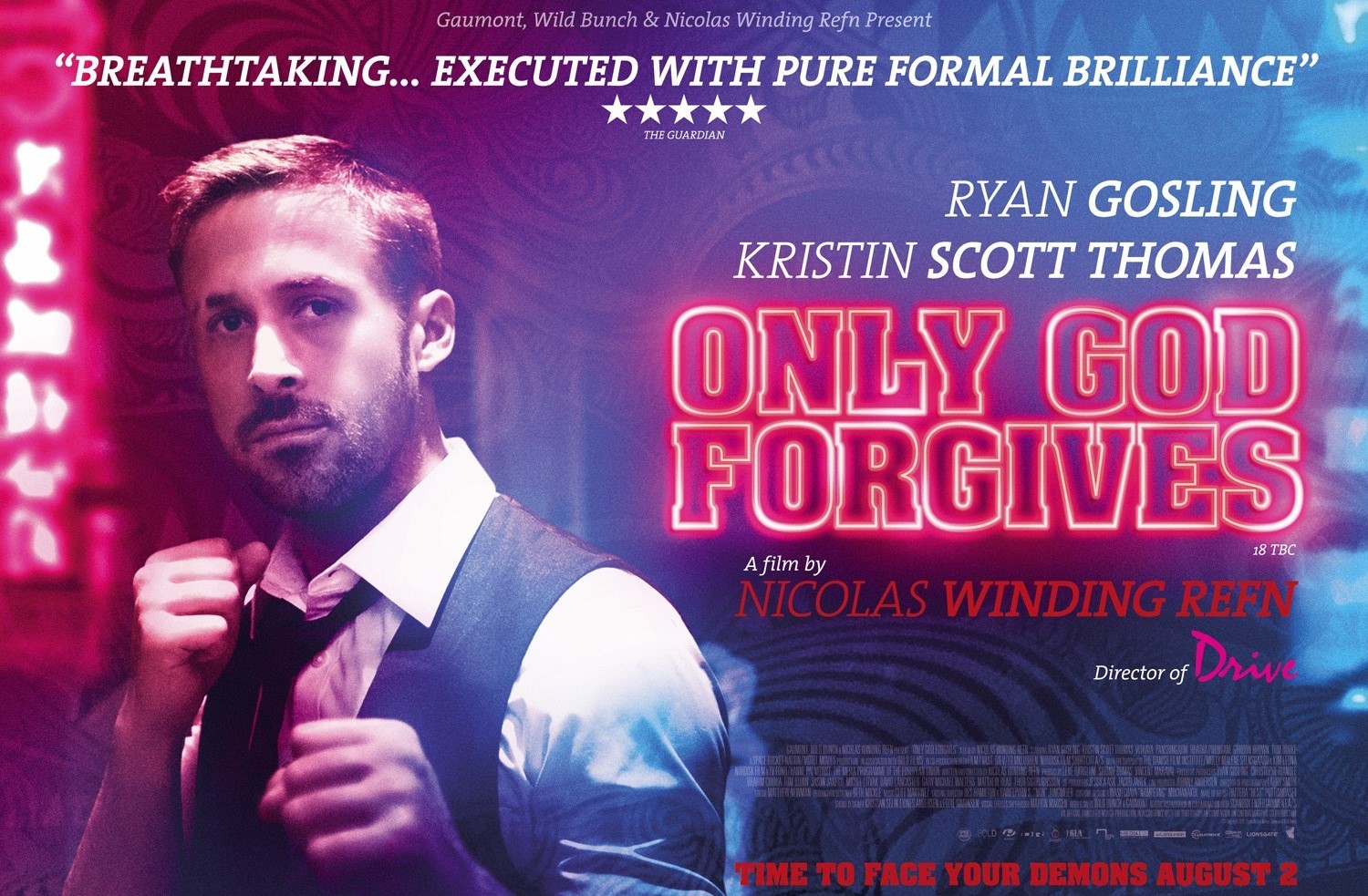 Only God Forgives, a 2013 action movie written and directed by Nicolas Winding Refn, was nominated for the Palme d'Or at the 2013 Cannes Film Festival. Ryan Gosling stars in the movie, which doubled its budget and grossed $10 million.
The place is Thailand's terrifying underworld. Billy (Tom Burke), who is responsible for the brutal murder of a sixteen-year-old Thai prostitute, is avenged. Julian (Ryan Gosling), Billy's brother and owner of the Bangkok Muay Thai club, a cover for the underworld, deals with his mother, Crystal (Dame Kristin Scott Thomas), who is respected in the underworld, who orders him to avenge his brother's death. However, the person behind Billy's murder is Chang, who uses a katana and is known as the "Angel of Vengeance". (Vithaya Pansringarm) Crystal vows to avenge her son's death from Chang, who organizes such acts of revenge and quickly restores her own justice. But will he be able to stand in the way of Chang's relentless pursuit of justice?
2. Fear X (2003) – IMDB: 6.0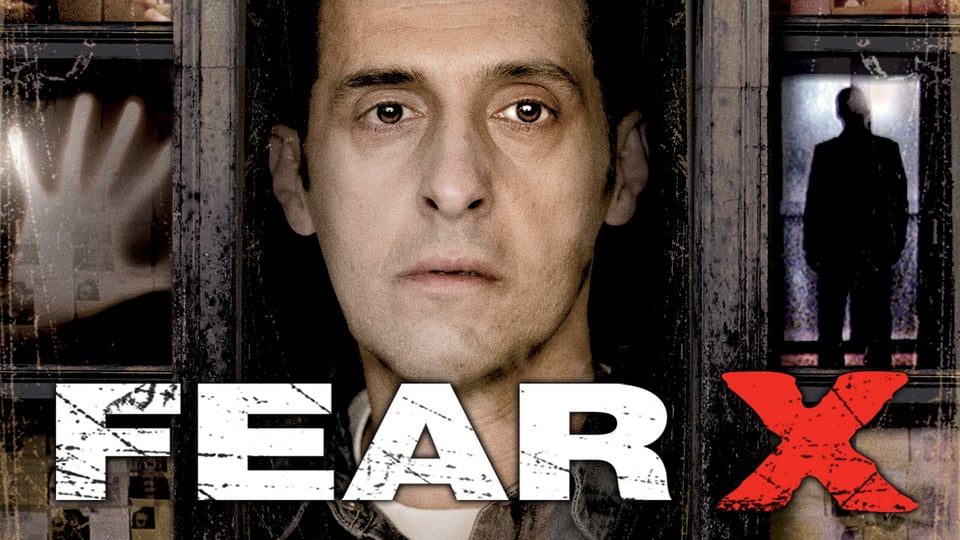 The 2013 psychological thriller Fear X received an award nomination for Best Picture at the Sitges Festival. John Turturro sits in the lead role of the movie. The film premiered at the Sundance Film Festival. The production, which was a serious box office failure, is nevertheless seen as an impressive film by the critics.
Harry, the private security guard of a shopping mall; After her husband is murdered in a garage, she begins to obsessively try to find out who killed her and why, and examines all of the mall's security footage. Once he finds a meaningful clue, he will witness his search take an increasingly dark turn.
3. Valhalla Rising – At Heaven's Gate (2009) – IMDB: 6.0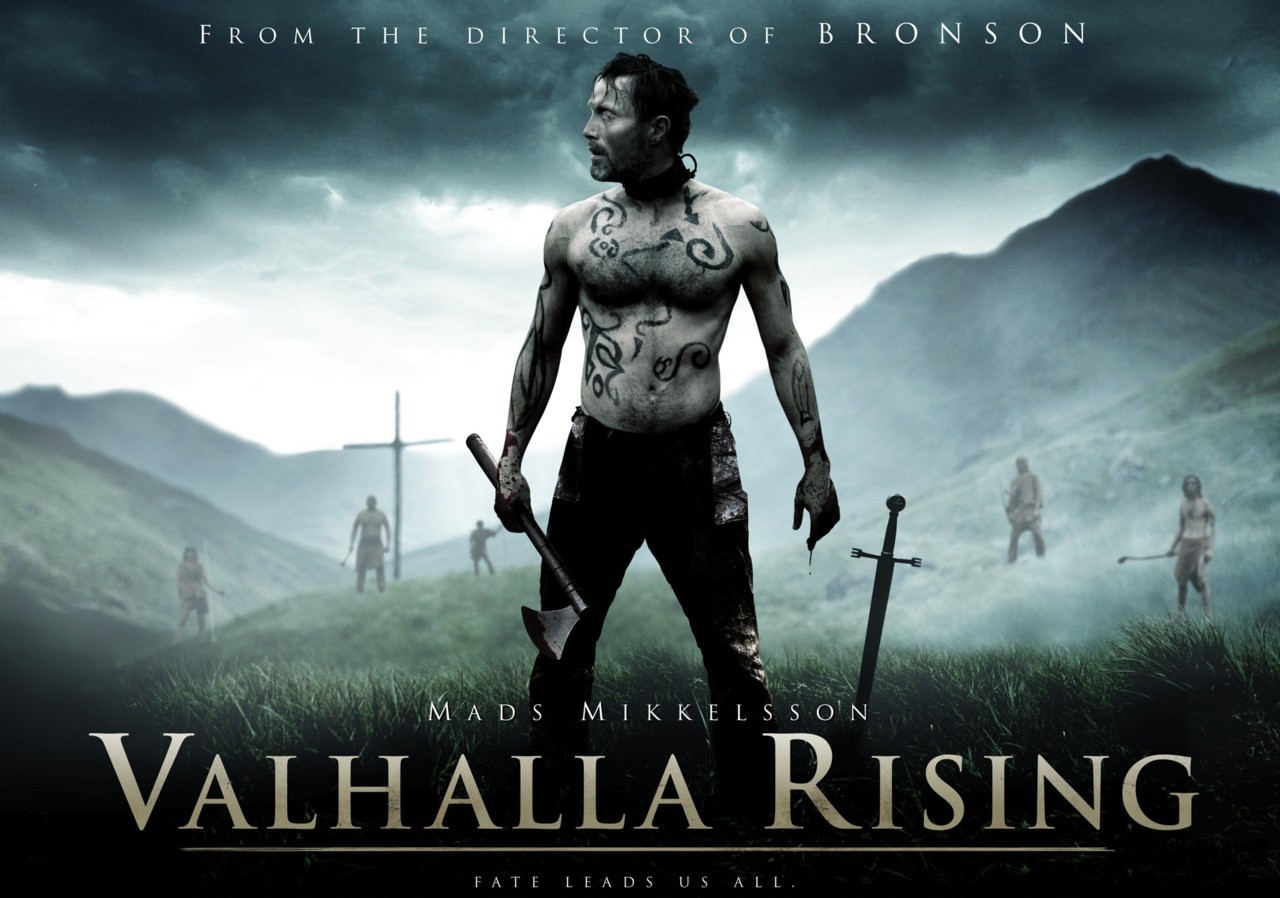 Master actor Mads Mikkelsen sits in the lead role of Valhalla Rising, a 2009 historical adventure movie. The movie, which grossed only around $700,000 despite its budget of close to $6 million, is another of Nicolas Winding Refn's serious box office failures. However, the film has a serious fan base.
One-Eye, a mute warrior with supernatural strength who lived around 1000 AD, was held captive by the Scandinavian chieftain Barde for years. With the help of Are, a male slave, One Eye, who killed his captor, escapes with Are and begins a journey towards the heart of darkness.
One Eye and Are board a Viking ship during their voyage; but the ship is soon swallowed up by an endless mist. This fog will only dissipate when the crew sees an unknown land. As the new world begins to reveal its secrets, the Vikings face their gruesome and bloody destiny. Meanwhile, One Eye will also discover his true self and find answers to his questions.
4. The Neon Demon – Neon Demon (2016) – IMDB: 6.1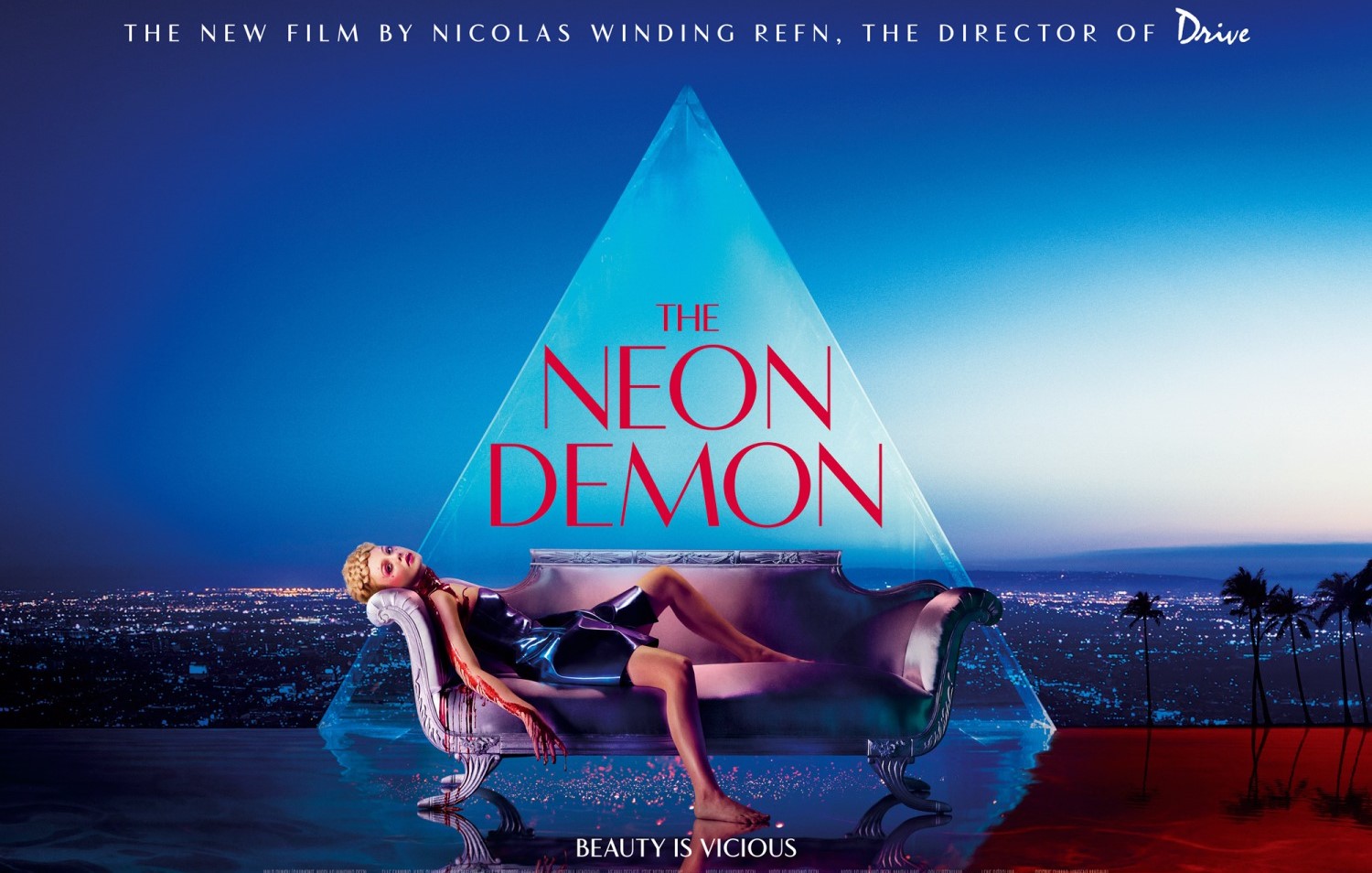 Elle Fanning stars in the 2016 psychological thriller The Neon Demon, which was nominated for the Palme d'Or and the Queer Palm at the same festival, as well as receiving the Best Soundtrack award from the Cannes Film Festival. The film made its premiere again in Cannes.
Sixteen-year-old Jesse, a bereaved teenage girl and "perfectly beautiful" by the public, comes to Los Angeles hoping to become a successful model. Living alone in a motel, Jesse has Dean, a brilliant aspiring photographer, take pictures for his portfolio and develops a friendly relationship with him. Jesse meets makeup artist Ruby at a fashion show and then accepts her offer to go to a party. He then befriends staff models Gigi and Sarah, whose souls are filled with envy. Meanwhile, the agency finds Jesse beautiful with a "something" that sets them apart and sends her to professional photographer Jack. Jesse catches the attention of the industry and enjoys a successful start in his career. But people in the industry who are ambitious and ready to do anything for success are ready to do anything to get the "thing" in Jesse.
5. Bleeder (1999) – IMDB: 6.8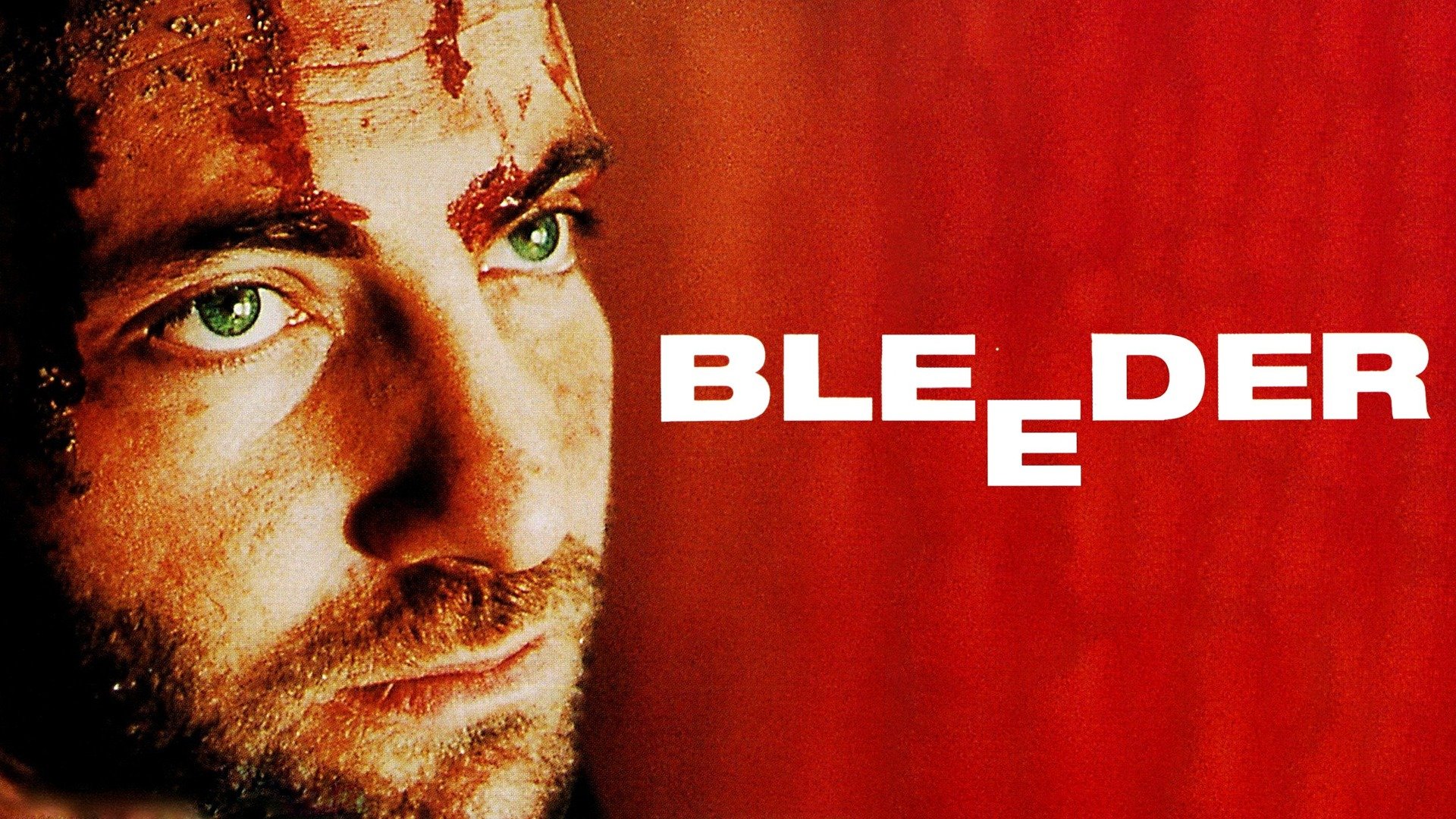 The 1999 crime and drama film Bleeder stands out in the fact that almost all of the film is equipped with music and worked with many Danish artists. The film, which has master names such as Kim Bodnia, Mads Mikkelsen, Zlatko Buric and Liv Corfixen in the cast, is a powerful cinematic work even though it did not hold up well in the market.
Leo and Louise are a young couple living together in Copenhagen. Louise generally likes to spend time at home, while Leo is a social person who often goes out with her friends. However, when Louise confesses to Leo that she is pregnant, something ignites and Leo begins to have a cold and distant attitude towards Louise. His anger and self-hatred eventually cause him to be violent towards Louise. Meeting with a racist bar bouncer named Louis, Leo is seriously attacked and injured. But is violence just a phenomenon, or is it the trigger and precursor of a series of unexpected events?
6. Bronson (2008) – IMDB: 7.0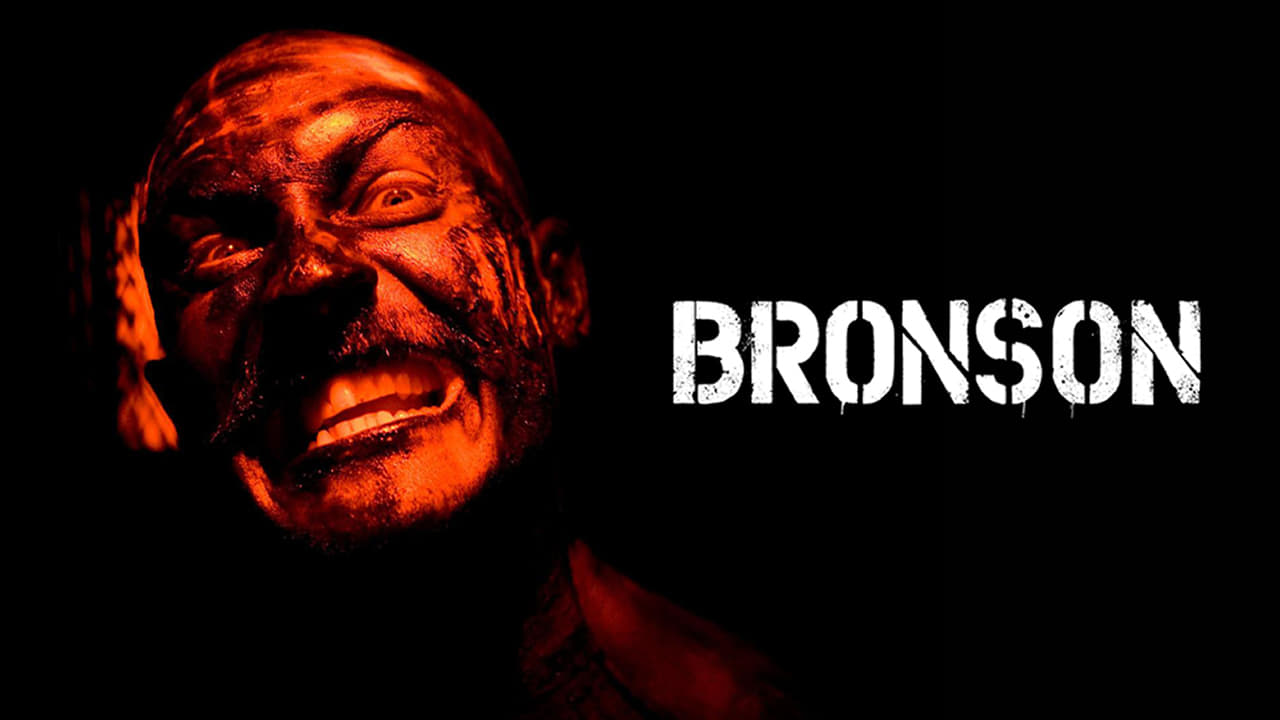 The 2008 biographical crime film Bronson, which was nominated for the Grand Jury Prize at the Sundance Film Festival and won the Best Feature Film at the Sydney Film Festival, chronicles the life of Charles Bronson, played by Tom Hardy, known as Britain's most dangerous criminal. . Having lived in solitary confinement for years, 69-year-old Bronson liked the movie about his life very much and said in an interview that he would always live through this movie, even if he died soon.
In 1974, a 19-year-old hothead named Michael Peterson decides he wants to make a name for himself. To accomplish this, he will attempt to rob a post office with a homemade shotgun and a mind overflowing with false dreams. Quickly caught and sentenced to seven years in prison, Peterson is enraged when that 7-year sentence is later extended to 34 years.
Having spent 30 years of his life in solitary confinement, Michael Petersen's childlike personality completely disappears and his alter ego, 'Charles Bronson', emerges. Bronson is a completely different person and will continue to haunt his mind until there is no trace of the old Michael.
7. Pusher (1996) – IMDB: 7.3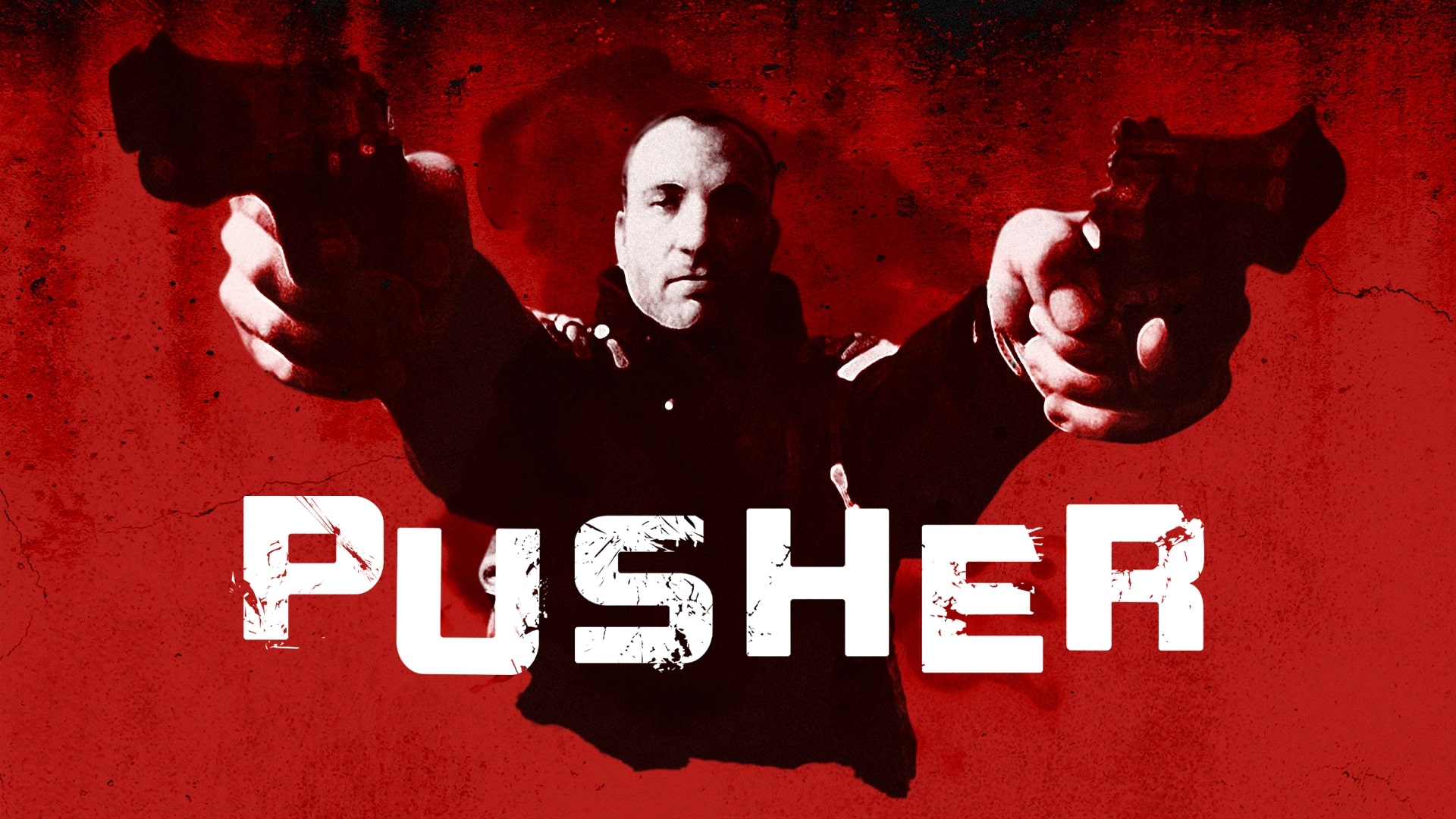 The 1996 detective thriller Pusher is not only the first film of the famous actor Mads Mikkelsen, but also a famous work that has written its name in Danish cinema history with golden letters. Pusher, which has two English and Hindi adaptations in 2010 and 2012 respectively, was originally intended as a 5-minute short film. Standing out with its realism, the film won Zlatko Buric an award for Best Supporting Actor at the Bodil Awards.
Frank is a former drug dealer caught by the police, in debt to the mafia, who can't afford the huge amount of money he has to pay for the drugs he bought as a result of a deal. He manages to dump the drug into a nearby lake, but cannot pay his debt to his ruthless supplier. Frank will now go on a long journey to collect dirty money in Copenhagen's underworld.
8. Pusher II (2004) – IMDB: 7.3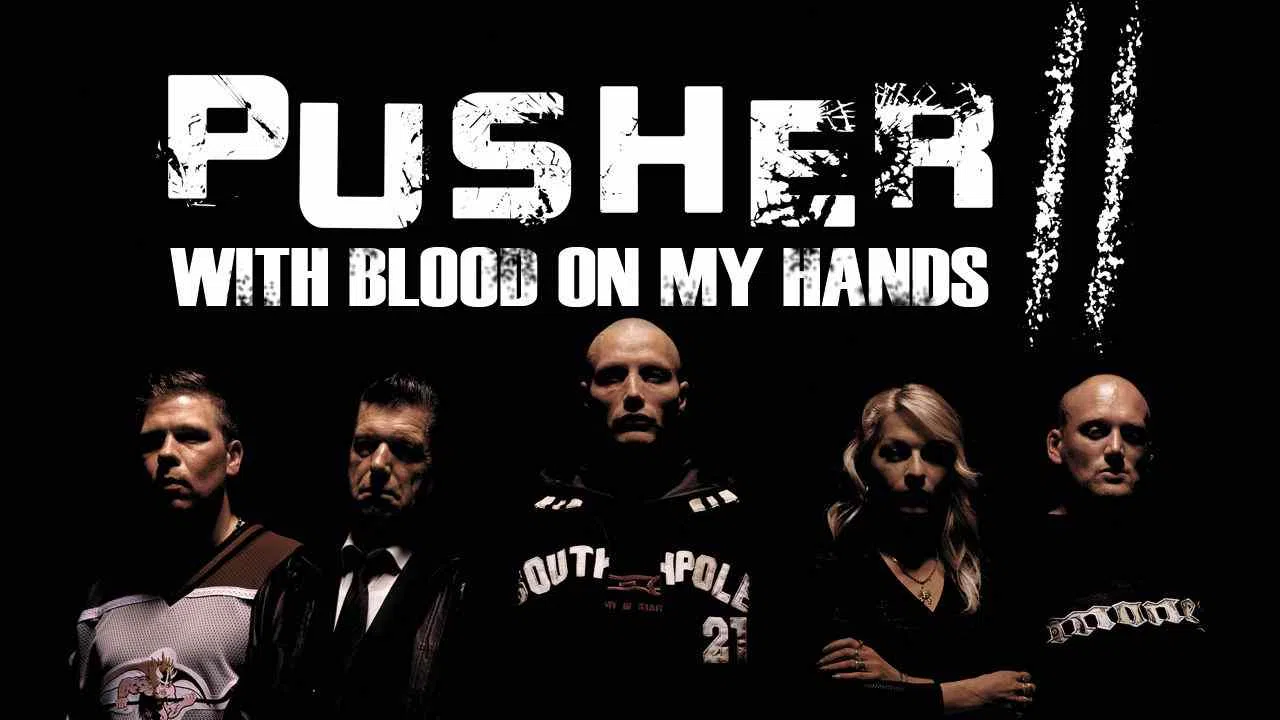 Nicolas Winding Refn wanted to make a sequel to Pusher due to financial difficulties, and this second film was just as popular as the first. Again, the 2004 crime film starring Mads Mikkelsen was nominated for many awards and awards.
Tony is out of prison, trying to regain his life and self-respect. But those waiting for him outside don't seem like they're going to let that happen. But will he be able to earn his living despite all this?
9. Pusher III (2005) – IMDB: 7.3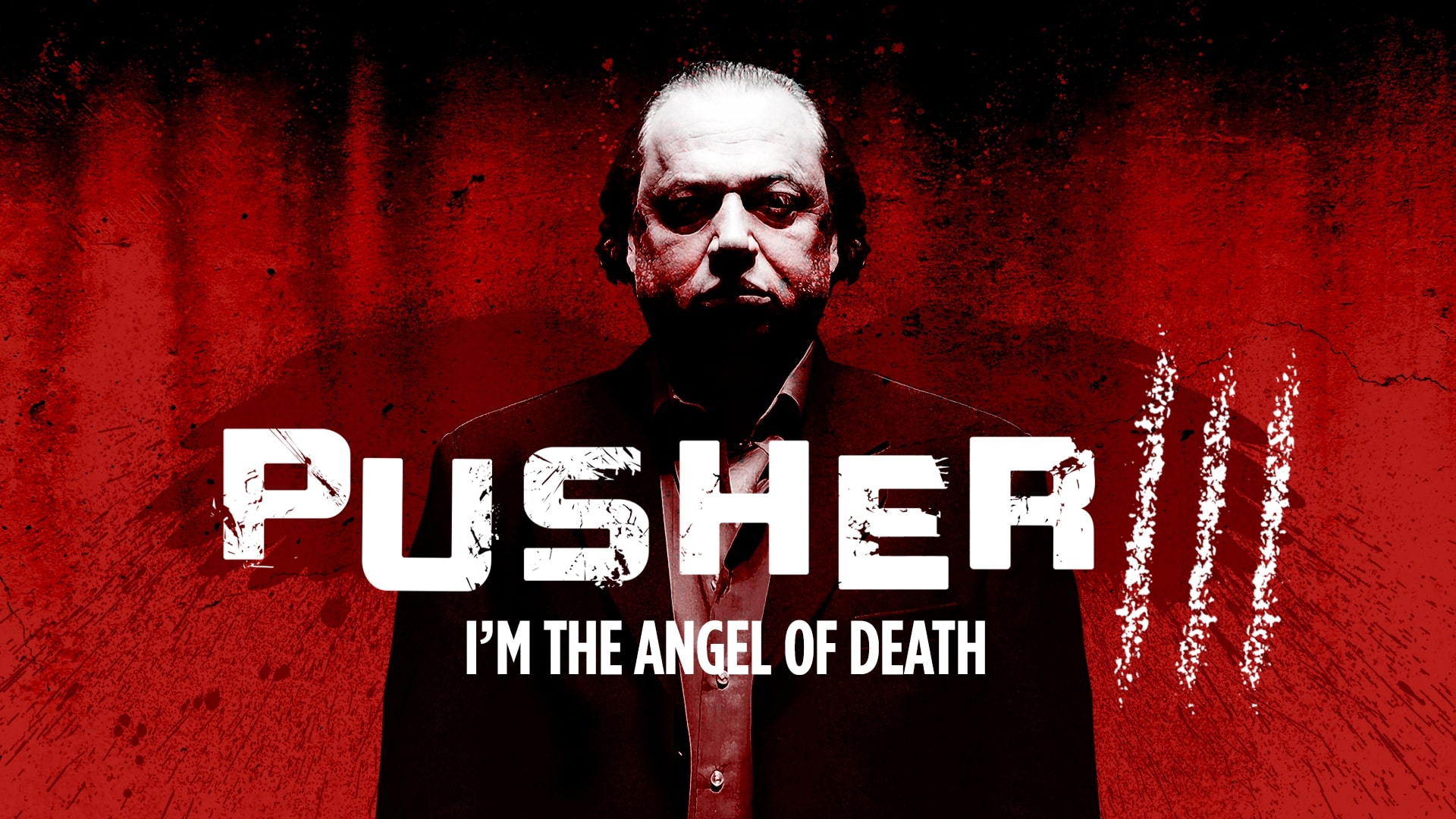 The last film in the Pusher series, the 2005 crime movie Pusher 3 is another critically acclaimed production by Nicolas Winding Refn. Due to the criticism this film received in Denmark, Nicolas Winding Refn has decided to stop making films within Denmark.
In this third and final installment of the Pusher trilogy, the charismatic Serbian chef Milo; She prepares dinner for her daughter's birthday and attends rehabilitation meetings to get rid of her drug addiction. But just as he thinks he's put his life in the right place—in keeping with the traditional plot of the Pusher movies—his name gets involved in a drug deal and murder. Things don't go quite as planned for Milo.
10. Drive – Drive (2011) – IMDB: 7.8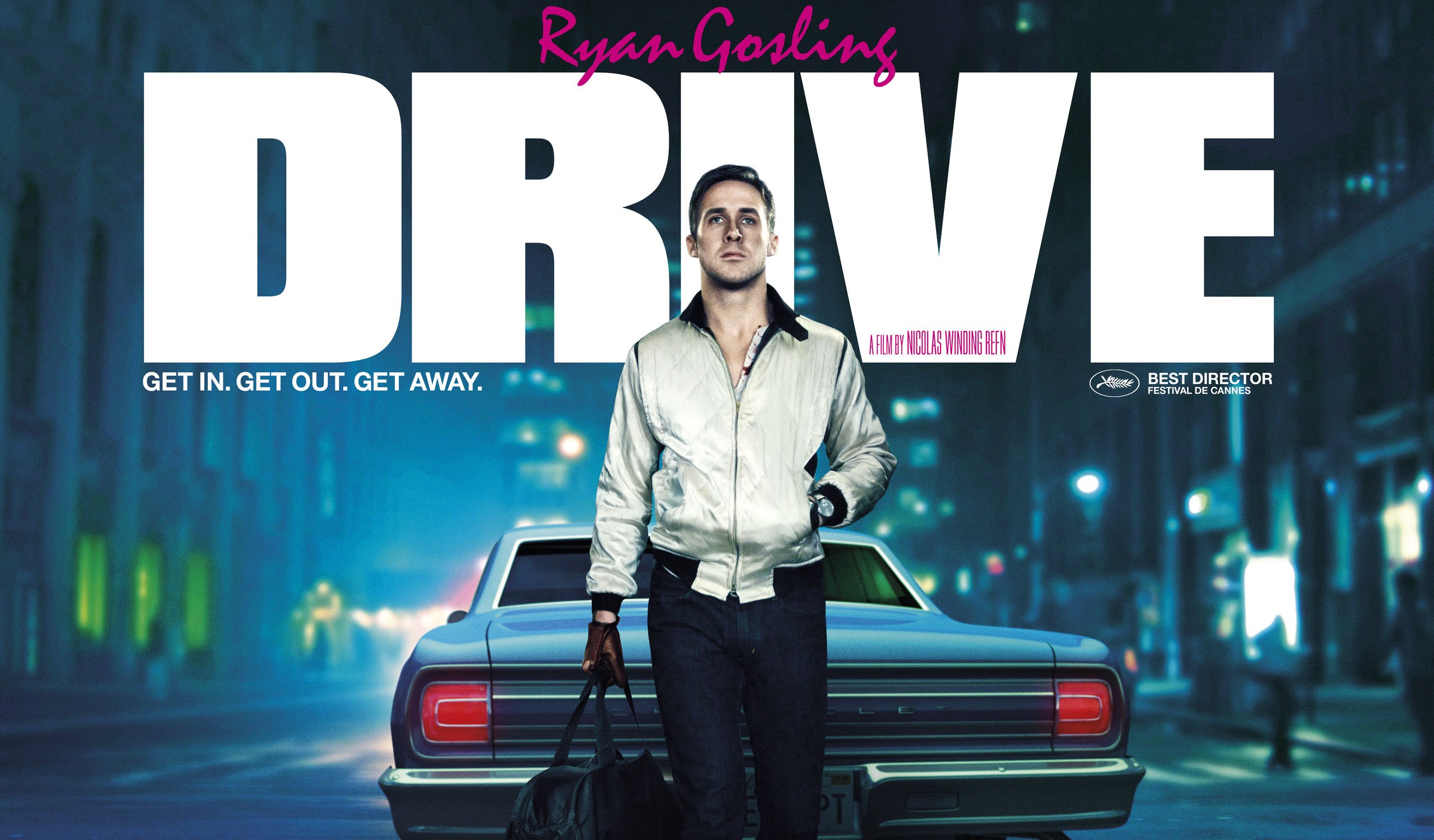 The 2011 action drama film "Drive", which received an Oscar nomination for Best Sound Editing, is an adaptation of James Sallis' 2005 novel of the same name. Ryan Gosling is in the lead role of the movie. The movie "Drive", which grossed more than $80 million despite its $15 million budget, was shot in Los Angeles.
The film, which won the Best Director award for Nicolas Winding Refn at the Cannes Film Festival, was also nominated for 4 BAFTA awards and the Palme d'Or. The film is the director's best-known and world-renowned work.
This movie tells the story of a 'driver' (Ryan Gosling) who works as a car mechanic in a garage but also drives a car as a stuntman in movies. The "Driver" also drives criminal gangs at night to earn extra money. The "driver", who gets close to his neighbor, a woman named Irene, and her child, will do a job with Irene's husband when he gets out of jail with a heavy debt to some people. But things go wrong somehow and the 'driver' finds himself in the middle of events he doesn't want to get involved with. Will he be able to escape from these events and protect the people he cares about?
Source: one