From the mid-60s, Hollywood cinema began to undergo a major change. Hollywood blockbusters of the era were great works not only in size but also in content. During this period, a new genre was created that combined filmmaking techniques with social commentary to produce some of the most iconic films ever made. This genre would eventually become known as the American New Wave Cinema, or more commonly known as the New Hollywood movement.
The new Hollywood era began with the efforts of directors trying to break free from studio traditions such as John Carpenter's "Halloween" (1978), Francis Ford Coppola's "The Godfather" (1972) and Martin Scorsese's "Taxi Driver" (1976). The period that we can say that actually started with the 1967 work "Bonnie and Clyde" lasted until the early 1980s. The two films, which, according to critics, represented the triumph of commercialization and marketing over art and personal expression, also heralded the end of New Hollywood cinema. One of them is 1980's Heaven's Gate, and the other is 1983's Star Wars: Episode VI – Return of the Jedi.
What was New Hollywood Cinema aiming for?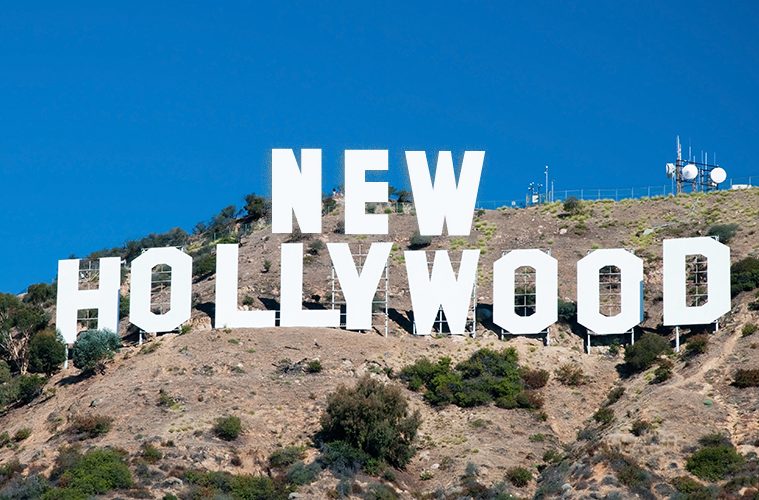 The works of this period, where we will see a significant increase in high-budget films; It was a constant challenge from filmmakers and actors to traditional film industry norms such as stereotypes and studio ownership.
New Hollywood was primarily an American film movement defined by the shift of control from the studio to the director. Gone are the days of comprehensive studio micromanagement, large-scale productions, and the studio system.
New Hollywood was ultimately all about the freedom of the director to go out and tell the stories they wanted to tell while experimenting with new techniques and technologies to push the boundaries of the media.
What has New Hollywood Cinema contributed to world cinema?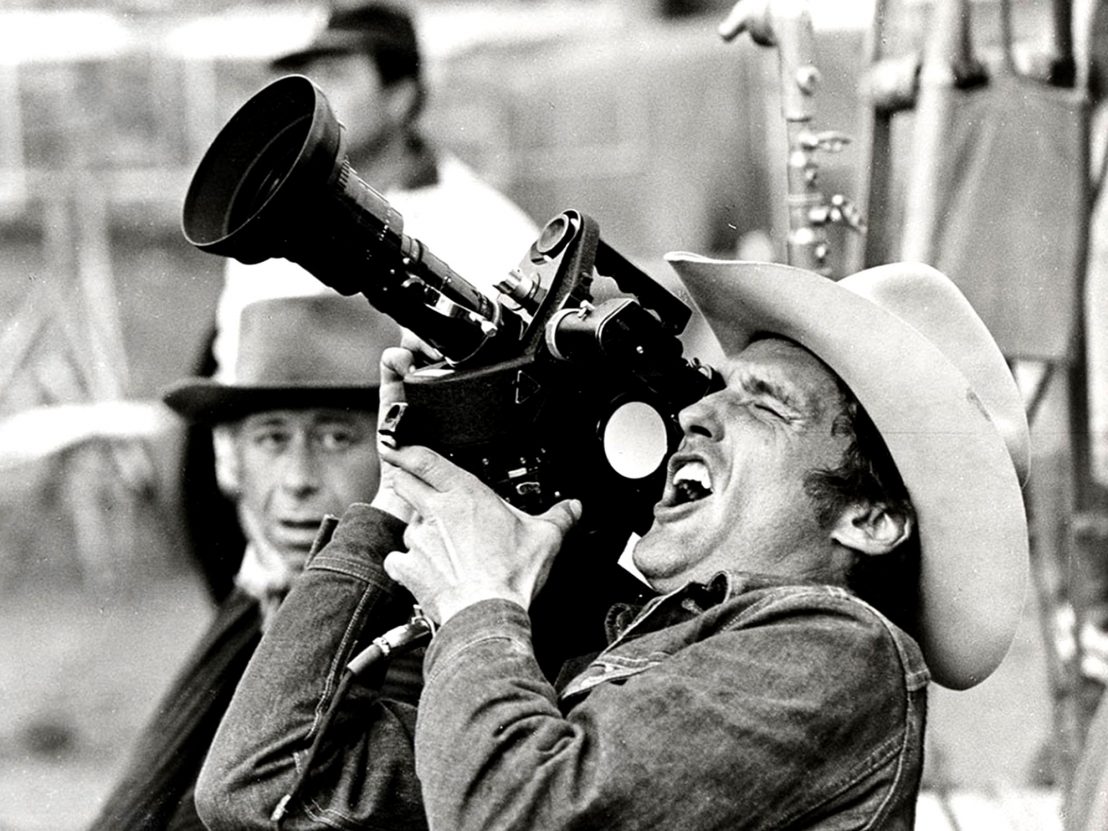 This new era was a time of many radical changes. The new Hollywood movement would shape many of the things we think about today when it comes to filmmaking, including who would be nominated for the Academy Awards or what types of films would be funded.
The French New Wave, Italian Neorealism foreign film movements, and pioneering directors like Akira Kurosawa provided inspiration in the '50s and early '60s as the studio system faltered.
The heyday of Western cinema was virtually over, and epic cinema no longer had its former charm. In this context, studios and producers began to realize that the audience wanted more complex stories, and so came the footsteps of New Hollywood.
After The Godfather's rather serious commercial success, studios were willing to take risks, resulting in some of the most iconic works in the American canon. While making bold debuts with films such as Scorsese, Taxi Driver and Raging Bull; Films such as Polanski's Chinatown also gave the movement a distinctive flair.
After all, New Hollywood was an era that created some of the finest works that forever changed American cinema and filmmaking around the world. The space the culture clash gave writers and directors the freedom that sparked a wave of creativity and inspiration in Hollywood that hasn't been seen since.
Selections from New Hollywood Cinema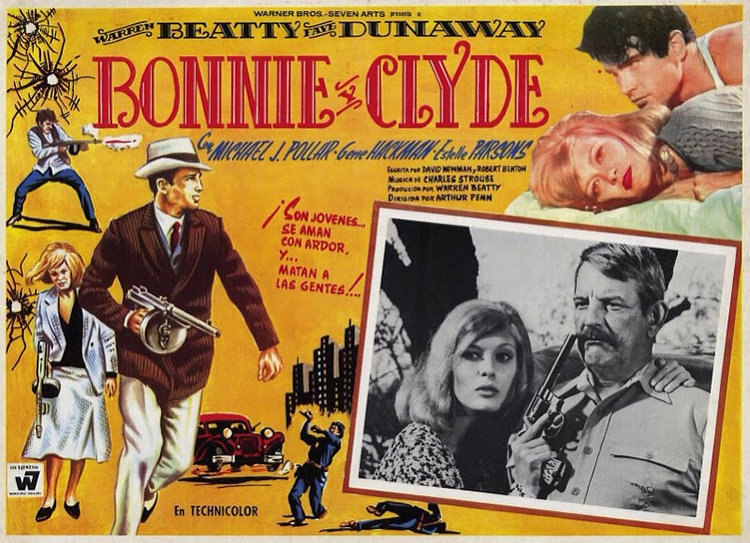 It would be an impossible endeavor to summarize New Hollywood completely in this article alone. Indeed, hundreds of works can be used to examine this film movement without going into details. A resource for these from this link you can access.
In addition, we have examined 8 films from this film movement for you, in which we draw a general line from the cinematic understanding of the period and its purpose. Happy reading…
1. Five Easy Pieces – Five Easy Pieces (1970) – IMDB: 7.4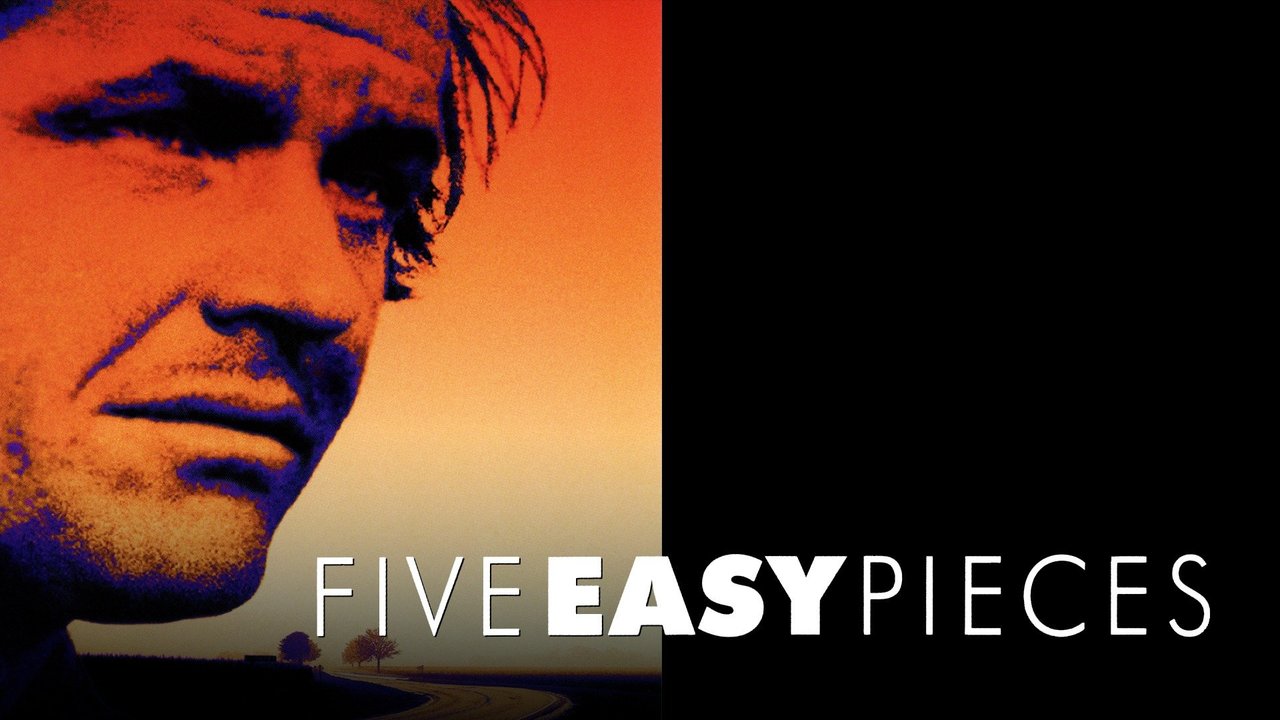 Five Easy Pieces, a 1970 drama film written by Carole Eastman and directed by Bob Rafelson, stars Jack Nicholson, Karen Black and Susan Anspach. The movie; It received 4 Oscar nominations for Best Picture, Best Actor in a Leading Role, Best Supporting Actor and Best Original Story.
Robert Dupea is a blue-collar worker in the oil fields who gave up his once promising career as a concert pianist. Living with Rayette, who is a waitress in a restaurant, Robert learns from his sister that his father is not well; Taking Rayette with him, he goes to Washington to see her.
There he confronts his past, as well as the wealthy and cultured family he left behind. Robert, who still finds his family, almost all of whom are successful musicians, as arrogant and annoying as he used to be, will open many old wounds during this visit.
2. American Graffiti – The Teenage Years (1973) – IMDB: 7.4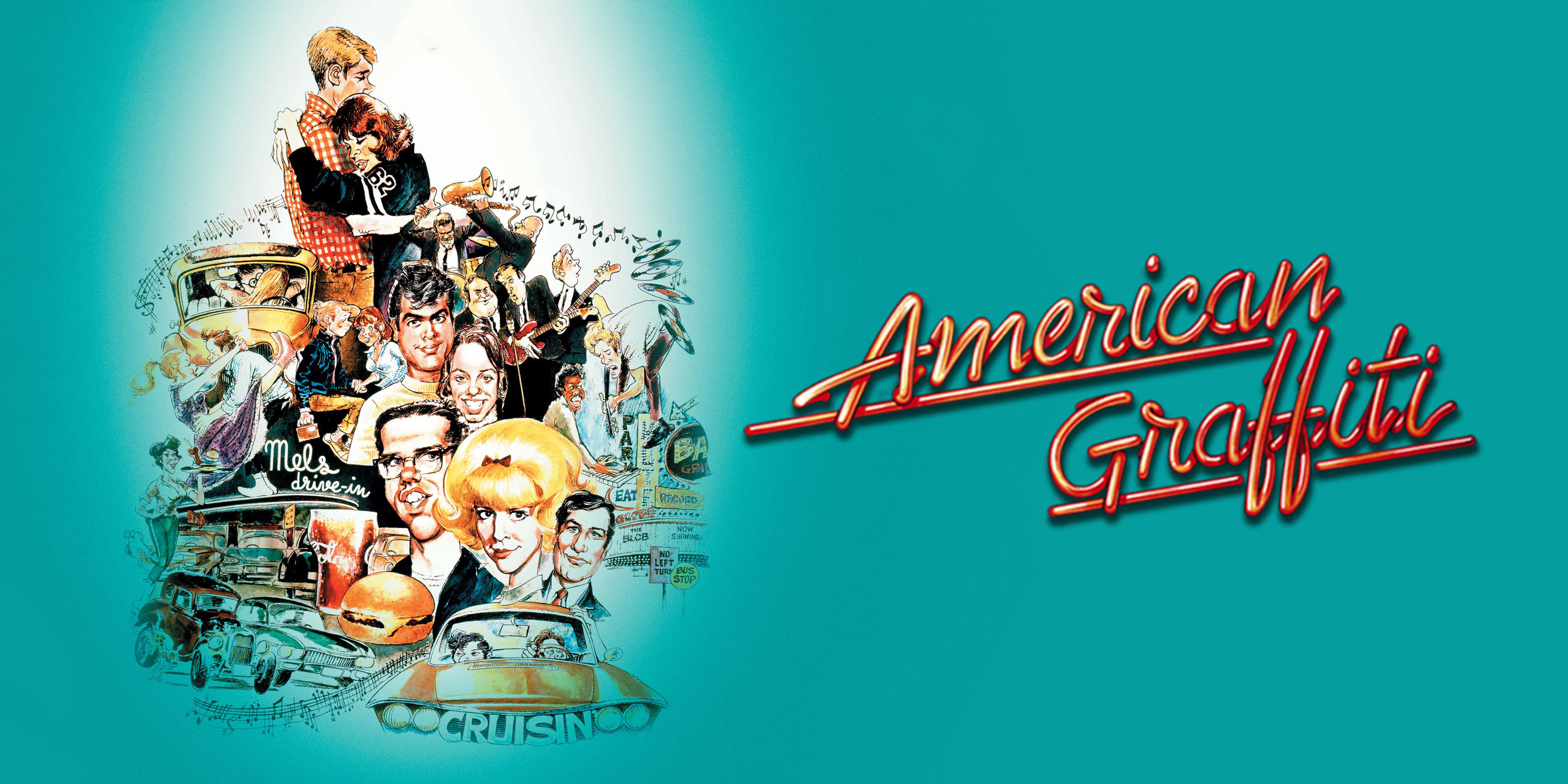 The 1973 comedy and drama film directed by George Lucas and produced by Francis Ford Coppola; There are 5 Oscar nominations in total in the categories of Best Picture, Best Director, Best Original Story, Best Editing and Best Supporting Actress.
In 1962, after graduating from high school, a group of teenagers living in a small town in California spend one last night touring the cruise line together. The dilemmas of these cronies, who are on the verge of adulthood and are preparing to take their first steps in real life, flow as the most memorable rock and roll hits of the era play in the background. One of the many things that young people do not know about the future is that in the morning nothing will be the same as before.
3. Bonnie and Clyde – Bonnie and Clyde (1967) – IMDB: 7.7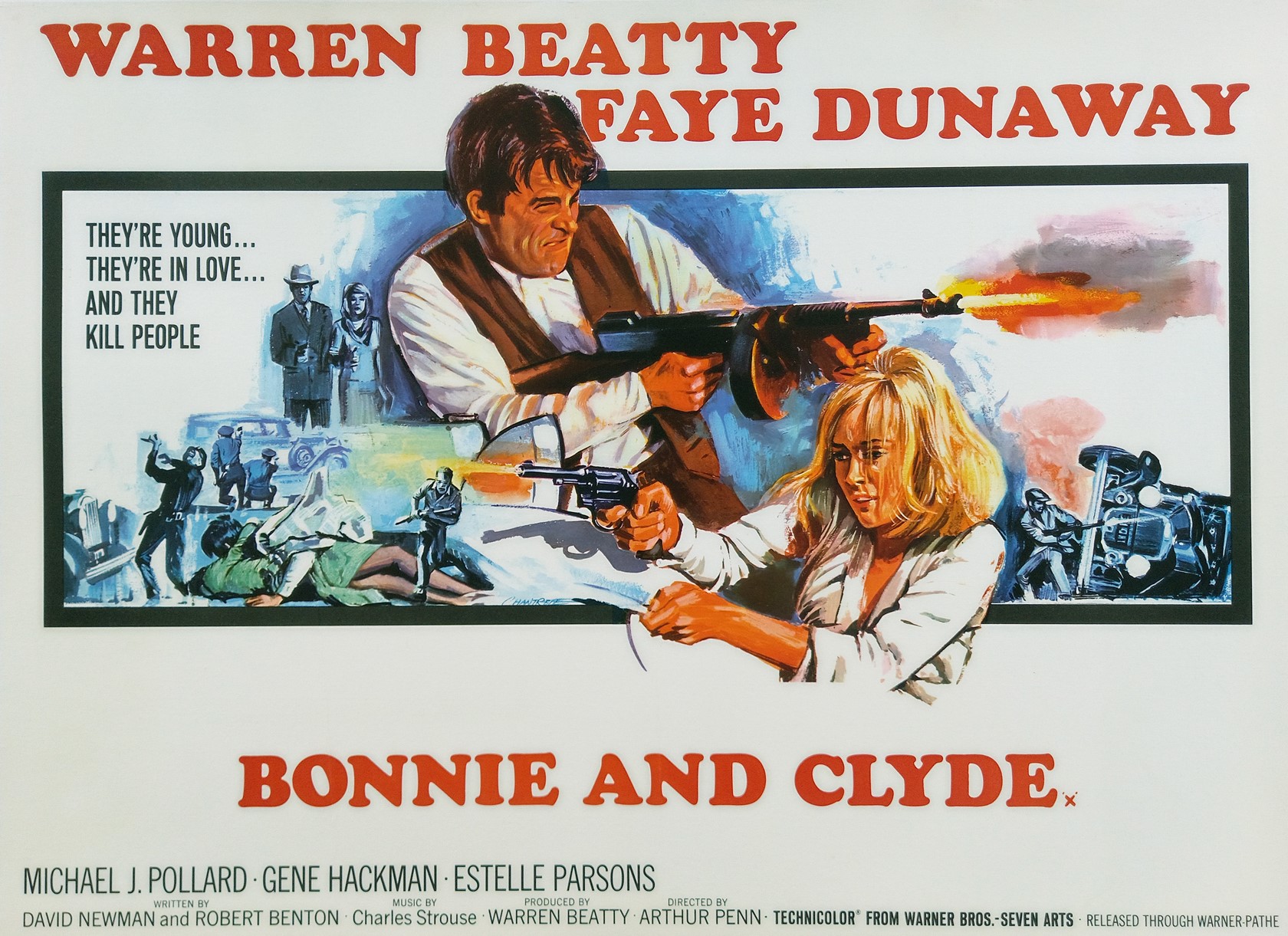 "Bonnie and Clyde" is a 1967 neo noir crime and drama film directed by Arthur Penn. Bonnie and Clyde, which was taken to the US National Film Archive for preservation and considered among the best films of all time, won the Oscars for Best Supporting Actress and Best Cinematography, and was nominated for 8 Oscars. The film stars Warren Beatty and Faye Dunaway.
Bonnie Parker gets bored with her life one day and wants a serious change in her life. When she meets an attractive young punk named Clyde Barrow, she begins to think she's got her chance.
As Clyde dreams of a life of crime that will save him from the rigors of depression, the two begin to fall for each other, and soon their wild adventures from Oklahoma to Texas await.
4. Midnight Cowboy – Midnight Cowboy (1969) – IMDB: 7.8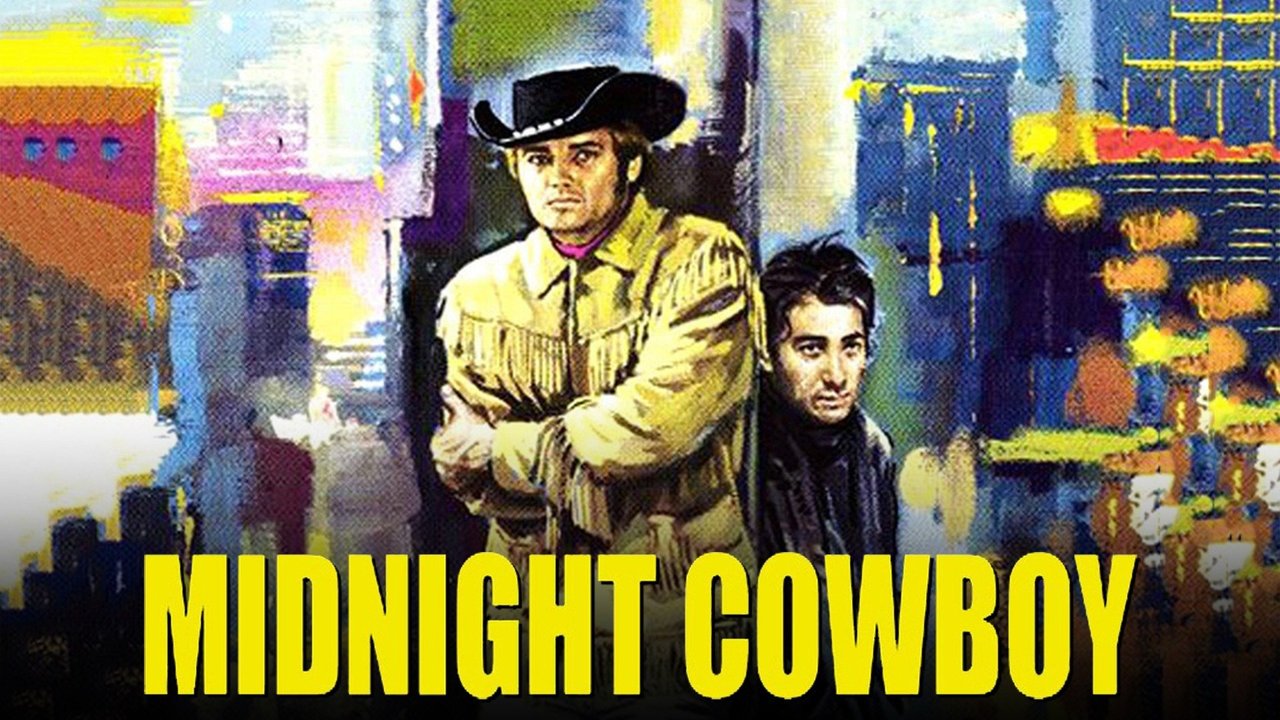 "Midnight Cowboy," the 1969 drama film directed by John Schlesinger; It won Oscars for Best Picture, Best Director and Best Screenplay, and was nominated for four Oscars. The film stars Dustin Hoffman and Jon Voight.
Texas rookie Joe Buck comes to New York for the first time. He travels in hopes of making money, pretending to be a real "cheater". On this journey, Joe will meet a new person named Ratzo Risso. Both begin to think they have made a true friend for the first time.
When Ratso meets homeless Joe on the streets for a second time; invites him to move into his apartment in an abandoned building. Ratso has bad coughing fits and dreams of moving to Florida, where he believes he will recover as his health deteriorates. As soon as Joe finds the necessary money, he decides to accompany his friend to Florida.
5. In Cold Blood – Cold Blooded (1967) – IMDB: 7.9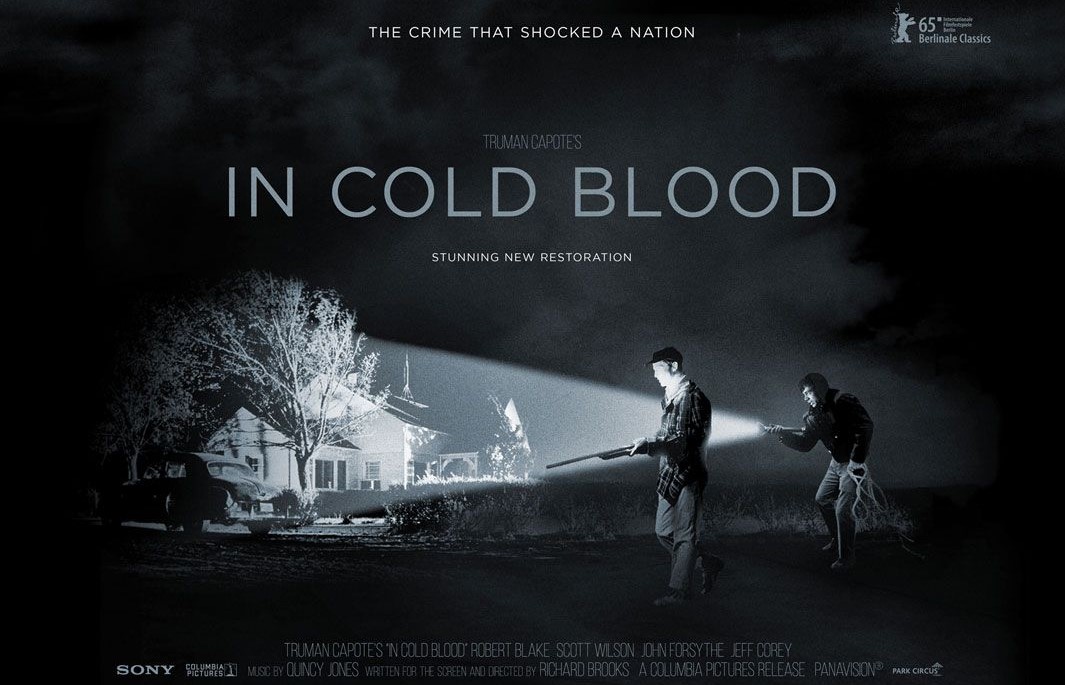 "In Cold Blood," a 1967 neo noir crime film directed by Richard Brooks, based on the 1966 nonfiction novel of the same name; It was nominated for Oscars for Best Director, Best Screenplay, Best Music and Best Cinematography. The film stars Robert Blake and Scott Wilson.
Two young men break into a wealthy farmer's home and commit a failed robbery. Entering the same house the next day, the police try to piece together the details of the crime to find the culprits.
The first information they have; On November 15, 1959, at two o'clock in the morning in the rural town of Holcomb, Kansas, four members of the Clutter family were awakened from their sleep, tied to their hands and mouths, and then brutally murdered by two unidentified assailants. What is not known is who might commit such a brutal and meaningless act and why and what the reaction of the society might be.
6. The Last Picture Show – The Last Show (1971) – IMDB: 8.0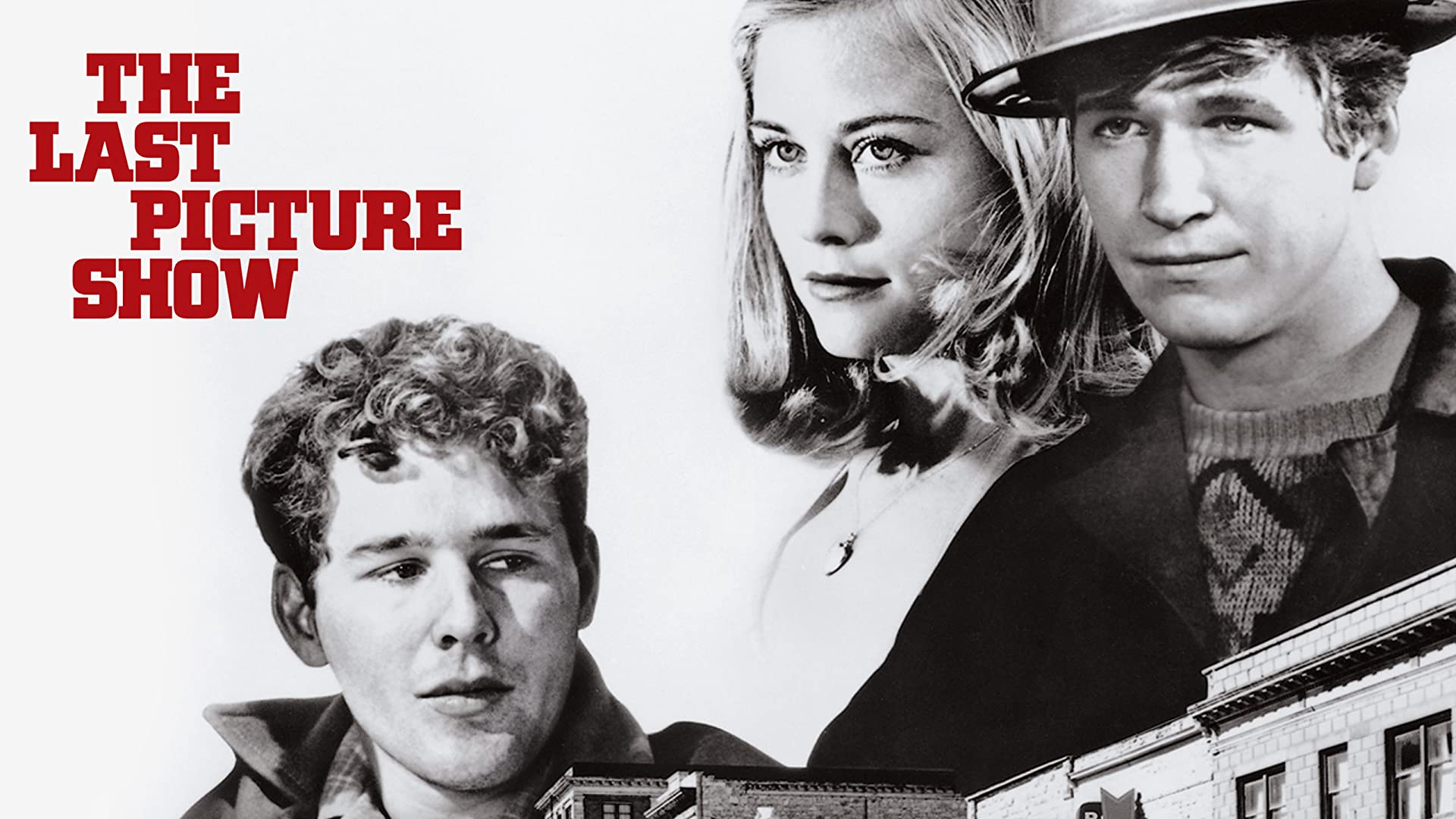 Based on the 1966 semi-autobiographical novel of the same name, "The Last Picture Show" is a 1971 drama film directed by Peter Bogdanovich. The movie stars Timothy Bottoms, Jeff Bridges, and Ellen Burstyn. The film, which won the Oscars for Best Actress in a Supporting Role and Best Actor in a Supporting Role, was nominated for 6 Oscars, including the Best Picture Oscar.
In 1951, a group of high school students come of age in a North Texas town isolated from the rest of life. This town is quietly disappearing as people head to the big cities to earn a living and raise their children.
Children's lives until they build a future beyond the town limits; confined to a run-down pool hall and a dilapidated movie house, the legacy of his friends and mentors, Sam. Especially close friends Sonny, Duane and Jacy, who have just entered the age of exploring their sexuality; They are thoughtful about what future awaits them in this small town.
7. The Graduate – Season of Love (1967) – IMDB: 8.0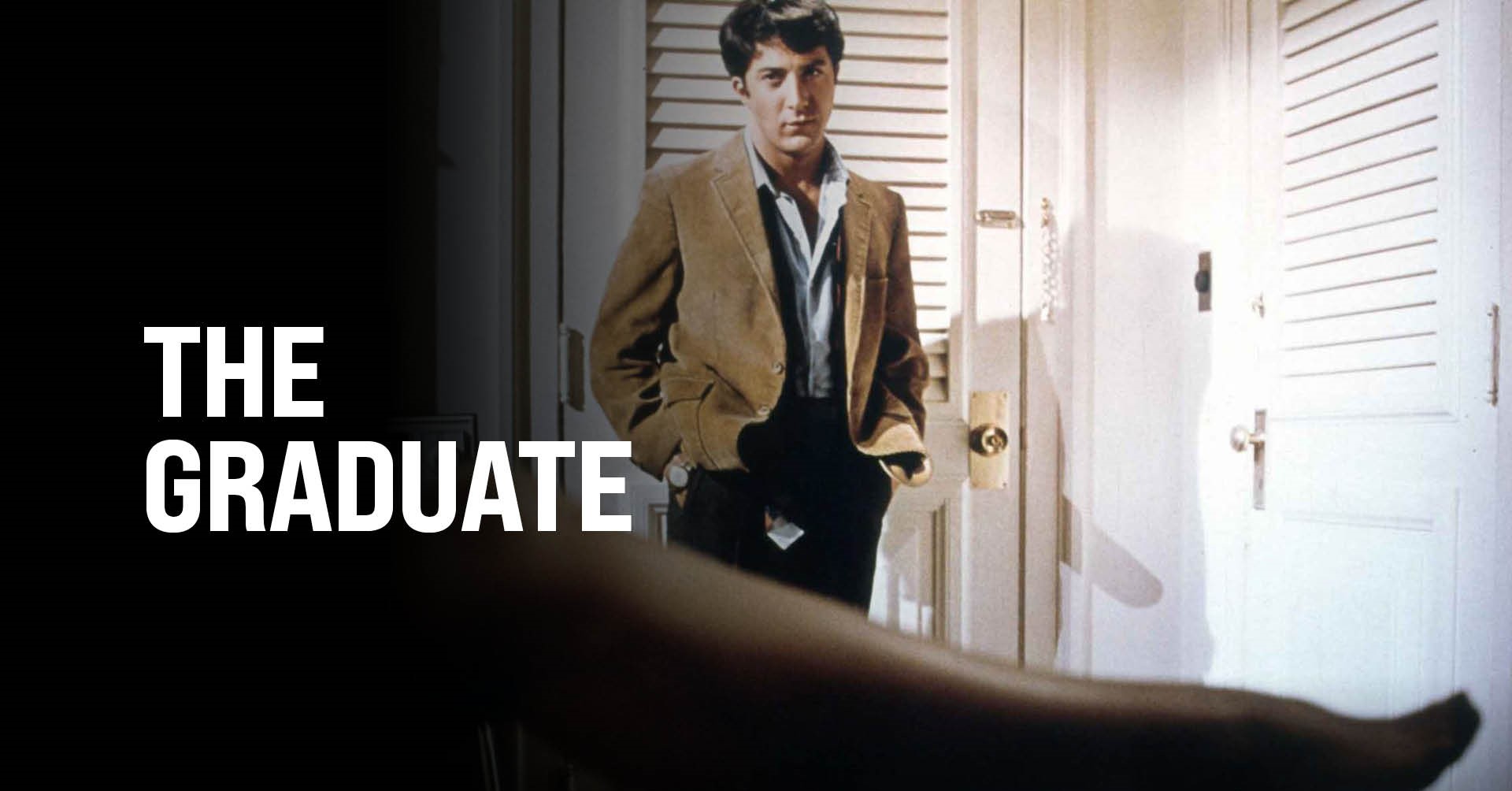 "The Graduate," a 1967 romantic comedy and drama film directed by Mike Nichols, earned Mike Nichols the "Best Director" Oscar and was nominated for six Oscars. The film stars Anne Bancroft, Dustin Hoffman and Katharine Ross.
Benjamin Braddock returns to California after successfully completing college. He is proudly welcomed by his family, but Ben has no idea what to do with the rest of his life.
This inexperienced young man is soon seduced by Mrs. Robinson, who follows him regularly and becomes the wife of his father's partner. Soon, they begin to meet regularly in hotel rooms. Some time later, Benjamin hits Miss Robinson's daughter and things get more complicated than they've ever been before.
8. Cool Hand Luke – Behind Bars (1967) – IMDB: 8.1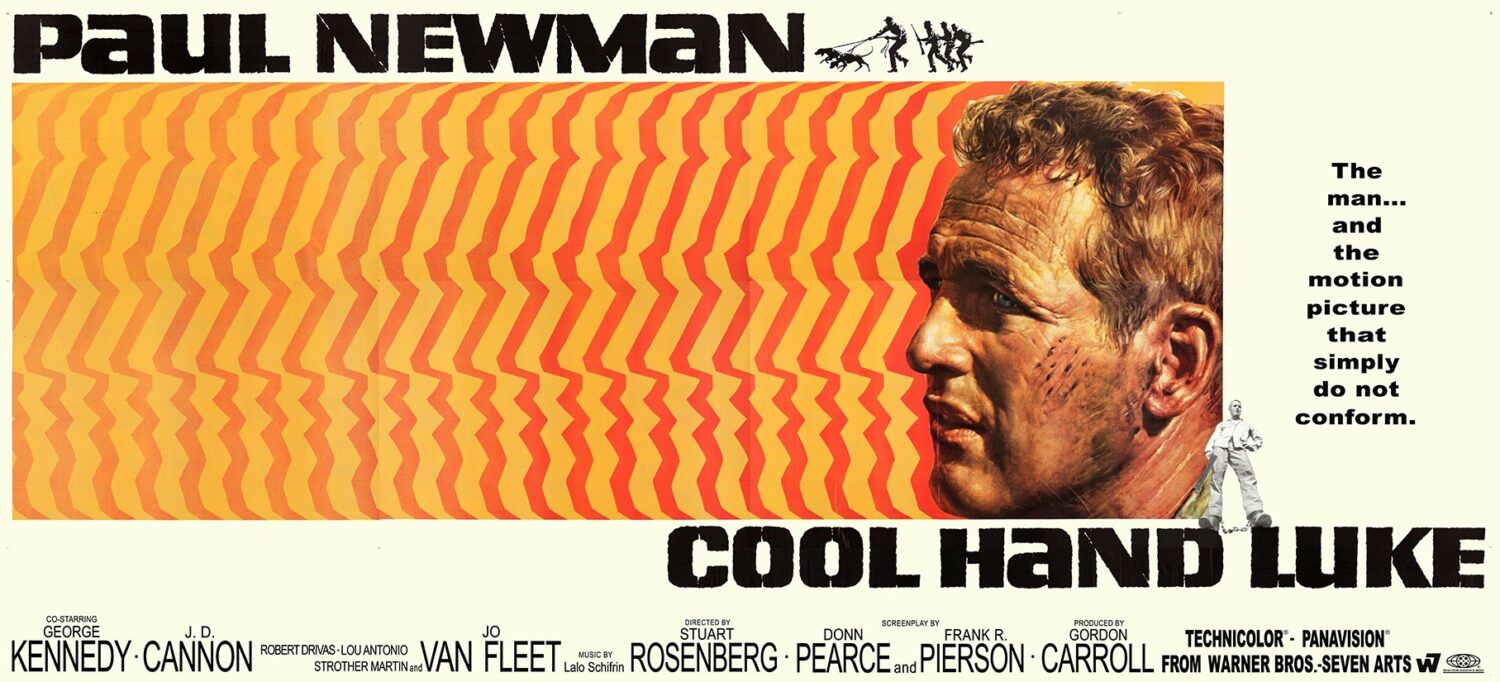 The 1967 drama film "Cool Hand Luke" directed by Stuart Rosenberg brought George Kennedy an Oscar for Best Supporting Actor and was nominated for 3 more Oscars. Paul Newman is in the lead role of the movie.
Luke Jackson is a cold-blooded, distant man who does not conform to social expectations. After being arrested for cutting off parking meters while intoxicated, Luke is sentenced to two years in a Florida prison farm, where he quickly gains a reputation as a brave man who does not bow to authority.
Admired and heroicized by other inmates, Luke is a villain who will be despised for prison officers and will do anything for his obedience. How long can a person's resistance endure in the face of incessant violence and cruelty?