We are on the verge of another weekend. University students, visa periods, those who work at home, in the office or at work, we all have been dealing with something. Of course, we all dreamed of many things that we deserved to the end, during our work. One of them, of course, was to take the remote control and sit back in a comfortable chair and enjoy the moment. A good movie, series, documentary that goes over the tiredness of the week has never been a bad idea. Today we will try to help you with this experience, which is a nice way to rest productively. with what? Of course, with our list of movie suggestions written with the hope that it will be indispensable for your weekends…
Today, we have brought together 9 beautiful films in different genres. Whatever your mood for this weekend, if you want to watch a good movie; We're sure you'll find something of your own in our list of movie recommendations. All you have to do is keep reading on the page!
Happy reading…
You might also want to check out last weekend's list of movie recommendations:
8 Great Movie Suggestions for Those Who Think About What to Watch on the Weekend
1. Only God Forgives – Only God Forgives (2013) – IMDB: 5.7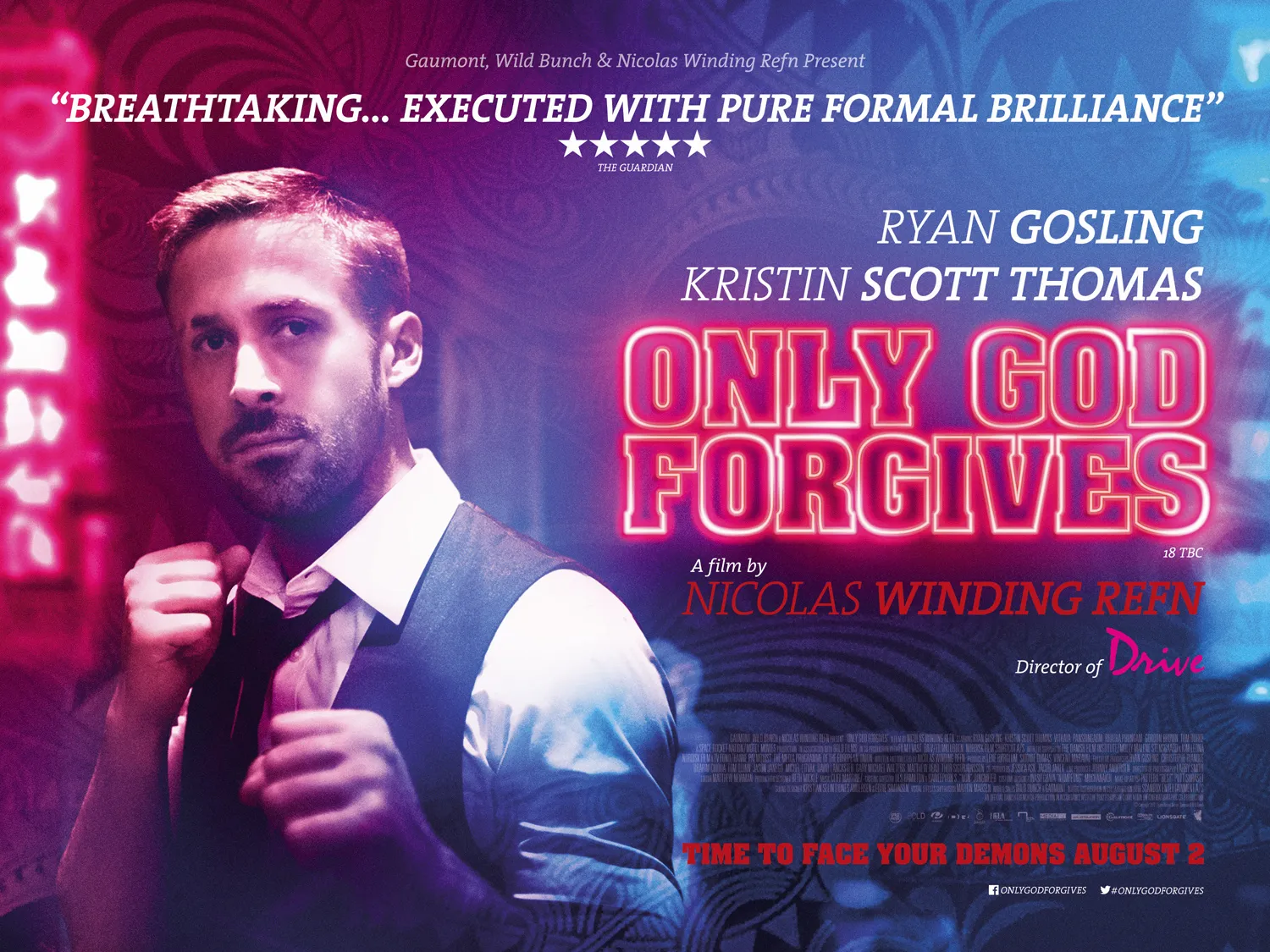 The 2013 action movie Only God Forgives, which was nominated for the Palme d'Or at the Cannes Film Festival and won the "Best Film" award at the Sydney Film Festival, is one of the last feature films directed by Nicolas Winding Refn, the famous director we know from Drive. The subject of the first movie of our list, which has doubled its budget and grossed more than 10 million dollars, is as follows:
The chain of events in Bangkok begins ten years ago when Julian (Ryan Gosling) escaped after killing a man. Julian currently runs a Thai boxing club as a front for drug operations.
When Julian's brother kills a teenage girl who is forced into prostitution, though she is not yet an adult, retired policeman Chang (Vithaya Pansringarm), nicknamed the Angel of Vengeance, is called to duty. Chang will let him avenge your father.
Julian's mother Crystal (Dame Kristin Scott Thomas), also the leader of a powerful crime syndicate, comes to Bangkok to retrieve her son's body. His only goal is to find his son's murderers and make them go through hell. Commissioned for this, Julian's life becomes more complicated than ever before.
2. Da 5 Bloods – 5 Blood Brothers (2020) – IMDB: 6.5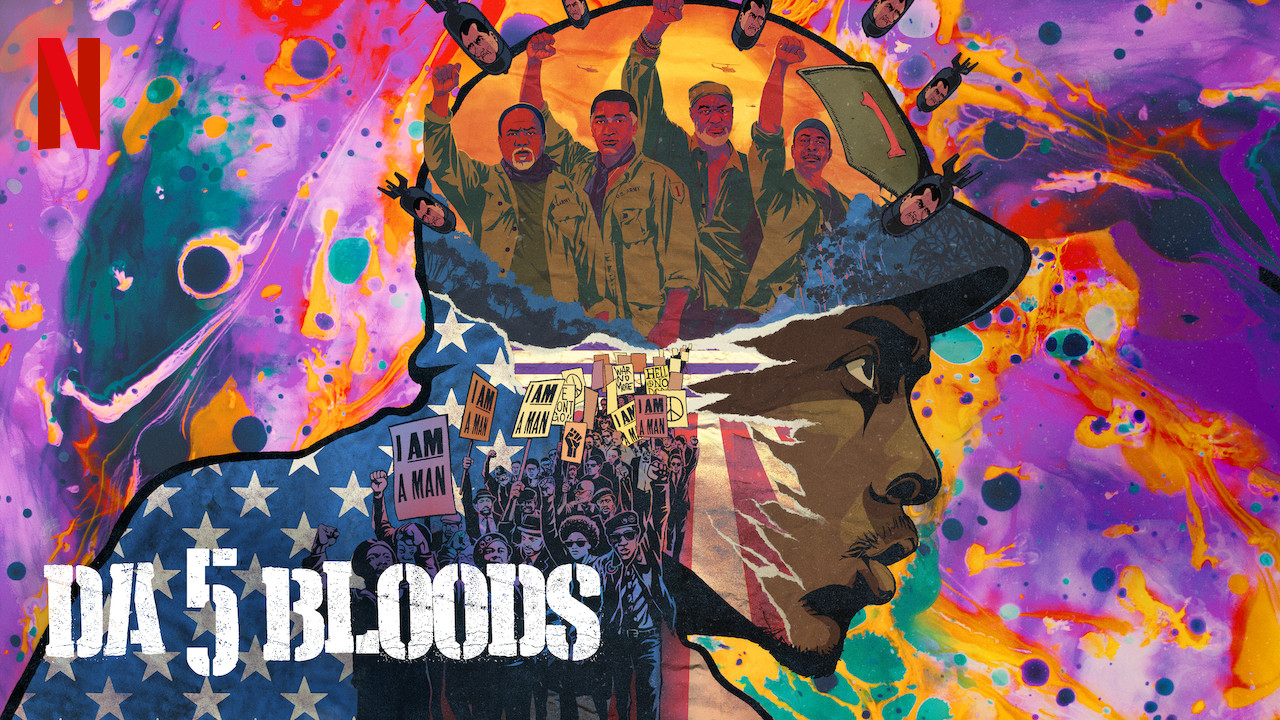 The war drama Da 5 Bloods, which won the Oscar for Best Original Score, was released on Netflix in the summer of 2020, after more than a year of production and a budget of over $40 million.
The script of the 156-minute film was written with the collaboration of an ever-expanding team of screenwriters. The film also earned Clarke Peters a BAFTA Film Award nomination for Best Supporting Actor.
Paul (Delroy Lindo), Otis (Clarke Peters), Eddie (Norm Lewis) and Melvin (Isiah Whitlock, Jr.), four African Americans who have served in the US Army in the Vietnam War, return to Vietnam together. Searching for the remains of their deceased team leader (Chadwick Boseman) and a treasure he's been hiding, 4 veterans are once again confronted by the permanent devastation of the Vietnam War. On the one hand, the film criticizes the structural codes of the USA fed by racism, on the other hand, it mocks the "classic" Vietnam War works.
3. Possessor – Possessor: Owner (2020) – IMDB: 6.5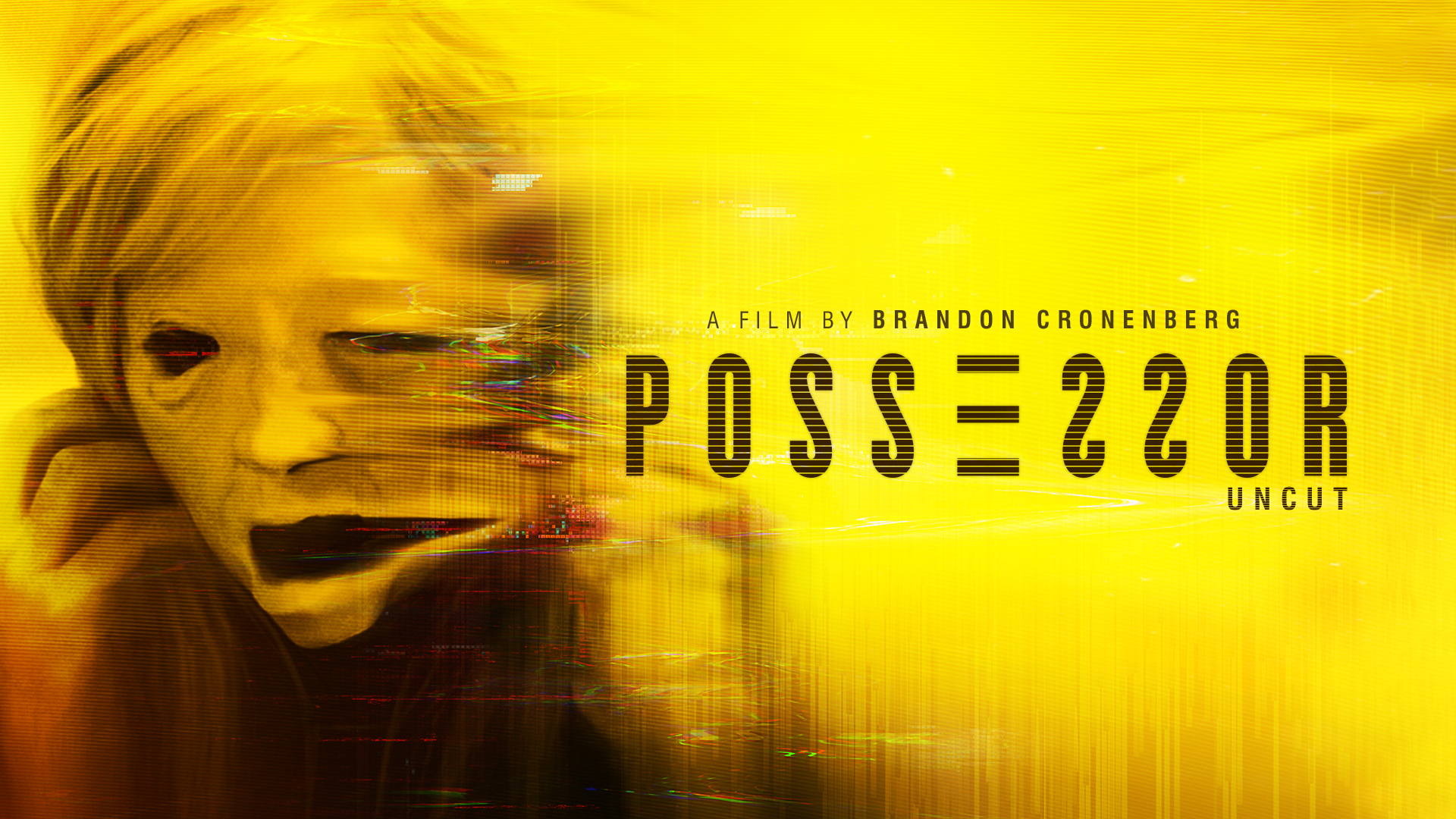 The psychological horror film Possessor, the last feature film written and directed by young director Brandon Cronenberg, earned Saturn award nominations for Best Independent Feature and won Best Picture and Best Director at the Sitges Film Festival. The film, which premiered at the Sundance Film Festival, was screened in very limited areas due to the pandemic period.
Tasya Vos is a corporate agent who uses a new brain implant technology to infiltrate other people's bodies, prompting them to commit assassinations for the benefit of the company. Although he has a special talent for the job, his experiences in these jobs change him dramatically, and he often has to struggle to repress the violent memories and impulses that confront him in his daily life. As his mental tension intensifies, he begins to lose control and soon finds himself trapped in the mind of a man who threatens to destroy his identity.
4. Wild at Heart – Wild Emotions (1990) – IMDB: 7.2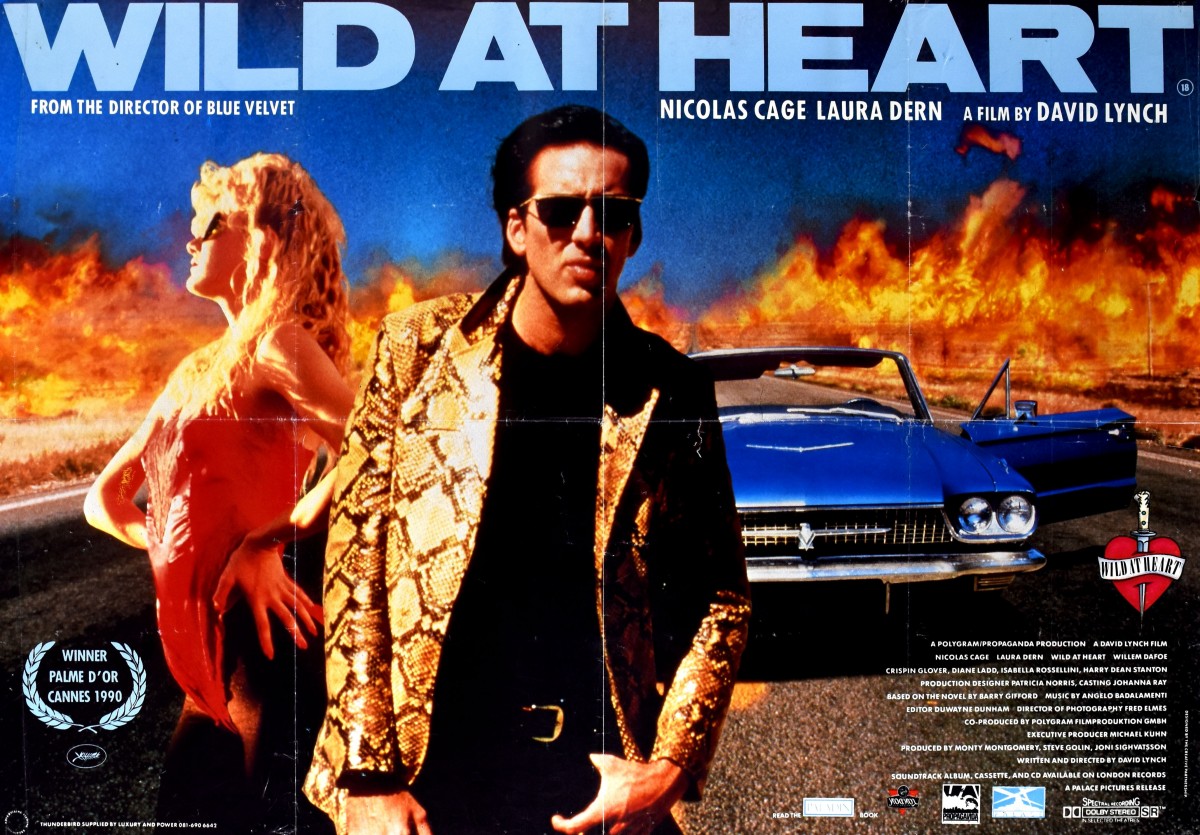 The film, which won the Palme d'Or for its director, David Lynch, and an Oscar and Golden Globe nomination for Diane Ladd in the Best Supporting Actress category at the Cannes Film Festival, also made its premiere at the Cannes Film Festival. Featuring master actors such as Nicolas Cage, Laura Dern and Willem Dafoe, Wild at Heart is an ambitious and brave production in every sense.
Lula's psycho mother is distraught at the thought that Lula is with Sailor, who has just got out of prison. Lula and Sailor, ignoring Sailor's parole conditions, set off for California. However, their mother hired a murderer to kill Sailor. Unaware of this, the young couple is enjoying their journey and finally being together again; until they witness a young woman get into a car accident and then die. Is this a bad omen for the future?
Sailor and Lula encounter some extremely strange "people" as they discover hidden secrets about each other. An impressive story awaits the audience in the film, which is full of scary images and references to the story of The Wizard of Oz.
5. I Origins (2014) – IMDB: 7.3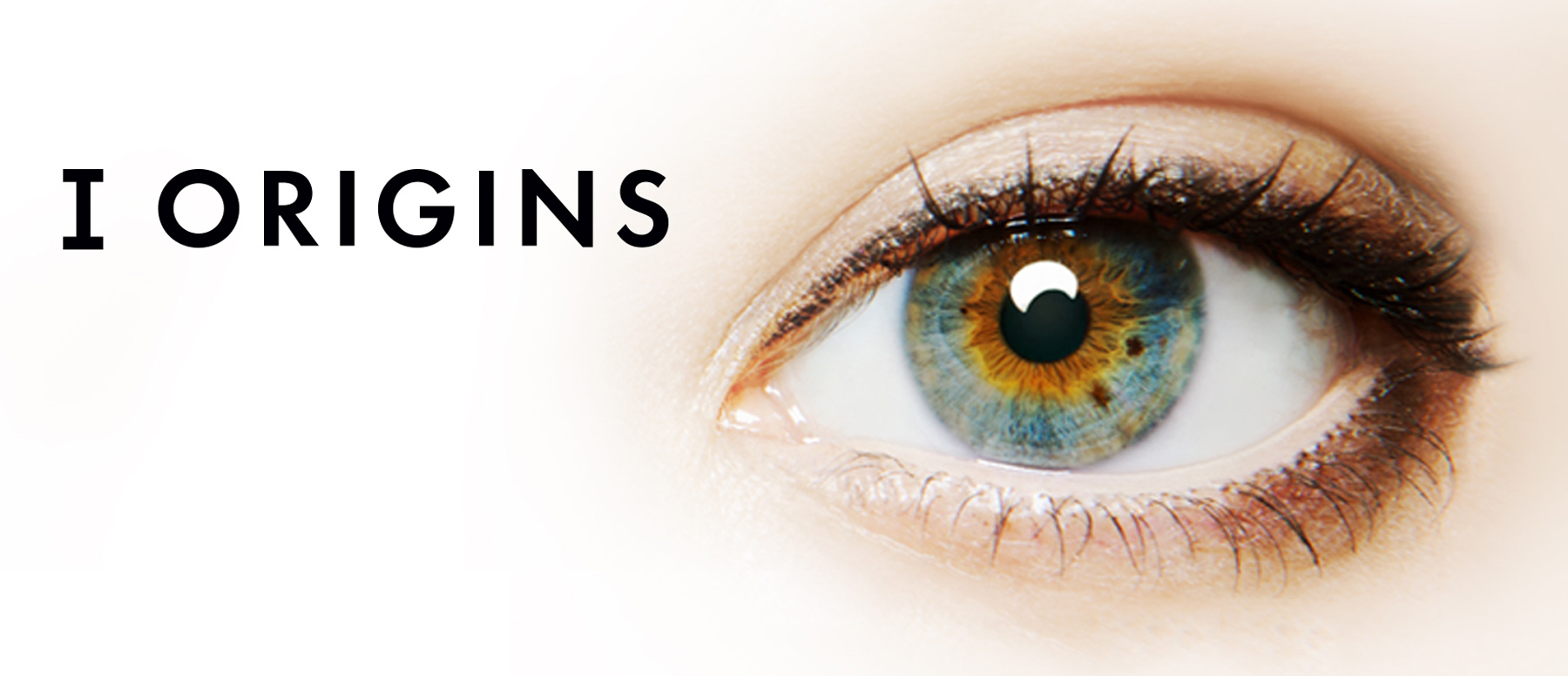 The science fiction and romantic drama film I Origins, which won Best Feature Film awards at the Sundance and Sitges film festivals for its director, screenwriter and producer Mike Cahill, and was nominated for the Saturn Award for Best Independent Feature, is a strong production that received ample critical acclaim.
In "I Origins," graduate student Ian Gray begins researching the evolution of the human eye with Karen and Kenny to prove that eyes evolved in response to the idea that creationists had formed. His fascination with the eyes will take him to fields that have both individual and social and cultural consequences.
6. Avril et le monde truqué / April and the Extraordinary World (2015) – IMDB: 7.3

April and the Extraordinary World, an animated dystopia that was nominated for the César award for Best Animated Feature at the César awards, premiered at the Annecy International Animated Film Festival. Written and directed by Christian Desmares and Franck Ekinci, the film is also enhanced with the voices of famous actors such as Marion Cotillard, Philippe Katerine and Jean Rochefort.
The world in 1941 is radically different from what we know from the history books. Geopolitical developments follow a strange course: 5. While Napoleon was ruling France, scientists have mysteriously disappeared for the last 70 years, humanity has not been able to catch up on discoveries and inventions for a long time. In short; The world, which is far from all innovations such as radio, television, electricity, aviation and internal combustion engine, remains in the knowledge of the past century dominated by coal and steam.
In this bizarre universe, a young girl Avril (Marion Cotillard), Darwin (Philippe Katerine), her talking cat Pops (Jean Rochefort), her grandfather and a young police informant Julius (Marc-André Grondin) are two children who are also Avril's parents. They set out to search for the missing scientist. Many dangers and mysteries await the quartet in this strange new world.
7. Cure (1997) – IMDB: 7.4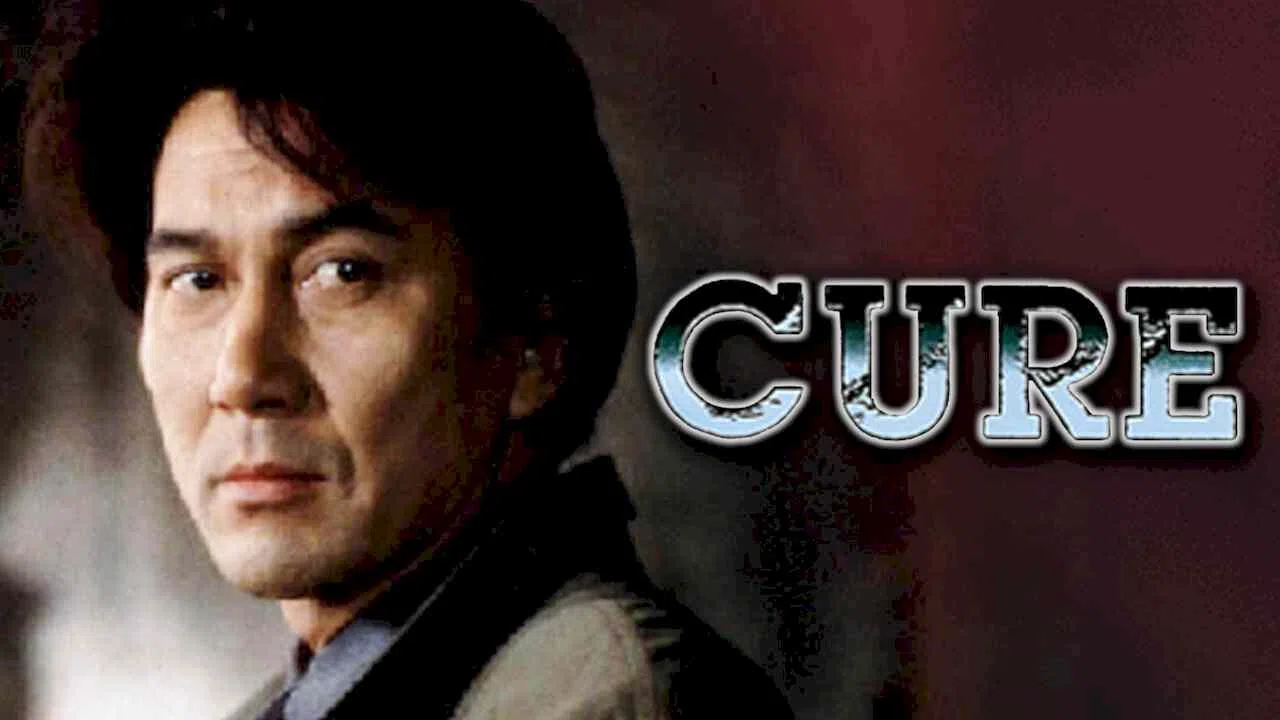 Cure, a 1997 psychological horror-thriller and crime film written and directed by master director Kiyoshi Kurusawa, is considered to be one of the pioneers of many horror-thriller films and Japanese horror cinema, which has made its mark since the 90s. Winning the grand Grand Prix at the Tokyo International Film Festival and bringing Kôji Yakusho the Best Actor Award, the film is an impressive and cult Japanese horror-thriller classic in every sense.
A horrific wave of murders is sweeping Tokyo. The only common thread between the murders is a bloody X carved into the neck of each of the victims. In any case, the murderer is right next to the victim and has no memory of the crime.
Detective Takabe and psychologist Sakuma are called in to find the behind-the-scenes murders and the hidden connection between them, but their investigation leads to nothing. Near the scene of the latest murder, a strange young man is arrested, which leaves a strange impression on everyone who comes in contact with him.
Detective Takabe begins a series of interrogations to determine this person's connection to the murders. Takabe, meanwhile, becomes obsessed with the cause, which begins to affect his personal life and increasingly creates imbalances in his mental health.
8. Ivy (2015) – IMDB: 8.0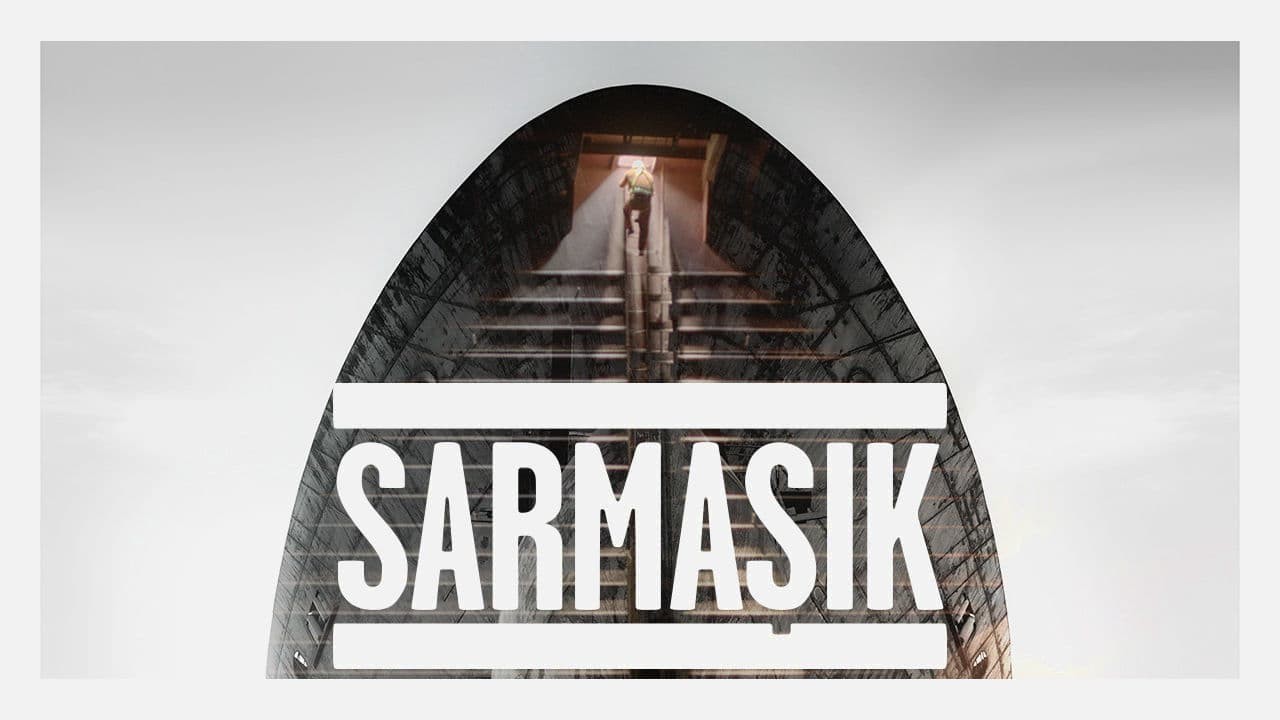 The 2015 drama film Sarmaşık, which premiered at the Sundance Film Festival and is the only local film on our list of film recommendations this week, is the debut film of young director Tolga Karaçelik. The movie starring Nadir Karabacak, Hasan Karsak and Kadir Çermik; It won the Golden Orange Award for Best Film, Best Director, Best Screenplay and Best Actor.
Captain Beybaba (Osman Alkas) begins preparations to embark on a long journey after taking a few spare crews on board in a port. The ship will unload at its destination so that the crew can finally collect their overdue paychecks. But they soon receive a depressing message. The shipowners who are the partners of the ship are bankrupt and if they enter the port with the cargo ship, all the goods of the ship will be seized.
Most of the crew decide to stay behind, no matter how long it takes for the ship to get out of the swamp. In the beginning, they agree to take on this burden in order to receive their long unpaid wages.
Dark days, weeks and months await the crew, when they will be stranded on the ship; so much so that the isolation has already created an atmosphere of oppression that plunges the crew into a sea of ​​sheer madness and terror…
9. Investigation of a Citizen Above Suspicion – Investigation into a Citizen Above All Doubt (1970) – IMDB: 8.0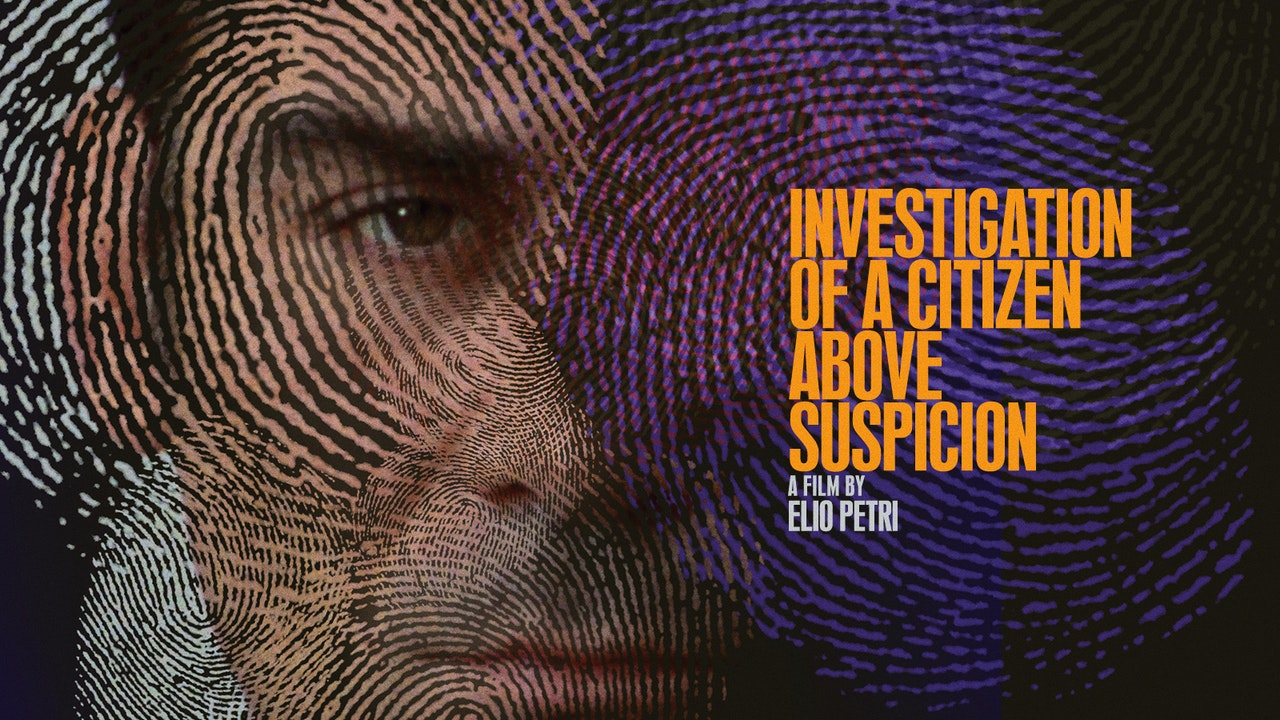 The 1970 crime and drama film "Investigation of a Citizen Above Suspicion", the last film in our list of movie recommendations, won the Oscar for Best Foreign Language Film; It is an impressive cinematic work that was nominated for the Palme d'Or award as well as winning the FIPRESCI and the Grand Jury Prize from the Cannes Film Festival.
Directed by Elio Petri, the film stars Gian Maria Volonté and Florinda Bolkan. The film was awarded by the Italian Ministry of Culture for its contributions to the country's collective memory. "100 Movies That Should Be Protected" taken to the list.
At a time of internal political turmoil, Rome's police inspector Gian Maria Volontè takes on an important task: to crack down on political dissidents. But when he murders his mistress, Florinda Bolkan, and leaves deliberate clues pointing to him, homicide cops begin to flock to the crime scene. And every clue uncovered brings us closer to the end.
So, is the expected end in the end, or will this investigation ignite much bigger events? Combining a harsh critique of Italian police methods and authoritarian repression, and a psychological confrontation over budding fascist tendencies, the film gradually prepares audiences for the finale.