New Mexican Cinema or New Mexican Cinema (Nuevo Cine Mexicano) has long culturally influenced Mexican cinematic works as a successful film movement. Mexican cinema in the 1940s and 50s; After enjoying its golden age thanks to stars like Maria Felix, Pedro Infante and Jorge Negrete, Mexico's film industry has been unable to produce new and influential productions for many years. Because in the following years, a number of filmmakers took advantage of the opportunities and lucrative opportunities provided by Hollywood and joined the American cinema, and the Mexican film industry lost its former influence in this process. However, from the 1990s onwards, independent filmmakers began to challenge the old by presenting a new vision.
In fact, New Mexican Cinema was so successful as a movement that it wasn't long before it was filmed in Mexico City. It won the Oscar for Best Foreign Language Film for Alfonso Cuarón's Rome. Let's look at the New Mexican Cinema and its examples together without wasting time.
What is New Mexican Cinema (Nuevo Cine Mexicano)?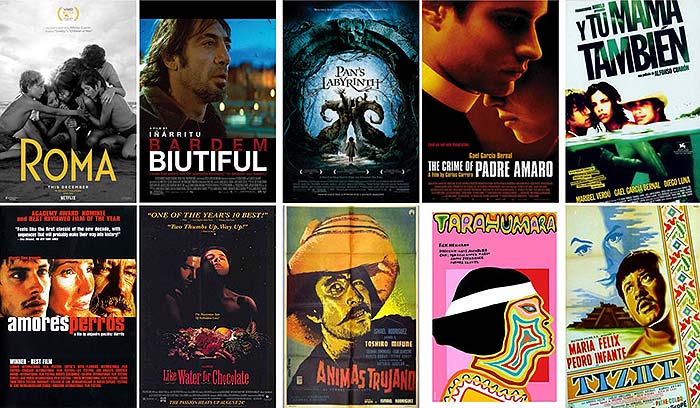 New Mexican Cinema or Nuevo Cine Mexicano is a film movement that began in the early 1990s and continues to this day. Influenced by French New Wave Cinema and Neorealism, this cinema movement sought to make an honest portrayal of Mexico with all its dark sides.
The original use of handheld cameras, postmodernism and 'foreign' characters are the elements that characterize this cinema movement in terms of form and content.
New Mexican Cinema can also be seen as a reaction to Mexican filmmaking in the 1940s and 1950s. The works of New Mexican Cinema, which reveal a naturalistic style, emerged as a rejection to melodramatic cinema. Dealing frequently with themes such as drug trafficking and immigration and addressing some of the dark realities of Mexico, New Mexican Cinema challenges the way Hollywood cinema thinks about Mexico and Mexican cinema.
You might also want to check out this: 17 Items Mexico Got A Bad Reputation Because Of American Movies
Beginning in the 1990s, Mexican filmmakers; Instead of relying on stale clichés or focusing on the past, they began to call for rallying around a cinematic understanding that discusses current issues and themes. The result was a new wave of filmmaking that offered a more realistic view of life in today's Mexico.
This film movement affected both the south and north of the Mexican border. It also gave a chance to local talents living in Mexico and other Latin American countries who know what it means to live in modern-day Mexico. In the US, it opened a window into modern Mexican life for American audiences. Not only that, it introduced art lovers and intellectual minds to a new understanding of filmmaking to be explored.
Some critics see this film movement as a revival or renaissance for Mexican cinema, while more conservative critics believe it has damaged Mexican cinema.
The beginning of New Mexican Cinema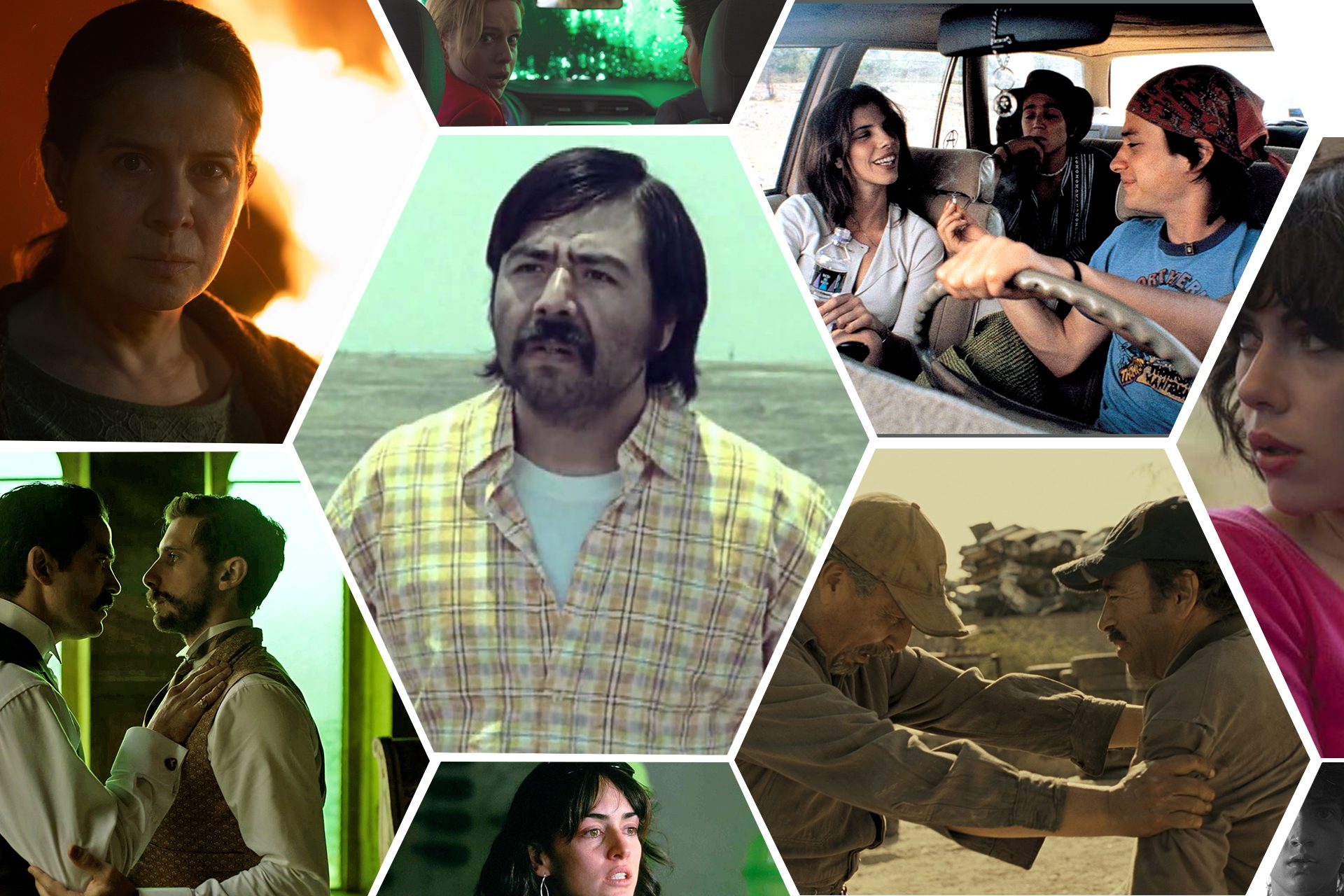 In the past, Mexico was known for two things when it came to cinema: Mexican TV series, also called telenovelas, and action movies. Towards the end of the 20th century, Mexican audiences were introduced to a new film movement unlike anything they had seen before. This film movement, which did not shy away from taboo topics such as poverty, drug use, domestic violence and corruption, but also embodied a sense of humor, was New Mexican Cinema.
New Mexican Cinema was founded in the work of directors such as Arturo Ripstein, Carlos Carrera, and Guillermo del Toro, each of whom made masterpieces that touch upon elements not usually seen in Mexican films.
There is some disagreement as to whether New Mexican Cinema is a separate movement or part of the wider Latin American independent cinema movement. In reality, New Mexican Cinema has elements of both, but not both.
This is because New Mexican Cinema may be limited to Mexico; however, it is a movement that carries influences from other Latin American countries, especially Argentine and Brazilian filmmaking. Until 1992, Mexican cinema was dominated by big budgets and big stars. The government owned the country's largest movie studio, which meant that all major movies had to be approved by the government.
Everything changed in 1992 when President Carlos Salinas de Gortari decided to sell the hitherto state-owned movie studio and deregulate the industry. Suddenly, restrictions on what can be filmed or who can film are gone.
Of course, with deregulation a new problem arose: Mexican filmmaking suffered a financial collapse as the government no longer stepped in to finance anything. If the filmmakers could figure out how to finance the projects on their own, they were free with their films. The result was a new genre of low-budget film that focused on bold social realism rather than escapism.
The term "New Mexican Cinema" was used for the first time; In an article published in 2001 by critic and novelist Rafael Rodríguez-Torres, it was used to refer to the recent emergence of a group of new filmmakers making their first films, and so it spread.
Corruption and crime stories form the basis of this film movement. A recurring theme addresses poverty and inequality in Mexico's border areas, especially those that serve as an escape route for many Mexicans.
New Mexican Cinema highlights the state violence found in Mexico. This violence is embodied in the country's police forces, which are often portrayed as corrupt or inept in their attempts to restore order.
In addition, many of the narratives take place on Mexico's US border, where drug cartels wield significant power and a lot of smuggling is taking place. Most New Mexican Cinema films feature gritty depictions of urban life, often focusing on lower-class heroes struggling to survive in a harsh world. Movies often focus on marginalized groups living in the United States, such as illegal immigrants.
Here are some notable films from this movement:
1. Año bisiesto / Leap Year (2010) – IMDB: 5.9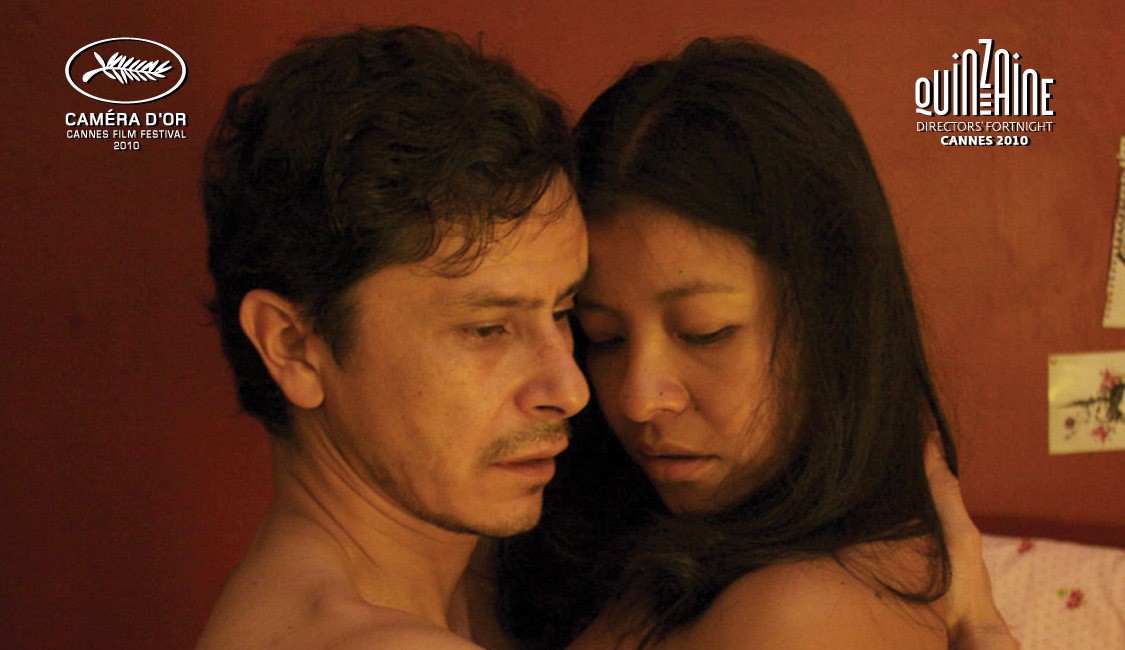 Michael Rowe wrote and directed this 2010 psychological drama. The film won the Golden Camera award at the Cannes Film Festival.
Filmed in a two-room apartment, Leap Year is a psychodrama detailing the life routine of 25-year-old freelance journalist Laura (Mónica del Carmen), who lives an isolated life. Except for the one-night stands she takes home from nightclubs, Laura, who has a very stagnant life, suddenly changes like a knife.
When Laura meets the quiet and mysterious stranger Arturo (Gustavo Sánchez Parra), the two engage in an intense routine of relationships and sharing. Focusing on the fascinating development of their relationship, the story continues as the days go by, as Laura charts the days on a calendar, revealing her secret past to Arturo.
2. Post Tenebras Lux (2012) – IMDB: 6.5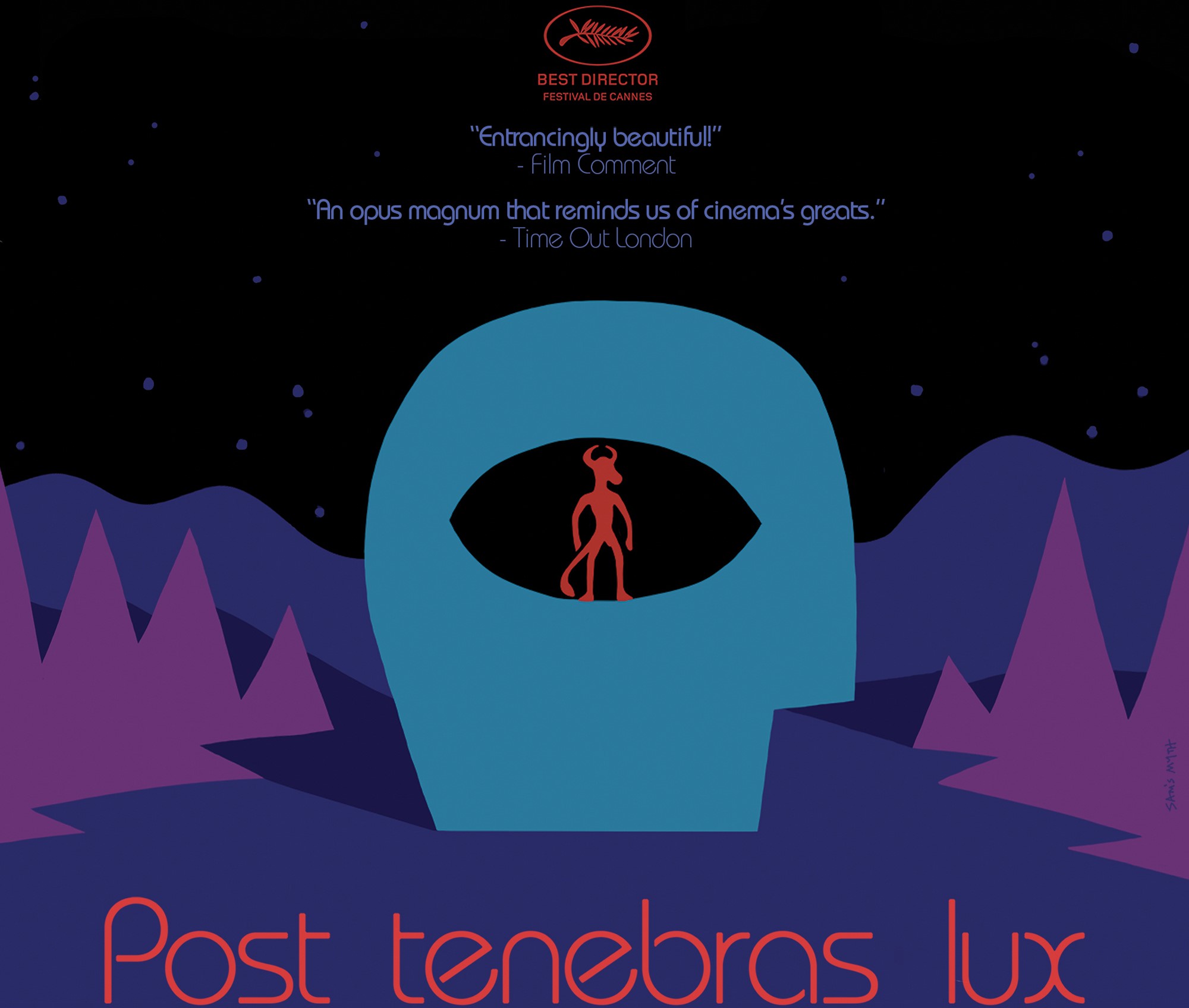 The 2012 drama film written and directed by Carlos Reygadas won the Best Director award at the Cannes Film Festival and was nominated for the Palme d'Or.
A wealthy couple, Juan and Natalia, are bored with city life and move to the countryside with their two young children to live a plain and simple country life. They try to enjoy the rural life by moving to an ostentatious house again. But this change in their lives begins to tear their marriage apart.
3. El Crimen del Padre Amaro / The Crime of Padre Amaro – Sin (2002) – IMDB: 6.7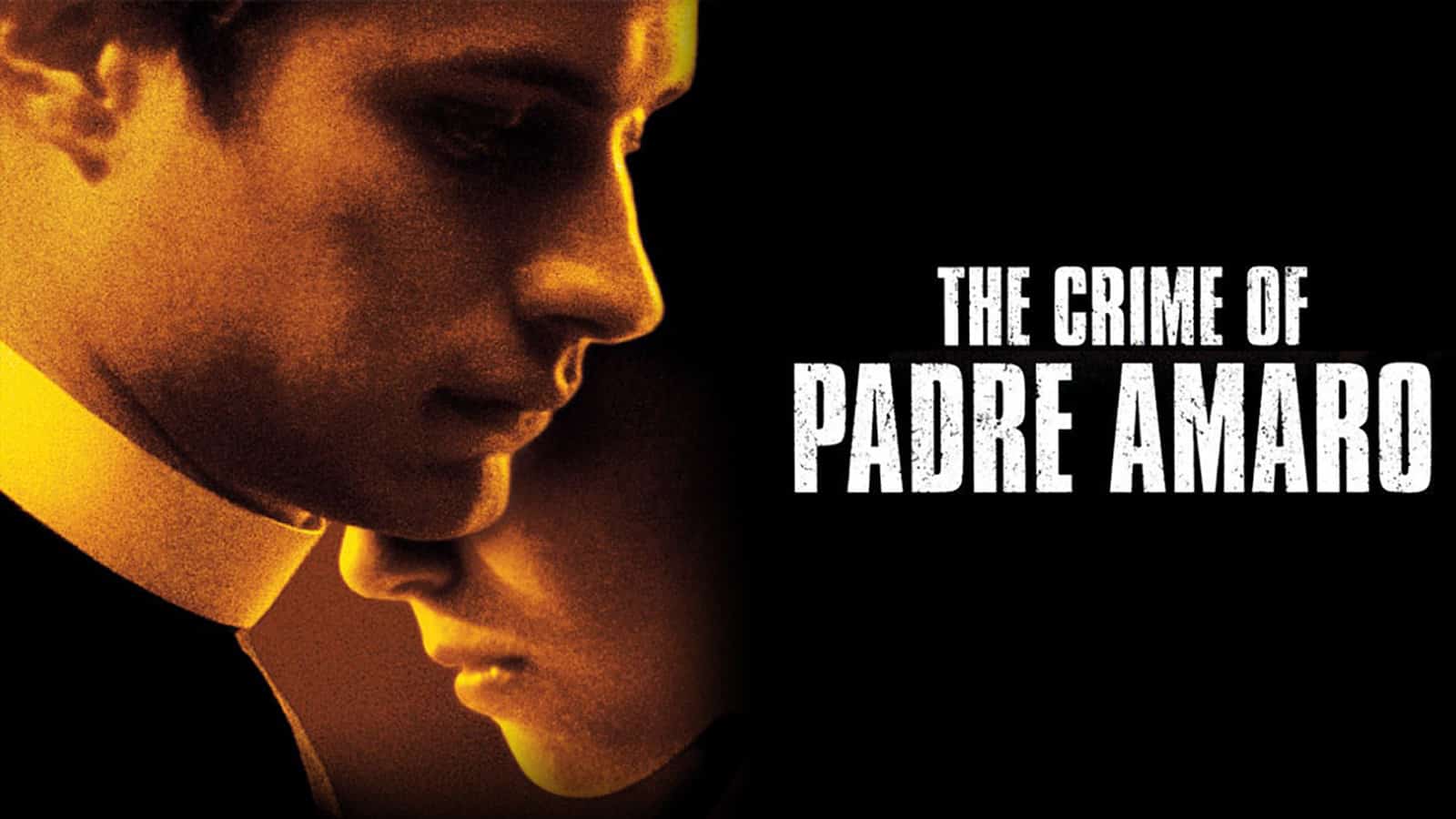 Carlos Carrera is the director of the 2002 romantic drama film, which was nominated for an Oscar and a Golden Globe Award for Best Foreign Language Film.
Father Amaro, a young Christian clergyman, is appointed to the new church office by order of the Bishop, in this movie based on a story from the 1800s. After taking office, things seem to be going well at first, but life becomes quite complicated for the young Father as he spends more time in the community.
4. Heli (2013) – IMDB: 6.8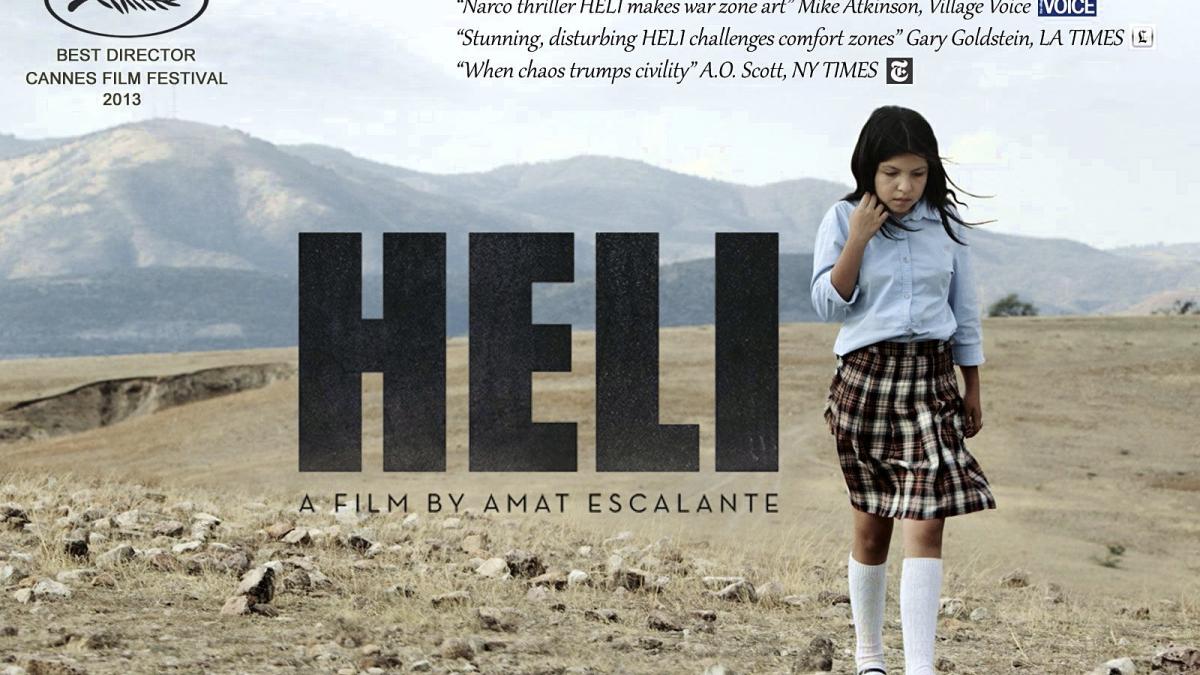 Amat Escalante's 2013 crime and drama Heli is another New Mexican Cinema film that won the Best Director award from the Cannes Film Festival and was nominated for the Palme d'Or.
When Heli's 12-year-old sister unintentionally drags Heli and her entire family into the ruthless world of drugs, there's only one way left for Heli: to protect her family at all costs. An endless battle begins against both the corrupt police force and the enraged drug cartel. .
5. Por la libre / Dust to Dust (2000) – IMDB: 6.9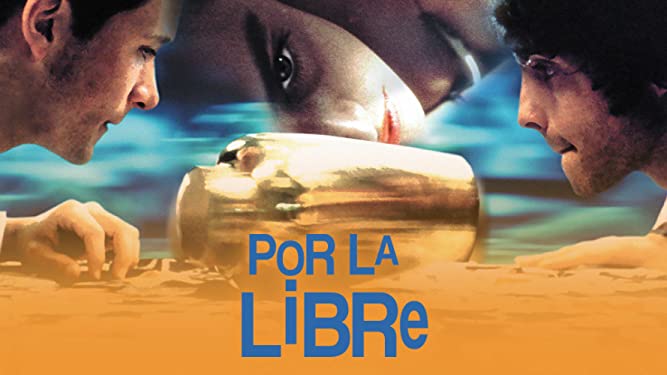 The 2000 comedy Juan Carlos de Llaca was nominated for an award at the MTV Movie Awards.
Rocco (Osvaldo Benavides) and Rodrigo (Rodrigo Cachero) are two cousins ​​with completely opposite characters. Rocco has a loose temper and Rodrigo has a tense temperament. However, when their grandfather Rodrigo Carnicero (Xavier Masse) dies, the two of them have to set off in the old man's old car and scatter his ashes into the sea as per his will. This journey will give them an eye-opening series of experiences.
6. Y Tu Mamá También / And Your Mother Too (2001) – IMDB: 7.7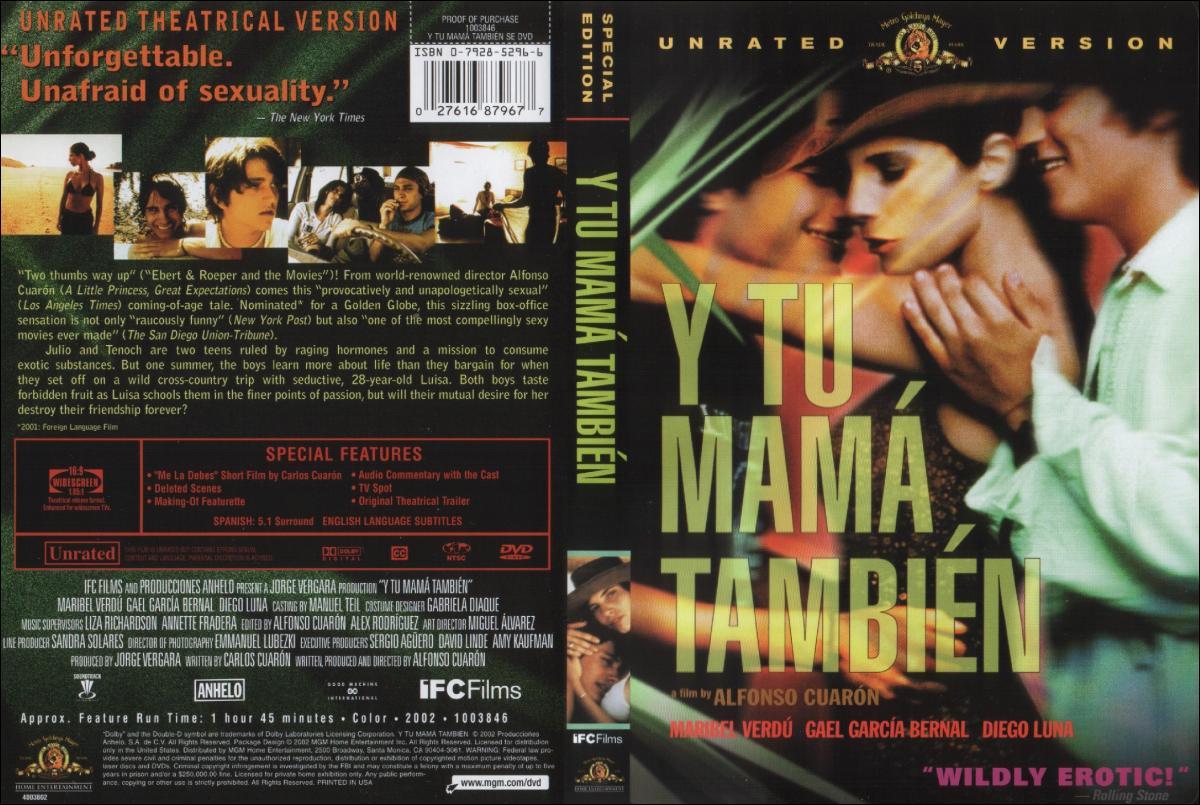 Alfonso Cuarón's 2001 drama film was nominated for an Oscar and a BAFTA award in the Best Screenplay category, and was again nominated for the Best Foreign Language Film award by the BAFTA and Golden Globe Awards.
In Mexico, two young men and an attractive older woman go on a journey together and explore life, friendship, sex; Most importantly, they learn a lot about each other. The film uses simple storytelling; with additional out-of-context information given by a narrator about the characters, events or setting depicted. In addition to expanding the narrative, these "footnotes" sometimes draw attention to economic/political issues in Mexico, particularly the plight of the country's rural poor.
7. Rome (2018) – IMDB: 7.7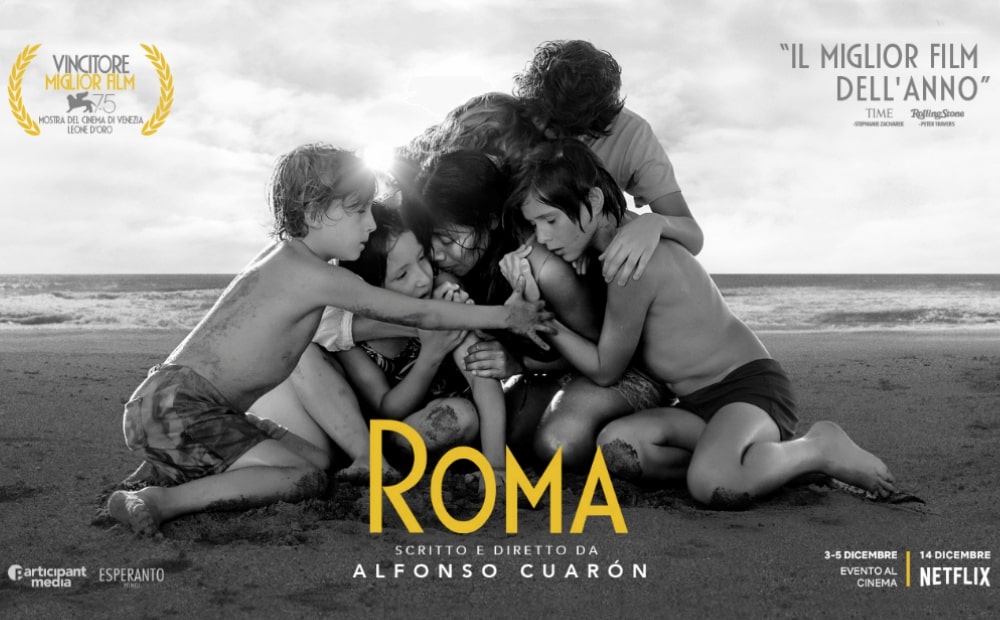 Roma, which has 3 Oscar awards and 3 BAFTA awards, as well as many award nominations, is a 2018 drama film written and directed by Alfonso Cuarón.
Cleo is one of two domestic servants who helps Antonio and Sofia care for their four children in Mexico City in the 1970s. When Antonio suddenly runs off with his mistress and Cleo finds out she's pregnant, they'll soon be faced with some pretty complicated situations. When Sofía decides to take the kids on vacation, she invites Cleo on a much-needed getaway to clear her mind and connect with family.
8. Amores Perros – Shattered Loves Dogs (2000) – IMDB: 8.0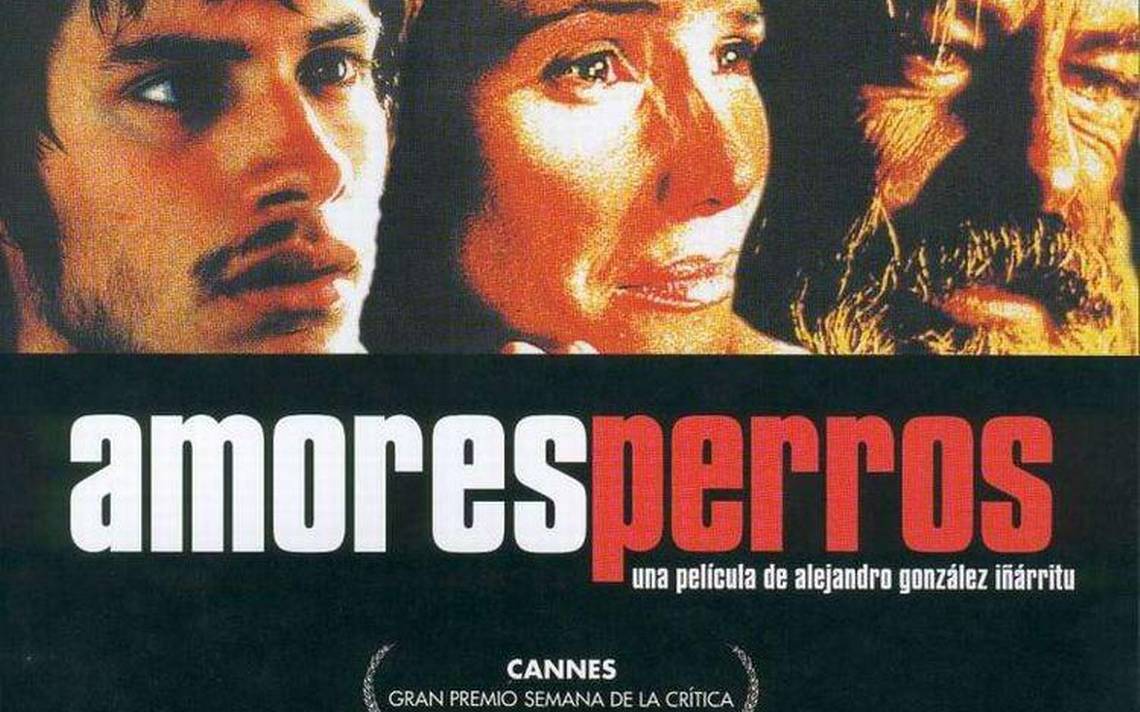 Alejandro G. Iñárritu is the director of the 2000 drama and thriller that won the BAFTA award for Best Foreign Language Film and was nominated for an Oscar, in addition to leaving the Cannes Film Festival with three awards. The film is among the classics of New Mexican Cinema.
Three different stories about completely different lives in Mexico City are joined by a deadly car accident. Octavio is a man trying to collect enough money to run away with his sister-in-law, with whom he has an illicit love affair. For this, he decides to bring his dog Cofi into the world of dogfights. After a bad dog fight; Octavio escapes in his car, runs a red light and causes a car accident. Daniel and Valeria's newfound happiness ends early when Valeria loses her leg in this accident. El Chivo is a homeless man who takes care of stray dogs and witnesses this traffic accident. How will fate intersect the lives of these four people?