Apart from the hiccups, there are two sounds you can hear in movie theaters: "laughter" and "screaming". When filmmakers have both voices resonated from movie theaters, they can create beautiful and impressive films. Movies in this genre are classified as horror comedy movies.
There is considerable debate as to which motion picture is worthy of qualifying as the "first horror comedy". Horror comedy films that met their audiences in the first quarter of the 20th century, especially the 1920 silent film "Haunted Spooks", can be deemed worthy of this title.
Many film artists in the 70s and 80s, from Vincent Price to John Landis; "The Abominable Dr. Phibes" and "An American Werewolf in London". Shortly after, horror comedy films such as "Elvira: Mistress of the Dark", "Evil Dead II", "Re-Animator", "They Live" appeared on the scene.
Horror comedy films of that period stood out with their musical features and classics such as "Rocky Horror Picture Show", "Young Frankenstein", "Little Shop of Horrors". Of course, the prevalence of the horror-comedy genre really finds the 90s.
Wes Craven's 1996 horror movie "Scream" represents a peak in this genre with its entertaining elements that include stereotypes and clichés that horror-comedy movies have used a lot. The Wayans brothers also produced a comedy-oriented and cult piece, following the footsteps of "Scream" with their "Scary Movie" series.
Today, we will introduce you 9 horror comedy classics that have become classics among horror comedy movies and pioneered this genre. We are sure that every horror and comedy fan will be excited when viewing these films, which met with the audience on different dates from 1974 to the beginning of the 21st century.
Happy reading…
1. Bubba Ho-tep (2002) – IMDB: 6.9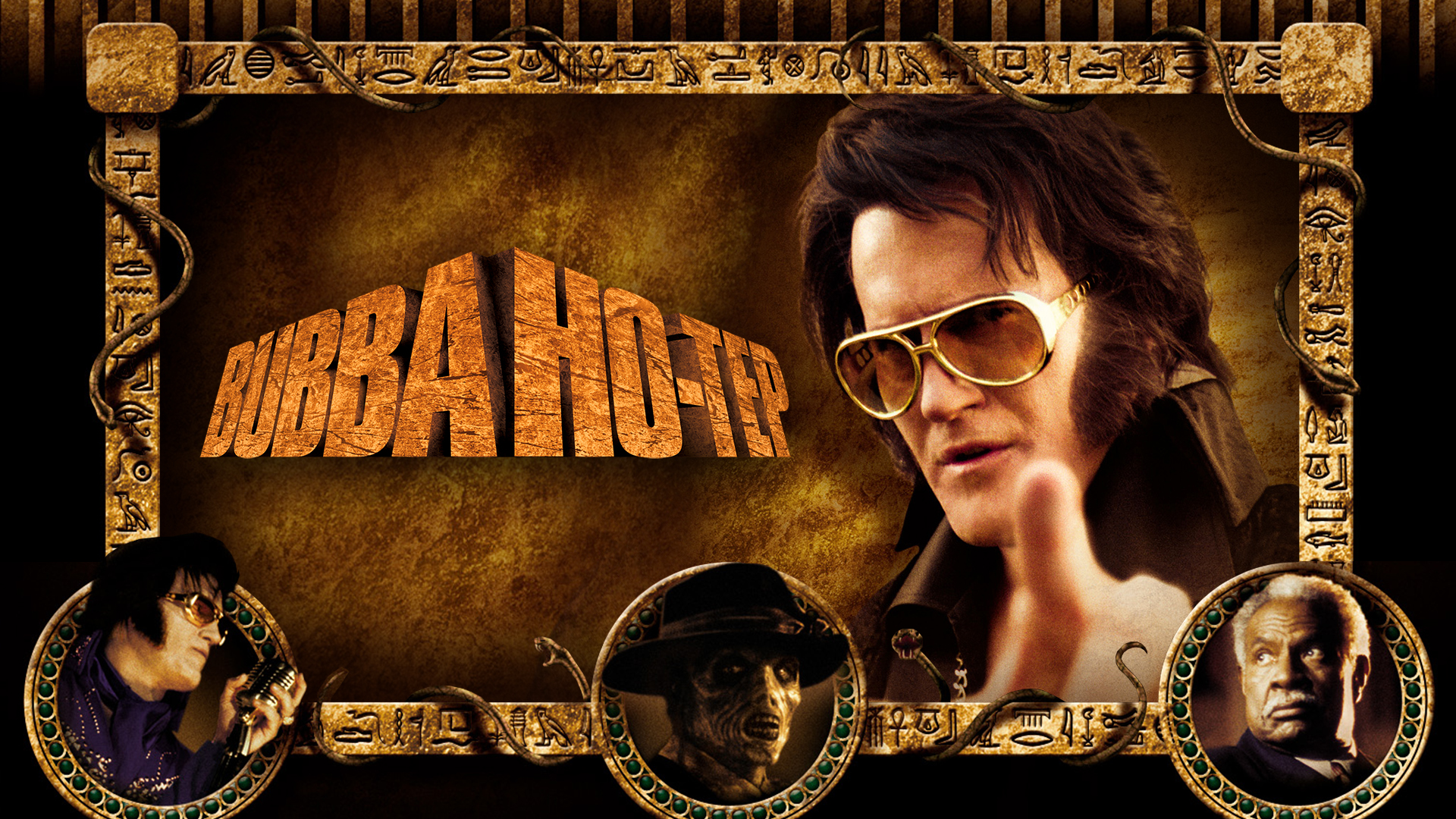 Bubba Ho-Tep is a 2002 Don Cossarelli film that won the Bram Stoker Award for Best Screenplay.
Based on veteran writer Joe R. Lansdale's Bram Stoker Award-nominated short story, Bubba Ho-tep tells Elvis Presley the "true" story of what really happened.
We find Elvis (Bruce Campbell) as a quiet old man who changes identity with someone who looks like him years before his "death", then misses the chance to revert to his original identity and stays in a nursing home in East Texas.
Elvis meets up with Jack (Ossie Davis), a demented nursing home resident who thinks he's US President John F. Kennedy. Two old wolves set out to fight an evil Egyptian mummy who is haunting them.
2. Tremors – Underground Monster (1990) – IMDB: 7.1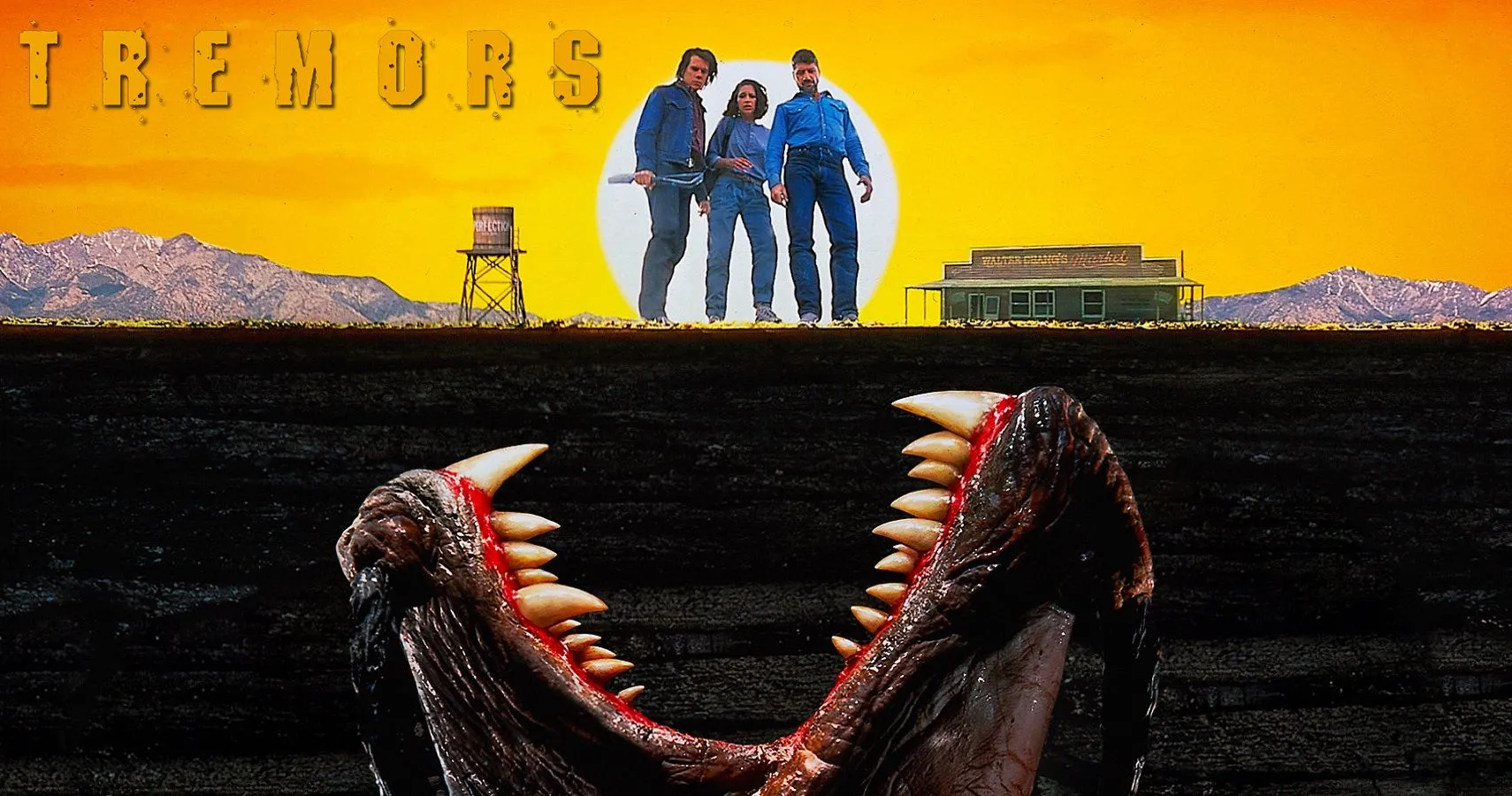 This production, which was nominated for 4 Saturn Awards, is one of the films that started the horror comedy movies that became widespread in the 1990s and is a Ron Underwood film starring the star actor Kavin Bacon.
Residents of a small town begin to question how people who disappeared one by one and were found dead underground died. The townspeople begin to realize the existence of a strange creature in line with the statements of eyewitnesses. But what is this creature and where is it?
A seismologist working in the area tries to find a trace of the creature by tracking the tremors underground. The creature lives underground and 'appears' without warning. Will the people trapped in the town find an escape route? They have two options left, either to defend themselves or die.
3. Re-Animator – Stolen Souls (1985) – IMDB: 7.2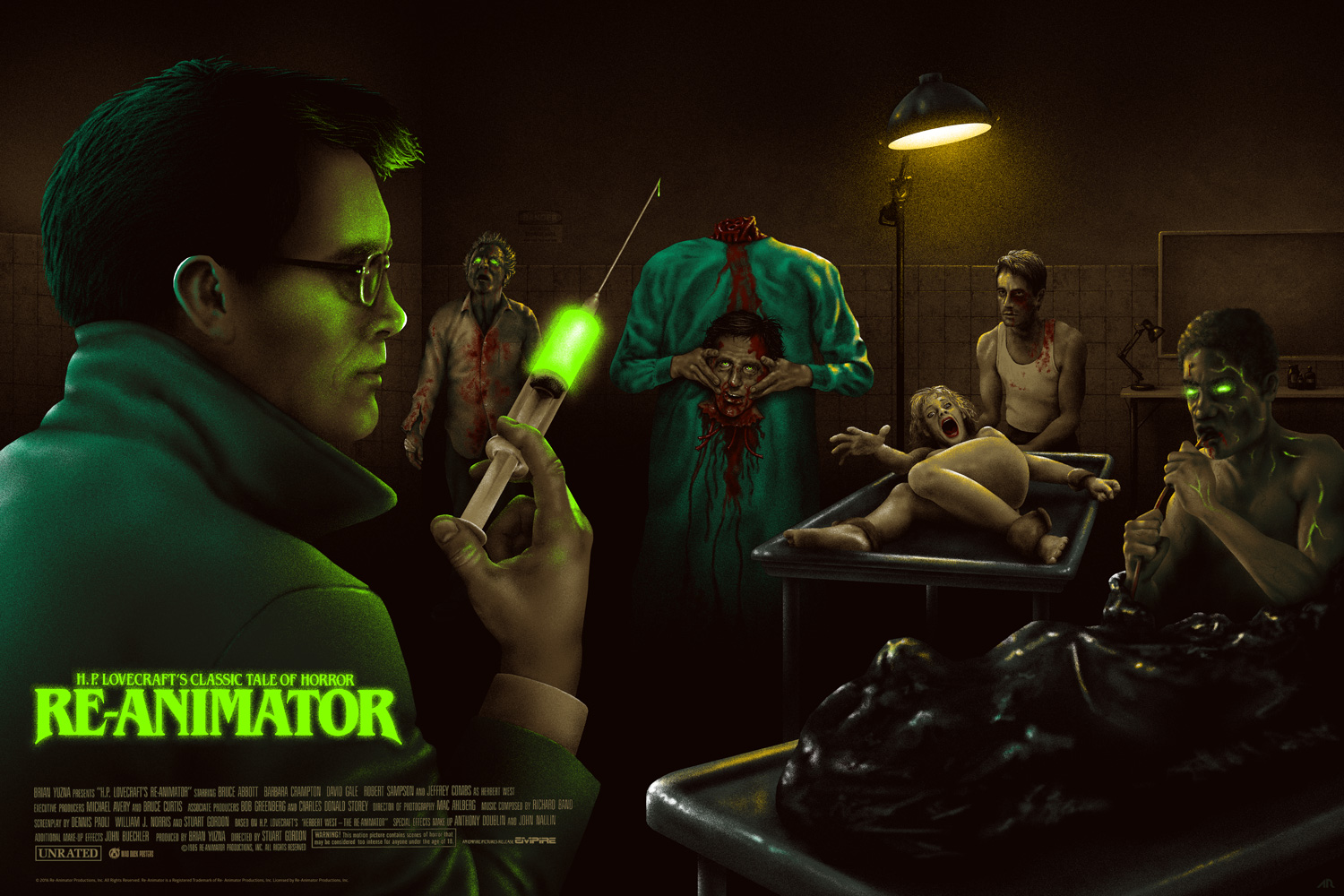 Re-Animator, also known as Sitges, which won the Best Film award at the Catalonia International Film Festival, is a Stuart Gordon film based on a work by world-renowned horror writer HP Lovecraft.
In this story of Lovecraft; Herbert West is a Swiss scientist who discovered a liquid that brings dead tissue back to life. After his collaborator dies under suspicious circumstances in Switzerland, West moves to Miskatonic University to continue his research.
He enlists fellow student Dan Cain and fiancée Megan Halsey in his research by conducting experiments on their deceased cats. Impressed by West's research, Dan risky agrees to take him to the hospital morgue to continue his experiment.
4. Gremlins – Gremlins (1984) – IMDB: 7.3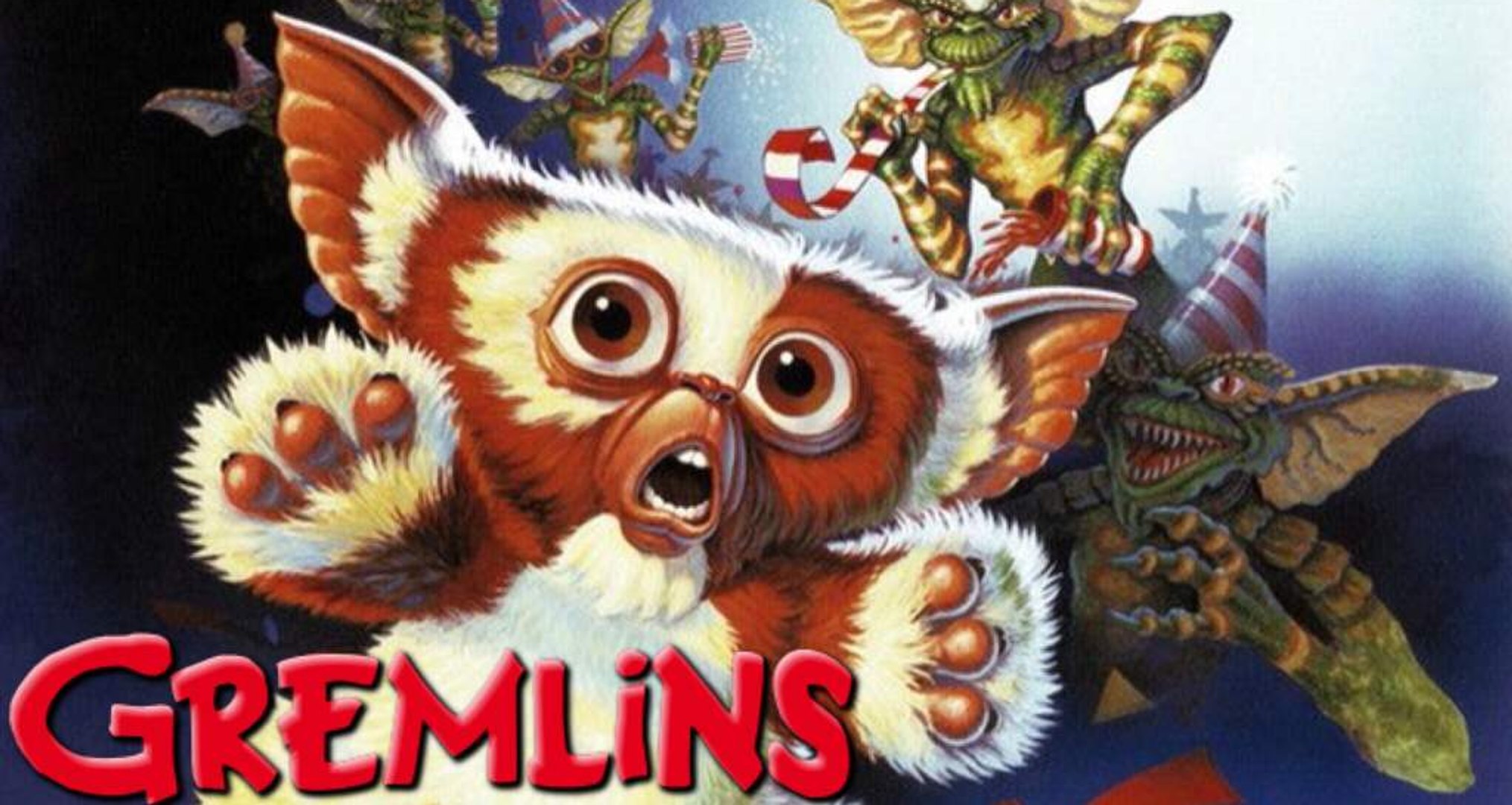 This horror comedy classic, which won 5 Saturn awards, is a 1984 Joe Dante movie. The third movie of the series, which also has a sequel, is planned to be released in 2023.
Looking for the perfect Christmas gift for his teenage son Billy, Randall Peltzer finds a tiny creature named "Mogwai". However, warned that taking care of this sweet and furry pet has responsibilities, Peltzer must never break the three basic rules of owning such a unique creature, or else he and his family will be doomed.
Of course, there will be what happens when Billy ignores these strict rules. When Mogwai changes form, the small town where Randall and Peltzer live will be besieged by malevolent monsters.
5. The Return of the Living Dead (1985) – IMDB: 7.3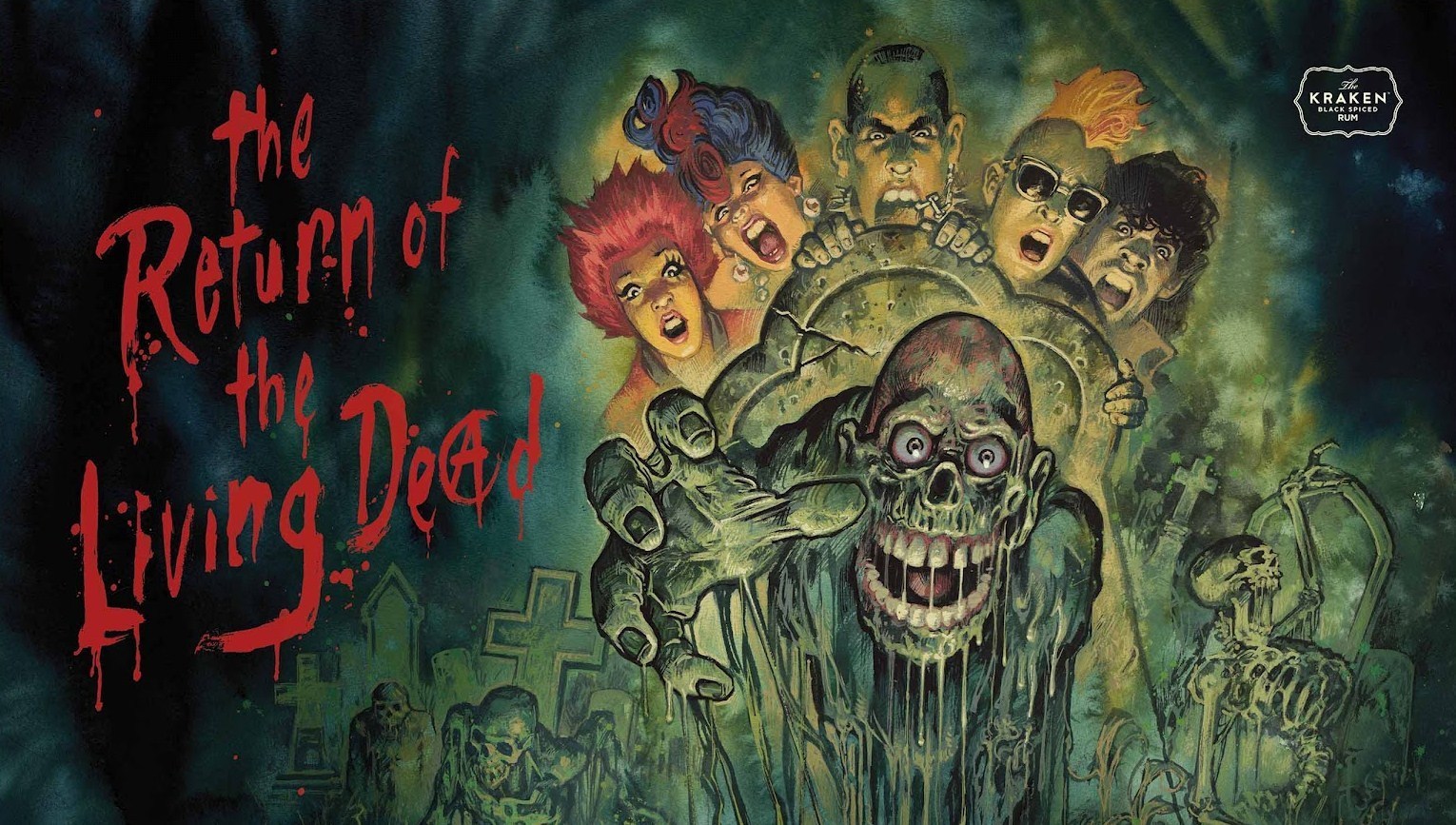 The Return of the Living Dead is a 1985 Dan O'Bannon film nominated for four Saturn Awards.
A clumsy pair of workers at a medical supply warehouse accidentally releases a deadly gas into the air. The steamy rising gas spreads over Louisville, Kentucky, causing the dead to come to life in search of their favorite food, human brains. What will they do in the face of the zombie invasion roaming the town's streets furiously?
6. Army of Darkness – Army of Darkness (1992) – IMDB: 7.4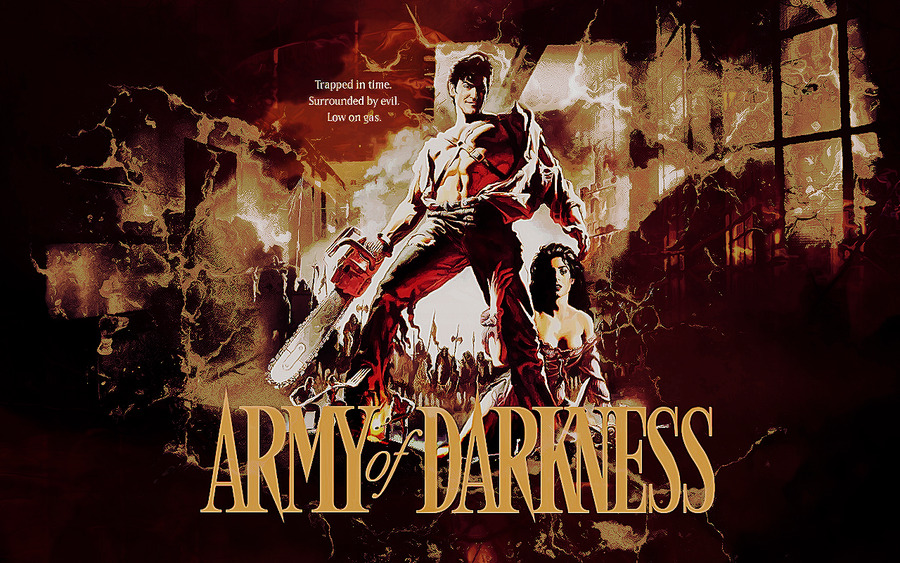 Written and directed by Sam Raimi and starring Bruce Campbell, this 1992 horror comedy won the Saturn Award for Best Horror Feature and returned with an award nomination from the Sitges Festival for Best Feature Film.
In this sequel to the Evil Dead series, Ash finds himself stranded in 1300 A.D. with his car, rifle and chainsaw. His existence will soon be discovered and he will be taken prisoner as he is thought to be a spy for a rival kingdom. After being taken prisoner, he proves his innocence and merit and is released by the kingdom.
Wiseman the Wiseman portrays Ash as the "Chosen One" who will receive the Necronomicon, but Ash is only interested in the idea of ​​returning home and other things are not of much interest. When Ash learns that the only way back in time is to use the Necronomicon, he decides to travel to the unholy lands of the Deadites.
The Sage tells Ash that in order to use the Necronomicon safely, he must say the words "Klaatu Barada Nikto". However, Ash forgets the last word and the payoff will be heavy. An army of the dead has already set out to attack Arthur's castle and retake the Necronomicon…
Only with a chainsaw and a 12-gauge double-barreled shotgun, can Ash fight this army, also known as the "Army of the Darkness," save both worlds from the Necronomicon's curse?
7. Dead Alive / Braindead (1992) – IMDB: 7.5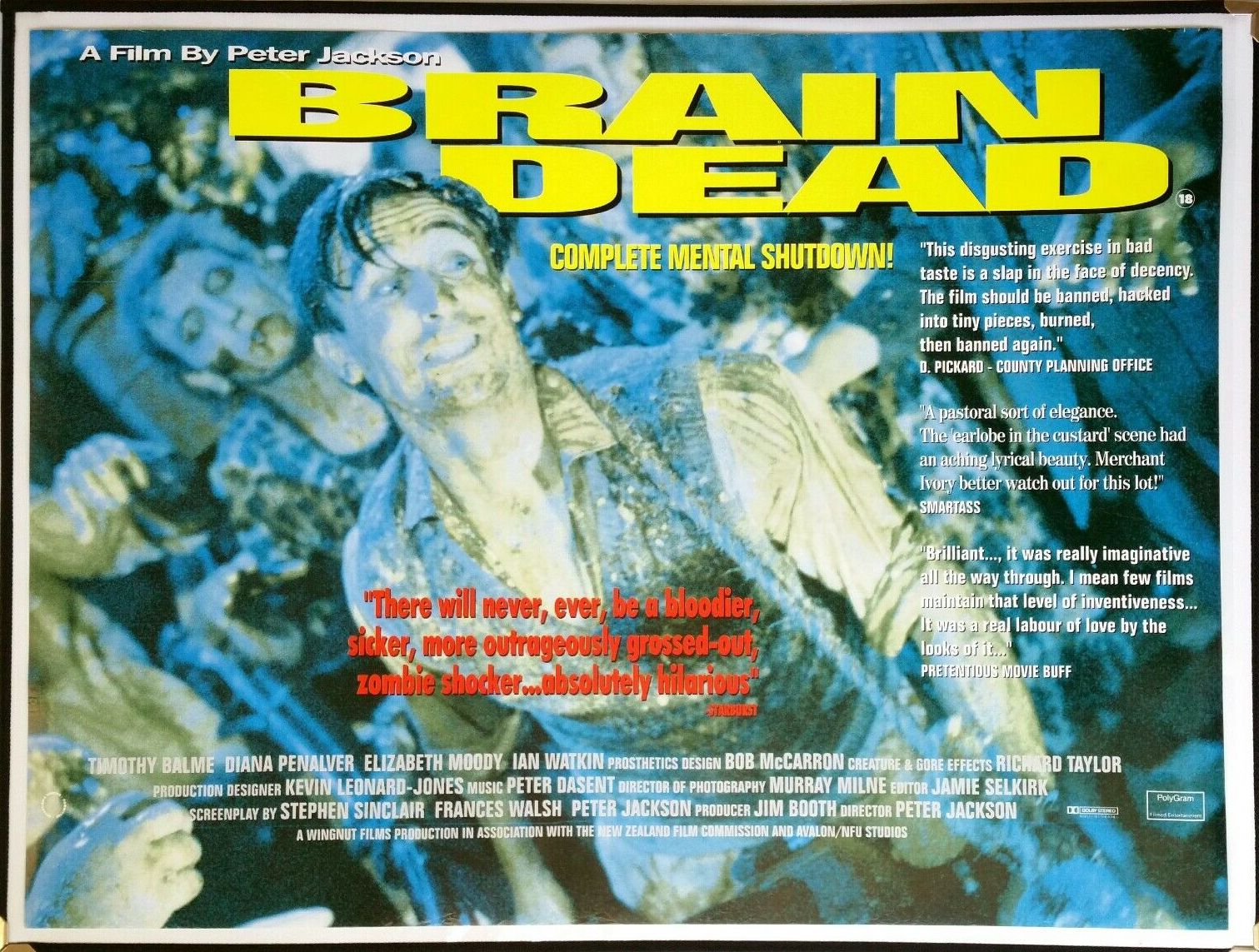 The 1992 film Peter Jackson is a classic that has made its mark on our list of horror comedy films, and it left the Sitges Festival by winning the Best Visual Effects award.
Lionel Cosgrove, a poor bachelor living with his evil mother Vera in the quiet town of Wellington, New Zealand, finally finds his soul mate. This person is Paquita, the kind grocery clerk. However, soon after, a wild Sumatran Rat Monkey from Skull Island bites Lionel's mother Vera while they are visiting the local zoo.
This bite will push things to a worse point than ever before in Lionel's already chaotic world. The deadly infection in the monkey's saliva quickly turns Vera into a flesh-eating undead.
With the bites of Vera, who has become zombie, the living dead begin to multiply rapidly. Lionel manages to find a way to fill all the zombies in his basement. Lionel, who needs to clean up and tidy up, has to face his secret; on the other hand, he must save the beautiful day he will spend with Paquita.
8. An American Werewolf in London – Werewolf in London (1981) – IMDB: 7.5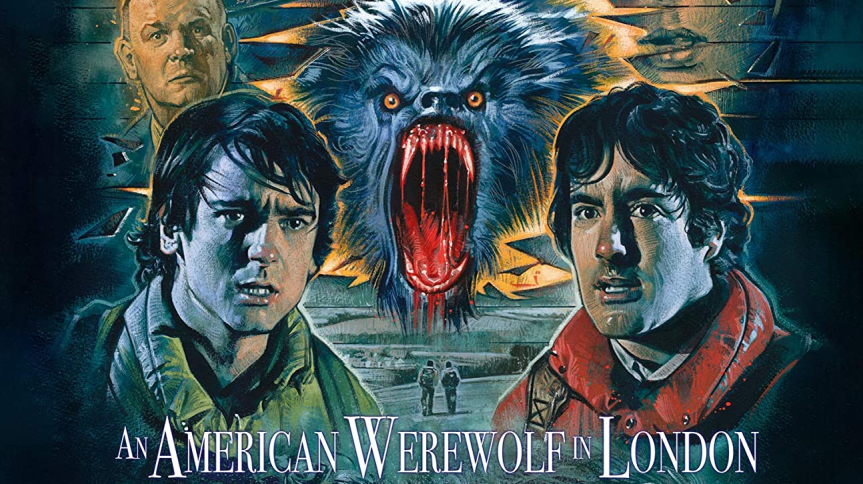 Directed by John Landis and starring David Naughton, this 1981 horror comedy won the Oscar for Best Makeup.
While on vacation in northern England, two American friends, David and Jack, are attacked by a werewolf during their walk. While Jack dies by being shattered; David survives; but seriously injured. Severely injured, David wakes up in a hospital in London a week later, and is deeply saddened by the news of his friend Jack's death.
He begins to have nightmares about running wild in the woods. One of the nurses, Alex, becomes close to David, and when he is discharged, they begin to live together in Alex's London flat.
David, who dreams of his dead friend Jack; He begins to receive warnings from his close friend that he will turn into a werewolf at the next full moon, that the souls of those killed by werewolves suffer by being trapped between two worlds, and that he must take his own life before all this happens. Ignoring all of Jack's warnings, thinking he's crazy, David finds himself in the middle of an unexpected situation when the night of the full moon arrives.
9. Young Frankenstein – Young Frankenstein (1974) – IMDB: 8.0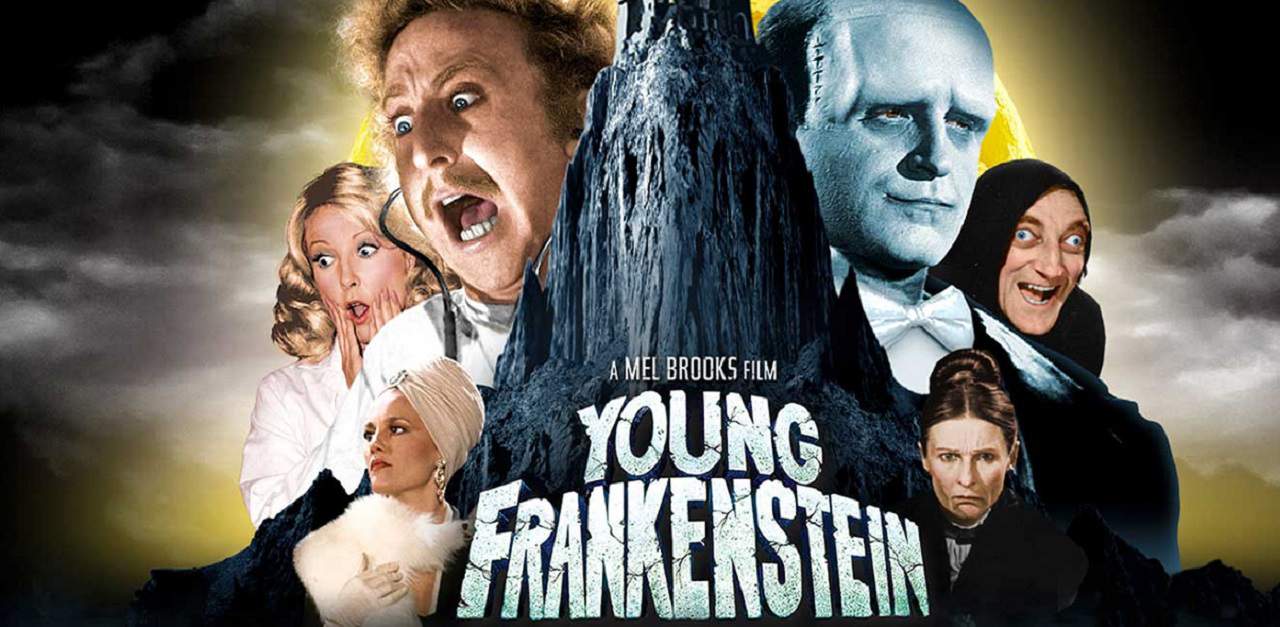 Young Frankenstein, one of the productions that started the horror comedy movies movement; It is a 1974 Mel Brooks film that received Oscar nominations for Best Screenplay and Best Sound.
Victor Frankenstein's grandson, Frederick Frankenstein, is a researcher and doctor who has spent his life living the legend of his grandfather, even changing his name for this reason, and rejecting any connection with his grandfather.
On his way to visit the family castle in Transylvania, Dr. Frederick; He unexpectedly discovers his grandfather's secret laboratory and his personal diaries of the resurrection of the dead. What she reads will inspire her to pick up where her grandfather left off, along with her faithful and hunchbacked maid Igor and her beautiful lab assistant Inga. The entire movie was shot in black and white to stay true to the concept of old creature movies.
Bonus: Zombieland (2009) – IMDB: 7.6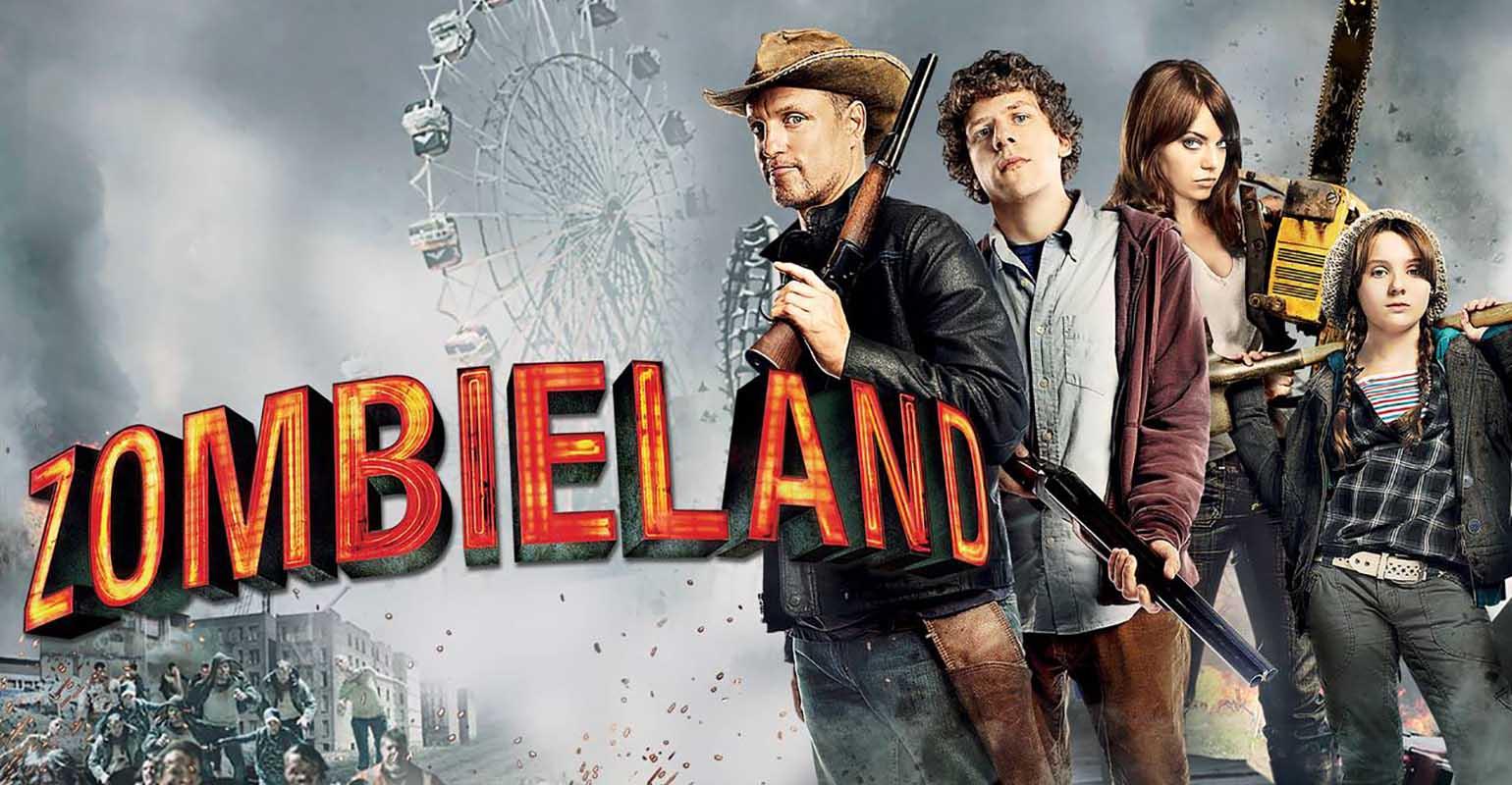 (Although it is not among the classics of horror comedy movies, we wanted to introduce Zombileland, which is an impressive and entertaining horror comedy, to our esteemed readers.
Columbus, one of the few survivors of the zombie apocalypse, when America was teeming with hordes of zombies; He goes to Ohio to check if his family is still alive. Determined to continue his dangerous journey in this geography surrounded by turmoil and destruction, Columbus will join forces with Tallahassee, a professional survival expert he meets on the way.
However, an unfortunate encounter with Wichita and her younger sister, Little Rock, takes an unexpected turn in Columbus and Tallahassee's plans. Convincing them that there is still one last place where survivors congregate and still "the old world," Wichita and Little Rock head to the Pacific Playland amusement park in Los Angeles. Could the rumors be true? Is it more difficult for the team to trust each other or to emerge victorious from the brutal battle against the zombies?
You may be interested in:
The 10 Best Post-Apocalyptic Movies to Watch Without Blinking with their Great Fiction and Screenplays