As we all know, weekends are one of the rare times when we can find time to rest and enjoy life. Weekends are also a good time to enjoy good movies. A good movie makes your weekend better, whether it's on digital platforms or on your Blu-Ray player. If you are searching for movie suggestions to watch on the weekend, you are at the right place. We share with you a list of 11 films that we have carefully selected. Depending on your mood and of course your choice, you can add color to your weekend with any of these movies. Here are the movie suggestions that you can sit in your corner and watch at the weekend…
1. Southbound – Southbound (2015) – IMDB: 5.9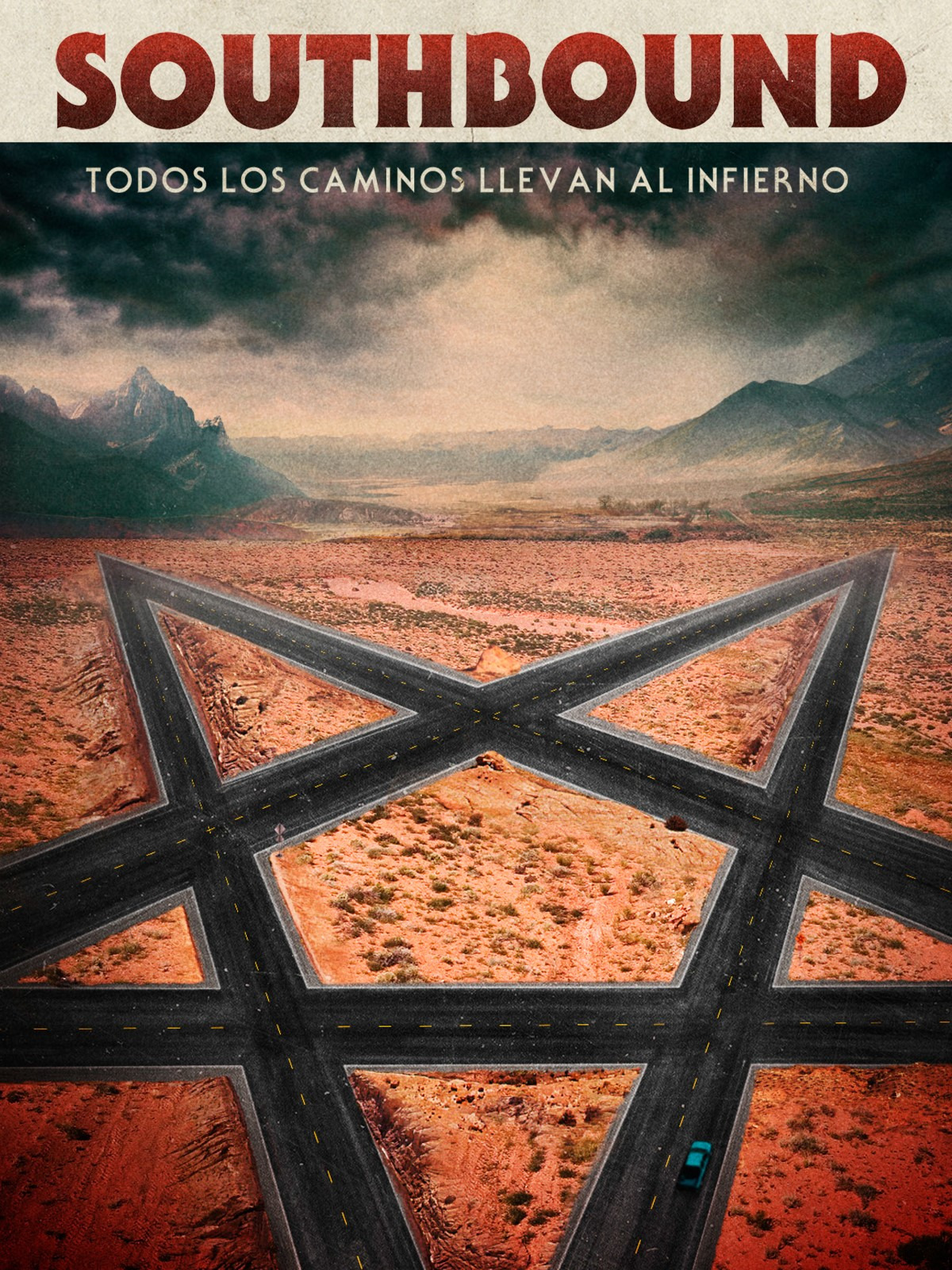 We start our list of movie recommendations with Towards the South. An unusually powerful example of the horror anthology genre, Southbound is a film with five spooky stories set in and around a dusty highway to nowhere. The movie avoids clichés, unlike mainstream examples of this genre.
Directed by Roxanne Benjamin, David Bruckner, Patrick Horvath and the collective Radio Silence, Southbound premiered on the opening night of the Film Society of Lincoln Center's Scary Movies series.
The film, whose stories are intertwined with the interpretation of a radio DJ voiced by a devoted veteran of horror films, Larry Fessenden, has an interesting plot. Southbound begins when two bloodied men who have had a long and dangerous night take shelter in a roadside diner for a night. After these two have prepared themselves, they try to move forward on the road, but find themselves in the same place over and over again, as if trapped in hell. However, things get worse when they are attacked by some scary creatures.
2. Visitors – The Strangers (2008) – IMDB: 6.1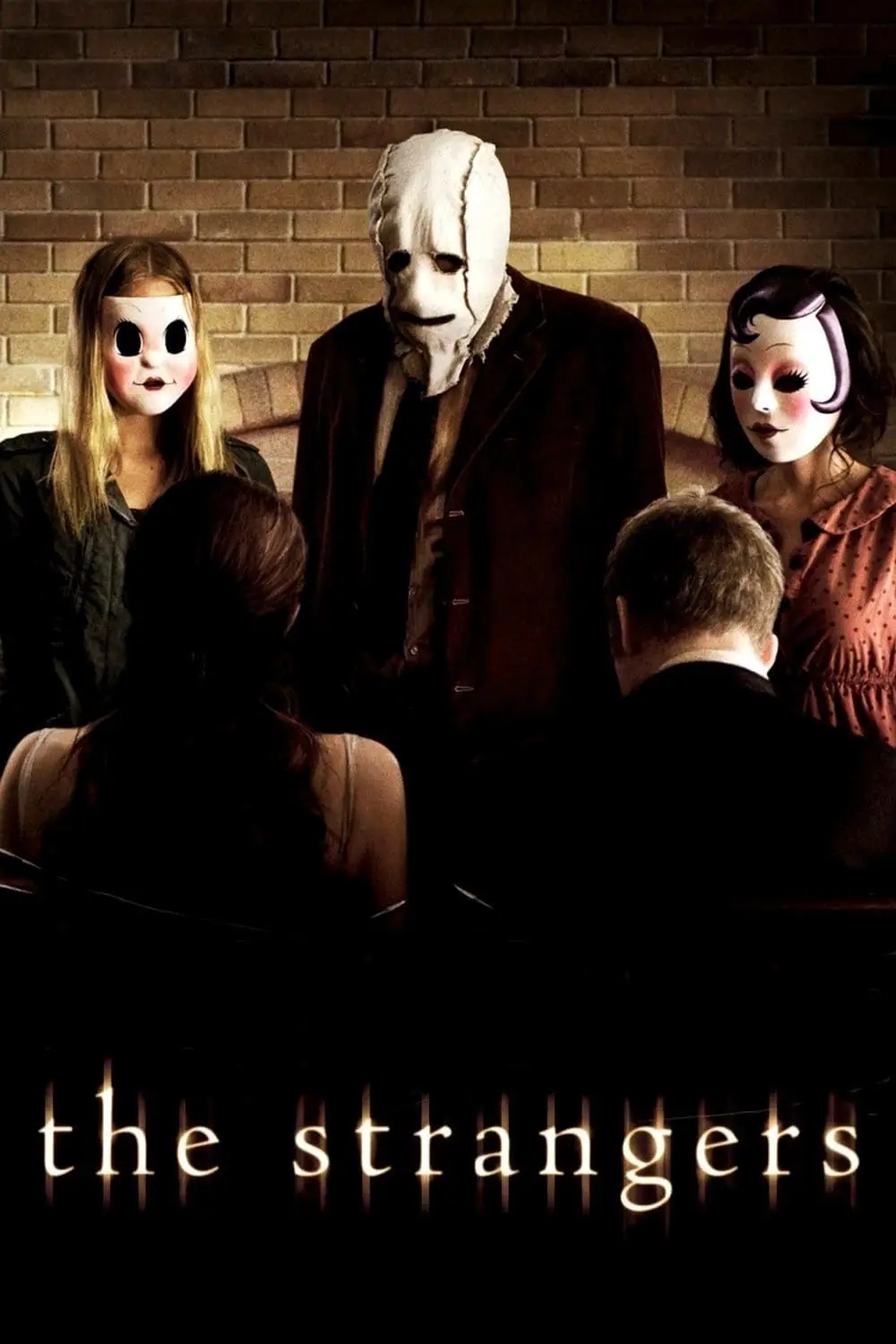 Kristen and James have just returned from a friend's wedding party and need some rest. They go to their secluded holiday home to spend a few romantic days together. Shortly after their arrival, the doorbell rings and they realize that their house is surrounded by three masked people who have sneaked into the forest. They try to call for help, but their phone lines are cut and their cell phones suddenly disappear.
Kristen and James must fight hard to survive in the face of the chilling violence that will extend into their home. With this film, first-time director Bryan Bertino provides a new example of the Slasher genre pioneered by Texas Chainsaw Massacre.
3. Go away! – Due Date (2010) – IMDB: 6.5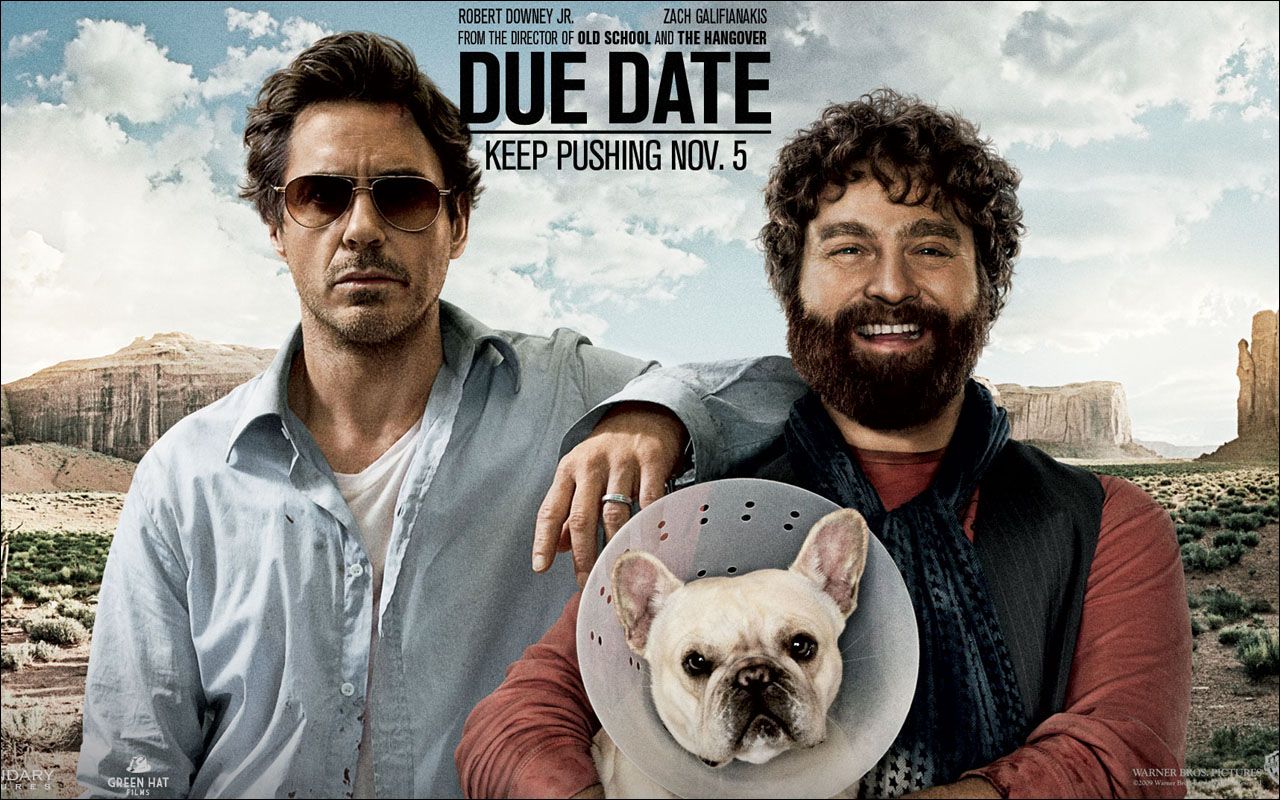 "Due Date" is more or less a reinterpretation of the famous comedy movie "Planes, Trains and Automobiles". Veteran actors Robert Downey Jr. and Zack Galifianakis, the director of the movie; again Robert Downey Jr. and Todd Phillips, who also directed the blockbuster hit The Hangover, starring Zack Galifianakis.
Peter Highman (Robert Downey Jr.) must travel to Los Angeles in five days to celebrate the birth of his first child. She too is about to fly home from Atlanta when her luggage and wallet are sent to Los Angeles without her. However, as a result of some events that developed out of the blue, he was put on the "no-fly" list. Desperate, Peter is forced to accept the offer of Ethan Tremblay (Zach Galifianakis), who helped get him on the no-fly list, to take a long-distance cruise with him. Peter is about to embark on the most terrifying and painful journey of his life.
Throughout the film, the two men's diametrically opposed personalities clash, and it's discovered that Ethan has an ulterior motive for his travels.
4. The Letter Room (2020) – IMDB: 6.8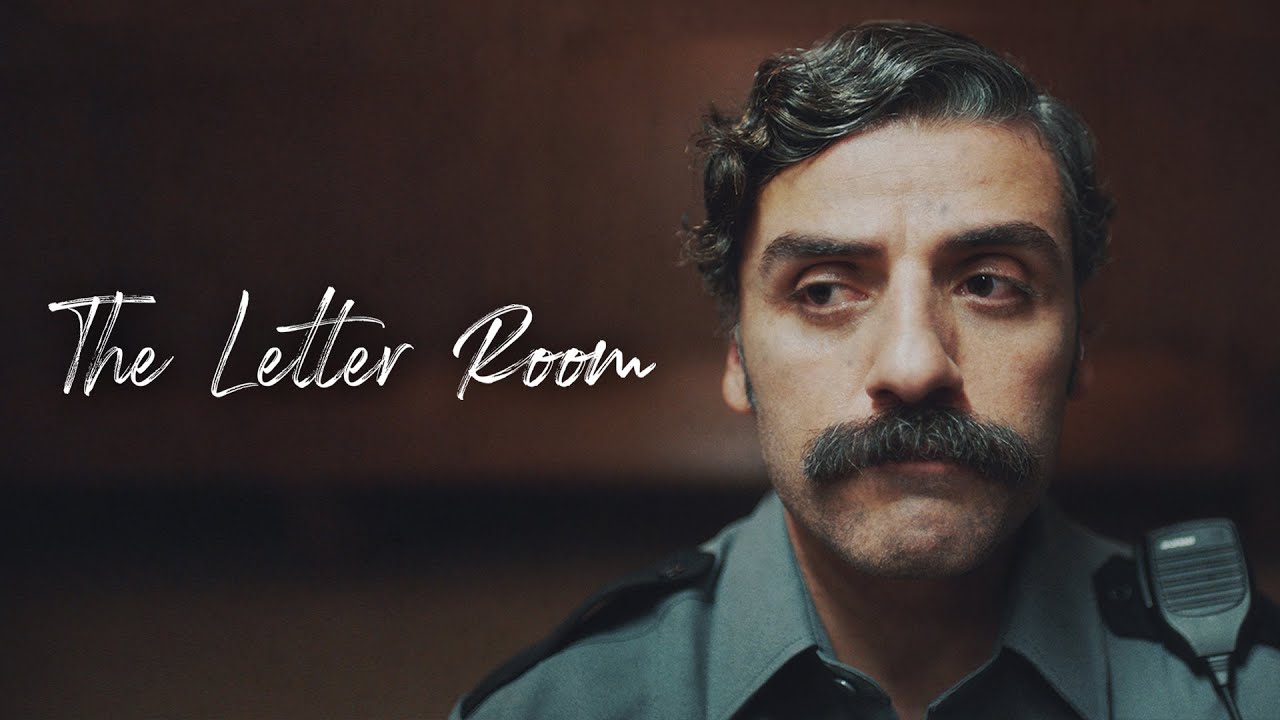 Elvira Lind's comedy-drama short film The Letter Room is a film that stands out with its acting and editing. The movie was screened at the HollyShorts Film Festival. It was also nominated for Best Picture at the Tribeca Film Festival and Palm Springs International ShortFest, and won this award at the Elba Film Festival.
Oscar Isaac, who has played in many movies from Ex Machina to Inside Llewyn Davis and Star Wars, plays a very interesting character in the movie. Newly promoted to Director of Communications, which is just a fancy title for someone who has to scan all the letters that come to the prison in real time, Richard is a lonely person. Responsible for maintaining prison security against potential threats, dangerous ingredients or contraband, Richard has a fairly monotonous work life.
The only thing that keeps Richard going and in many ways makes him feel more and less alone is the fact that he can read the letters he needs to scan. In one of these letters, he will come across a very interesting story and two different lives.
5. Bodied (2017) – IMDB: 7.0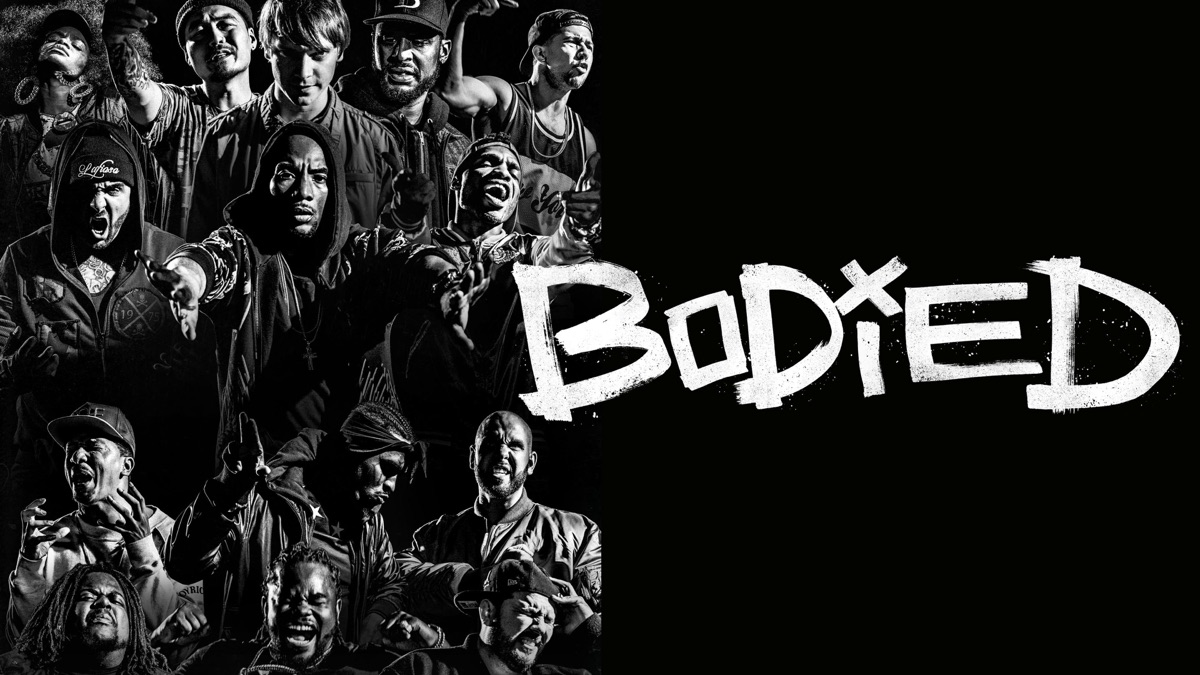 Bodied is a 2017 comedy-drama film directed by Joseph Kahn. Written by Alex Larsen, the film is produced by famous rapper Eminem, Eminem's manager Paul Rosenberg and Adi Shankar. The film premiered at the 2017 Toronto International Film Festival. Part rap musical and part social satire, "Bodied" is one of the most original films of the year. For this reason, we wanted to include this production in our list of movie suggestions.
Bodied tells the story of a young and progressive student who embarks on a quest within the battle rap world for his thesis homework. Adam Merkin is an academically brilliant student. The life of Adam, who leads a very normal life, takes a completely different turn when he engages in research on the subject of his thesis. When his search reveals his talents, Adam finds himself in an important position in the battle rap universe, and this will affect his relationships with his family, close circle and academic life.
6. Shiva Baby – Shiva Baby (2020) – IMDB: 7.1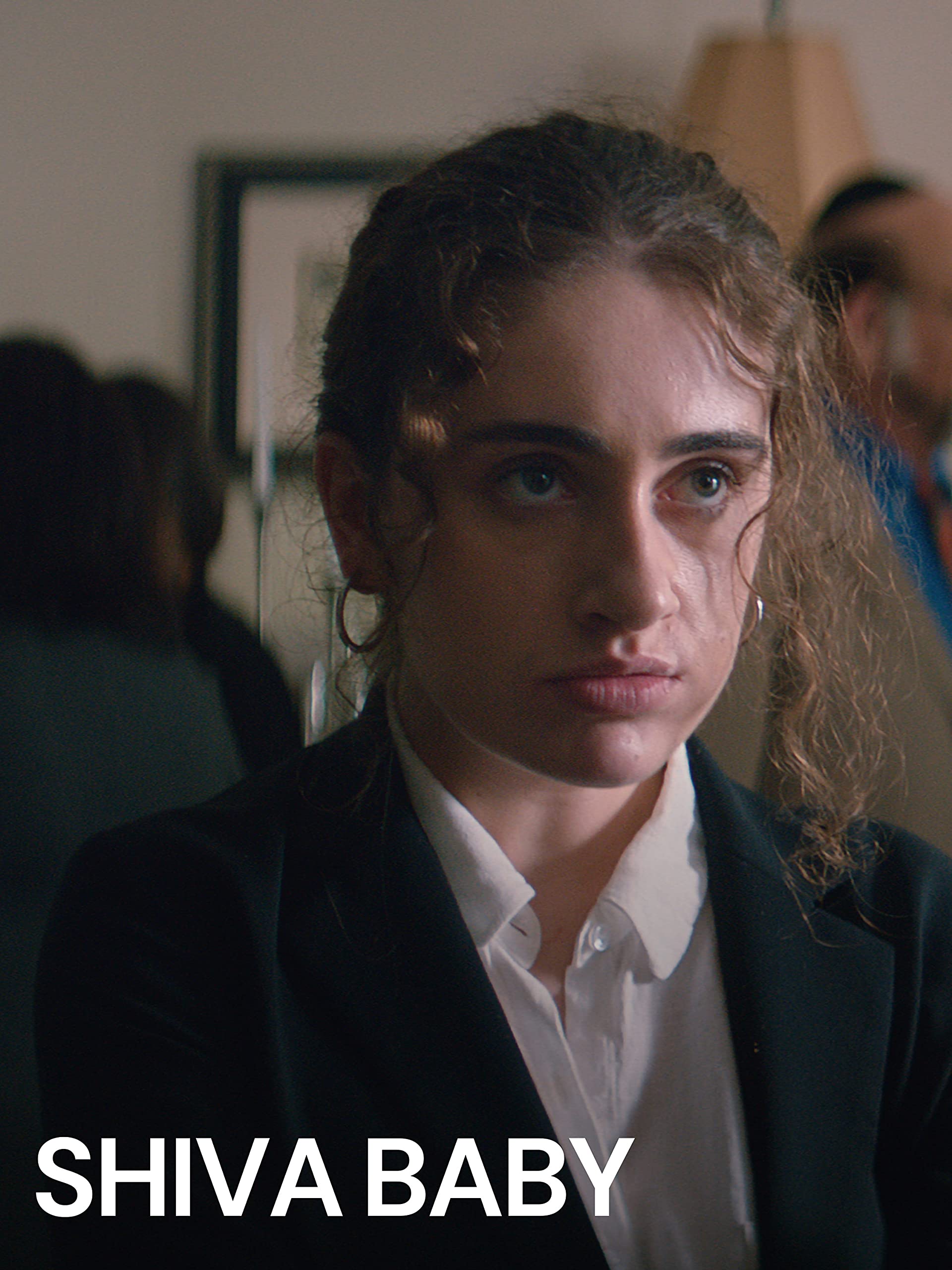 Shiva Baby tells the story of Danielle (Rachel Sennott), a senior college student, in her life. Danielle is a self-supporting student who is intimacy with an older person in exchange for money.
Danielle finds herself in an environment where she feels increasingly trapped as she attends "shiva," a ritual of mourning in Judaism. Surrounded by disliked relatives and a former relationship, Danielle's anxiety disorders increase. Everyone who joins Shiva is concerned with Danielle's career, her sudden weight loss, and most importantly, her love life. Then something happens that will turn everything upside down. Max, whom Danielle has established in return for financial support, comes to Shiva with his extremely beautiful wife and baby.
Danielle has no knowledge of Max's marriage or baby, and this sudden blow will change a lot in her relationship with Max and her family.
7. No One – Nobody (2021) – IMDB: 7.4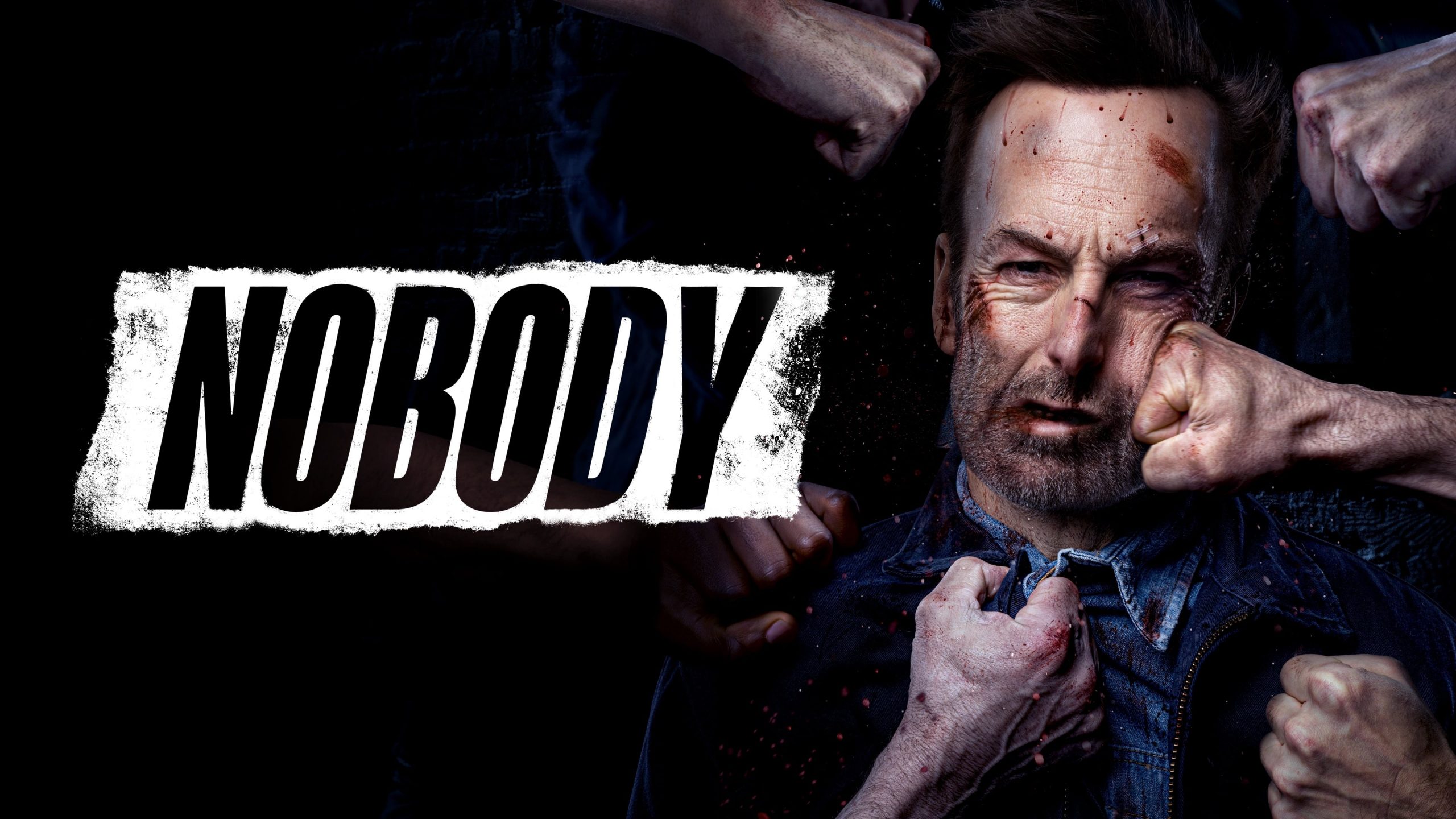 We continue our list of movie recommendations with a great movie. The leading role in the movie is Bob Odenkirk, the Emmy-winning actor we know from the movies Better Call Saul, The Post, Nebraska. Odenkirk plays Hutch Mansell, who is cast into doubt about the seriousness of being a father and a husband.
When two burglars break into his suburban home one night, Hutch hopes to passively prevent any form of violence that might be directed against his family, so he refuses to physically defend himself or his family. Hutch, who will take on the seriousness of life after this incident, will gear up in every minute that passes after a breaking moment.
As a result of all these events, Hutch's young son Blake (Gage Munroe, whom we know from the movie The Shack) is disappointed with his father, and Hutch's wife Becca (Connie Nielsen, whom we know from the movie Wonder Women) is getting more and more distant from Hutch. After the event, the glass for Hutch started to fill and slowly overflow, Hutch's instincts that had been dormant for a long time and his hidden secrets from everyone began to emerge, and Hutch will embark on a long and action-packed road.
8. Side Window – Sidewalls (2011) – IMDB: 7.5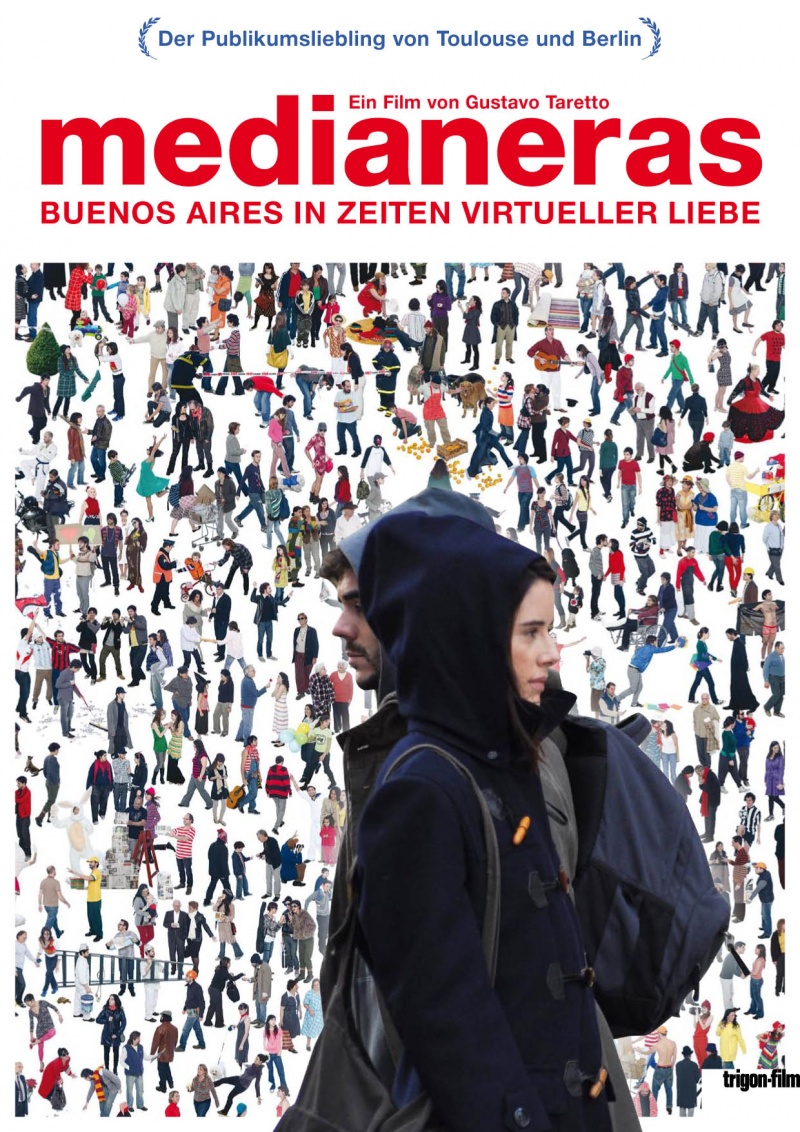 Let's continue our list of movie recommendations with Sidewalls. Sidewalls, the feature debut of Argentine director Gustavo Taretto; It is a film that contains partly dramatic and partly humorous elements. The film is about two strangers living in small apartments facing each other on a long street in bustling Buenos Aires, which is experiencing periods of modern urban alienation. These two strangers – agoraphobic web designer Martín and desperate architect Mariana – find themselves trapped in a tiny social circle in this city of millions. Worse still, despite living on the same street, swimming in the same pool, and walking down the same street, these two long-time loners have never met. But somehow, the high and impenetrable wall that keeps them apart may be what can bring them together.
9. Today Was Actually Yesterday – Groundhog Day (1993) – IMDB: 8.1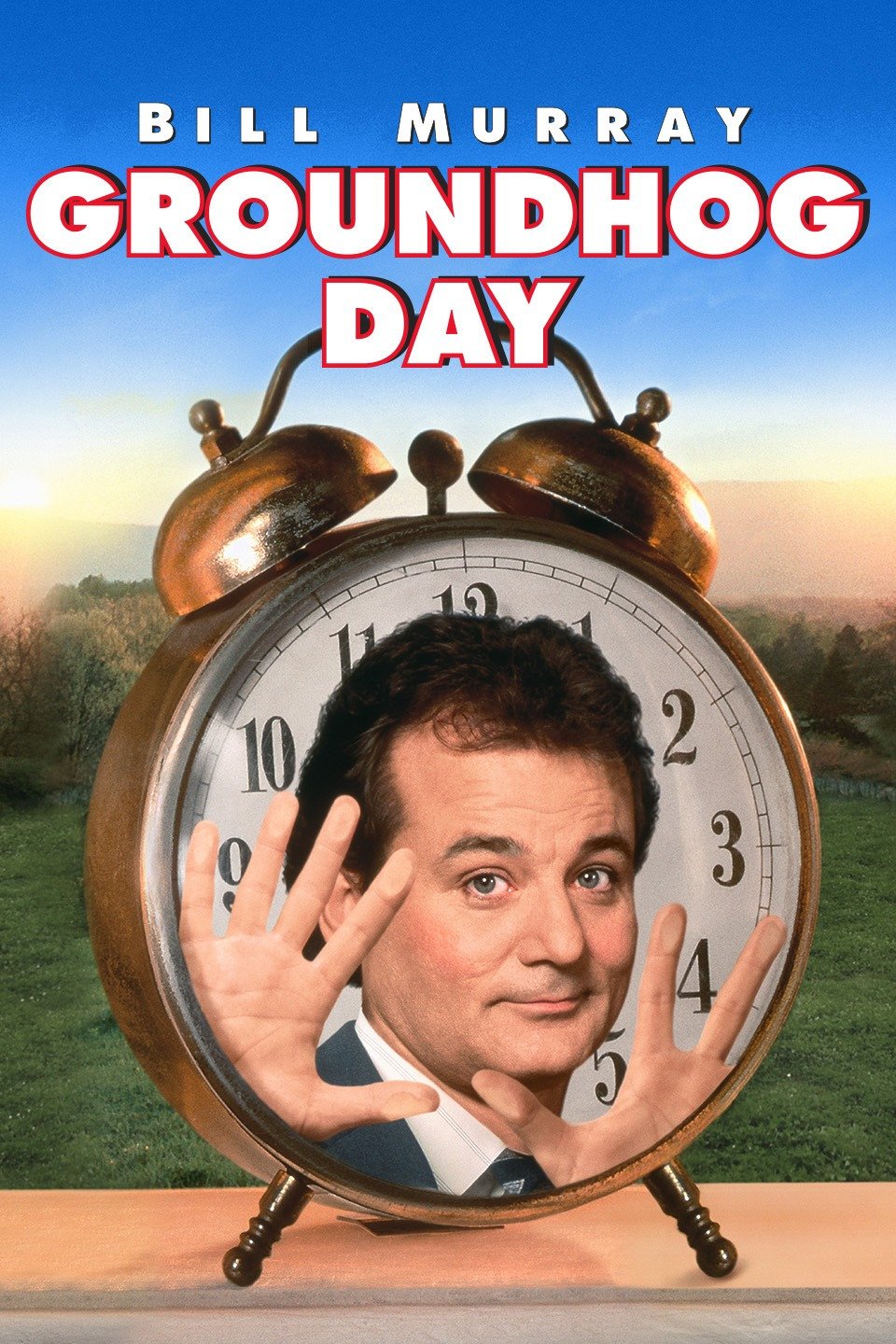 A benign comedy starring veteran actor Bill Murray in one of his most iconic roles, Groundhog Day has a simple yet compelling story. This film, which is one of the works in which the director of the film Harold Ramis achieved success, received great acclaim in its own period in terms of fiction. Phil Connors, a narcissistic TV weatherman, is assigned to run the annual Groundhog festivities in the small country town of Punxsutawney. He is dragged into great despair because he was sent to such a mission while he had dreams of promotion. The only outstanding positive aspect of this trip for him is his attractive and good-natured maker. But the real nightmare begins when Phil relives the same day (Groundhog Day). Unable to leave the city due to a severe snowstorm and doomed to an endless cycle, Phil begins to struggle to find a way to escape this hopeless situation.
10. Everything Everywhere All at Once (2022) – IMDB: 8.2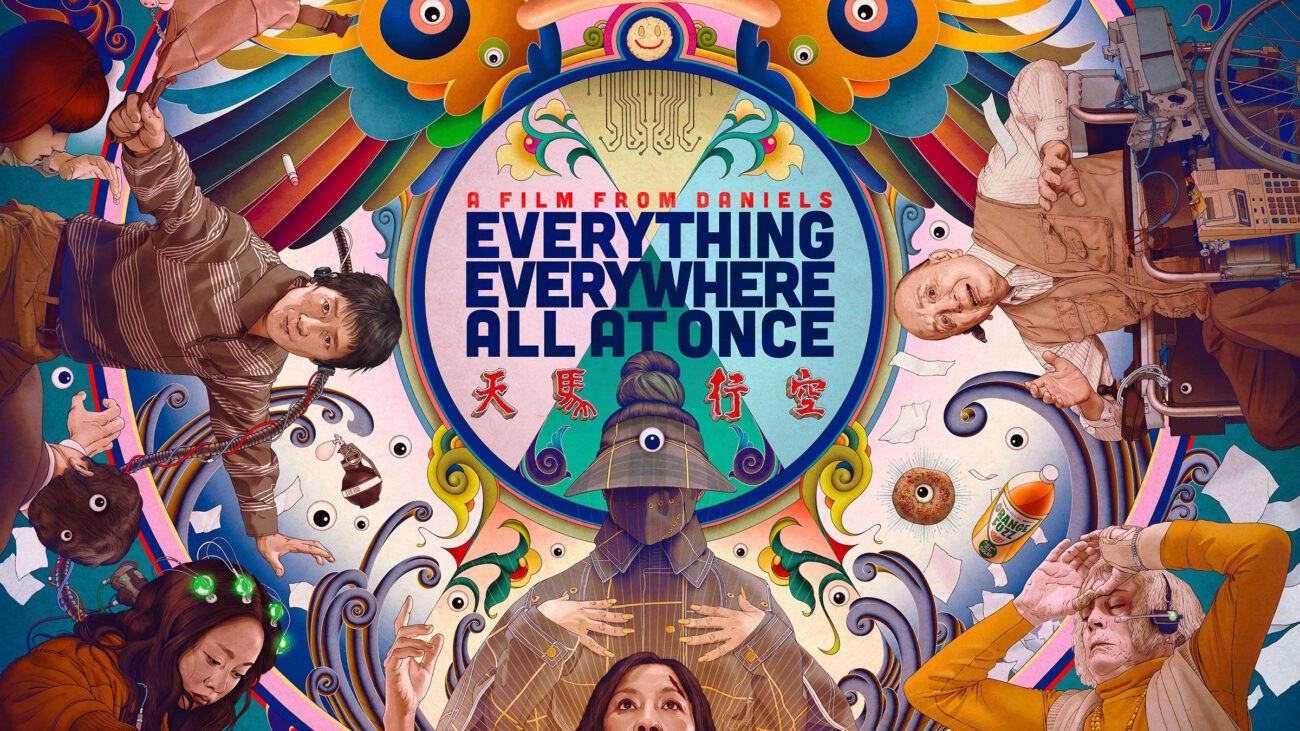 To give an idea about this movie, which appeals to many genres (action, sci-fi, drama, comedy, thriller) at the same time, it can be said that a mother and daughter trying to love each other are both funny and emotional at the same time. Also, parallel universes serve as a very important cornerstone in this movie, in this context, Everything Everywhere All at Once can also be called a science fiction movie.
Evelyn (Michelle Yeoh) is a woman trapped in her little world where she runs a laundromat with a hapless husband (Ke Huy Quan) and wants her daughter Joy (Stephanie Hsu) to give her life a new direction. Also, the fact that they're being overseen by the revenue administration and there's a threat of foreclosure for their families will only make matters worse. But things get weird for her and her family when she makes a mind-blowing discovery that she has to save the universe from imminent destruction.
11. Whiplash (2014) – IMDB: 8.5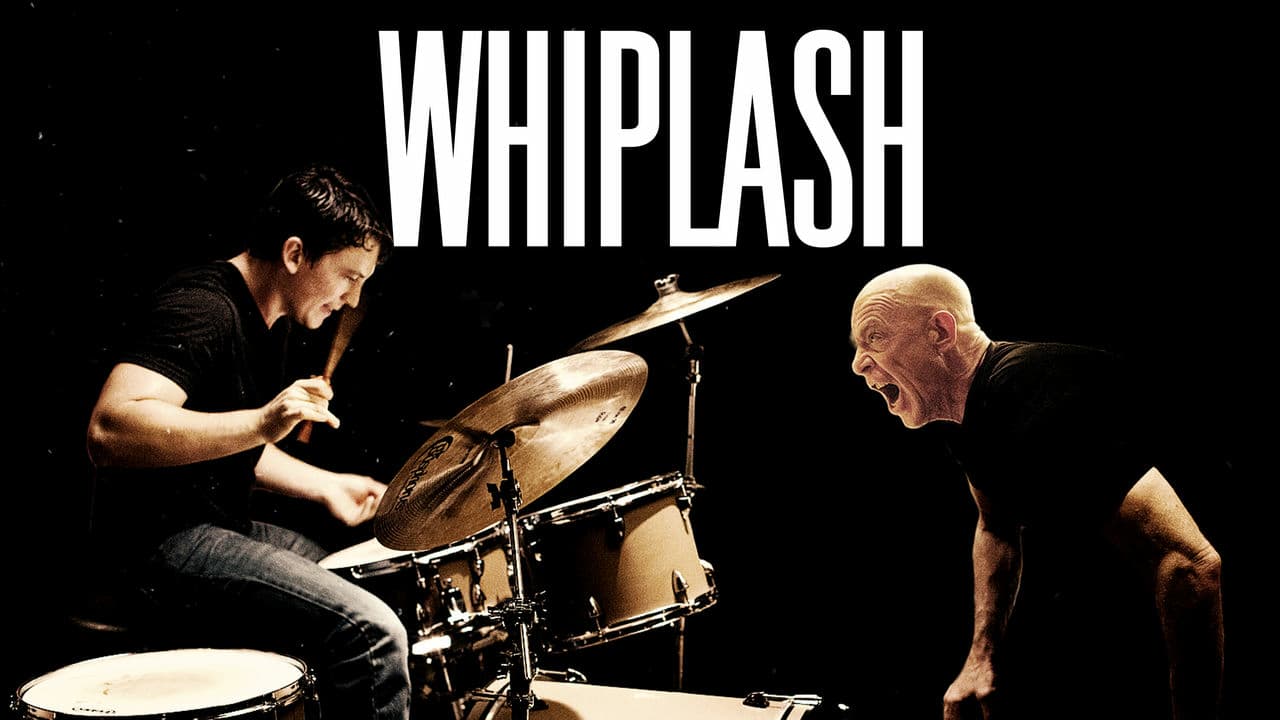 We've come to the end of this week's movie recommendations list! Devoting an entire life to the arts or sports is the theme of many dramatic motion pictures, but few express their passions with such intensity as Whiplash. Writer-director Damien Chazelle was a 2014 Sundance Film Festival favourite, following his black-and-white debut feature Guy and Madeline on a Park Bench, with Whiplah, and won consecutive Grand Jury Prize and Dramatic Audience Awards.
Andrew Neiman (Miles Teller) is an ambitious young drummer seeking to rise to the top of an elite music conservatory. Terence Fletcher (JK Simmons), a music teacher known for his sometimes violent teaching methods, discovers Andrew, transfers him to the conservatory's most elite jazz ensemble, and changes this young man's life forever. But Andrew, who has always been obsessed with achieving perfection, is pushed to the brink of insanity with the support of Terence Fletcher's mind-blowing methods.
Chazelle's captivating musical drama chronicles and makes you think about an instructor's obsession with creating artistic genius from his students, whether through mobbing or even physical violence.
You may be interested in:
23 Best Spy Movies That You Should Definitely Watch Where The Excitement Doesn't Die For A Moment
Action, Crime, Drama! 23 Films That Successfully Reflect Prison Life