Aegean is one of the most important holiday regions of our country. A corner of paradise with its natural and historical beauties! As a matter of fact, this beautiful holiday region welcomes a large number of people during the summer months. Millions of local and foreign tourists are rushing to the Aegean to enjoy the beautiful weather and the sea. In this case, many people who want to get away from the crowds of metropolises for a while have to take a vacation in an even more crowded place! However, the Aegean isn't just about holiday destinations that host large crowds! In addition to the sea, sand and sun, there are many regions in the Aegean that those who seek peace and quiet can prefer! Here are 7 Aegean towns that those who want to spend a peaceful holiday away from the crowds can easily choose…
1. Sigacik – Izmir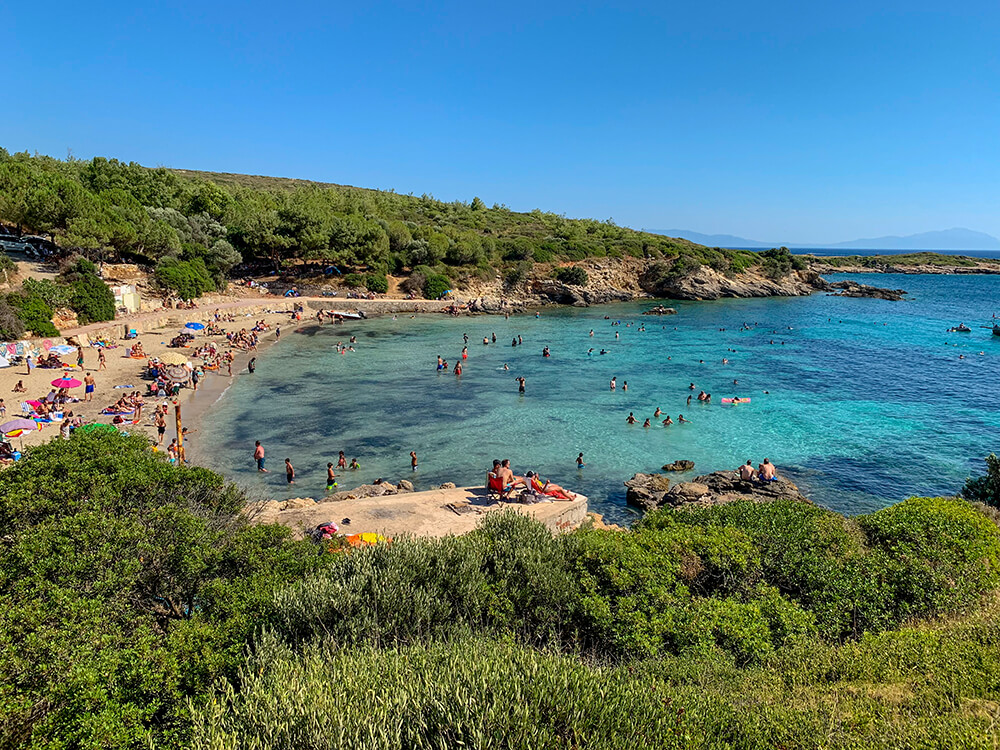 Sığacık in the Seferihisar district of İzmir was a fishing village until 2009! However, Seferihisar's taking the title of "calm city" in 2009 caused Sığacık to become a holiday resort in time. However, although Sığacık has recently become famous as a holiday destination, it has not lost anything from its peaceful structure, calmness and of course its natural beauties. Sığacık is approximately 5 kilometers from the center of Seferihisar. On the other hand, this beautiful Aegean town is built on a small peninsula! For this reason, it hosts extremely valuable beaches. In addition, it has an important cultural heritage with its architectural structure unique to Aegean towns, the Ottoman castle from the 1500s and the ancient city of Teos, which dates back to the 1000s BC.
2. Kucukkuyu – Canakkale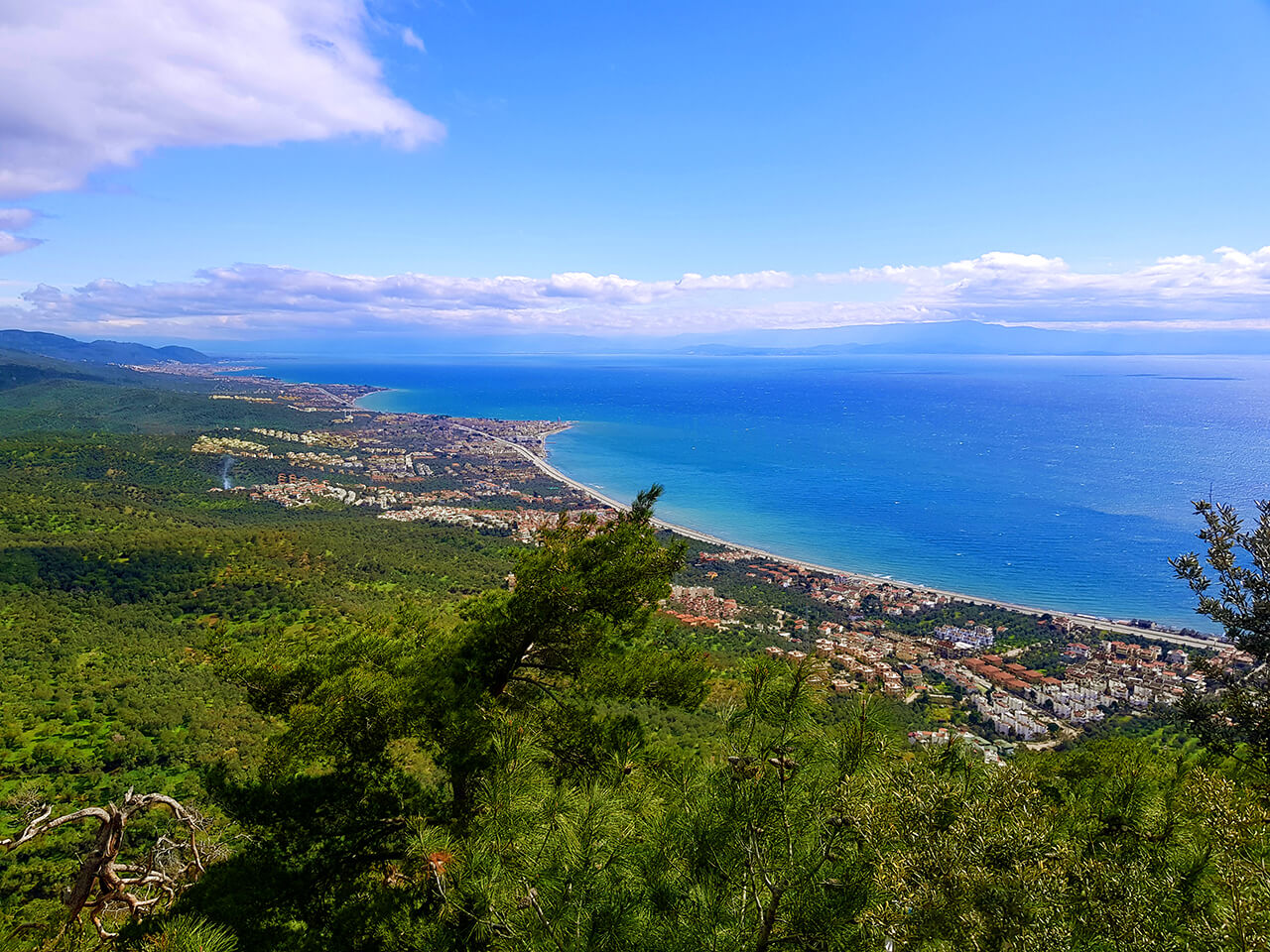 This beautiful town of Ayvacık, Çanakkale's district, is also known as "the place where the Aegean begins". Therefore, what is in the Aegean, there is also in Küçükkuyu! A deep blue sea, thousands of years old ancient cities, a magnificent nature… Also peace and quiet! Küçükkuyu is a town that is very close to the most important touristic areas of the Aegean, as well as being home to many natural and cultural heritages. This small Aegean town is only 20 kilometers away from the ancient city of Assos…
3. Almond – Izmir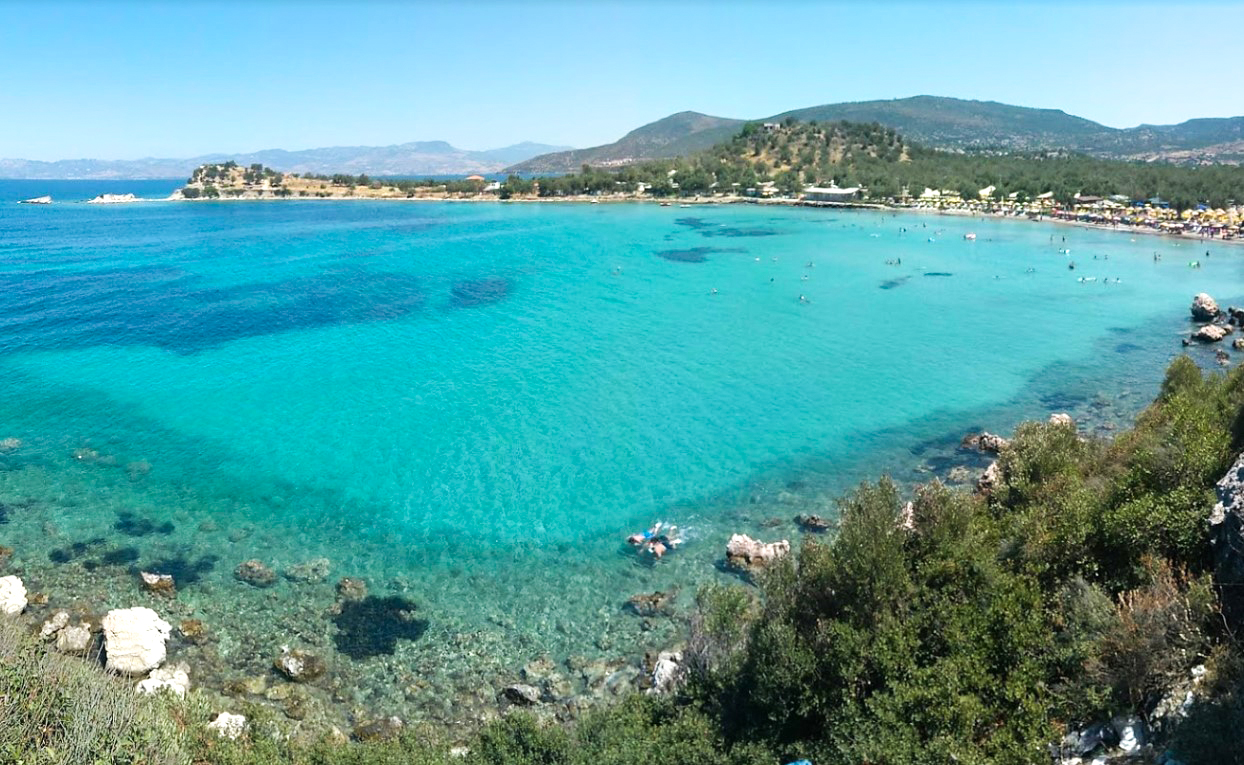 Dikili district, one of the most important holiday resorts of Izmir, is home to a town famous for its magnificent bays and untouched beaches! This charming Aegean town called Bademli is an incredible place where the unique sea meets lush olive trees! Moreover, this natural wonder town is only 2 hours away from Izmir city center. On the other hand, like many Aegean towns, Bademli is home to many historical and cultural heritages. Bademli is a must-visit place for those who want to spend a peaceful holiday away from the crowds…
4. Söğüt – Muğla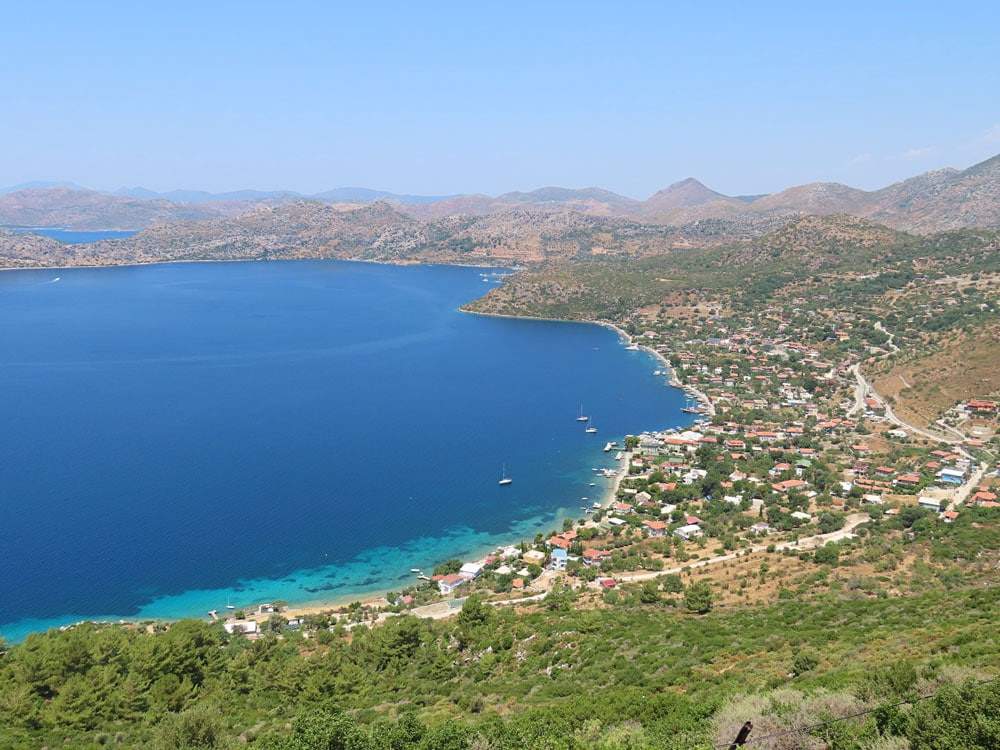 Söğüt is a town in the Marmaris district of Muğla, which is one of the most crowded tourism regions in our country. However, it is a hidden paradise away from the crowds of both Muğla and Marmaris! There are many things that will allow you to have a wonderful holiday in this hidden paradise! A clean sea, wonderful beaches, ancient cities, delicious seafood and of course calmness are just some of them.
5. Guzelcamli – Aydin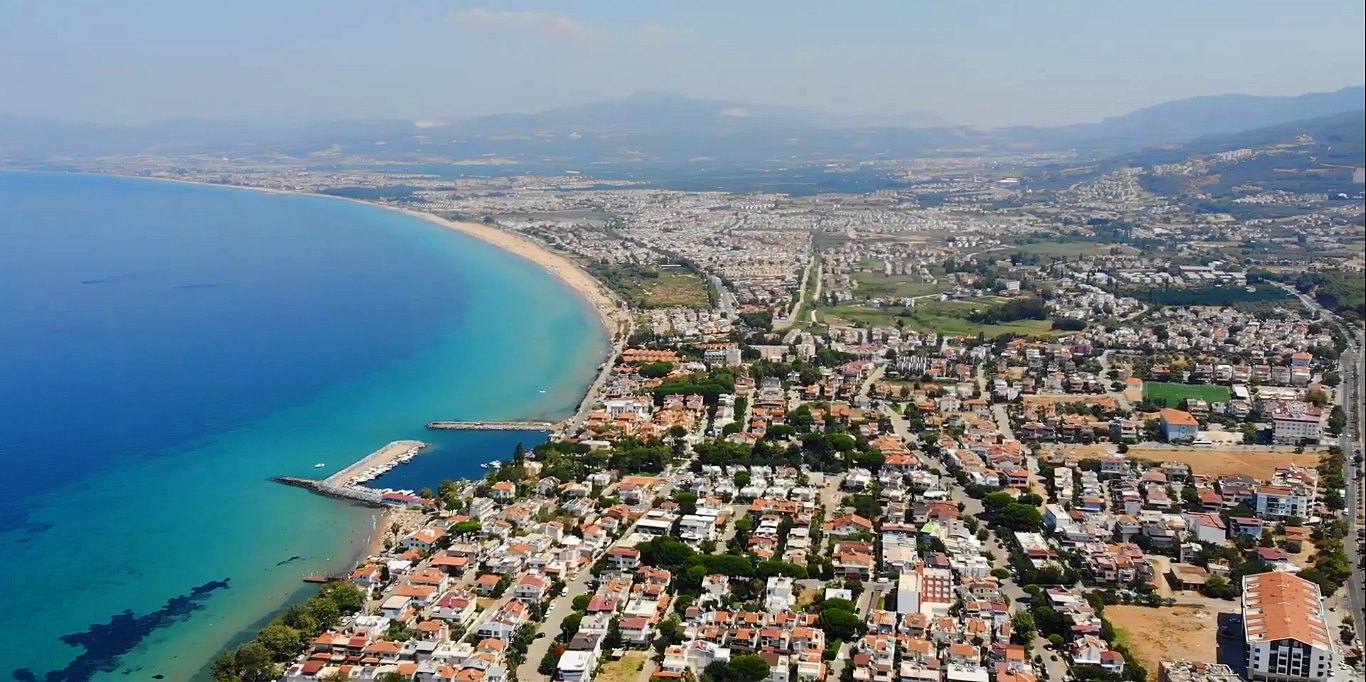 One of the most important holiday resorts in the Aegean region is Aydın's Kuşadası district. However, Kuşadası is a region visited by many local and foreign tourists during the summer months. However, the town of Güzelçamlı in Kuşadası is an ideal place for those who want to spend a peaceful holiday away from this tourist crowd! Güzelçamlı, which has an extremely well-preserved nature, also has beautiful beaches and a clean sea. However, there are other things that make Güzelçamlı an important holiday destination. Because the charming Aegean town is an ideal area for many water sports such as sailing, windsurfing, diving and canoeing. In addition, many activities are held in Güzelçamlı, from nature walks to bird watching. Finally, let's say that Güzelçamlı has a deep-rooted history dating back to 700 BC.
6. Thuja – Muğla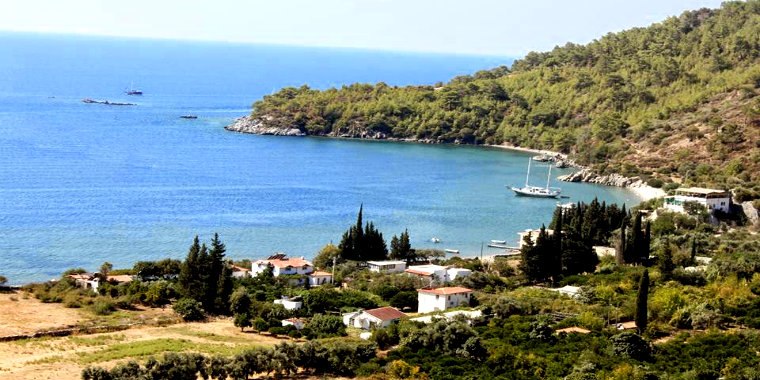 Majestic forests, a crystal clear sea, untouched coves and peace. If these are your expectations from a holiday region, Mazı town of Bodrum can more than meet all of these. All you have to do for this is to go 50 kilometers away from Bodrum town center and embark on a journey towards peace and quiet. Moreover, in this town where you will feel the beauty of the Aegean until the end, you will also have the opportunity to see valuable historical artifacts closely…
7. Gulluk – Mugla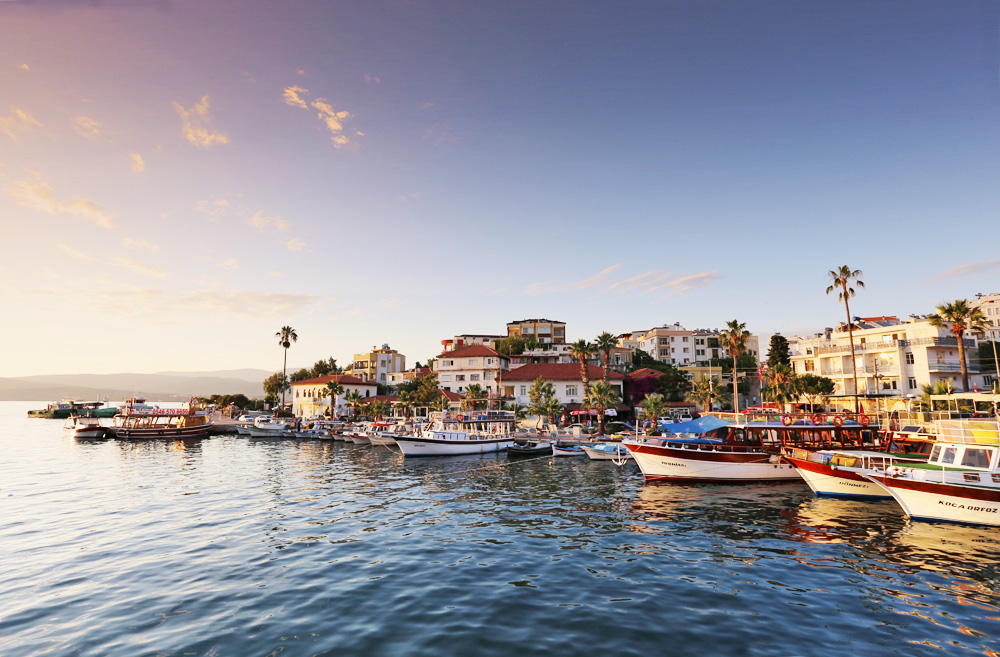 Güllük is one of the most ideal destinations for those who do not want to get away from the bustling structure of Bodrum but still want to spend a quiet holiday. Located very close to Milas district, the Aegean town stands out with its gulf. In addition, a thousand-year-old legend about the friendship of a human and a dolphin took place here! All these features make Güllük a peaceful and unique Aegean town with many possibilities…
Source: one