Arguably the most influential heavy metal band since Black Sabbath, Metallica has had an everlasting impact on metal music. Many of the new metal bands are inspired by this legendary quartet. Although Metallica is the most well-known heavy metal band of the 80's and 90's, there are other bands that come to mind when heavy metal is mentioned and are just as legendary. Are you a true Metallica fan? Then you are in the right place. Let's take a look at the heavy metal bands we recommend to Metallica fans.
1. Black Sabbath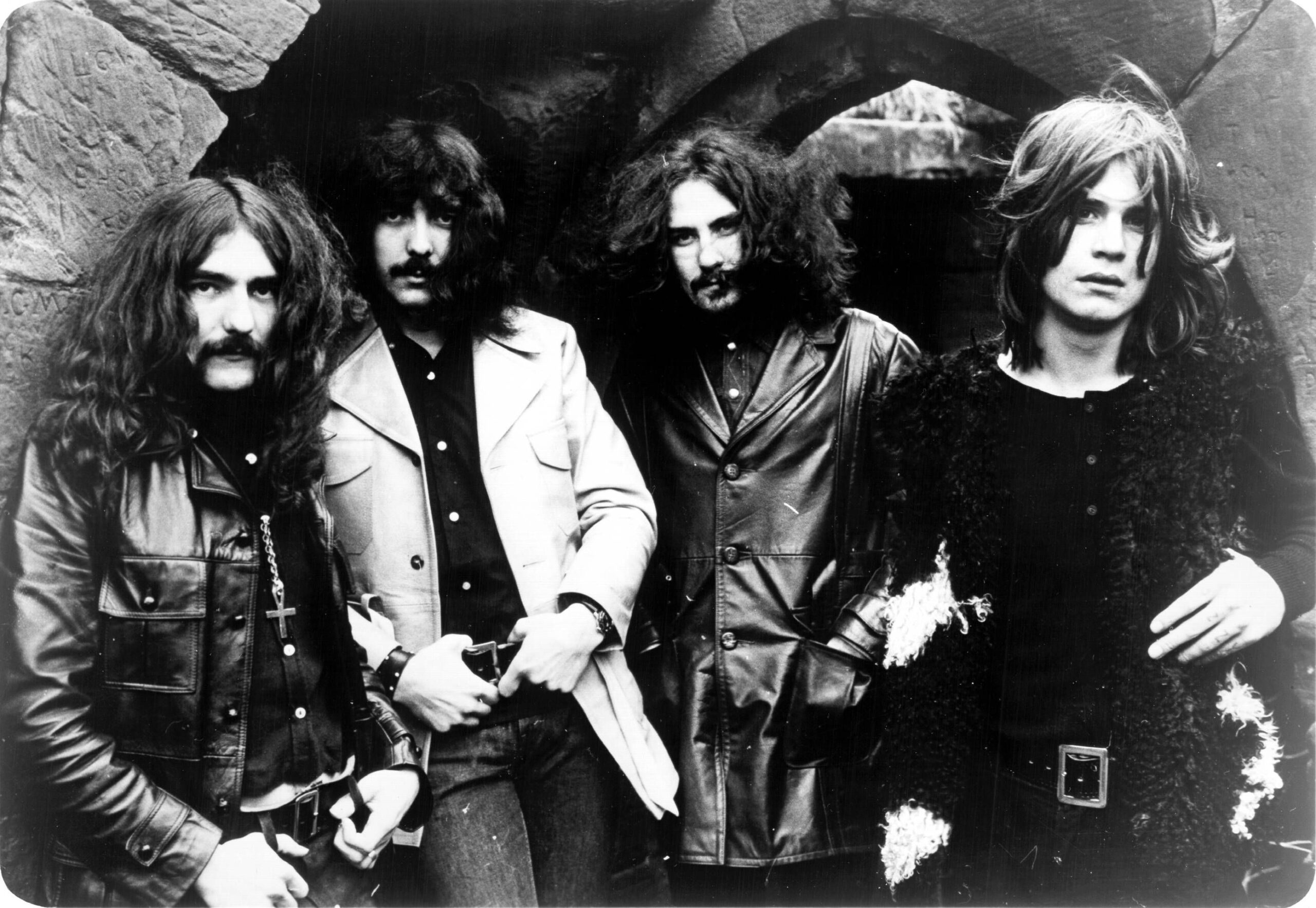 Black Sabbath was an English rock band formed in Birmingham in 1968 by guitarist and songwriter Tony Iommi, drummer Bill Ward, bassist and songwriter Geezer Butler, and singer Ozzy Osbourne. Black Sabbath is often referred to as the pioneers of heavy metal music. Founded in 1968 as Polka Tulk Blues Band, a blues rock band, they changed their band name to "World" after the lineup change. They named themselves Black Sabbath after the 1969 movie Black Sabbath starring Boris Karloff.
The band made their debut as Black Sabbath on 30 August 1969 in Workington. Although the group received negative reviews after their debut album, the album was a commercial success and peaked at #8 on the UK Albums Chart. Years later, they gave their last concert in their hometown of Birmingham on February 4, 2017, a year after embarking on a farewell tour and then broke up. They were listed by MTV as the "Greatest Metal Band" of all time and placed second on VH1's "100 Greatest Artists" list. They were ranked 85th in Rolling Stone magazine's "100 Greatest Artists of All Time". They have sold over 70 million records worldwide. They also won two Grammy Awards for Best Metal Performance, and in 2019 the band was awarded a Grammy Lifetime Achievement Award.
2. Megadeth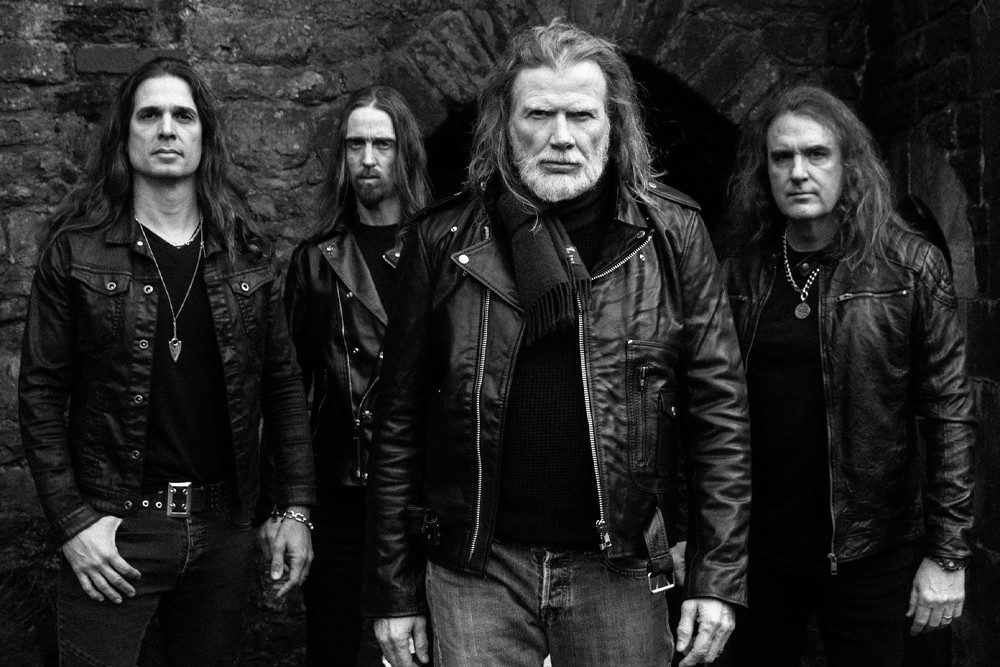 Megadeth was formed by guitarist Dave Mustaine and bassist David Ellefson in 1983, shortly after Mustaine left Metallica. Pioneer of the American thrash metal scene, the band is considered one of the four greats of this music genre, with Anthrax, Metallica and Slayer responsible for the development and popularization of thrash metal. The band, whose lyrics feature death, war, politics and religion, released their first album in 1985. The commercial success of the album caught the attention of major labels, which led to Megadeth signing with Capitol Records. Although Trash had great success in metal, frequent disagreements among its members and substance abuse problems caused Megadeth to be negatively known during this period.
3. Panthera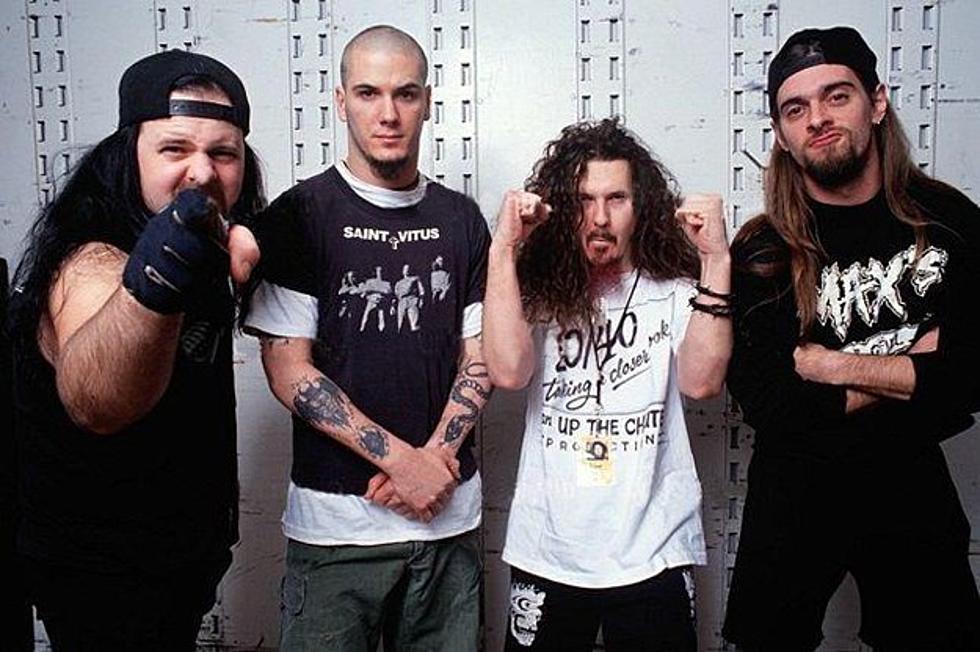 Pantera was formed in 1981 with drummer Abbott brothers, Vinnie Paul, guitarist Dimebag Darrell and lead vocalist Terry Glaze. Bassist Rex Brown joined the band the following year and replaced Tommy D. Bradford. Starting out as a glam metal band, Pantera independently released four albums in the 1980s. Seeking a new, heavier sound, Pantera replaced Glaze with Phil Anselmo in late 1986 and released Power Metal in 1988. Later, disagreements began to arise among the group members. Anselmo became addicted to heroin in 1995 and nearly died of an overdose in 1996. The ongoing tension continued for another seven years, during which time only one studio album, Reinventing the Steel, was recorded. Pantera, who took a break from music in 2001, broke up in 2003 due to communication problems between the band members. On December 8, 2004, Darrell was shot dead on stage by a mentally unstable fan during a Damageplan concert in Ohio. Vinnie Paul died of heart failure in 2018.
4. Iron Maiden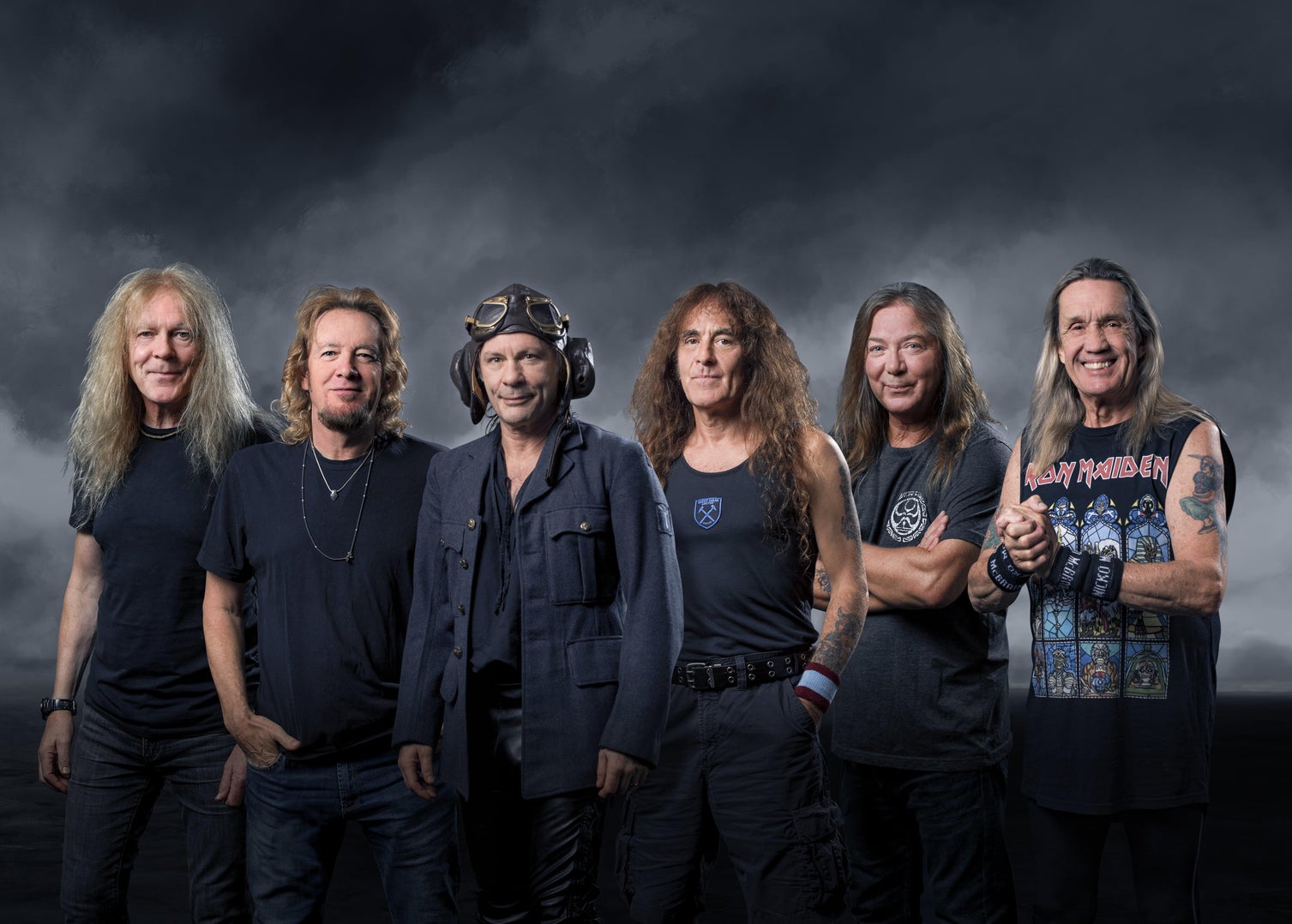 The band is a British heavy metal band formed in 1975 by bassist and songwriter Steve Harris. They have released thirty-nine albums, including sixteen studio albums, twelve live albums, four EPs and seven compilations. Pioneers of the new wave of British heavy metal, Iron Maiden achieved its first success in the early 1980s. The group, which changed its lineup several times over the years; He released many albums such as The Number of the Beast, Piece of Mind, Live After Death. Despite little radio or television support, Iron Maiden is considered one of the most successful heavy metal bands in history, and the Sunday Times reported in 2017 that the band had sold over 100 million albums worldwide. The group achieved international success in 2002, winning the Ivor Novello Award. On the other hand, the group has done more than 2000 live shows during their career.
5. Slayer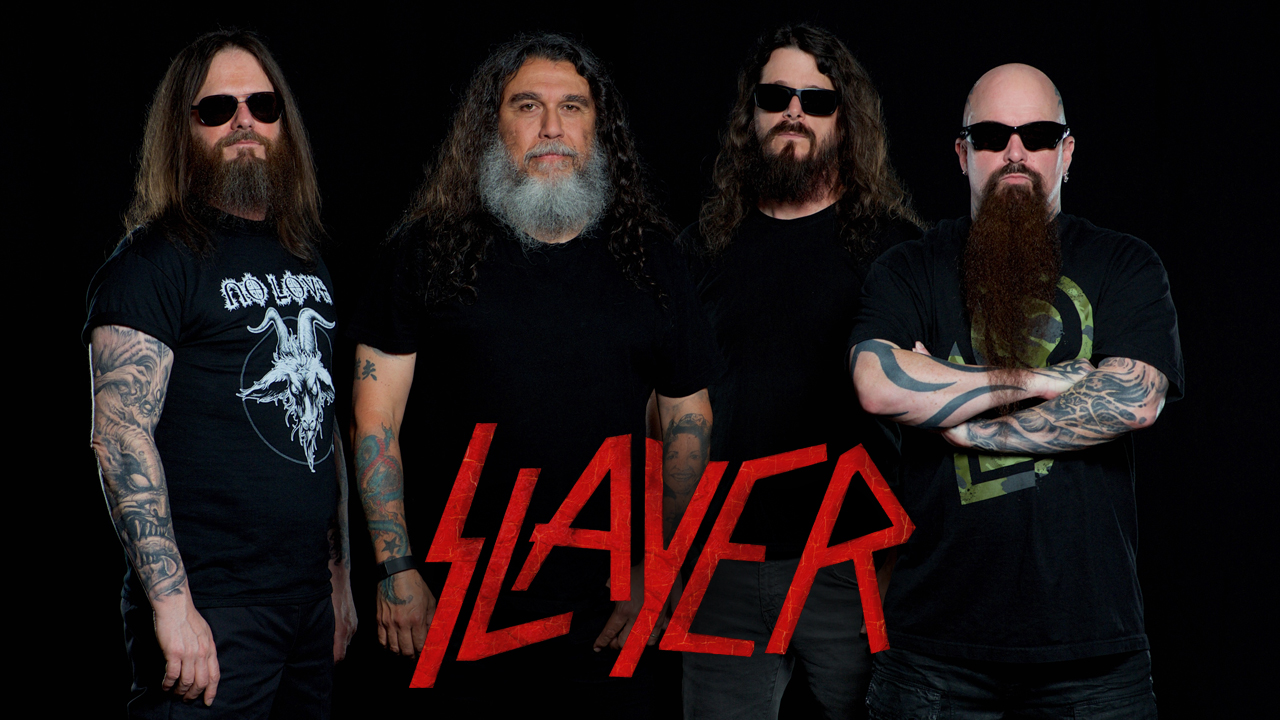 Slayer was formed in 1981 by guitarists Kerry King and Jeff Hanneman, and vocalist and bassist Tom Araya. Slayer's fast and aggressive musical style has made them one of the "big four" bands of thrash metal, along with Metallica, Megadeth and Anthrax. The band's lyrics and album covers covering topics such as murder, serial killers, torture, genocide, human experimentation, satanism, terrorism, religion; It received reactions from religious groups and the general public, causing album bans, lawsuits and criticism. The group has released two live albums, a box set, twelve studio albums, six music videos and a cover album. The group received a Grammy award in 2007 for the song "Eyes of the Insane" and in 2008 for the song "Final Six", both from the Christ Illusion album. Between 1991 and 2013, the band sold five million albums in the United States. After more than thirty years of recording and performing, they gave their last performance in November 2019.
6. Motorhead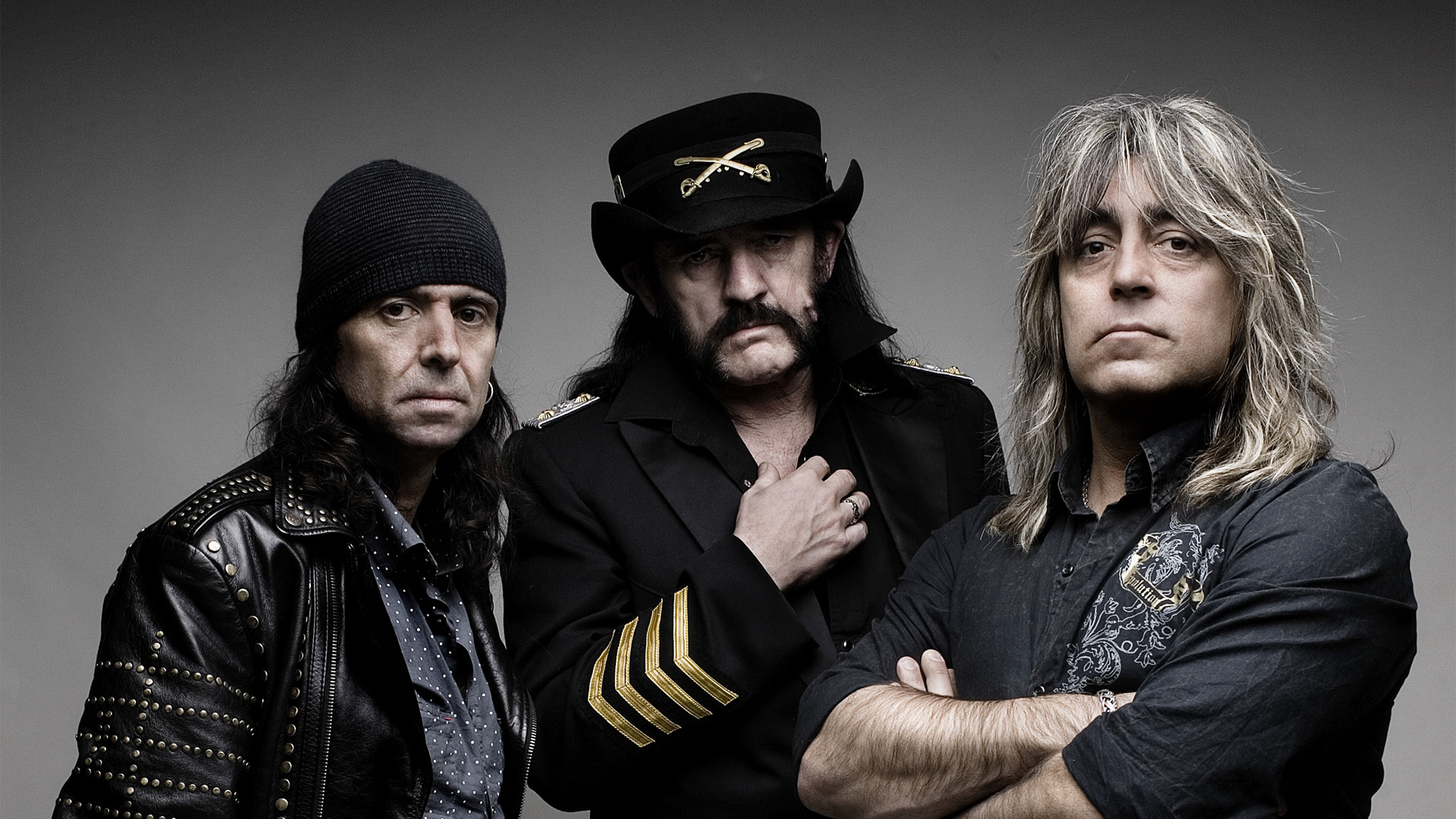 Motörhead was an English rock band formed in June 1975 by bassist, singer and songwriter Lemmy Kilmister, guitarist Larry Wallis and drummer Lucas Fox. The band is considered to be the pioneer of the new wave of British heavy metal that re-energized heavy metal in the late 1970s and early 1980s. Motörhead has released 22 studio albums, 12 compilation albums, 10 live recordings, and five EPs in a 40-year career. The group is ranked #26 on VH1's list of Hard Rock's 100 Greatest Artists. He has sold more than 15 million albums worldwide since 2016. The lyrics generally covered topics such as war, abuse of power, sex, substance abuse and gambling. Lemmy died of cardiac arrhythmia and heart failure on December 28, 2015, after being diagnosed with prostate cancer. The day after his death, drummer Mikkey Dee and guitarist Phil Campbell announced that Motörhead was disbanding.
7. Judas Priest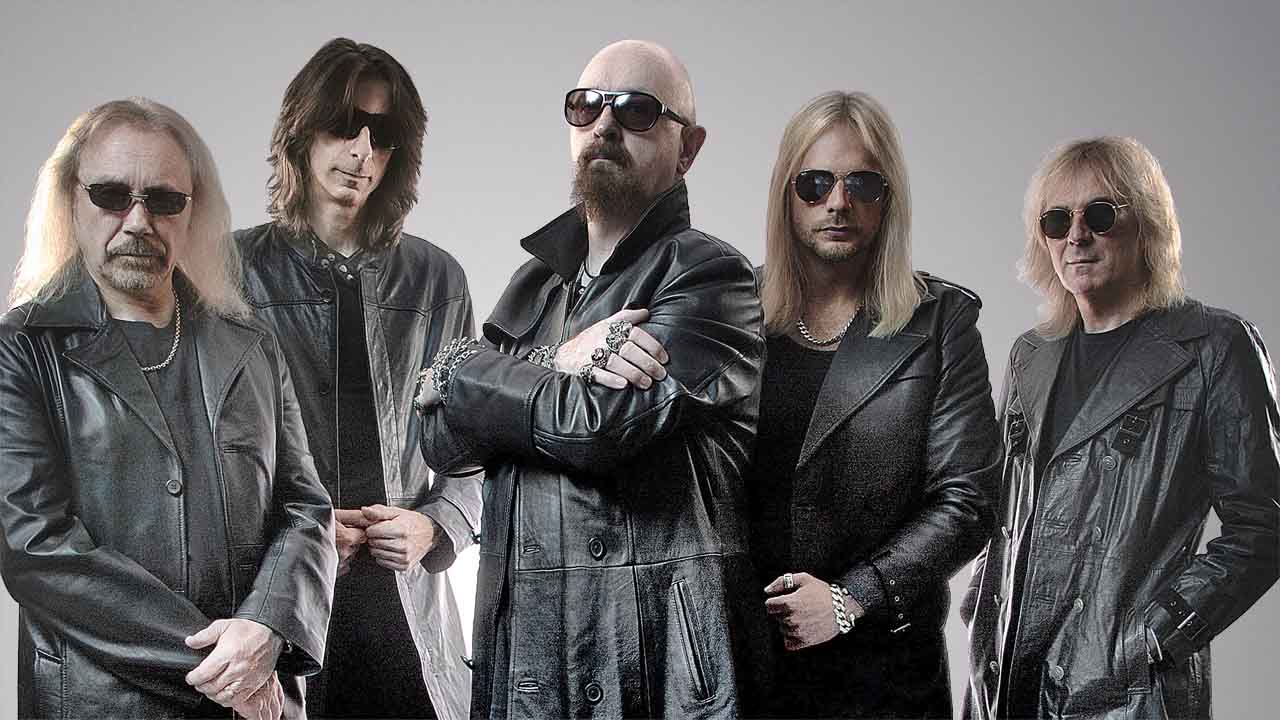 Judas Priest is an English heavy metal band formed in West Bromwich in 1969. The band's best-selling album; Hill, Halford, Tipton, guitarist KK Downing and drummer Dave Holland is 1982's Screaming for Vengeance. Only Tipton and Hill have appeared on all of the band's albums. Halford's opera vocal style and Downing and Tipton's guitar playing skills made a huge impact on heavy metal bands. Judas Priest's distinctive dressing styles, consisting of leather and pointed shoes, were widely influential in the glam metal era of the 1980s. After experiencing a decline in the mid-1990s, the group later revived and toured around the world.
8. Alice in Chains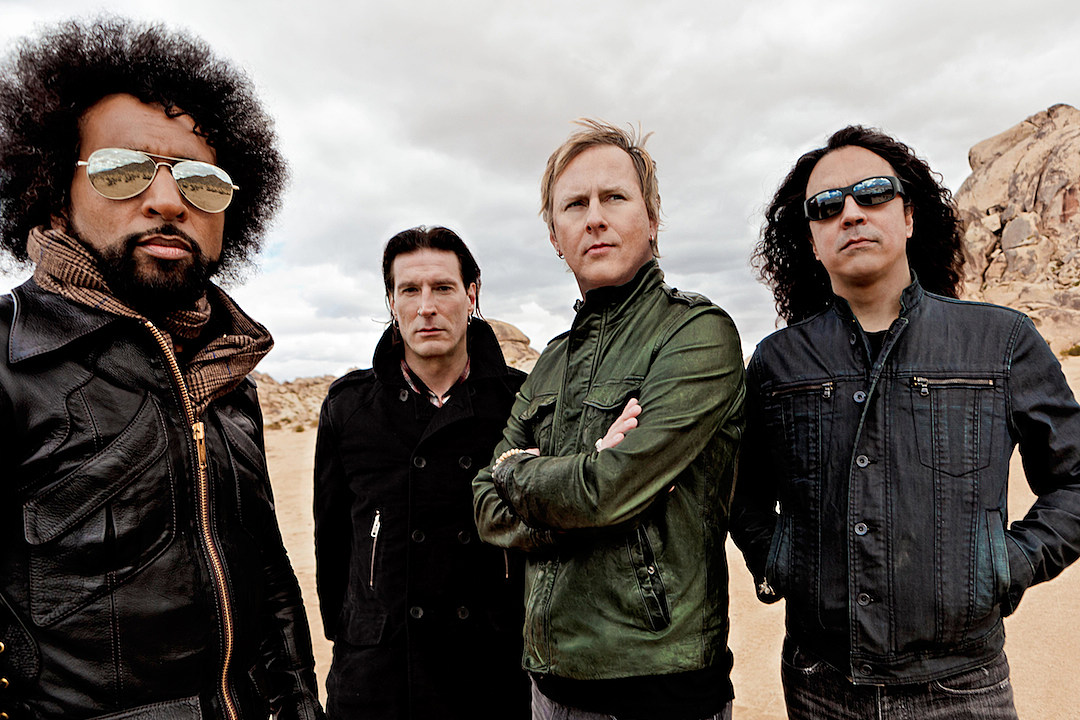 Alice in Chains is an American rock band formed in Washington in 1987 by drummer Sean Kinney, who recruited guitarist and vocalist Jerry Cantrell, bassist Mike Starr, and lead vocalist Layne Staley. The band was named after Staley's previous band, Alice N. Since its founding, Alice in Chains has released six studio albums, three EPs, three live albums, four compilations, two DVDs, 43 music videos and 32 singles. The group was one of the most successful music groups of the 1990s, selling over 30 million records worldwide and more than 14 million records in the US alone. Alice in Chains' sixth studio album, Rainier Fog, was released in 2018, debuting at number 12 on the Billboard 200 and earning a Grammy nomination for Best Rock Album. Black Gives Way to Blue debuted at number 5 on the Billboard 200 in 2009 and was certified gold by the RIAA and received two Grammy nominations.
9. Dio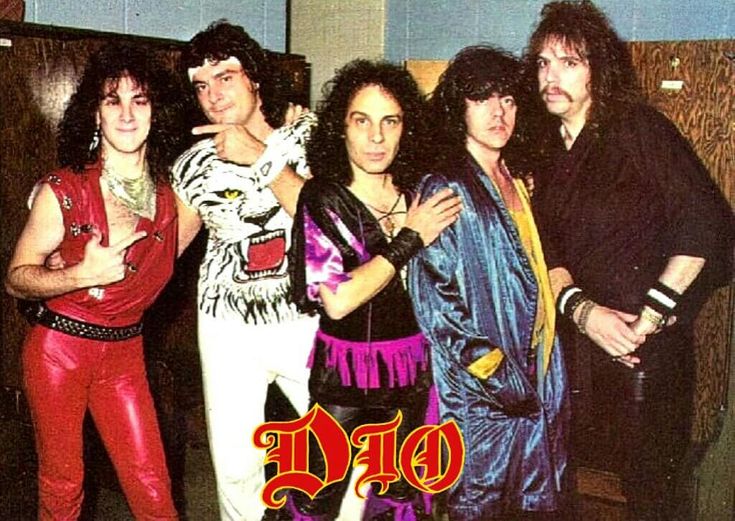 Dio was an American heavy metal band formed in 1982 by vocalist Ronnie James Dio and drummer Vinny Appice, a former Black Sabbath member. The group has released ten studio albums and made numerous lineup changes over the years. Ronnie James Dio died of stomach cancer in 2010 at the age of 67. After this loss, the group announced that they had decided to disband. Dio has sold more than 20 million albums worldwide during his music career.
10. Anthrax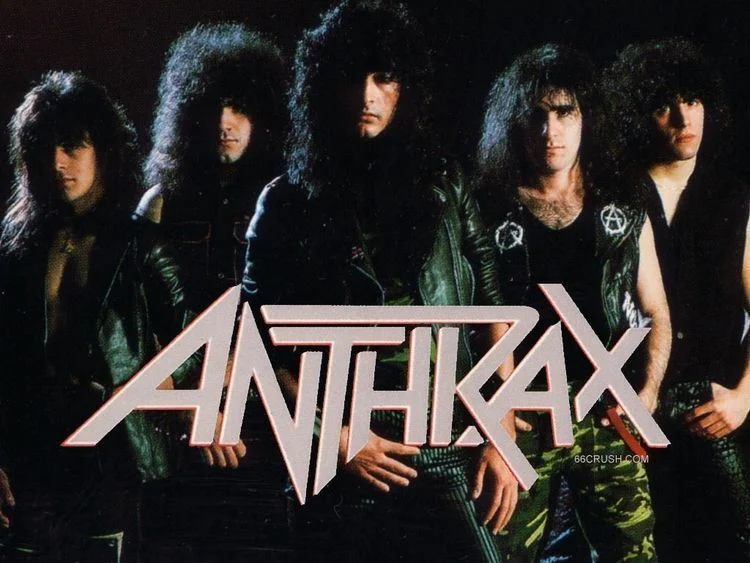 Anthrax is an American thrash metal band from New York City, formed in 1981 by guitarist Scott Ian and bassist Dan Lilker. The band was considered one of the leaders of the thrash metal scene in the 1980s. The band achieved great success and became one of the "big four" of heavy metal along with Metallica, Megadeth and Slayer. As of 2014, the group has released ten studio albums, a number of singles, and an EP with American hip hop group Public Enemy. According to Nielsen SoundScan, Anthrax has sold 2.5 million records in the United States from 1991 to 2004 and has sold over 15 million copies worldwide. The group has made several lineup changes over the years.
11. Testament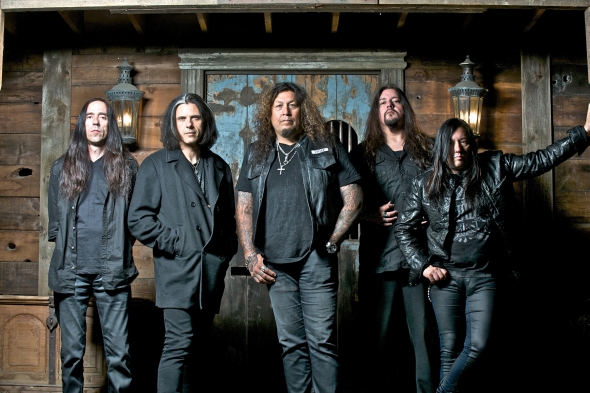 Founded in 1982 under the name Legacy, the band's current lineup consists of guitarists Eric Peterson and Alex Skolnick, lead vocalist Chuck Billy, drummer Gene Hoglan and bassist Steve Di Giorgio. Testament is considered one of the most popular and influential bands in the thrash metal scene. The group has sold over 1.4 million albums in the United States and more than 14 million copies worldwide since the start of the SoundScan era. To date, Testament has released twelve studio albums, four live albums, five compilation albums, twelve singles and three DVDs. Testament broke into the Top 20 on the Billboard 200 with their last two studio albums, Dark Roots of Earth and Brotherhood of the Snake.
12. Rush
Rush is a Canadian rock band consisting of Geddy Lee, Alex Lifeson and Neil Peart. Rush is known for his musicianship and eclectic lyrical motifs based heavily on science fiction, fantasy and philosophy. The band's musical style has evolved over the years from a blues-inspired beginning in hard rock to progressive rock. Various industry sources estimate Rush's total worldwide album sales to be over 40 million as of 2017. Having won 24 gold, 14 platinum and 3 awards, the group was inducted into the Canadian Music Hall of Fame in 1994 and the Rock and Roll Hall of Fame in 2013.
13. Tool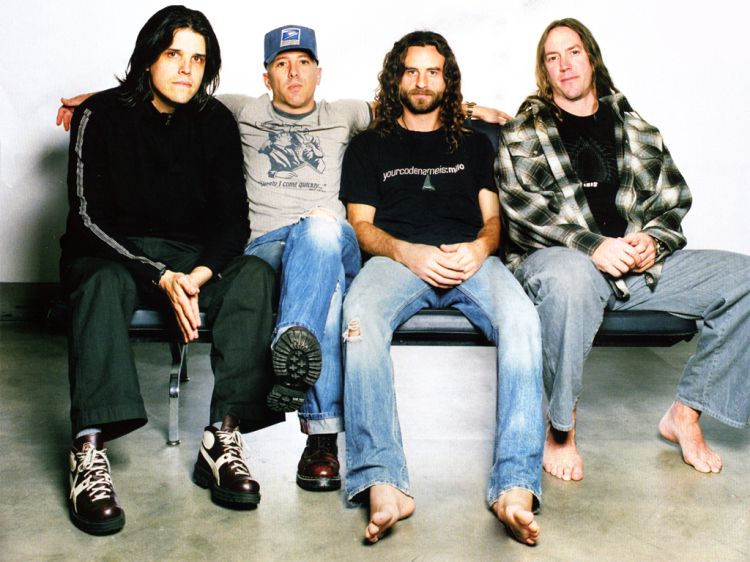 Formed in 1990, the band includes drummer Danny Carey, guitarist Adam Jones and vocalist Maynard James Keenan. Tool has won three Grammy Awards, toured around the world, and produced chart-topping albums in multiple countries. The band has released four studio albums, an EP and a box set to date. With the release of their Ænima album, they became dominant in the alternative metal genre.
14. Deep Purple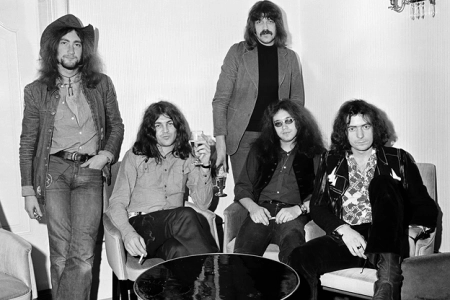 Deep Purple is an English rock band formed in 1968. Considered one of the pioneers of heavy metal, the group's Machine Head album had a great influence on the early development of the heavy metal music genre. The album became Deep Purple's most successful album commercially and topped the charts in many countries upon its release. The album reached #1 in the UK and stayed in the top 40 for 20 weeks. The album, which reached number 7 in the United States, remained on the Billboard 200 for 118 weeks.
15. Saxon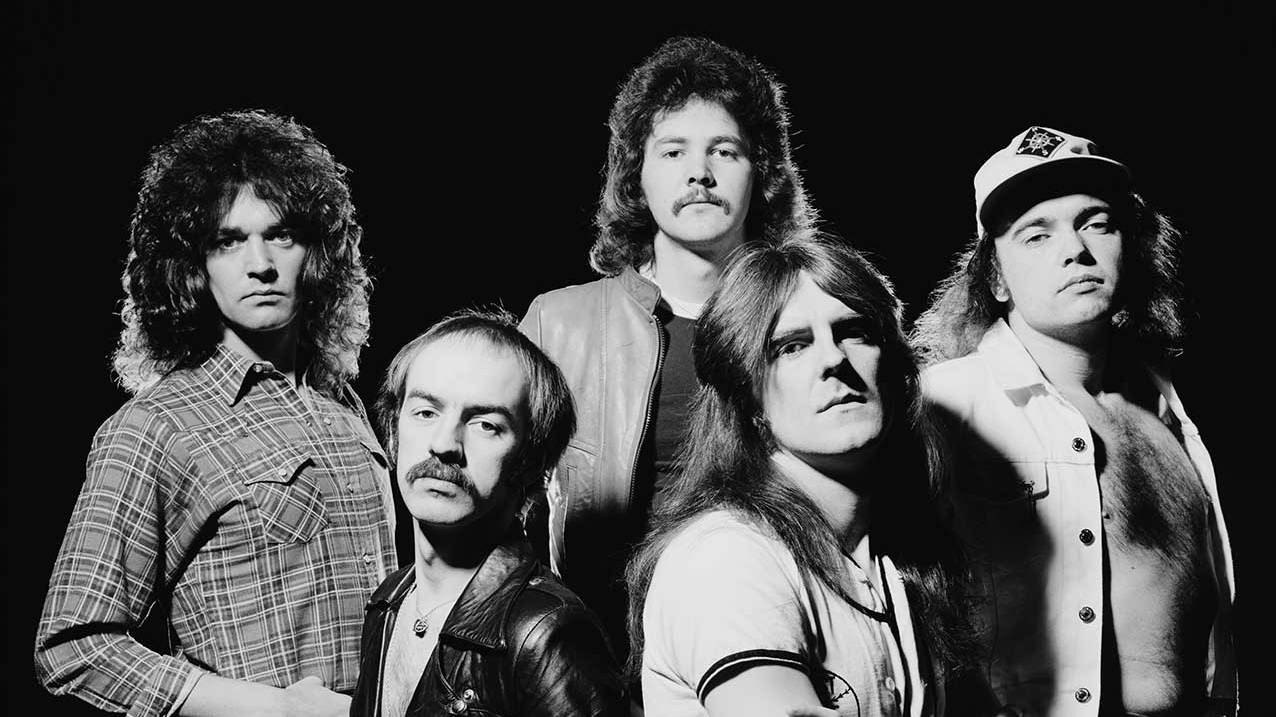 Saxon is an English heavy metal band formed in Barnsley in 1977. As leaders of the new wave of the British heavy metal genre, he made eight UK Top 40 albums during the 1980s, including four UK Top 10 albums and two Top 5 albums. Being among the most successful metal bands in Europe in the 1980s, the band toured regularly and sold more than 15 million albums worldwide. They have also been cited as a major influence or inspiration by major bands such as Mötley Crüe, Metallica, Megadeth, Slayer, Anthrax, Pantera, Testament, Dokken, Skid Row.
Source: one