Cartoon history is full of much-loved cartoon characters. However, there is one of them that has been maintaining its fan base and popularity for many years! Mickey Mouse continues to be one of the most loved cartoon characters in the world from the very first moment it appeared. But it's not just the love of millions of people that makes Mickey Mouse a special character! Mickey Mouse is a character who radically changed the course of cartoon and animation history. So much so that the work and techniques in Mickey Mouse's creation process even inspired much-loved movies years later! So, who were the creators of the world's most iconic cartoon character? Many people have heard of the famous producer Walt Disney. Already Mickey Mouse was the mascot of the production company owned by Walt Disney for many years! For this reason, you might think that Mickey Mouse was created solely by Walt Disney. But the real story is a little different. Of course, Walt Disney also contributed significantly to the emergence of Mickey Mouse. But without the artist named Ub Iwerks, Mickey Mouse would never have existed! Here's what you need to know about Ub Iwerks, the "creative" brain behind the iconic cartoon character Mickey Mouse…
Ub Iwerks was born on March 24, 1901 in Kansas City, United States.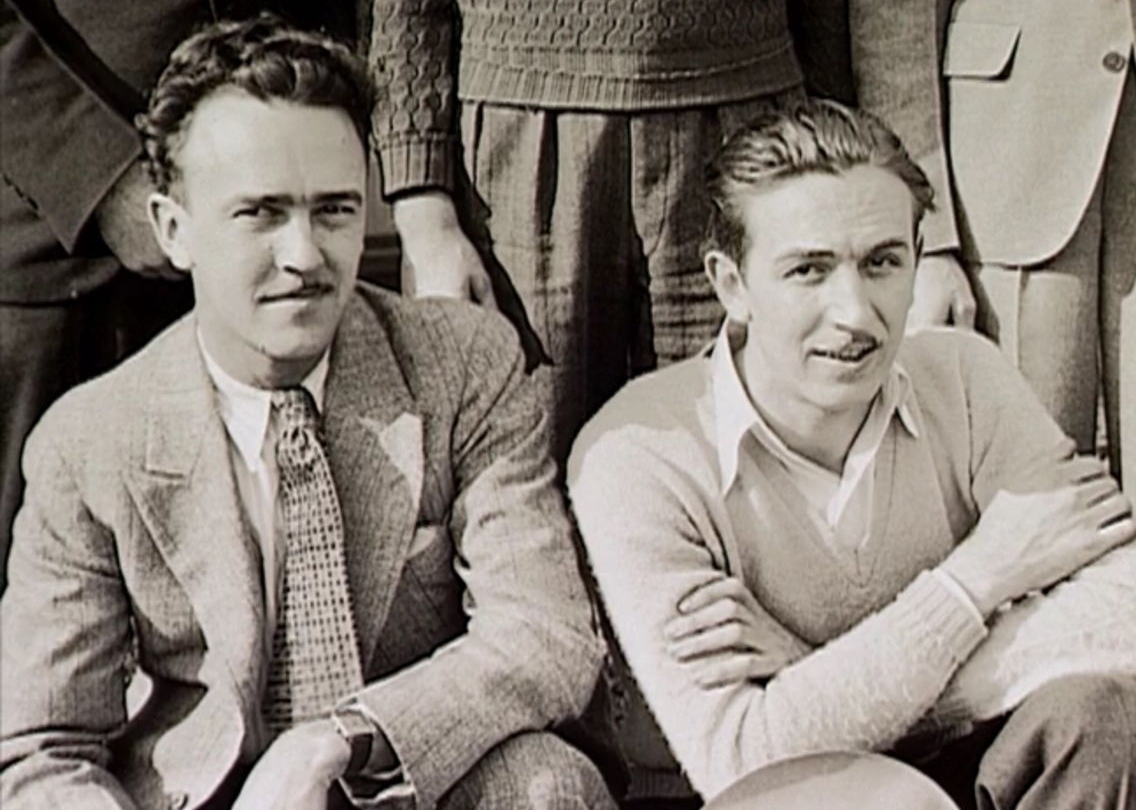 Iwerks had an extraordinary talent and passion for drawing from an early age. Iwerks met Walt Disney at the age of 18 and a close friendship began between them. This meeting and the friendship of the board would cause the animation world to change completely. Walt Disney and Ub Iwerks started working together professionally after completing their training in animation. The duo founded an animation studio called "Laugh-O-Gram" in Kansas City. They produced several animation projects in this studio. But they could not find any success with these animated films. Shortly after, Walt Disney moved to Los Angeles with Ub Iwerks. Disney's vision and business acumen, Iwerks' creativity and artistic talent would enable the duo to achieve great things.
Oswald the Lucky Rabbit was Walt Disney's first major character with Ub Iwerks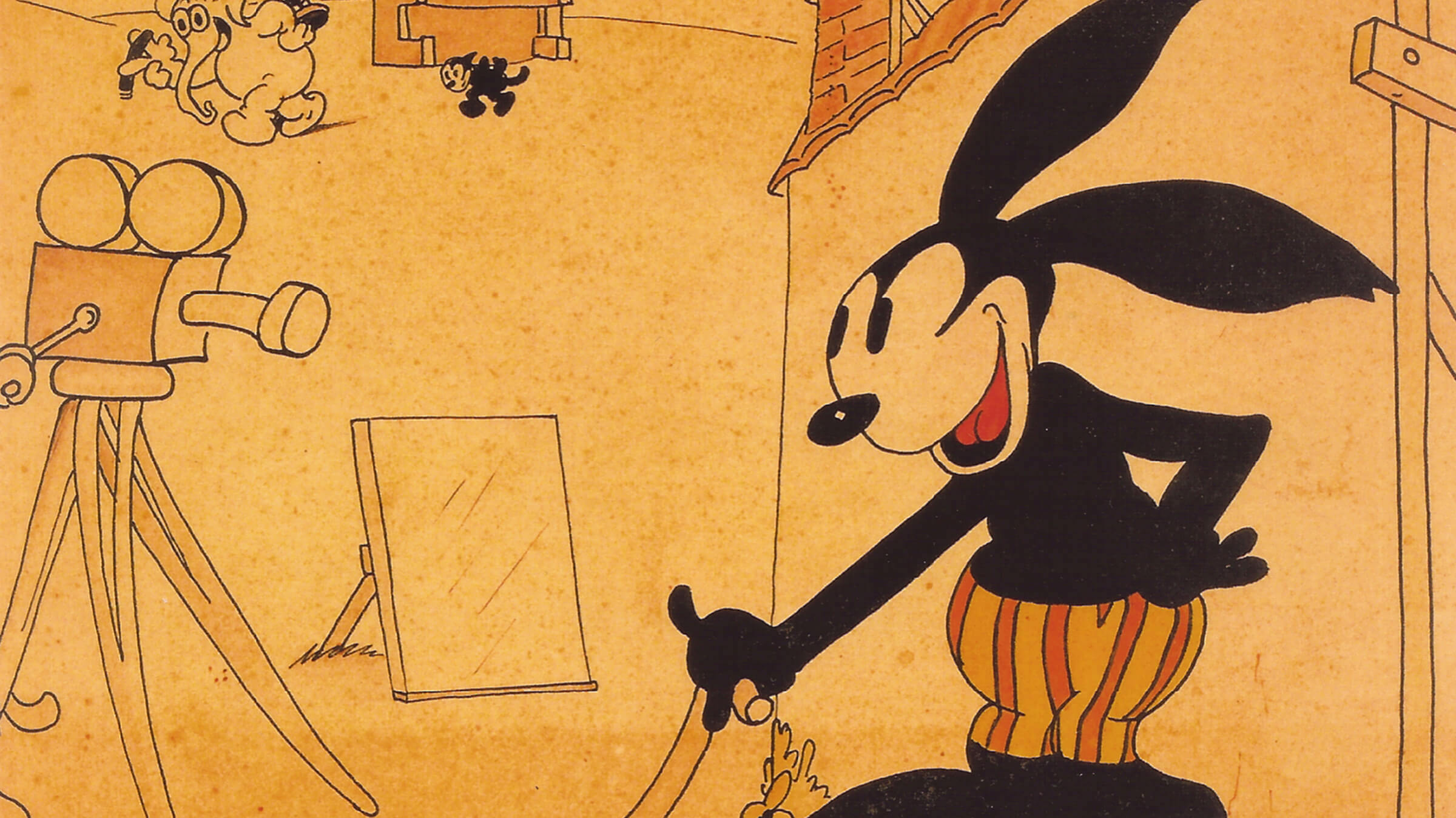 Oswald the Lucky Rabbit was one of the earliest and first major comic characters born from the partnership of Walt Disney and Ub Iwerks! However, Oswald, the Lucky Rabbit, did not make the duo debut. They even lost the commercial rights of the character in the following years. Despite this, Oswald the Lucky Rabbit contributed greatly to the creation of Mickey Mouse, which would deeply affect the entire animation world in the future.
Iwerks was sometimes doing 700 drawings a day! For many artists, this meant months of work.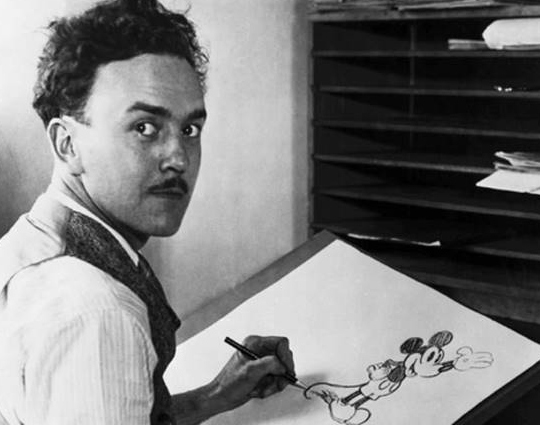 However, Iwerks was quick to reap the rewards of his intense and tiring work. In 1928, they succeeded in releasing the short animated film Plane Crazy. Thus, Mickey Mouse met the audience for the first time! Then, the animated movie Steamboat Willie was released. Minnie Mouse, Mickey Mouse's girlfriend, also appeared in this movie. With this movie, Mickey Mouse turned into a character recognized and loved by many people in a short time.
Iwerks wanted more freedom and experimentation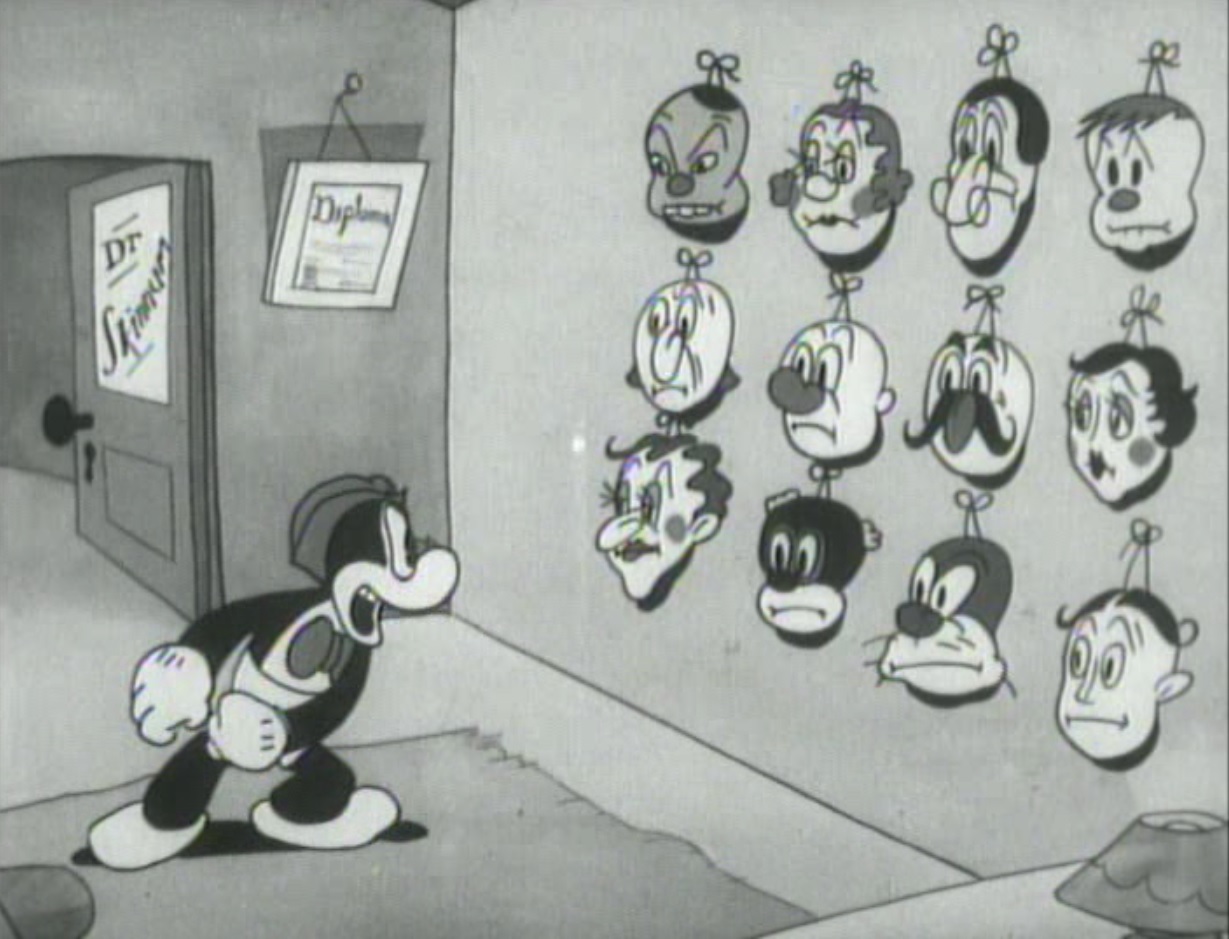 For this reason, Ub Iwerks and Walt Disney parted ways in 1930! Then he founded his own animation studio. However, this separation also negatively affected the friendships of Iwrkes and Disney. Because Iwerks has partnered with Disney's biggest rival, Universal Pictures studio! Ub Iwerks created a character named "Flip the Frog" during this period. However, this character did not even come close to the success of Mickey Mouse. Iwerks went bankrupt after a while and had to close his studio! In the following period, he worked in different animation companies.
Ub Iwerks reunited with Walt Disney in 1940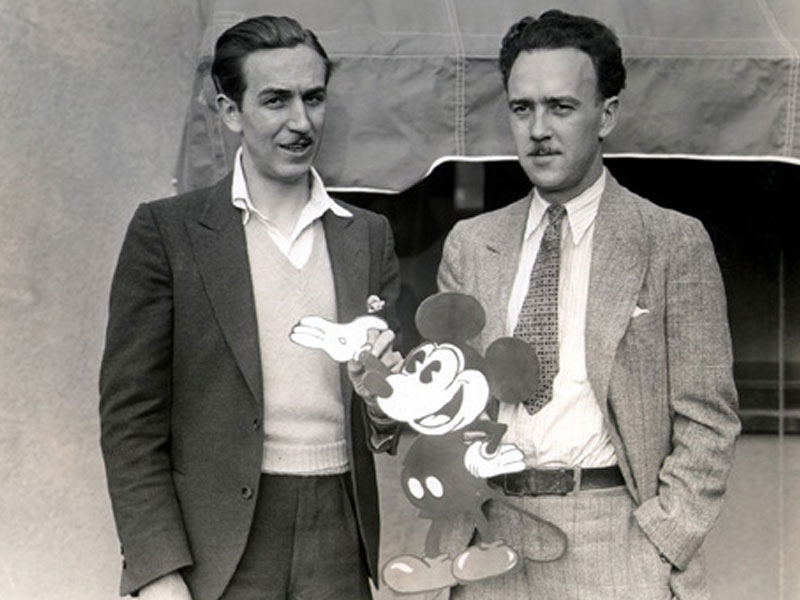 But there was one small condition! He wanted more artistic freedom and a wider field of experimentation. These terms have been accepted by Disney. Thus, two of the most important names in the animation world met again exactly 10 years after their separation. However, in this new period of work for Iwerks and Disney, Iwerks was more concerned with special effects and shooting techniques.
Iwerks has also accomplished important work in the field of special effects.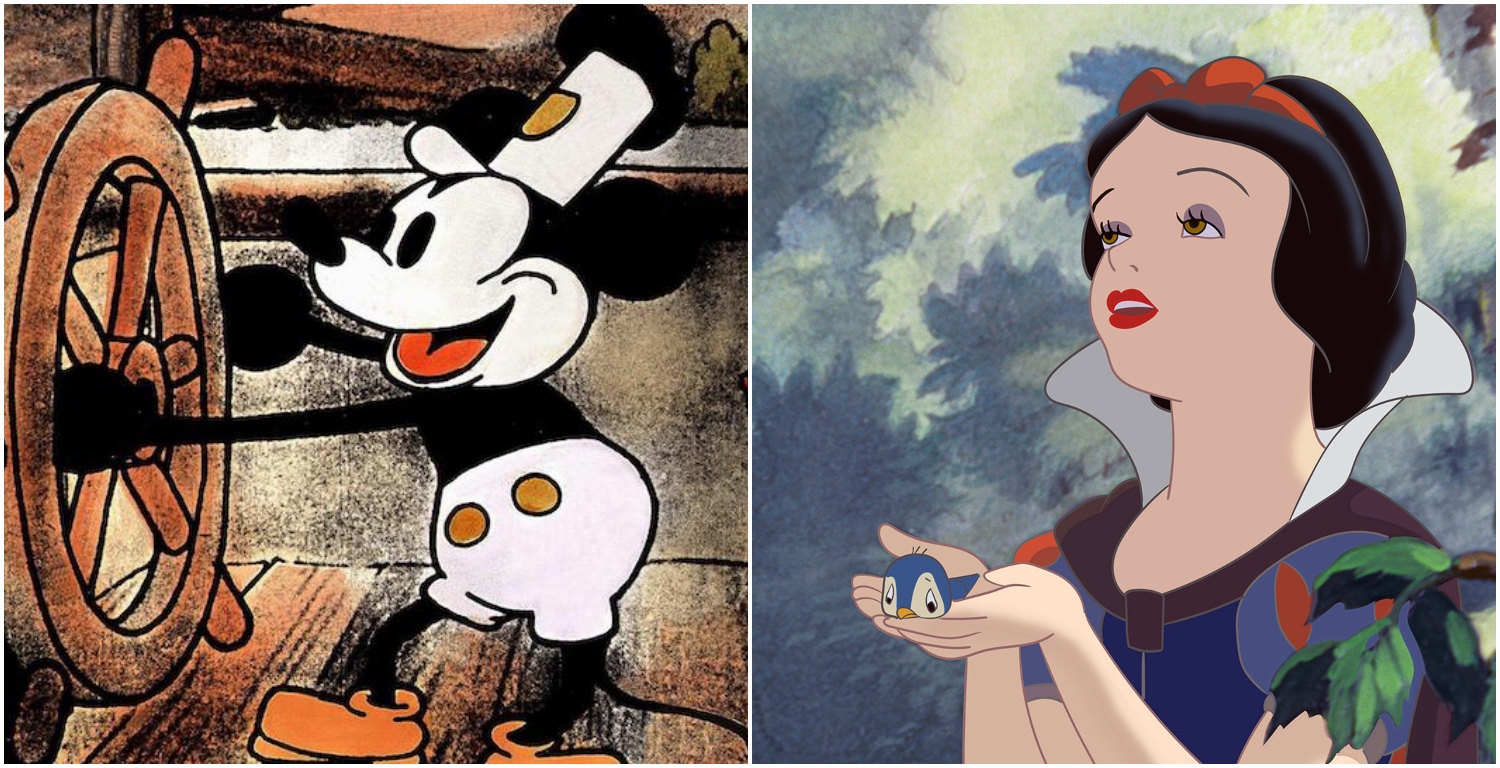 Because after leaving Disney, he had done a lot of work on special effects. With the experience from that period and the opportunities provided by Disney, Iwerks succeeded in furthering his special effects work. For example, the camera developed by Iwerks, which creates a three-dimensional effect on the screen, was used in Disney's movie Snow White and the Seven Dwarfs. On the other hand, thanks to a technique developed by Iwerks, real actors and cartoon characters could be on the same stage. The techniques developed by Ub Iwerks have influenced many artists and film studios all over the world. Even the 1977 film "Star Wars: A New Hope" of the world-famous Star Wars series also benefited from these techniques!
Ub Iwerks passed away in 1971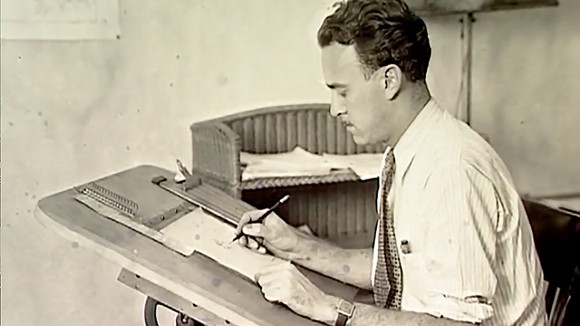 If he only lived 3 more months, he would have seen the opening of the famous amusement park Disney World. After his death, his grandson made a documentary about the life and work of Ub Iwerks. After all, this hardworking and talented man left behind a legacy of iconic characters loved by the whole world and works that deeply affected the animation world.
Source: one