Venice-born Italian painter Gentile Bellini was famous for his landscape paintings and Renaissance portraits. One of the outstanding painters of the Early Renaissance, Bellini created many works that are considered the best examples of Renaissance painting. Known for making portraits of prominent figures, Bellini also painted a portrait of Fatih Sultan Mehmet. Gentile's paintings still attract great attention today as the most important works of 15th century Venetian architecture and life. Let's get to know the Italian painter Gentile Bellini better.
Gentile Bellini was born in 1429 to a family of famous painters and leading figures of Venice.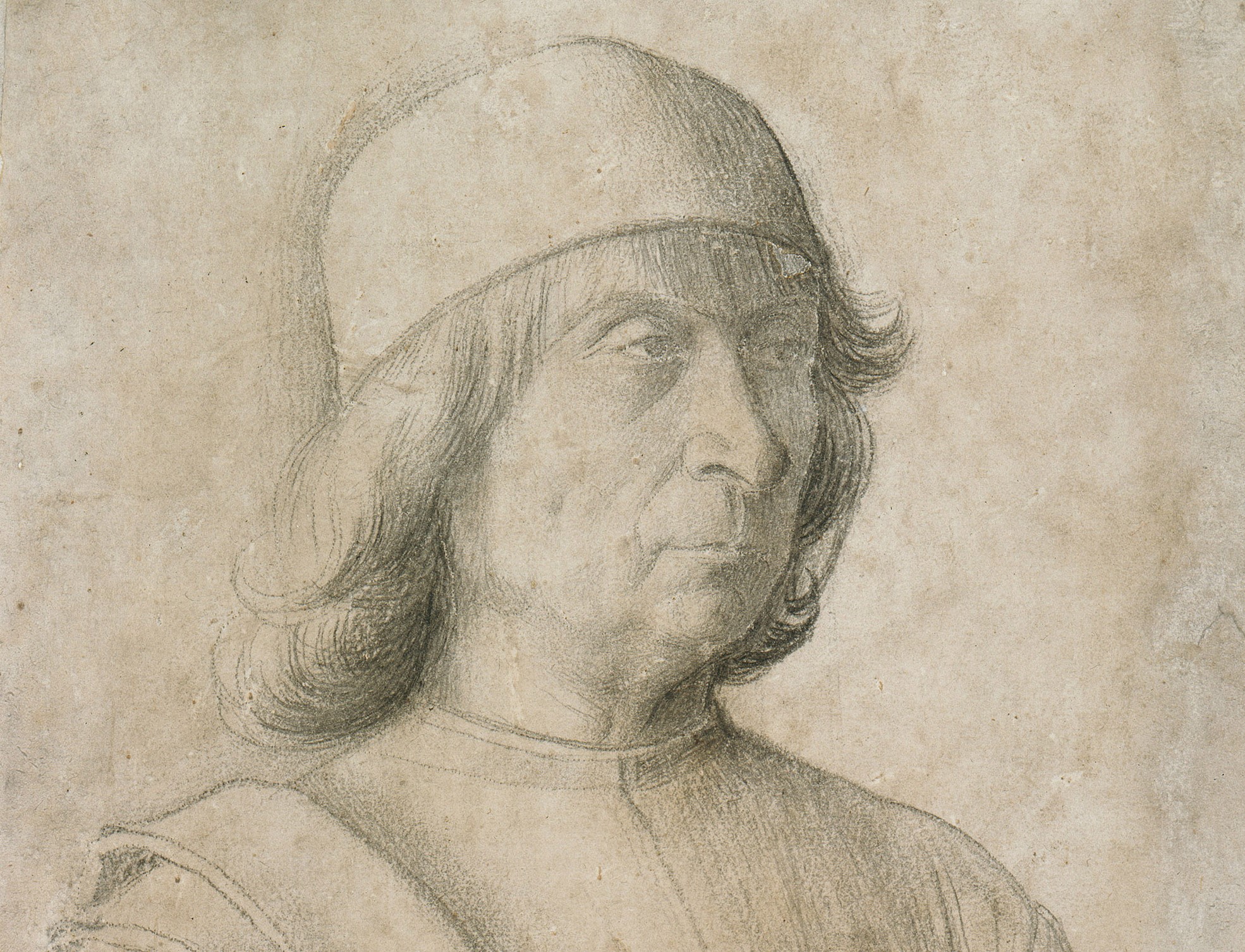 His father, Jacopo Bellini, was a Venetian pioneer in the use of oil paint as an artistic medium. Gentile Bellini's brother Giovanni Bellini and father-in-law Andrea Mantegna were also among the leading painters of the time. Having studied painting in his father's workshop, Bellini's talent for painting showed itself at an early age. His oldest signed work is The Blessed Lorenzo Giustinian, one of the oldest surviving oil paintings in Venice, made in 1445. From 1454 he was the official portrait artist of Venice's leading aristocrats. Bellini was one of the artists hired to paint the 10 illustrated narrative cycles known as The Miracles of the Remnant of the Cross, along with Lazzaro Bastiani, Vittore Carpaccio, Giovanni Mansueti, and Benedetto Rusconi.
Considered one of the greatest painters to have lived in Venice in his time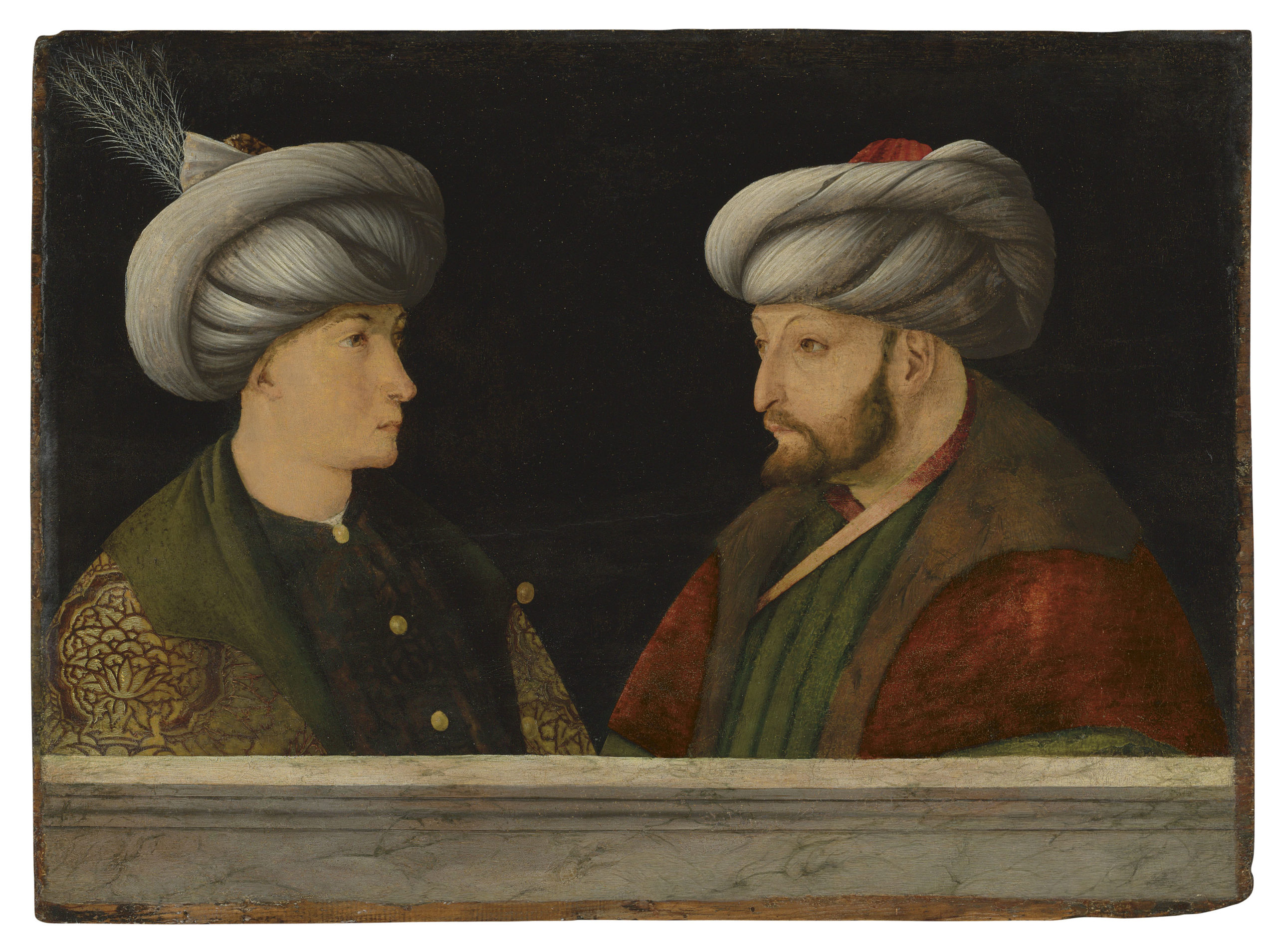 Gentile was the most prestigious painter in Venice. For this reason, he was sent to Istanbul in 1479 by the Venetian government to make a portrait of Fatih Sultan Mehmet, and he painted the portrait of the sultan. However, in Istanbul, he made a series of erotic paintings for the harem of Sultan Mehmet the Conqueror. Unfortunately, although these works have disappeared, the watercolor portrait of Fatih Sultan Mehmet and a young Turkish writer has survived.
Dozens of paintings by Gentile Bellini in the Dukes' Palace in Venice were destroyed by fire in 1577.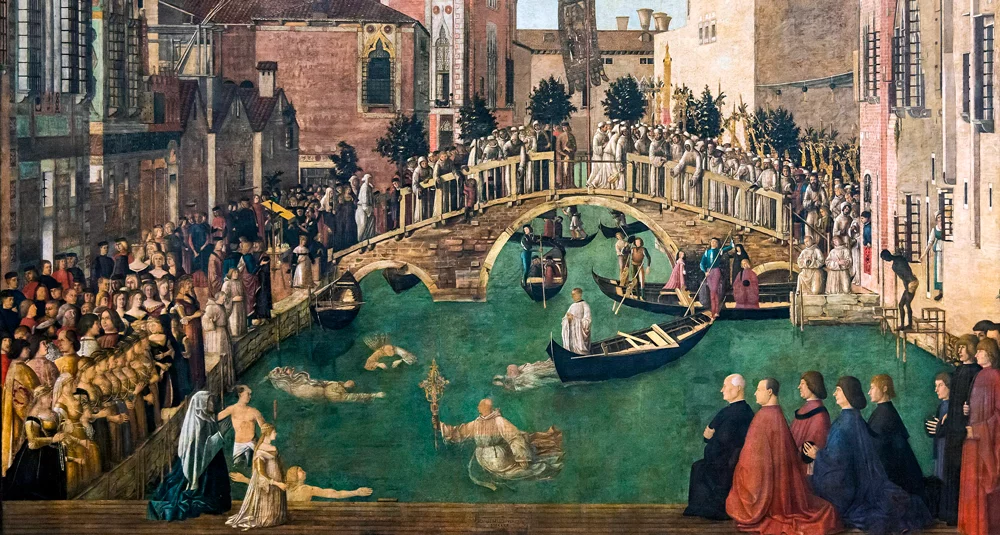 Bellini's most important paintings and monumental canvases in the Dukes' Palace were destroyed in a fire in 1577. Only a few of his other works remain. Most of Gentile Bellini's surviving works consist of paintings that are too large for public buildings. It was quite popular to make such large paintings at that time. For this reason, most of his paintings are extremely difficult to move from their original locations due to their size.
Gentile Bellini's paintings can be seen in the world's best art museums, especially in the Academy Gallery of Venice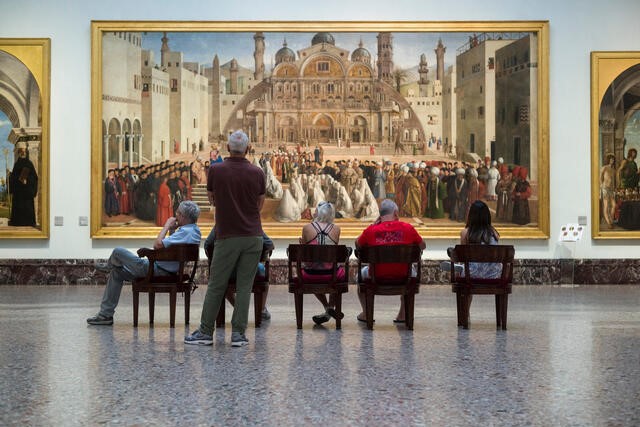 In addition to those mentioned earlier, works such as the Procession of the True Cross, Madonna and Child Jesus, Portrait of the Queen of Cyprus, Portrait of Giovanni Mocenigo and the Miracle of the True Cross on the S. Lorenzo Bridge are among the artist's other prominent works. Unfortunately, some of his works from the 15th century were either stolen, lost or destroyed. Now, many of his most famous paintings remain in Venice or Milan, while a few are located in London, Madrid, as well as Hungary and Budapest.