Animes, one of the most important elements of modern Japanese culture, have a huge fan base all over the world. Many people confuse anime with cartoons. However, in reality there are big differences between anime and cartoons. Because animes appeal to people of all ages with very different subjects. So much so that you can find an anime on almost any subject you can think of. Action, comedy, adventure, violence… Of course, science fiction is among these themes. Moreover, when the nature of science fiction, full of excitement and mystery, is combined with the technical possibilities of anime, there are works that are really worth seeing. Some science fiction animes are followed with interest by many people. However, the anime world is full of lots of sci-fi content! Here are 15 great sci-fi anime series that even the most die-hard anime fans may have missed…
1. Last Exile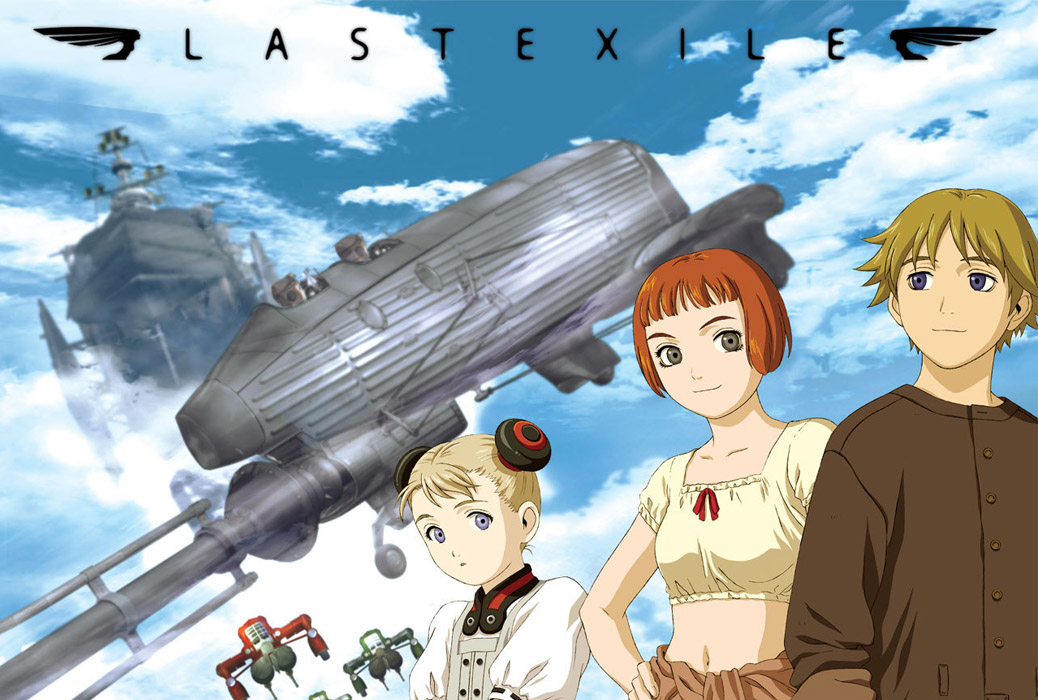 Last Exile is an anime series that fans of anime, sci-fi and steampunk should definitely check out. In this universe where steam engines prevail, transportation can only be done by private aircraft. Special fuels are required for these special aircraft. However, these fuels are not easy to reach. Our main characters, Claus Valca and Lavie Head, are "cargo" with their own aircraft. However, in this universe where transportation is extremely important and difficult, having to deliver a girl named Alvis Hamilton will cause them to go on an action-packed adventure…
2. Ergo Proxy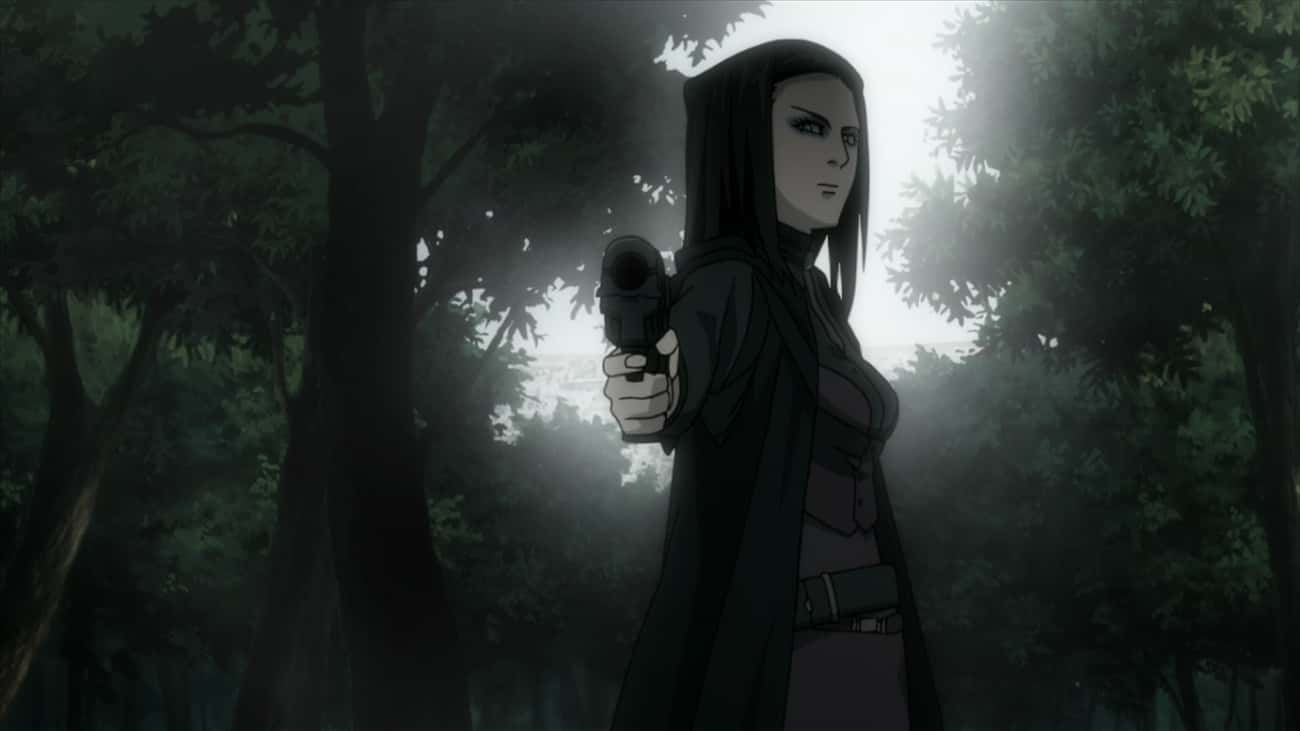 An ecological disaster has wiped out most of the human population. Humanity's last hope is a newly founded city called Romodo. People who started to live in this city have invented humanoid robots called AutoReivs to make their lives a little easier. However, a virus called Cogito causes robots to gain consciousness. Humanoid robots then begin to make new inquiries about themselves and their role in society. As the case is investigated, the first signs of a major conspiracy are revealed.
3. Crest of the Stars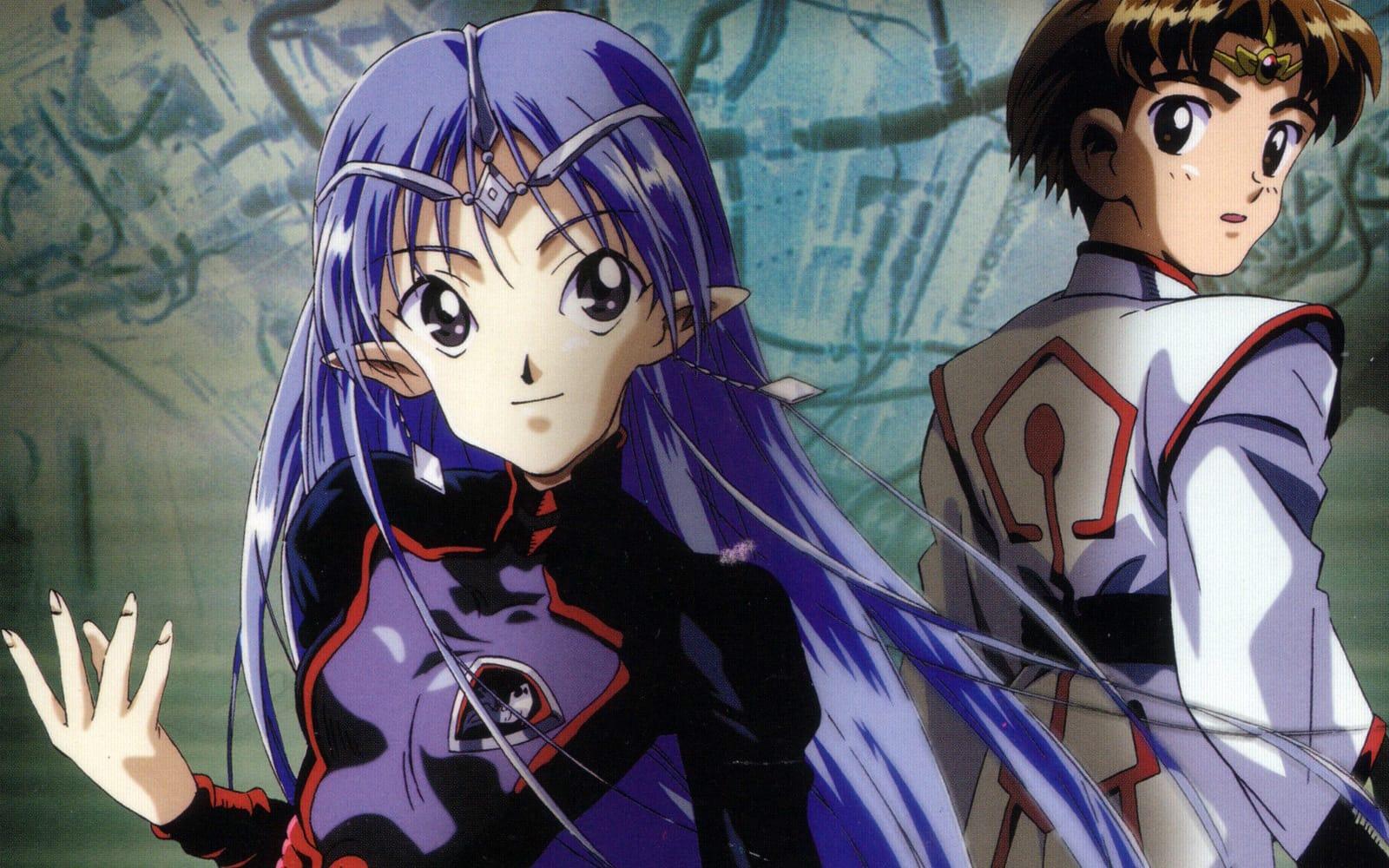 Anime named Crest of the Stars is about humanoid creatures called Abh Empire attacking humanity! After the attack, humanity establishes a union called the "Four Nations Alliance". However, each nation has to defend its own world.
4. Akudama Drive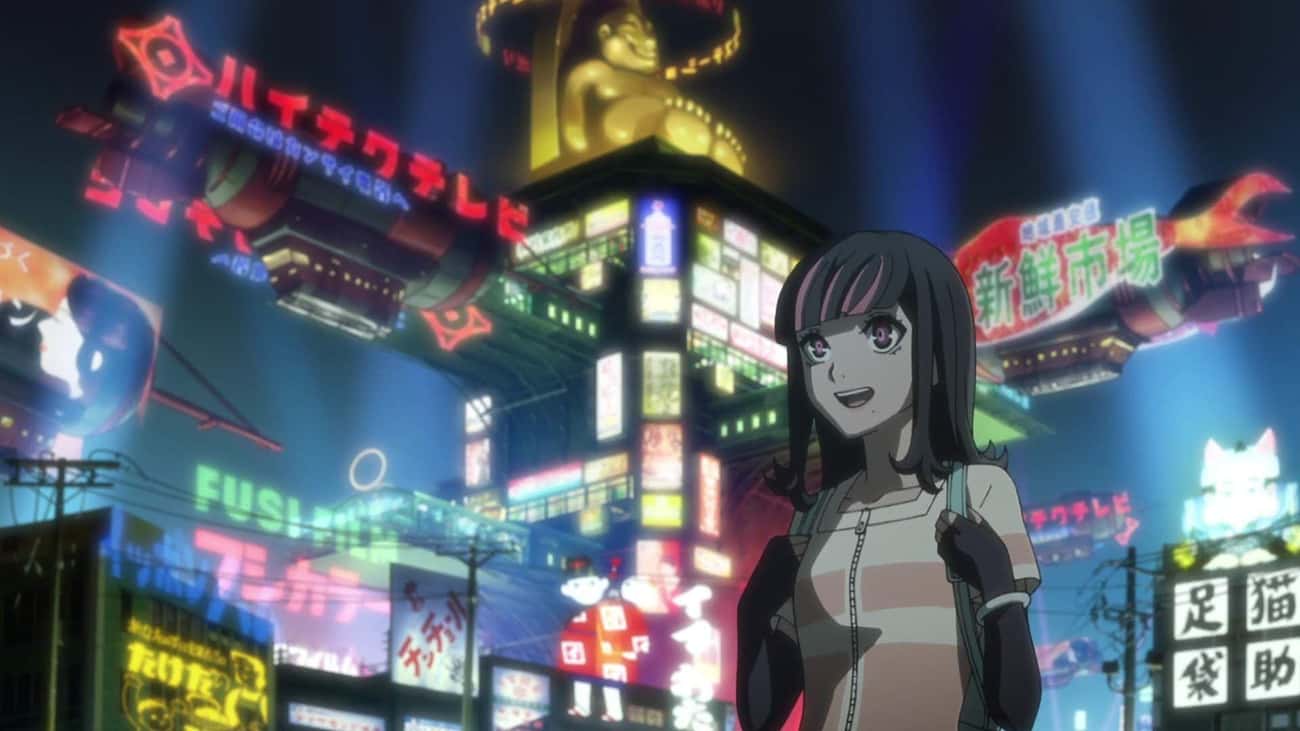 Akudama Drive is one of the anime series in which the cyberpunk world is best handled… The city of Kansai, full of advanced technology, has an extremely utopian atmosphere. The most obvious element of this atmosphere is crime and criminals! Extremely dangerous criminals called Akudama are causing great chaos all over the city. Akudama, named Cutthroat, is one of the worst of these criminals. So much so that he was sentenced to death for killing 999 people. But before Cutthroat is executed, he has friends who want to save him.
5. Dimension W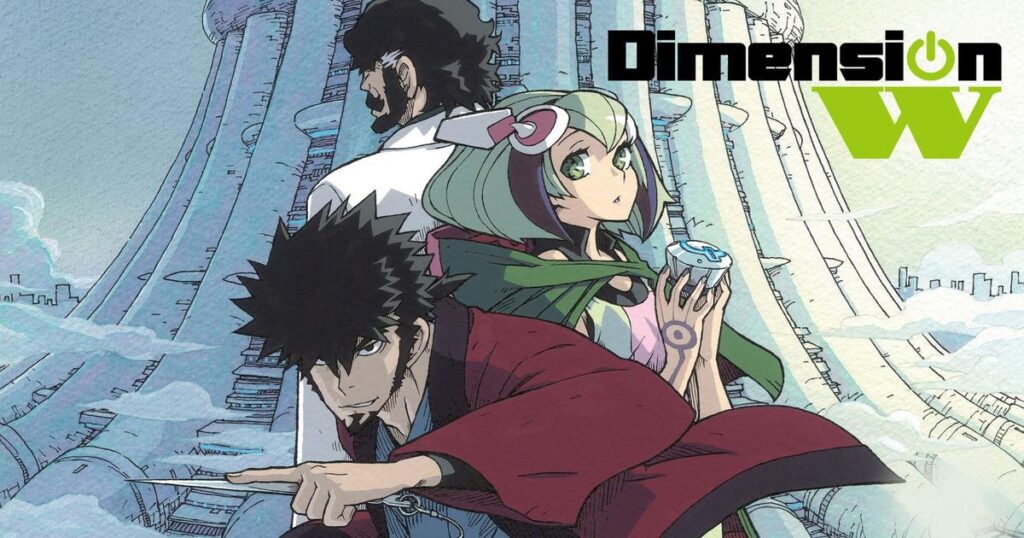 Humanity discovers a dimension called Dimension W in 2036. Devices called "coils" allow the use of energy in the discovered dimension. However, these coils are under the control of a private company. On the other hand, there are coils that are used illegally! Some people, as "collectors", are tasked with detecting and seizing these illegal coils. Kyouma Mabuchi is one of these collectors. Moreover, Kyouma Mabuchi trusts neither the newly discovered size nor the coils! Contrary to the whole world, she still prefers to use gasoline in her car. Kyouma Mabuchi encounters an interesting android during a special mission. The duo embark on an exciting adventure to unravel the mysteries of the new dimension known as Dimension W…
6. Level E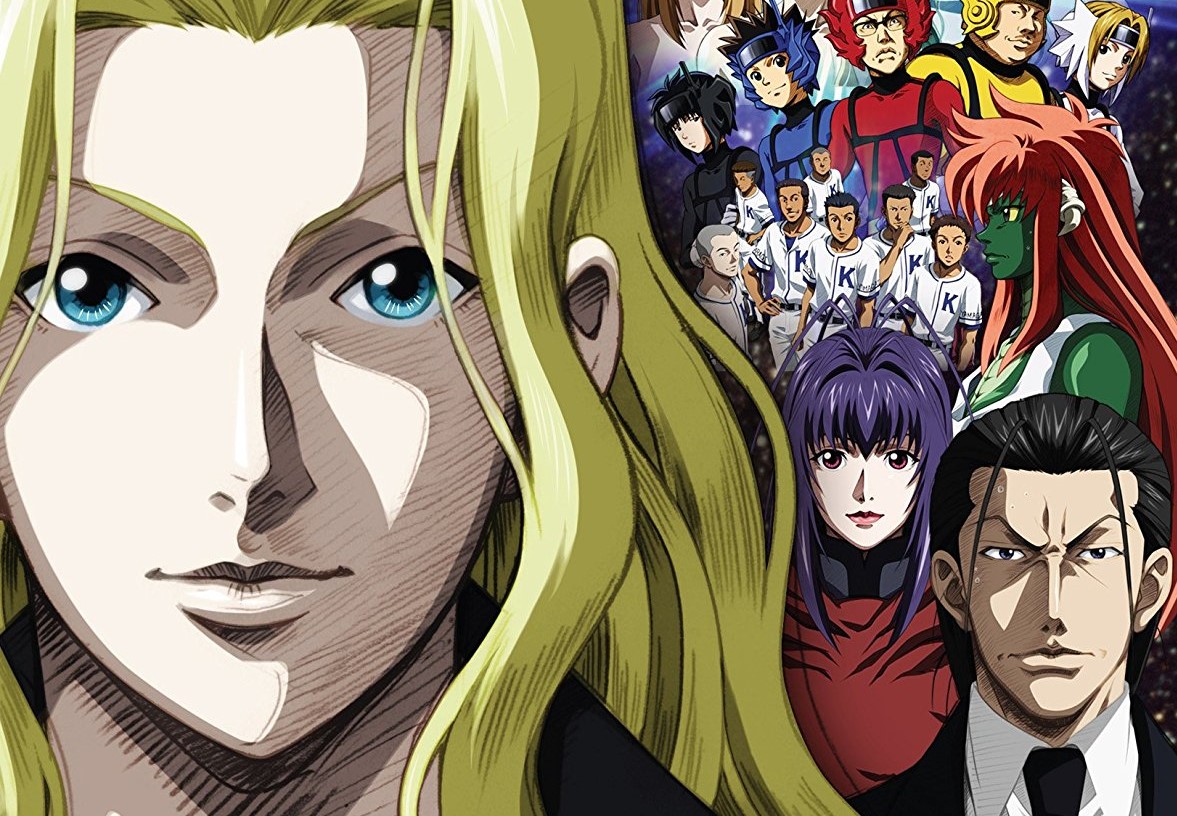 This very interesting and entertaining anime series focuses on the actions of a space prince named Baka Ki El Dogra to plunge the world into chaos. Determined to bring chaos to the world, this clever but evil prince sometimes steals people's belongings and sometimes gives supernatural powers to little children out of the blue… If you want a science fiction anime series full of comedy and fun, Level E is for you.
7. Voices of a Distant Star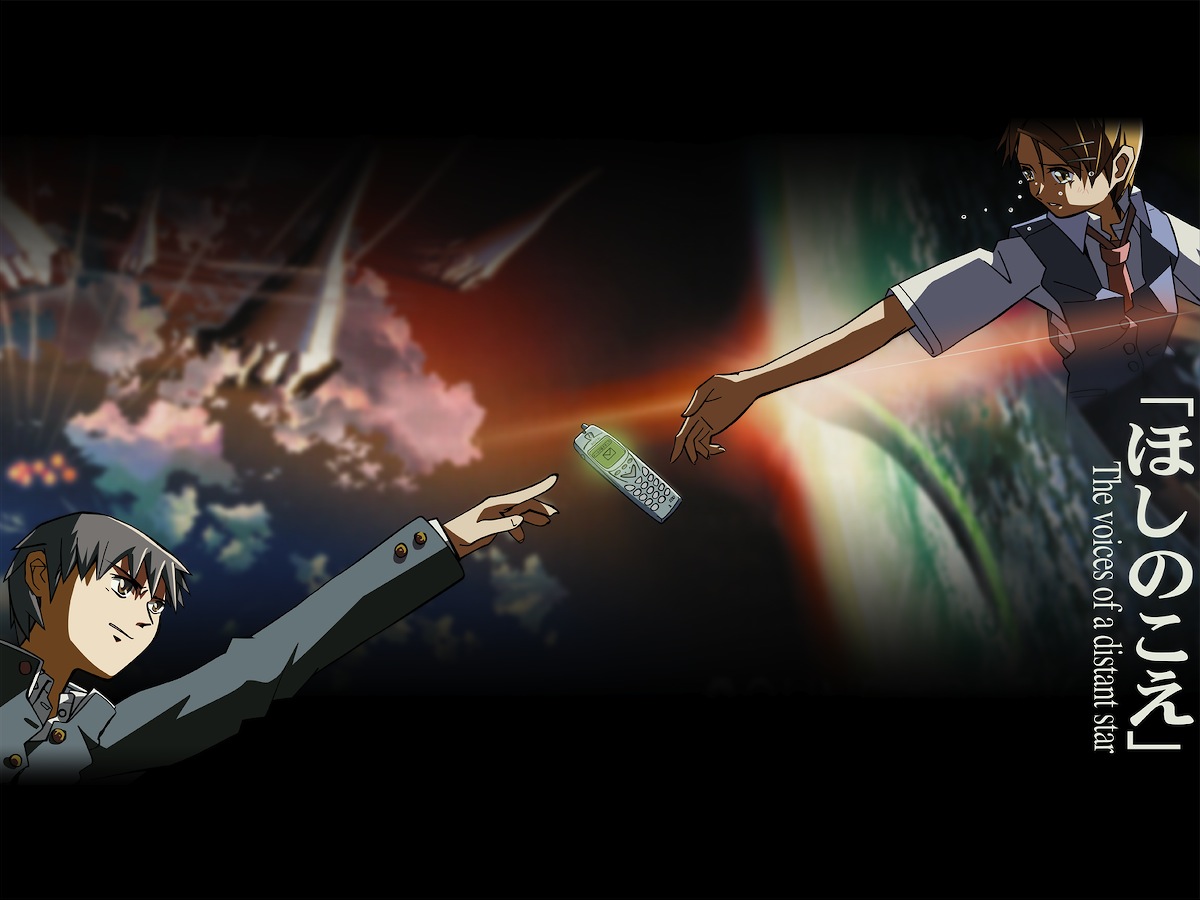 Voices of a Distant Star is produced by world-renowned anime director Makoto Shinkai. Despite this, it is not as well known as Shinkai's other works. Noboru Terao and Mikako Nagamine are two passionate lovers. But one day, aliens attack the earth. Thereupon, Mikako is included in a defense program implemented by the United Nations. So Mikako becomes part of an elite team fighting the aliens. Mikako embarks on a dangerous adventure in the depths of space, but there is someone she should not neglect. She must do her best to maintain her love for her lover Noboru. However, as Mikako moves deeper into space, her messages are delayed so long before they reach Noboru…
8. Gankutsuou: The Count of Monte Cristo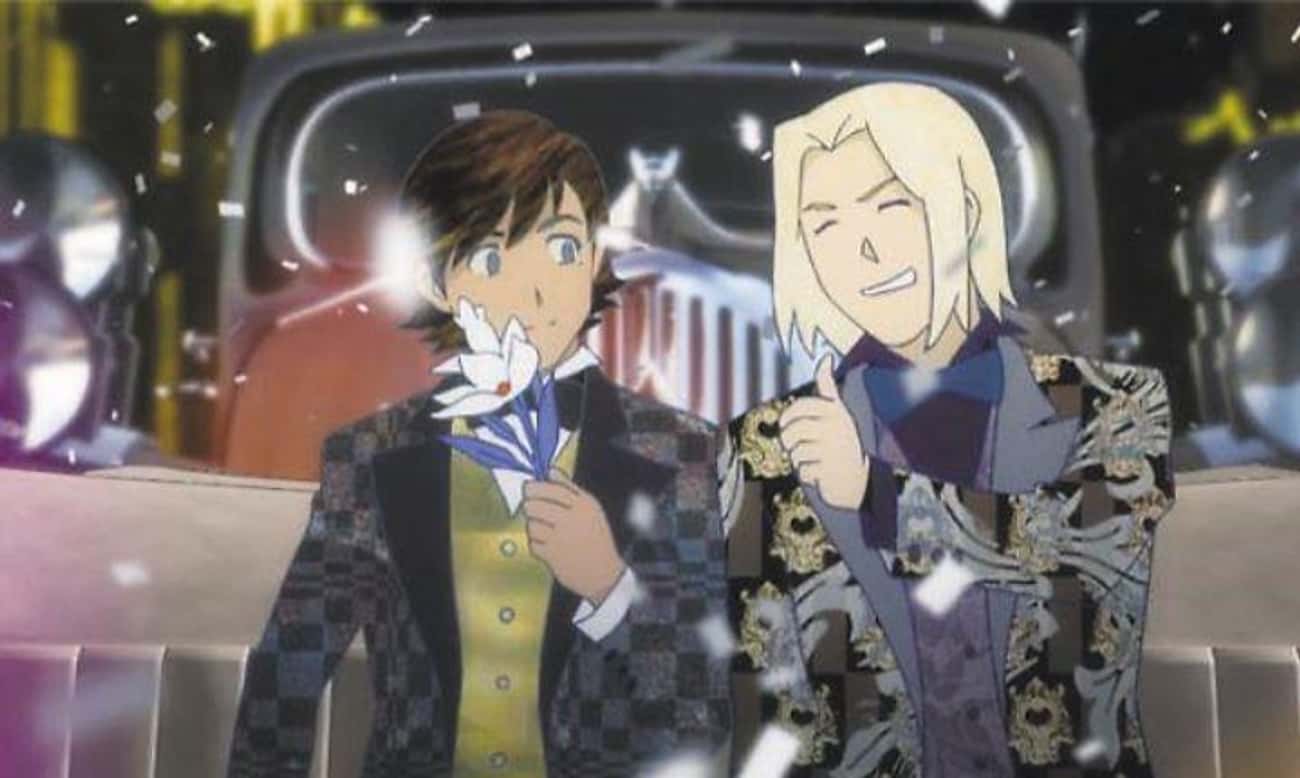 This anime, which is an adaptation of Alexandre Dumas' world-famous work The Count of Monte Cristo, is quite remarkable. Because the story takes place in a future thousands of years after the original story! Our character named Albert de Morcerf attends a carnival on the Moon in 5053 and meets the Count of Monte Cristo! The two get along pretty well in a short time and a friendship begins between them. Morcerf wants nothing more than to have a good time with his new friend. But as always, the Count of Monte Cristo is after something much more mysterious and dark: revenge…
9. Time of Eve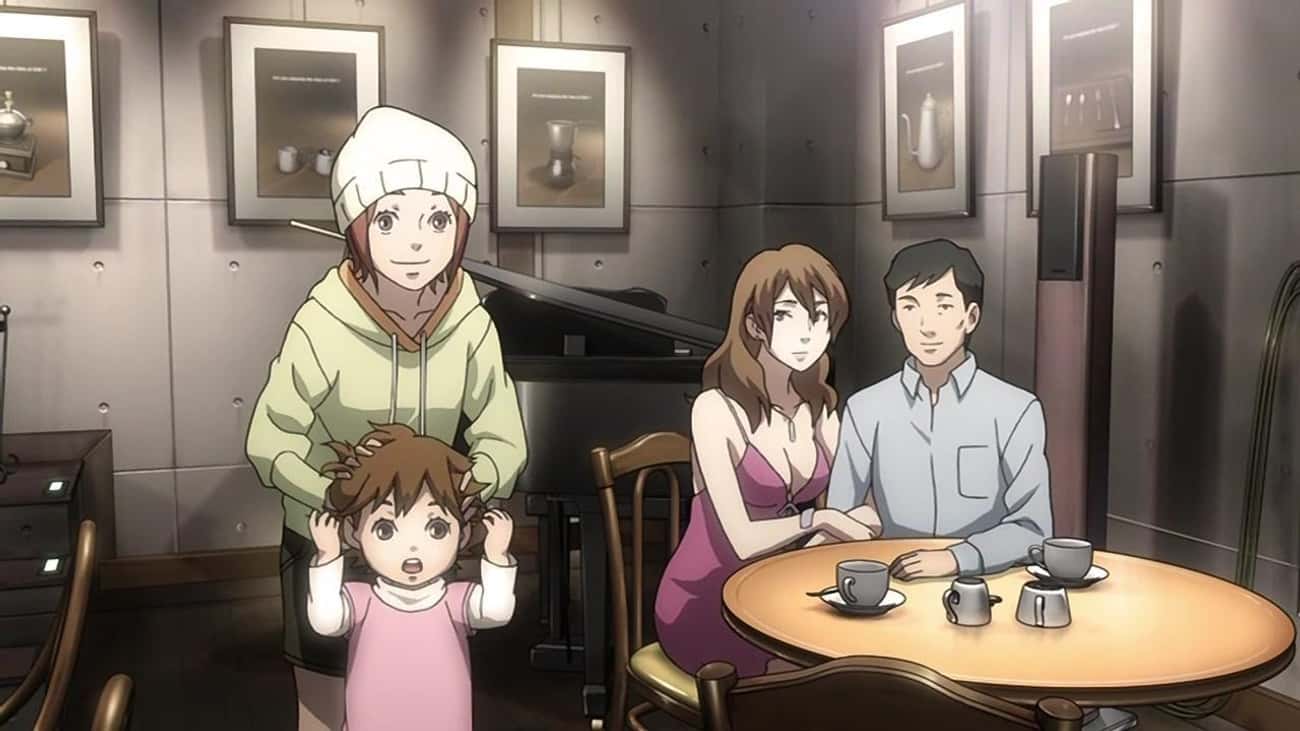 Androids are also an important part of this sci-fi anime series. There are important distinctions between humans and androids in the Time of Eve universe. Androids are not that different from any household appliance for humans. For this reason, our character named Rikuo Sakisaka is also very prejudiced against androids! However, when Rikuo Sakisaka starts spending time in a cafe called Time of Eve, it will cause significant changes in his life. Because in this cafe there is no distinction between androids and humans. Thus, Rikuo Sakisaka discovers that androids are much more mysterious than he was taught.
10. Space Brothers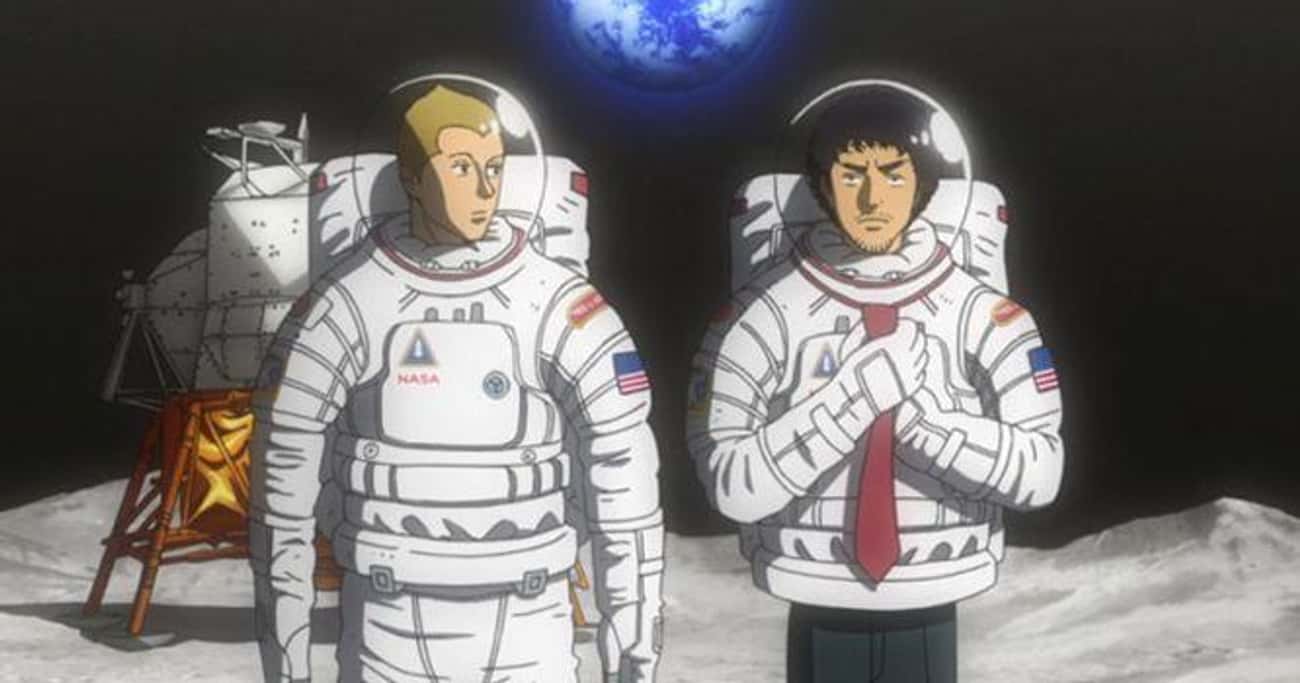 Mutta Nanba and his younger brother Hibito see an object they thought was a "UFO" as a child. Thus, the two brothers dream of becoming astronauts in the future… Years pass and Hibito realizes his dream. He embarks on dangerous but fun space adventures. However, Mutta does not fulfill her dream of being an astronaut. Moreover, she lives an extremely difficult life. However, the two brothers decide to embark on their space adventure together.
11. Planet With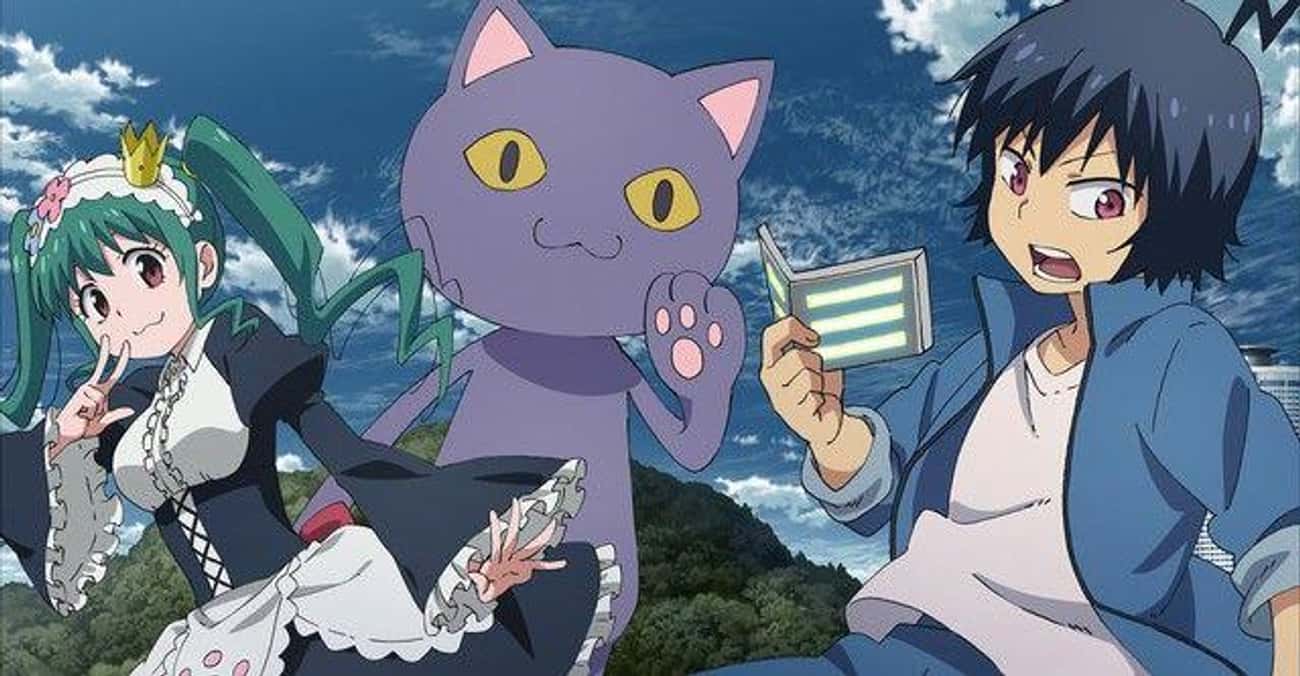 This sci-fi anime series created by Satoshi Mizukami also includes many fun events and characters. Aliens, superheroes fighting against aliens, Soya Kuroi fighting against superheroes and a giant cat who is friend of Soy! Soy has an interesting reason to fight against superheroes! In an alien-superhero fight, Soy's house is destroyed. Soy sees superheroes as responsible for this. Moreover, he is determined to take his revenge…
12. State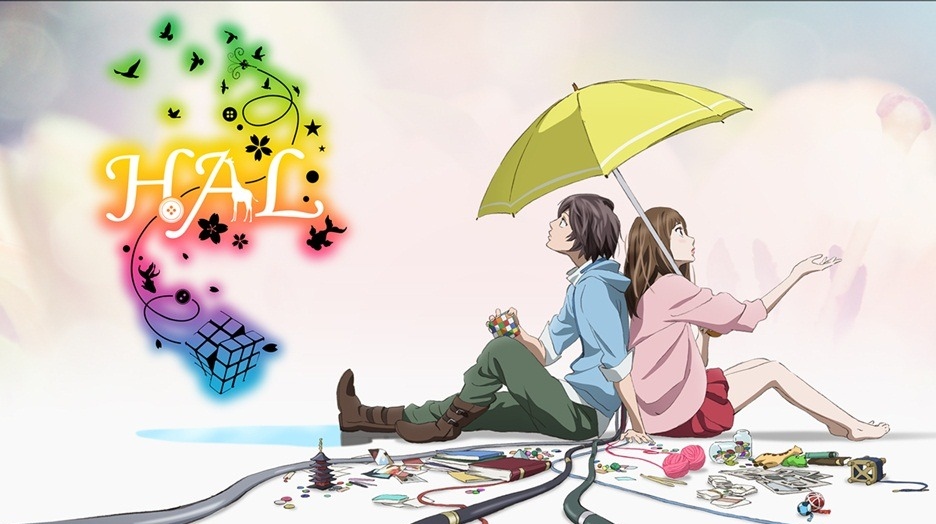 Hal, the love interest of a young girl named Kurimi, dies in a tragic accident. This turns Kurimi's life upside down. However, her grandfather decides to do his best for Kurumi's happiness. For this reason, he assigns a robot named Q01 to make Kurimi happy. Q01 appears before Kurimi in Hal's appearance. Hal and Kurumi continue their love from where they left off! But Hal is not what he used to be…
13. Kaiba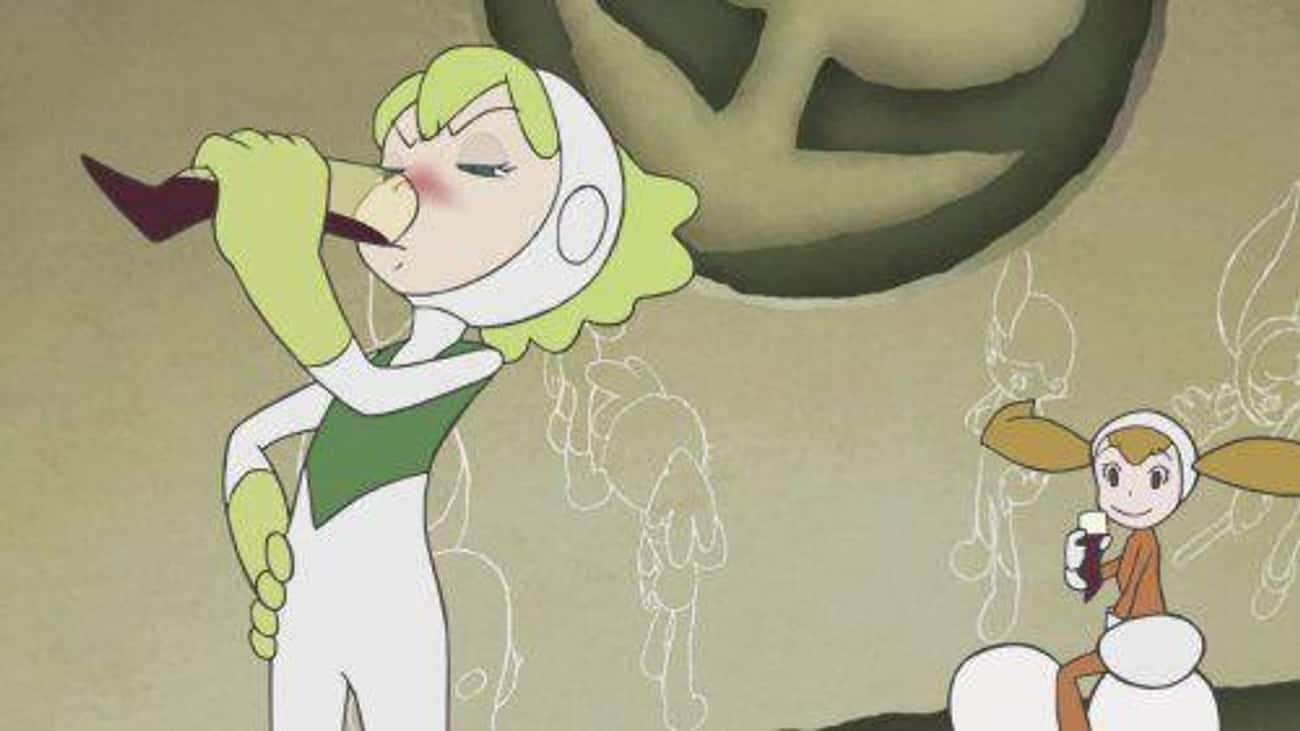 Imagine a universe where your memories don't just stay in your memory. What would it be like to upload your memories and thoughts onto computer chips, or even format them? The anime series Kaiba can help you find the answer to this interesting question! Because in this universe, it is possible to transfer a person's memories and personality to different environments. But only for the rich! Poor people's bodies, on the other hand, are like vessels used for the consciousness transfer of the rich! In such a world, our character named Kaiba wakes up with a photograph of a mysterious woman next to him. He has no memory of who he is or where he came from. Kaiba must embark on an adventure filled with disturbing secrets to learn about his past and identity.
14. Tsuritama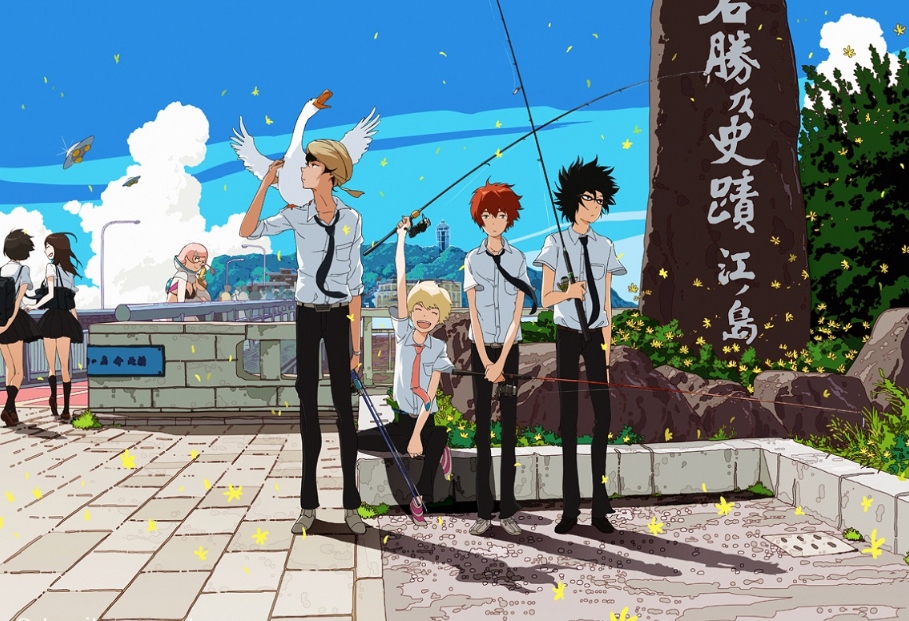 All Yuki Sanda wants is to live a quiet and peaceful life. However, the entry of a student named Haru, who claims to be an alien, will cause unexpected events…
15. Harmony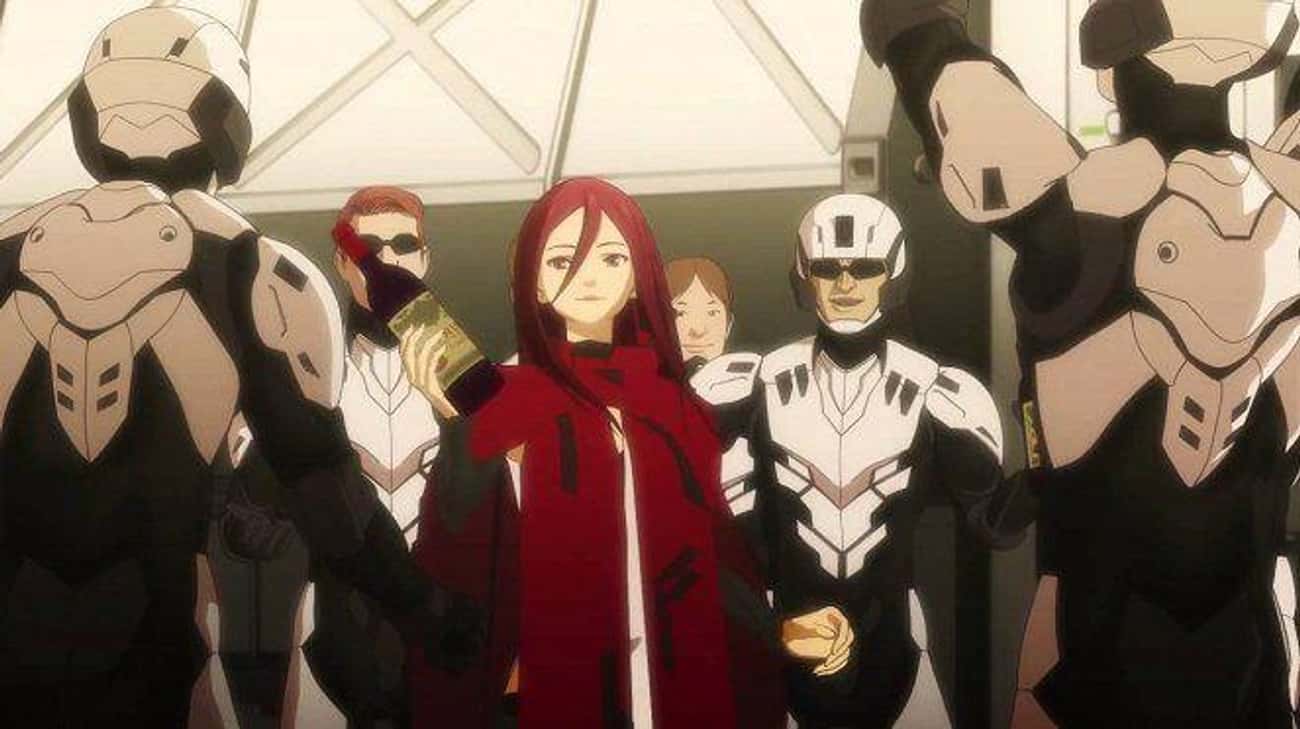 After a nuclear disaster called Maelström, a new order was established in the world. Technological advances in medicine ensure that people lead an extremely healthy life. However, this comes at a cost! The World Health Organization has taken all people under its control in order to protect people's health. However, 3 friends Miach, Tuan and Cian, who do not want to live by the rules of this scary world, commit suicide. Miach loses his life. But Tuan and Cian are saved at the last moment. Over the years, Cian and Tuan have adapted to the rules of the new world. That is, until he starts investigating a mass suicide case thought to be related to Miach.
Source: one