The shark Rosie was a magnificent creature, about 5 meters tall and weighing more than 2 tons. It lived freely in the seas, as it should, until it got caught in the fishermen's net. She was killed after she was caught, she. But even after he died, his body would have to contend with many misfortunes. We examined the sad story of the shark Rosie for you…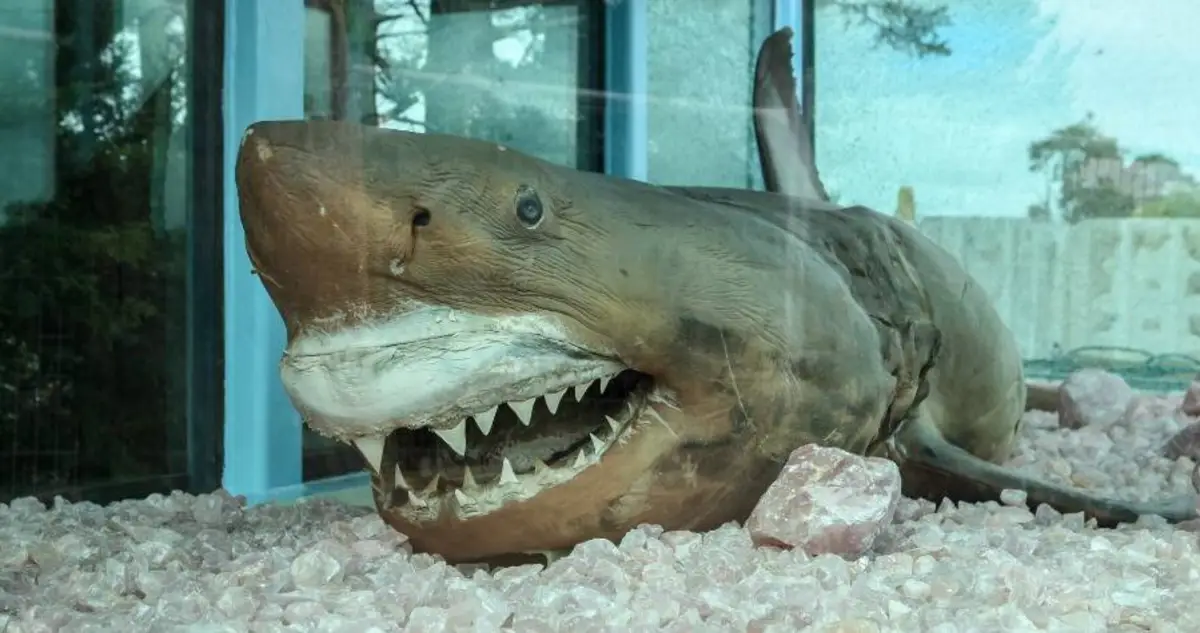 Roise was caught in the nets of South Australian fishermen in 1997. In fact, the fishermen's intention was not to hunt sharks. Especially not directly hunting Rosie at all… However, Rosie was "an unfortunate shark…" The unfortunate animal could not escape from the nets… The fishermen could not save Rosie from the nets either. Finally, realizing that it was not possible to save Rosie, the fishermen killed the animal so that it would not suffer any more…
The capture of such a majestic creature as Rosie has drawn the attention of wildlife parks in Australia. Then one of these parks made an agreement with the fishermen who caught Rosie and bought Rosie. Loaded into a refrigerated truck, Rosie was getting ready to set off for her new home. However, Rosie was detained by the police on suspicion of "eating" a woman who disappeared in the area.
Rosie's new "home"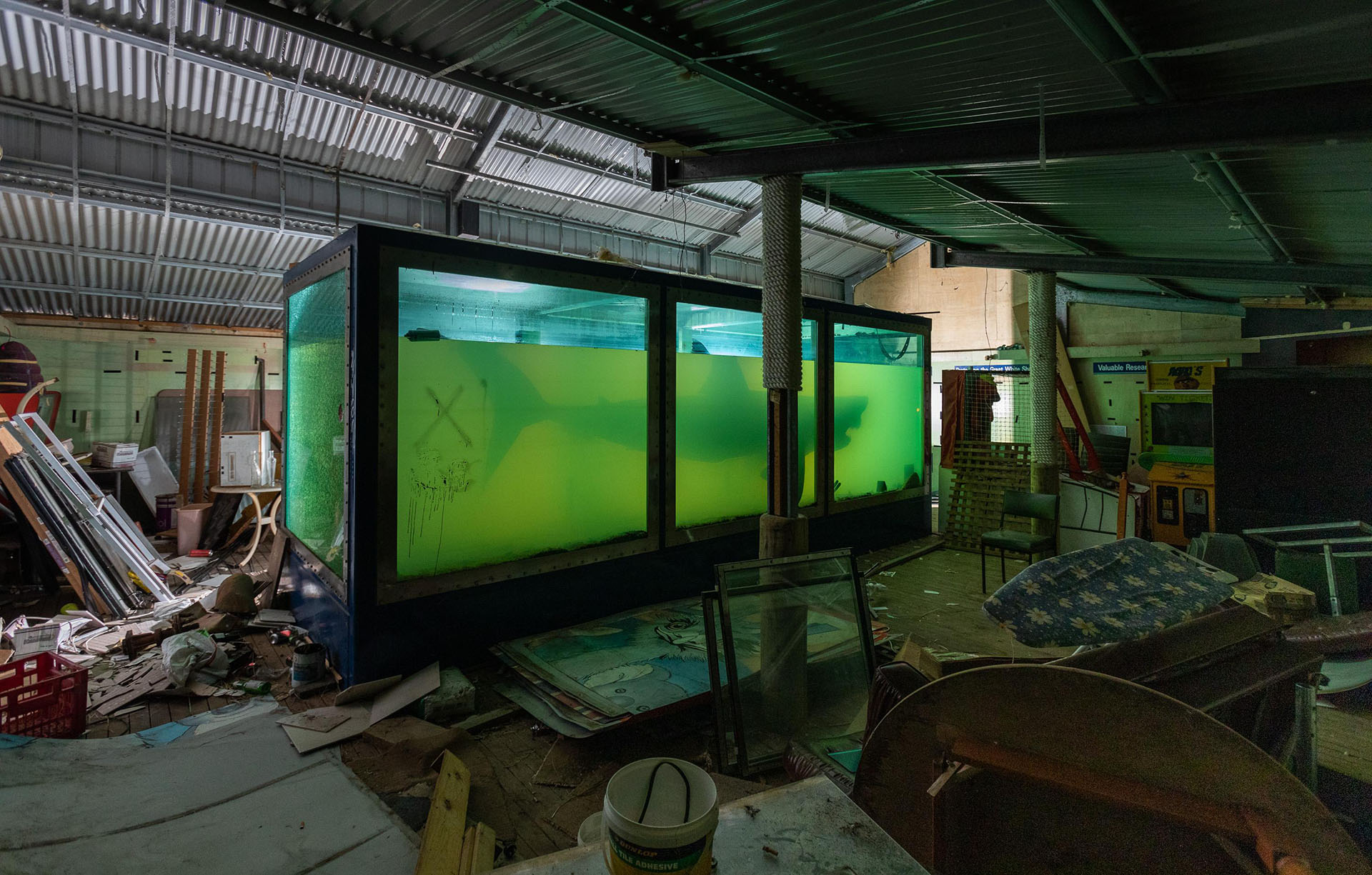 After a long journey, Rosie has arrived at her new home. Here she was displayed for years in a giant formaldehyde-filled glass case. Shark Rosie has become one of the wildlife park's most popular "creatures".
However, in 2012, the wildlife park closed for various reasons. All animals in the park were evacuated and the park was evacuated. Only Rosie was left…
Rosie stayed alone in the abandoned wildlife park for many years, but that would change… In 2018, an internet user going out to explore the abandoned park met Rosie and uploaded images of this magnificent creature to the internet…
Rosie is "remembered"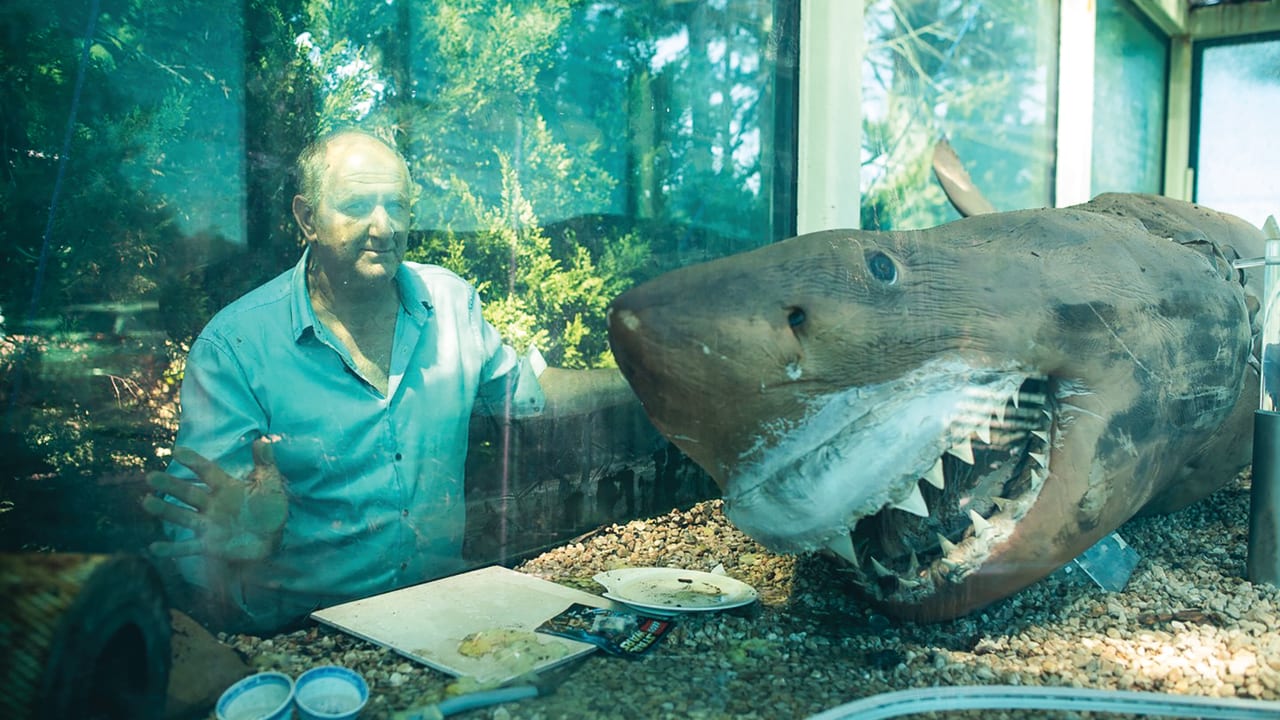 Images of the shark reached millions of users on the Internet. Campaigns began to free Rosie from the "loneliness" to which she was condemned. But Rosie was a "really unfortunate" shark…
With its popularity again, malicious people flocked to the wildlife park. They damaged Rosie's "nest", they threw various garbage into the window, even a television… The glass that Rosie was in was damaged and started to leak toxic gases due to the formaldehyde inside. Public officials began to issue warnings not to go near Rosie. Rosie's body was also getting deformed day by day. The presence of the unfortunate shark was about to become a regional problem. For this reason, some discussions started about the need to dispose of Rosie's body… The unfortunate animal was on the verge of extinction.
The "rescue" of Rosie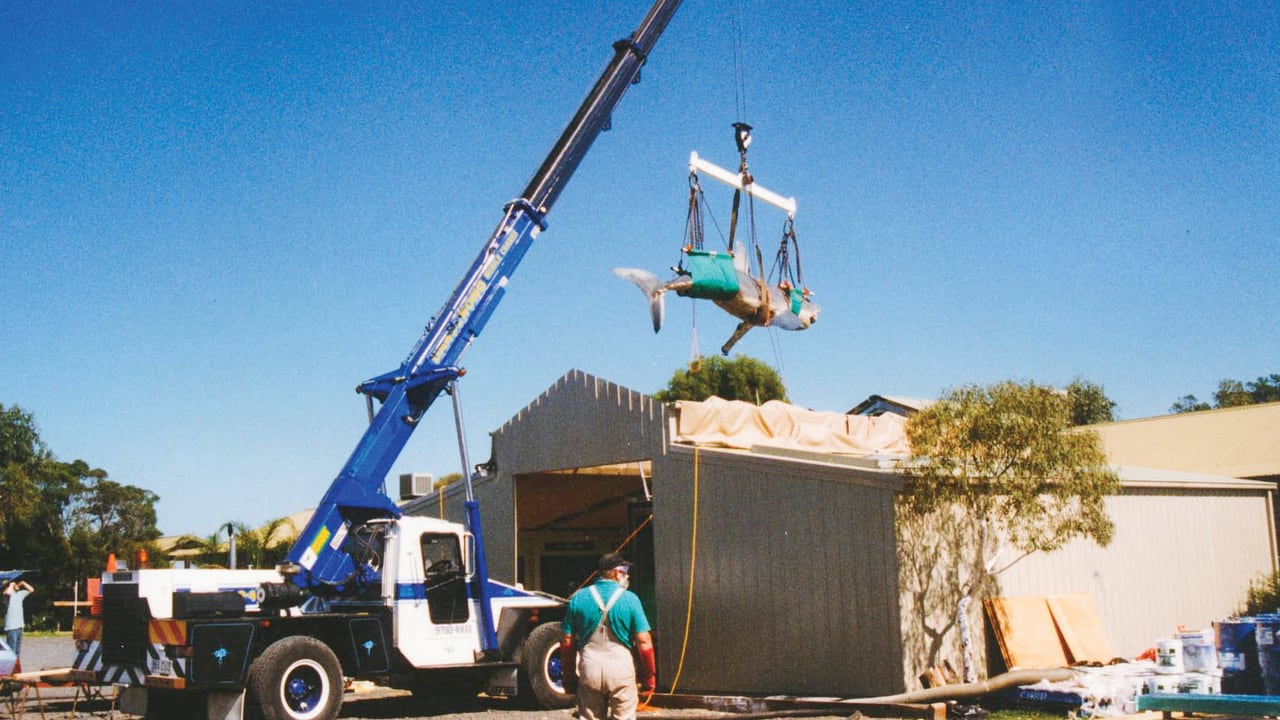 Besides those who thought that Rosie should be destroyed, there were also people who thought she should be saved. These people started an online campaign called "Save Rosie". The campaign reached a wide audience in a short time. Thereupon, Tom Kapitany, the owner of the "Cristal World Exhibition Center", assumed the cost of 500 thousand dollars to save the animal and started working…
Rosie's "not being saved"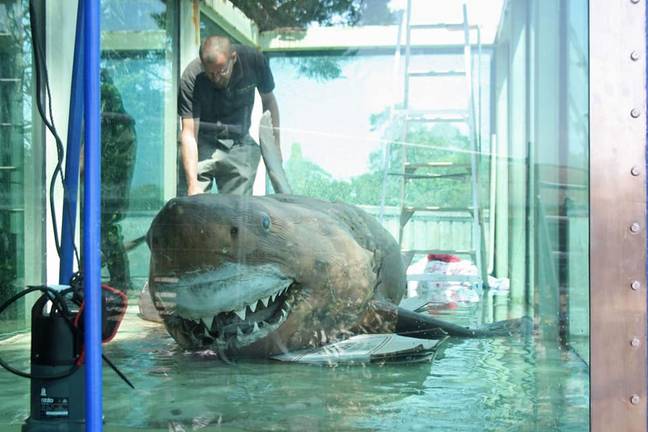 Although the Cristal World Exhibition Center and its staff have made many sacrifices for Rosie, this does not mean that Rosie is fully saved. In order for Rosie's body to remain intact and sterile, very high costs have to be met. Just cleaning the glass from formaldehyde and filling it with glycerol costs thousands of dollars. On the other hand, even moving a huge shark from one place to another is a very challenging and costly process.
Besides all this, rescue operations for the shark Rosie must be completed as soon as possible. Because every passing second harms the body of the unfortunate shark. For this reason, online fundraisers are organized to "really" save Rosie. Unfortunately, donations are not yet sufficient and "unfortunate" Rosie's time is running out.