Today, the TV series industry is at the forefront of technology; focuses on productions that include categories such as action, science fiction and thriller. However, many people prefer to watch sitcoms, ie sitcoms, instead of such series. As such, sitcoms shot in the past or recently never get old and are watched over and over again. That's why we've brought together the best sitcoms for you to laugh at while watching. Here are the best sitcom series.
You may also want to check out this content: 21 Legendary TV Shows Few Known For Those Who Say "I'm Tired of Popular TV Shows"
1. The Office (2005-2013) – IMDb: 9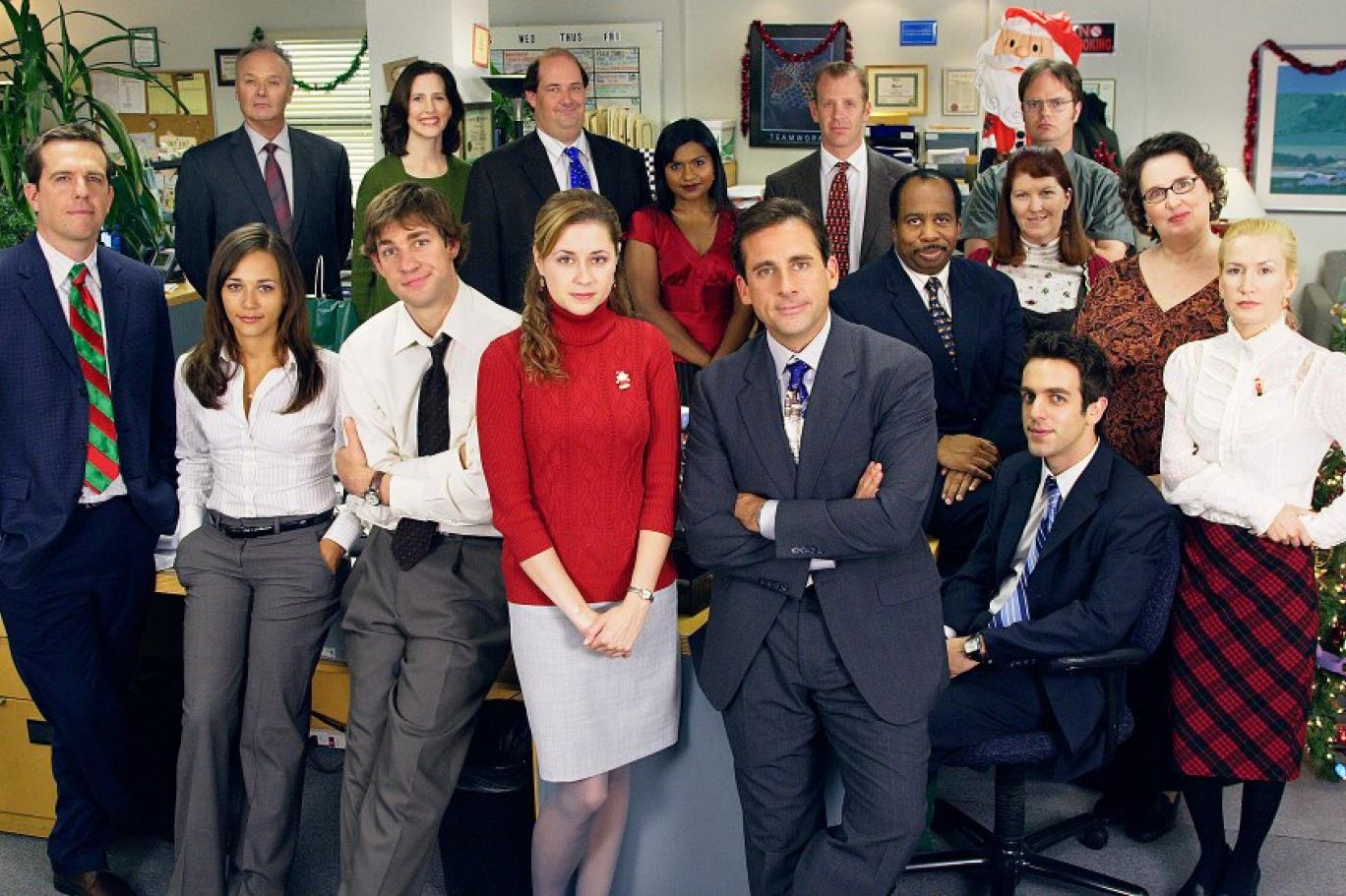 Emmy and Golden Globe winner The Office is about what happens in and outside the office of the Scranton branch of a paper company called Dunder Mifflin. The cast of the series, which is among the best sitcoms, includes names such as Steve Carell, John Krasinski, Jenna Fischer, Rainn Wilson, Mindy Kaling and Ed Helms.
You may also want to check out this content: "15 Fun Comedy Series You Can Watch Soon"
2. Brooklyn Nine-Nine (2013-2021) – IMDb: 8.4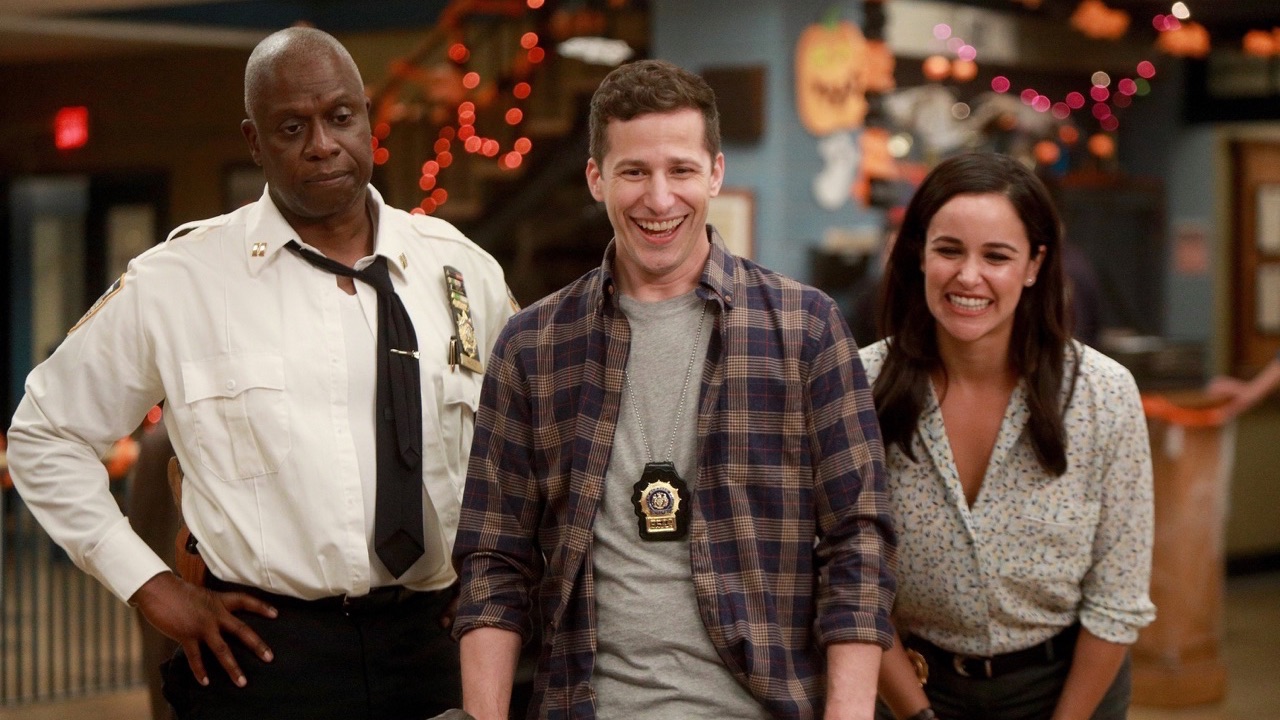 Brooklyn Nine-Nine follows the New York Police detectives and newly appointed chief of police at the fictional 99th District Police Station in Brooklyn. The cast of the production, which is among the best sitcom series, includes Andy Samberg, Stephanie Beatriz, Melissa Fumero, Terry Crews, Joe Lo Truglio, Chelsea Peretti, Andre Braugher.
3. Friends (1994-2004) – IMDb: 8.9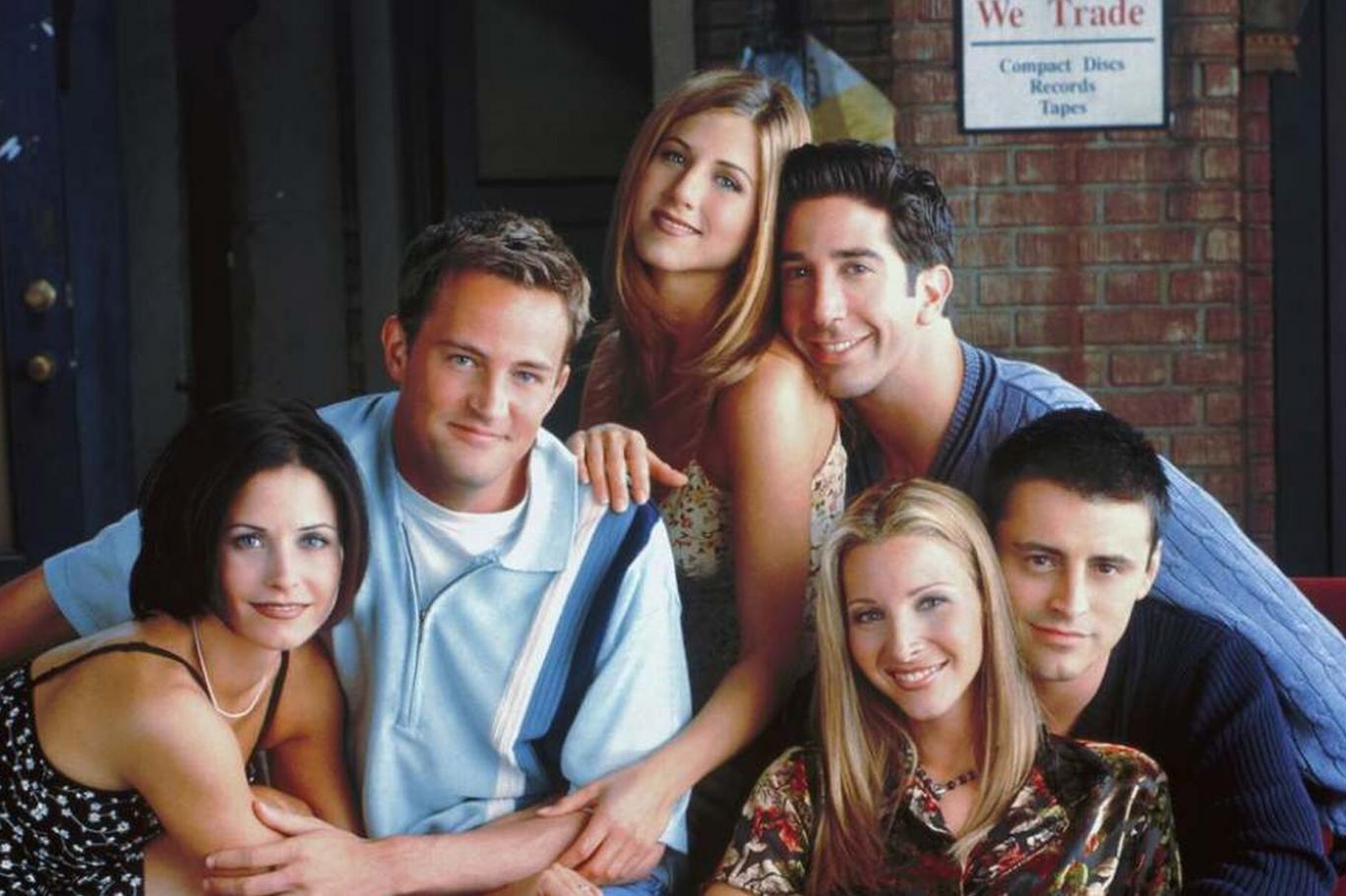 Friends is about the events of a group of friends in their 20s with six different characters, three girls and three boys, in New York City, USA. The series successfully conveys the heartwarming friendships of this group of friends and their fun and romantic adventures to the audience. The production, which is among the best sitcom series, stars Jennifer Aniston, Courteney Cox, Matthew Perry, Lisa Kudrow, Matt LeBlanc and David Schwimmer.
You may also want to check out this content: "Favorite Animated Comedy Series In The Last 10 Years"
4. Seinfeld (1989-1998) – IMDb: 8.9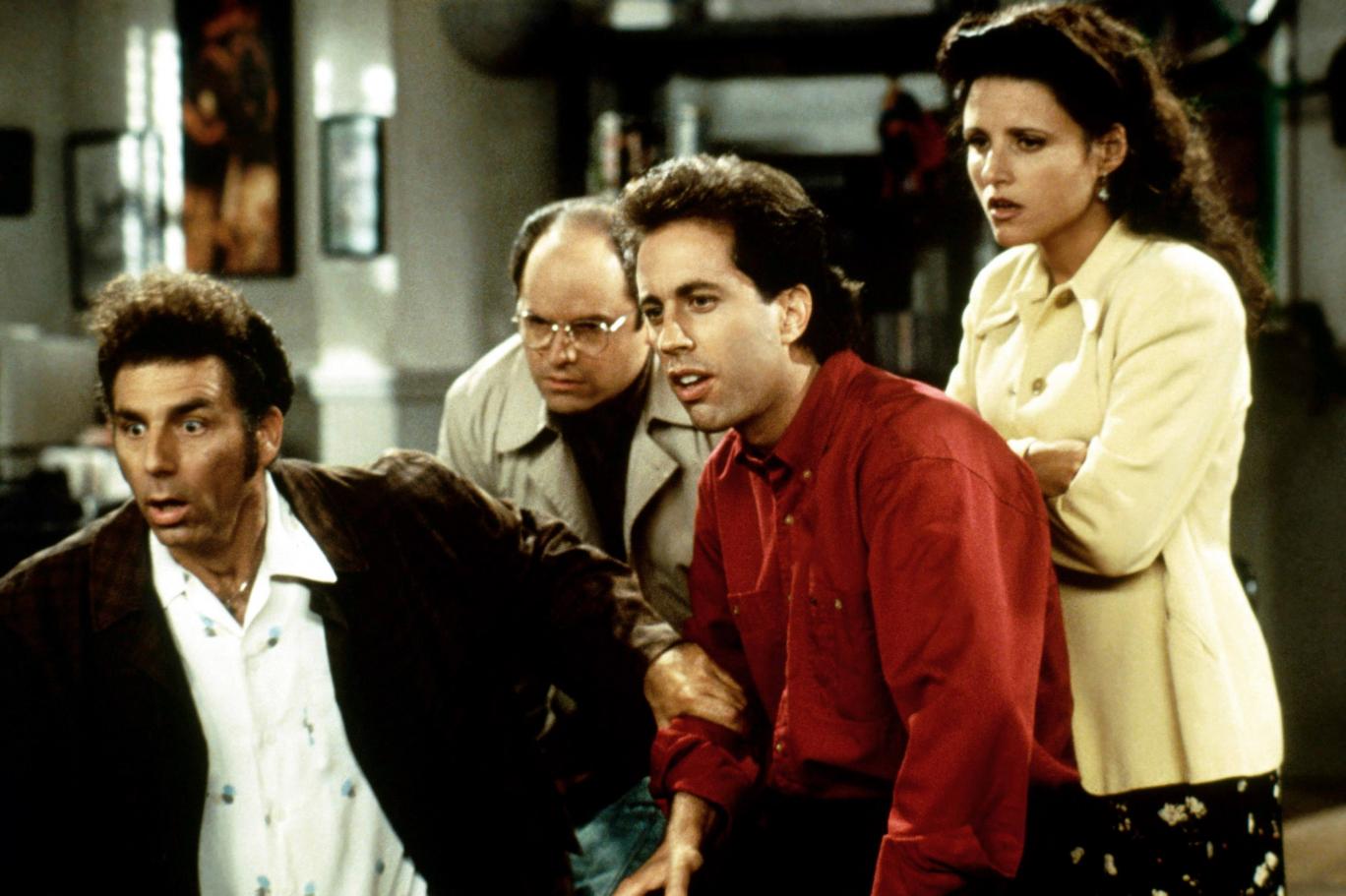 Seinfeld chronicles the adventures of Jerry and his friends George Costanza, Elaine Benes and Cosmo Kramer, who live in New York's West End. Many of Seinfeld's characters are taken from the real lives of its authors. The series stars Jerry Seinfeld, Julia Louis-Dreyfus, Larry David, Michael Richards, Jason Alexander and Jerry Stiller.
5. How I Met Your Mother (2005-2014) – IMDb: 8.3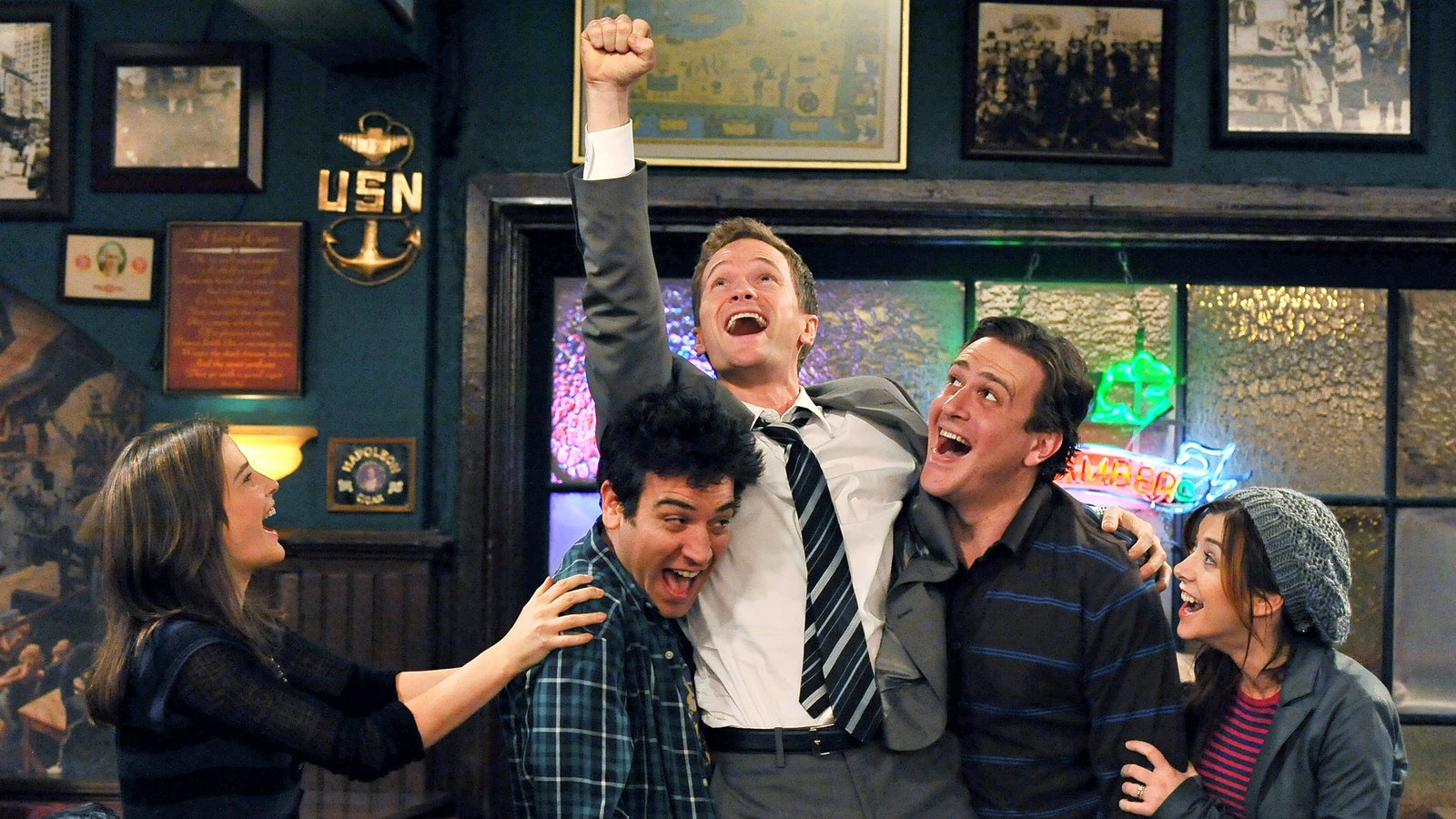 The series begins in 2030 when Ted Mosby tells his children how he met their mother. Ted said, "I'll tell you how I met your mother." says and the series goes back to 2005. Starting from 2005, Ted tells his children about the people he was with until he met their mother, and the fun and heartwarming moments he had with his friends. Josh Radnor, Neil Patrick Harris, Jason Segel, Alyson Hannigan and Cobie Smulders star in the production, which is among the best sitcom series.
6. Two and a Half Men (2003-2015) – IMDb: 7.1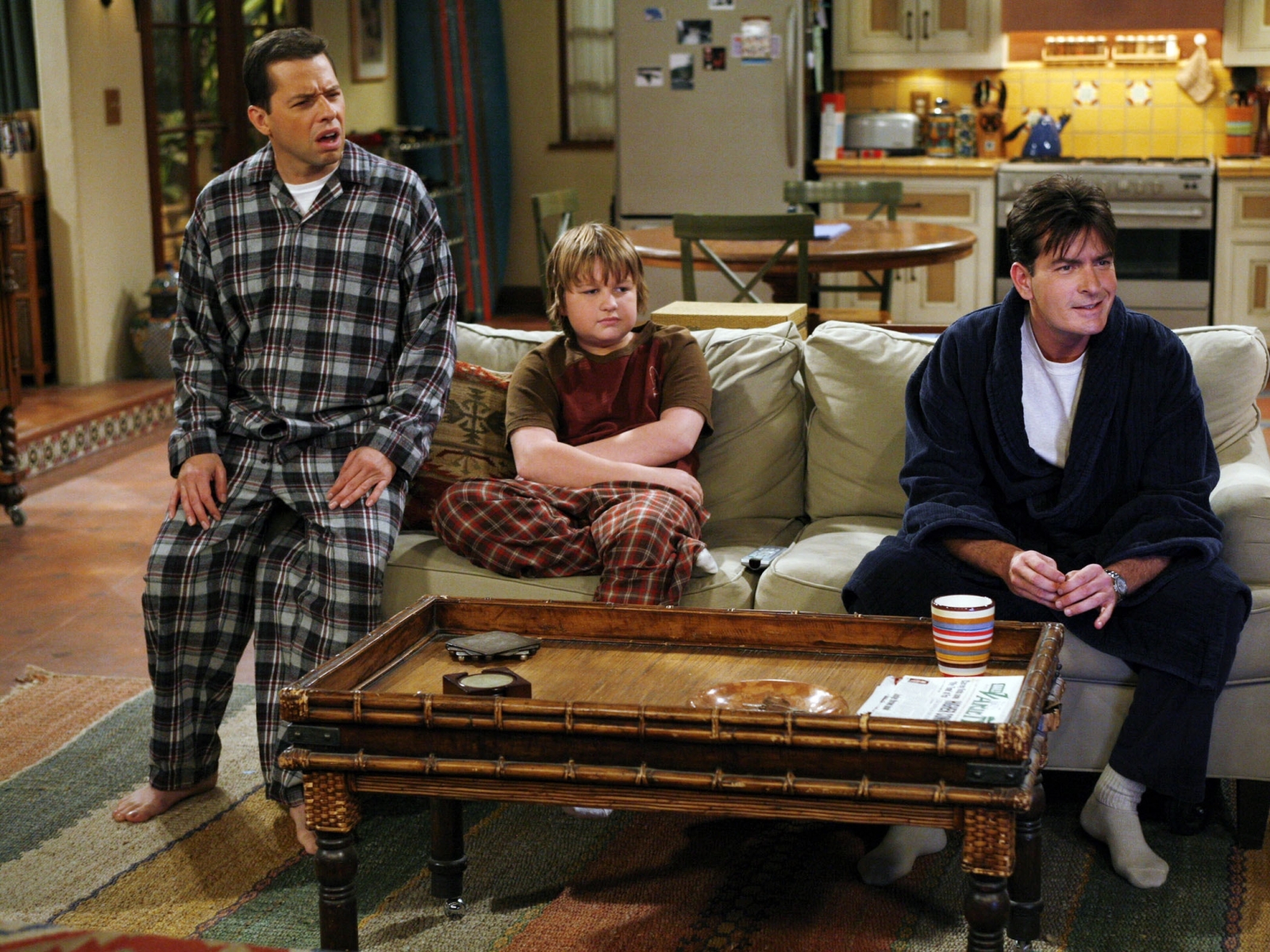 Charlie Harper, in his thirties, is a talented and successful copywriter. He has a house by the ocean and is a total liar. One day, when Charlie's brother Alan breaks up with his wife, Judith, he loses his divorce suit and is forced to move into his sister's house. Alan's 10-year-old son also stays with his father, usually on weekends and other times. The series stars Charlie Sheen, Angus T. Jones, Jon Cryer, Ashton Kutcher, Ryan Stiles, Graham Patrick Martin and Martin Sheen.
Two and a Half Men was nominated for three consecutive Emmy Awards in 2006, 2007 and 2008.
7. 2 Broke Girls (2011-2017) – IMDb: 6.6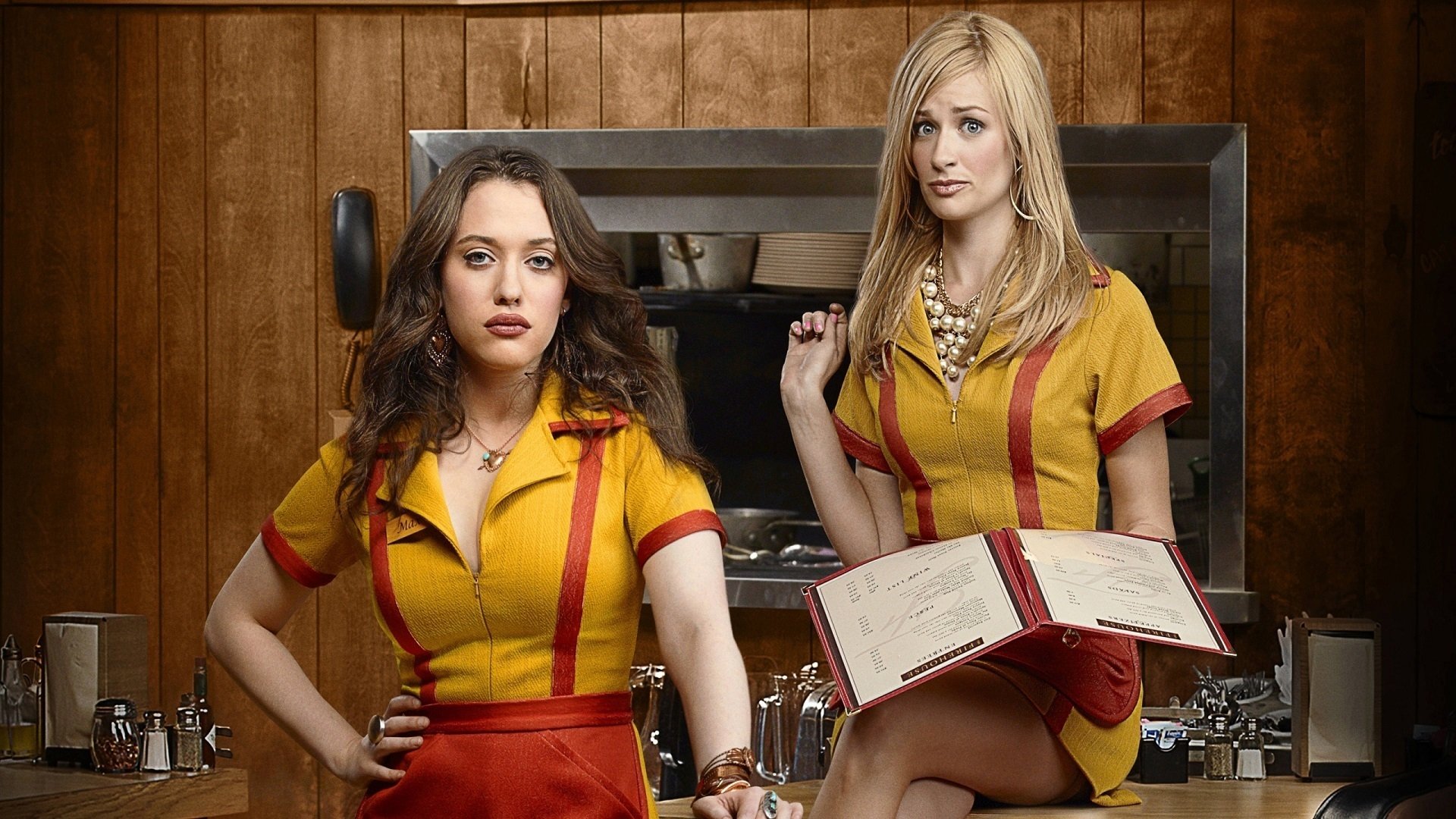 2 Broke Girls is about Max Black, who is in his mid-twenties, from a poor family, and Caroline Channing, who comes from a wealthy family but runs out of money because of his father Martin Channing's fraud case, working at a restaurant in Brooklyn. The lead roles in the series are shared by Kat Dennings and Beth Behrs.
8. Modern Family (2009-2020) – IMDb: 8.5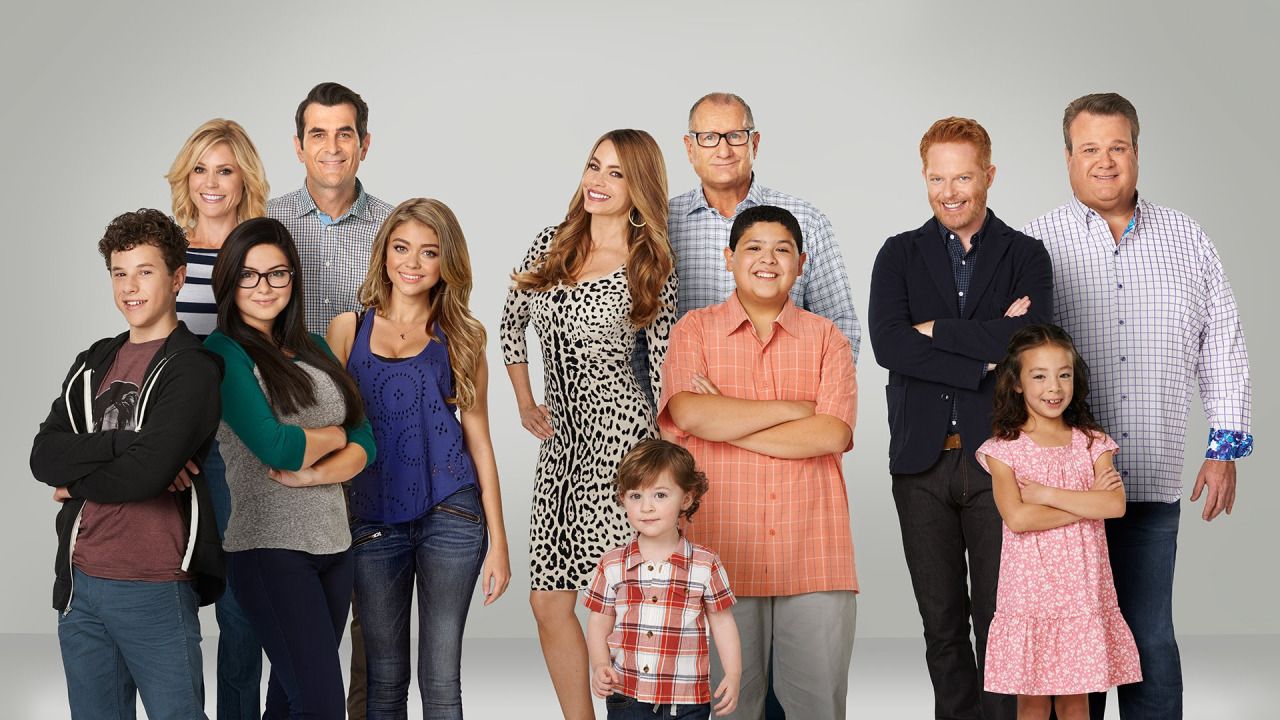 Modern Family revolves around the families of Jay Pritchett and his children, Claire Dunphy and Mitchell Pritchett, and is about the funny events of these three interrelated families. A wealthy man, Jay Pritchett is married to a beautiful younger woman and lives with her son. Claire Dunphy has three completely different children. Mitchell Pritchett is gay and lives with the man he loves. The cast of the series includes Ed O'Neill, Julie Bowen, Jesse Tyler Ferguson, Sarah Hyland, Sofía Vergara, Ariel Winter, Eric Stonestreet, Ty Burrell and Nolan Gould.
Modern Family won Emmy Awards in categories such as Outstanding Comedy Series, Outstanding Supporting Actor in a Comedy Series, Outstanding Supporting Actress in a Comedy Series. It was also awarded Best Television Series in a Musical or Comedy at the Golden Globe Awards.
9. Cheers (1982-1993) – IMDb: 7.9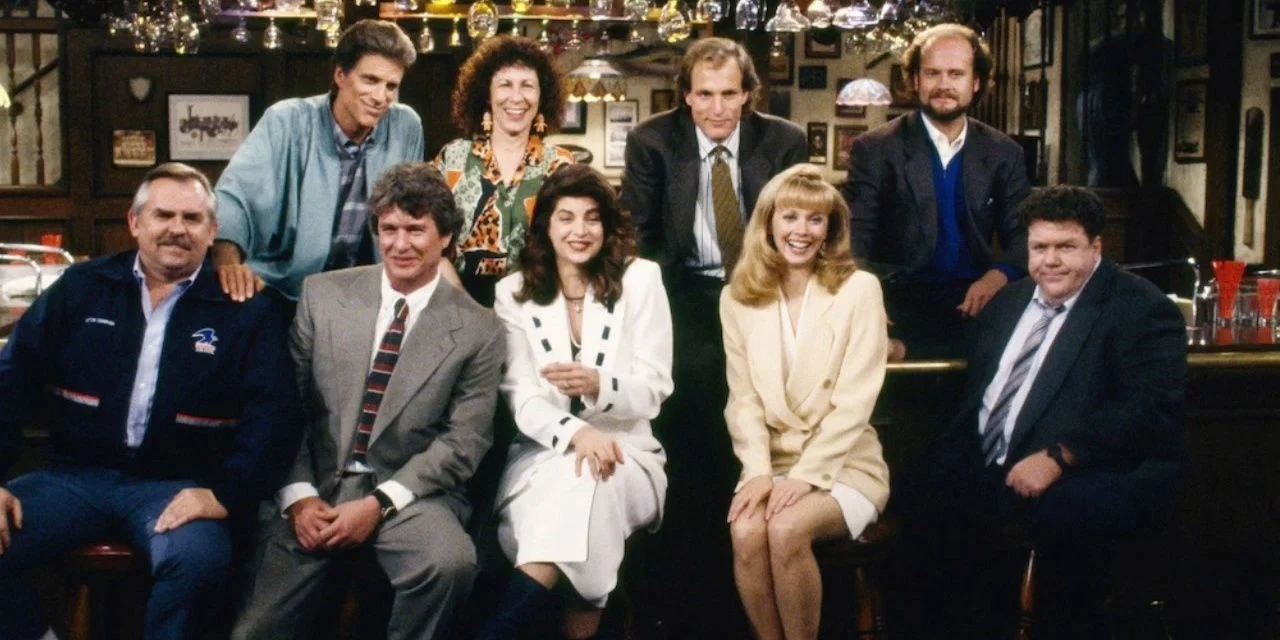 The series takes place in a bar called Cheers. Run by ex-baseball player Sam Malone, this bar tells a different story every episode. Over time, when customers and employees start to be friendly, a more fun and warm environment is created. The series stars Ted Danson, Shelley Long, George Wendt, Rhea Perlman, Kelsey Grammer and Woody Harrelson.
10. Peep Show (2003-2015) – IMDb: 8.7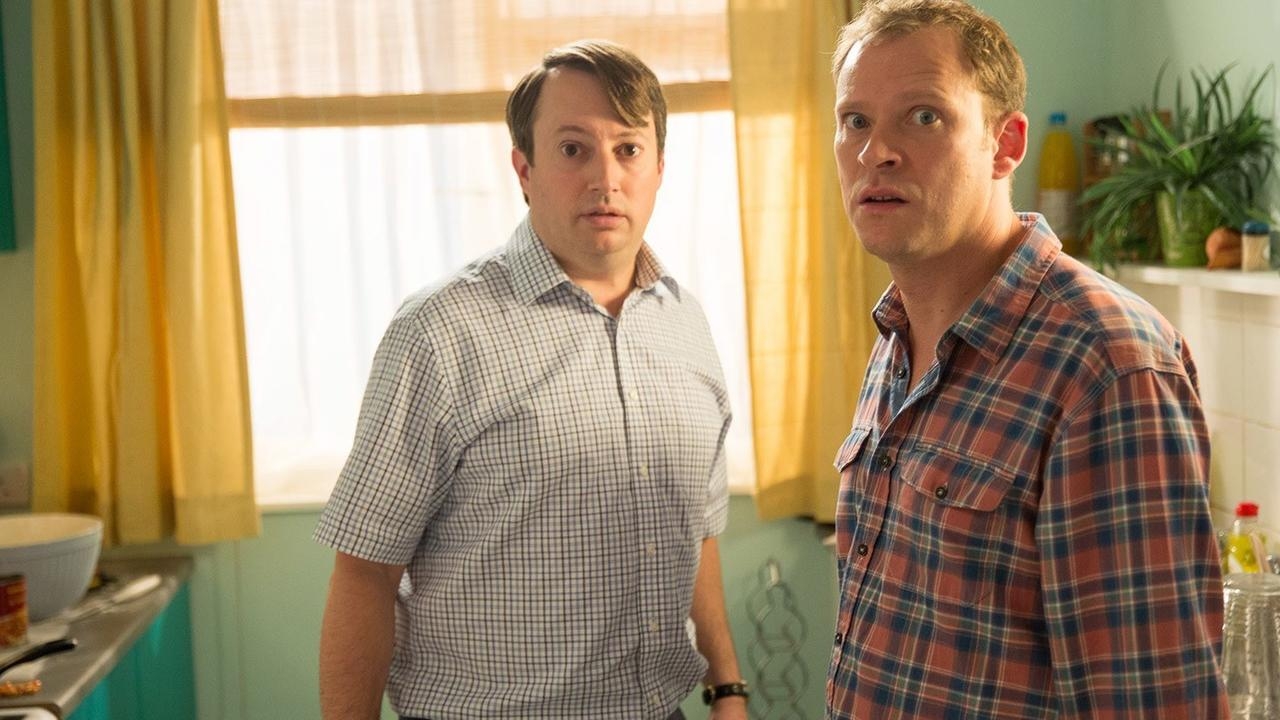 Mark and Jez are roommates. They both have nothing in common except that their life is not normal. As the duo tries to cope with daily life, they will encounter some obstacles and confusion. Among the sitcoms, the production stars David Mitchell, Robert Webb, Olivia Colman and Sophie Winkleman.
11. The Big Bang Theory (2007-2019) – IMDb: 8.2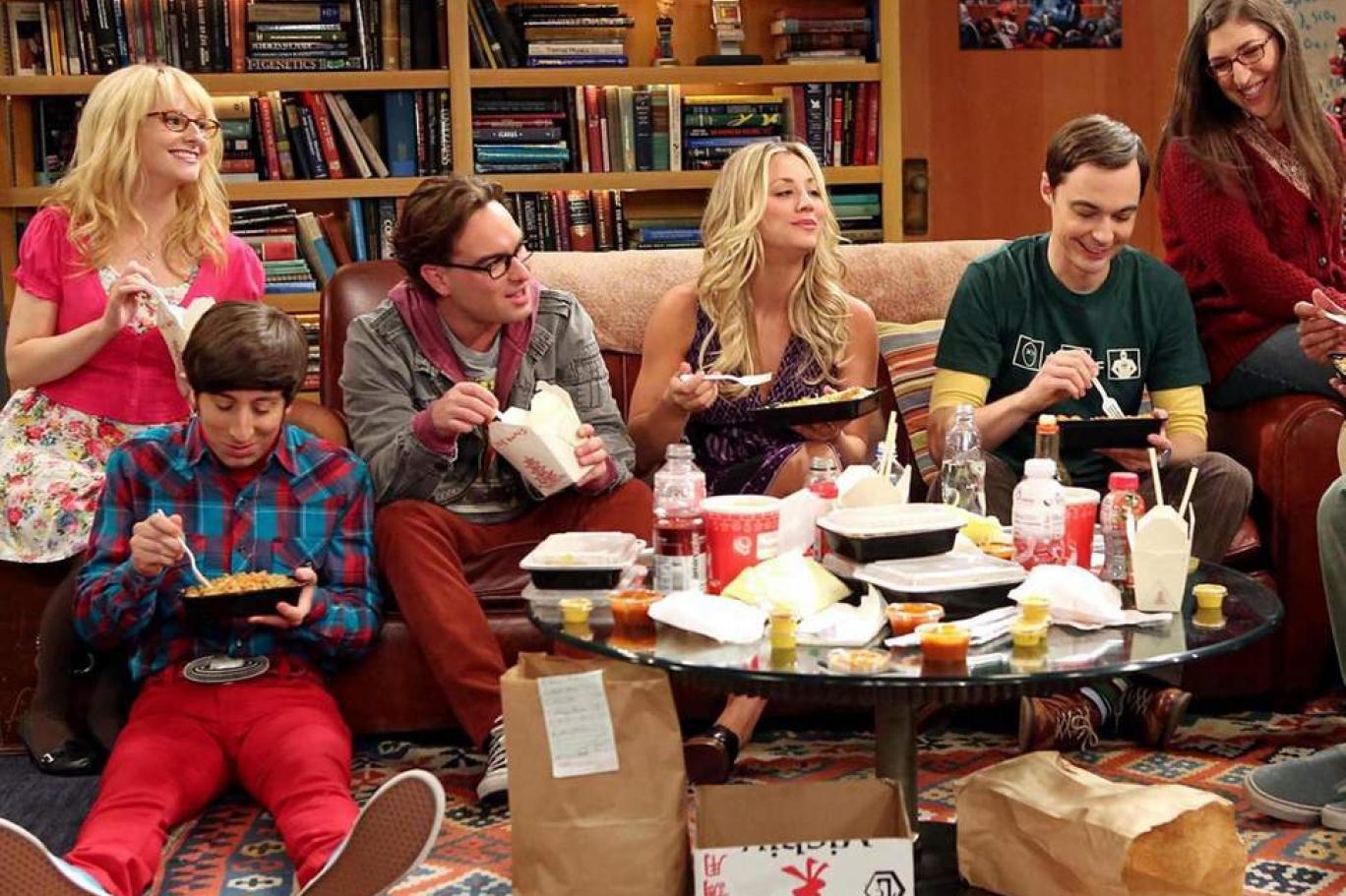 The Big Bang Theory is the home of two gifted housemates at the California Institute of Technology, experimental physicist Leonard Hofstadter and theoretical physicist Sheldon Cooper, their waitress and aspiring blonde neighbors Penny, Leonard, and non-doctoral aerospace engineer Howard Wolowitz and astrophysicist Rajesh Koothrappali. It's about fun events. These four men's interests and acumen for science and sci-fi, combined with Penny's social skills and normal demeanor, produce hilarious results. The cast of the series includes Kaley Cuoco, Jim Parsons, Mayim Bialik, Melissa Rauch, Johnny Galecki, Simon Helberg and Kunal Nayyar.
12. Community (2009-2015) – IMDb: 8.5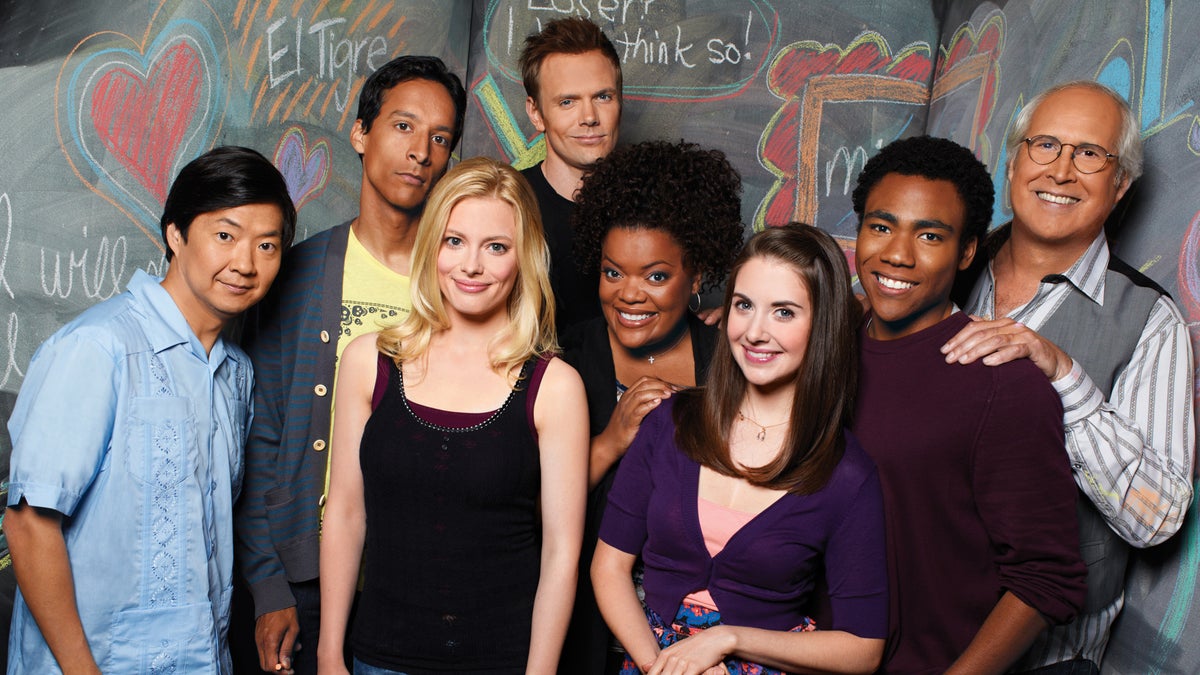 A young lawyer, Jeff Winger, has his license revoked when his diploma is found to be fake. So Jeff wants to regain his law degree and goes to Greendale, where he thinks he can graduate easily. However, Jeff finds himself at the school with different goals as the leader of a misfit group trapped in Greendale for completely different reasons. The series stars Joel McHale, Alison Brie, Danny Pudi, Gillian Jacobs, Donald Glover, Yvette Nicole Brown and Ken Jeong.
13. It's Always Sunny In Philadelphia (2005-) – IMDb: 8.8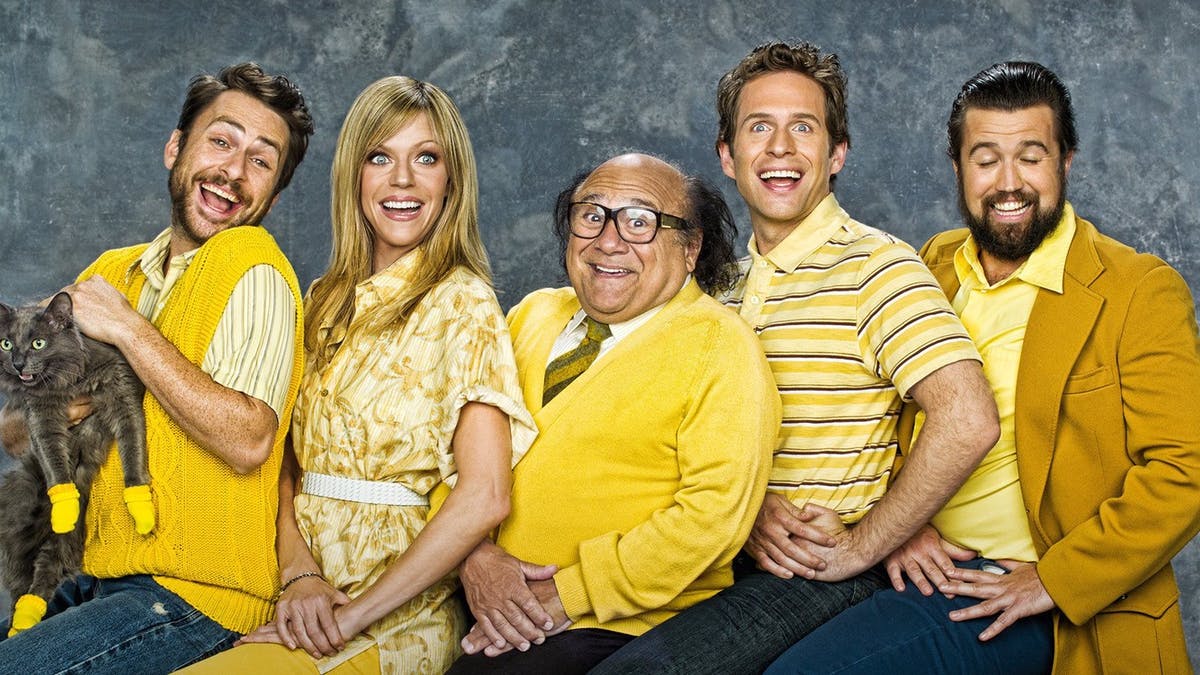 One of the best sitcom series, the production tells the adventures of a group of friends who care about nothing but their personal interests and who run a rather unsuccessful Irish bar in South Philadelphia called "Paddy's". The cast of the series includes Rob McElhenney, Glenn Howerton, Danny DeVito, Charlie Day and Kaitlin Olson.
14. The Cosby Show (1984-1992) – IMDb: 7.4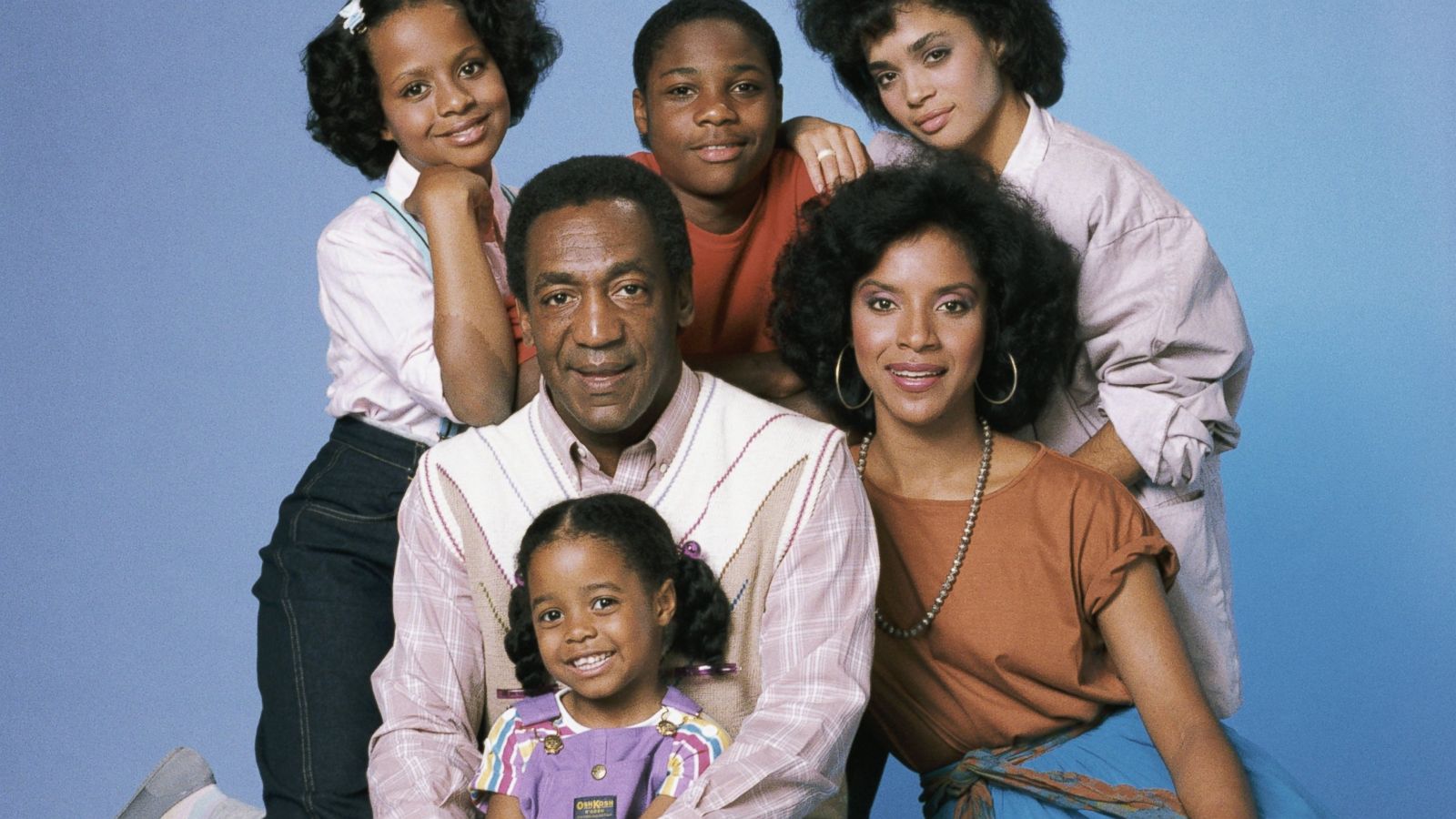 The Cosby Show focuses on the experiences of the Huxtable family living in New York. The series stars Bill Cosby, Malcolm-Jamal Warner, Phylicia Rashad, Keshia Knight Pulliam, Tempestt Bledsoe and Lisa Bonet. The Cosby Show has won three Golden Globes, making it one of the most loved shows of all time.
15. Chuck (2007-2012) – IMDb: 8.2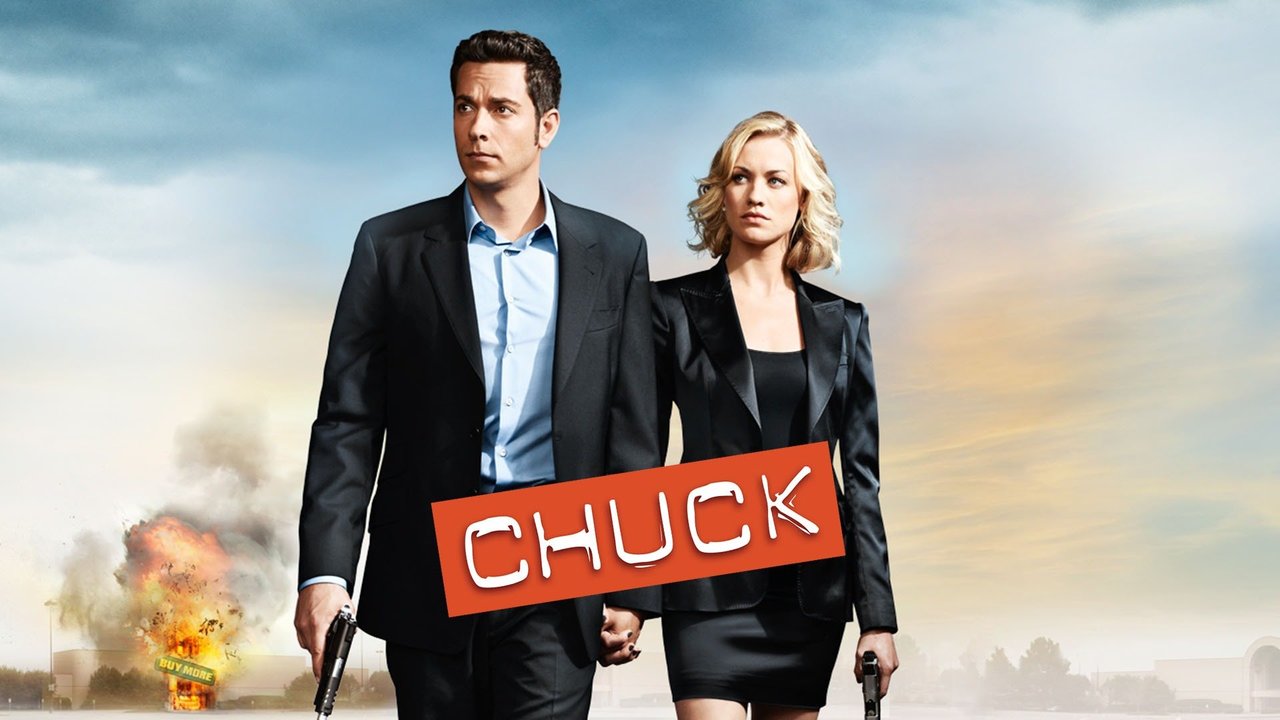 Years later, Chuck receives a mysterious email from his friend Bryce, who got him expelled from Stanford University. Bryce works for the CIA and gets secret government secrets. He sends an e-mail of thousands of pictures containing these secrets to Chuck before he is killed. The United States' top secrets are saved in Chuck's mind. After this incident, many funny and dangerous events go through the head of Chuck and the CIA agents Sarah and Casey who accompany him. The cast of the series includes Yvonne Strahovski, Zachary Levi, Joshua Gomez and Sarah Lancaster.
16. Arrested Development (2003-2019) – IMDb: 8.7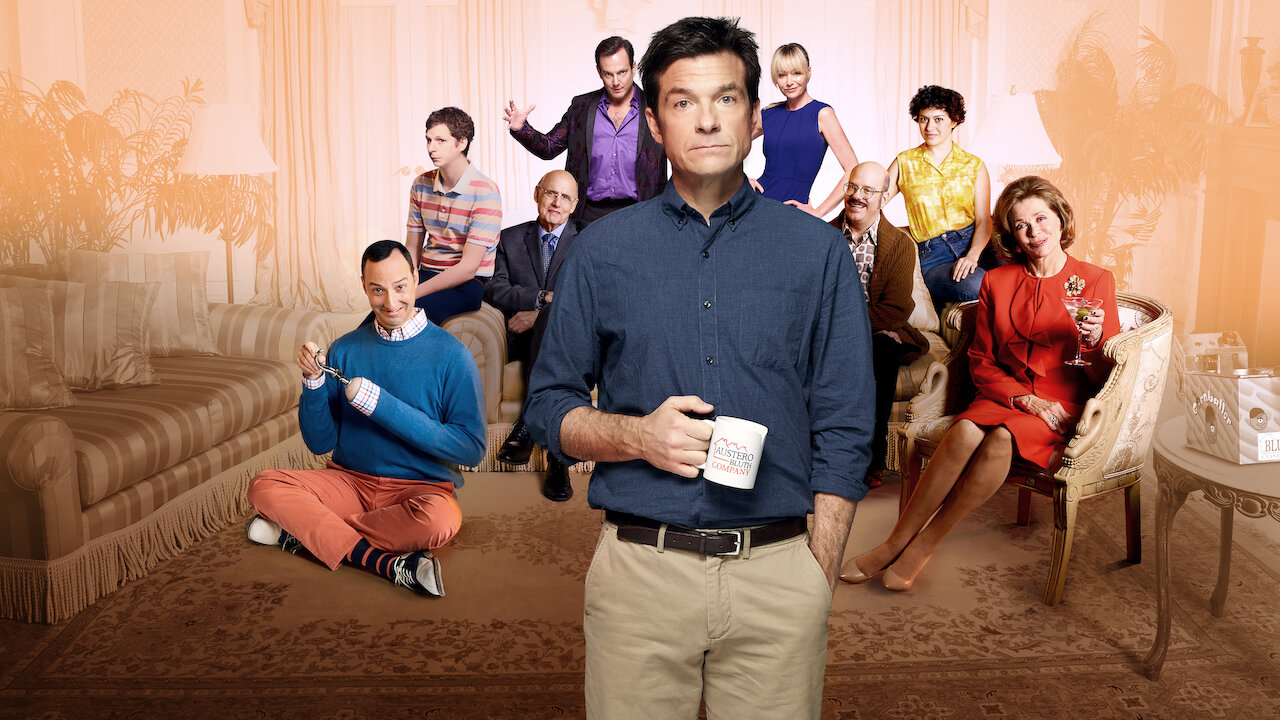 Wanting to leave the family business and start a new life for himself, Michael is unable to fulfill his plan after his father is arrested for account fraud and is forced to stay in Orange County and teach his strange family members how to live with what they have. Jason Bateman, Alia Shawkat, Portia de Rossi, Will Arnett, Michael Cera and Jessica Walter star in the production, which is among the most popular sitcoms.