The Gulag was a labor camp system established during the long reign of the Soviet Union's dictator, Joseph Stalin. From the 1920s until Stalin's death in 1953, about 18 million people worked in these camps. Conditions in the Gulag were brutal, containing hundreds of labor camps, each housing between 2,000 and 10,000 people. Prisoners who worked up to 14 hours even in harsh weather conditions; He was dying of hunger, disease, and exhaustion. However, labor camps were not exclusive to the Soviet era. This system was used by the Russian Empire for centuries. The Russian Empire had inspired the future Soviet Gulag system by brutally imprisoning and working in harsh conditions. So how exactly did the Gulag system work?
"Prisoners" in the Gulag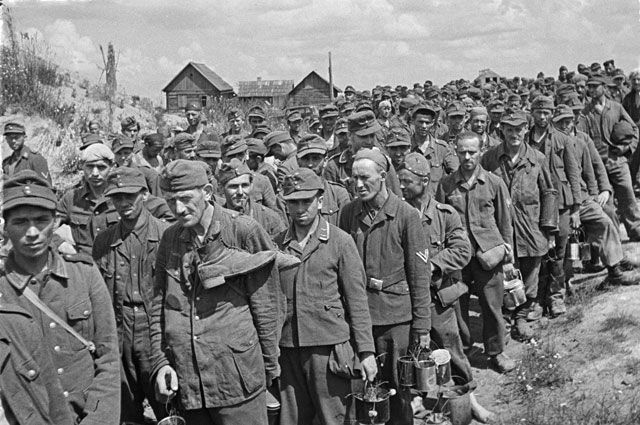 During the Russian revolution, Lenin set up political prisons that operated outside the main judicial system. Then in 1919 the first labor camps were opened. These labor camps grew under Stalin's rule, laying the foundations for the Gulag system, which stands for the Chief Administration of the Labor Camps.
Female prisoners in a Gulag, 1930s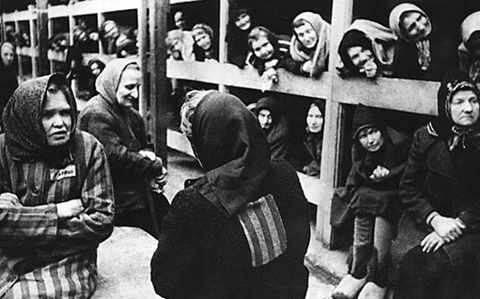 Opponents of Soviet rule, political prisoners, prisoners of war, and other criminals were imprisoned in labor camps. The prisoners had to struggle with disease and hunger in cold weather conditions. They worked hard for months, sometimes years. More than 5,000 labor camps were set up throughout Russia. Most of them were in very remote areas such as Siberia.
Interior view of a prisoner house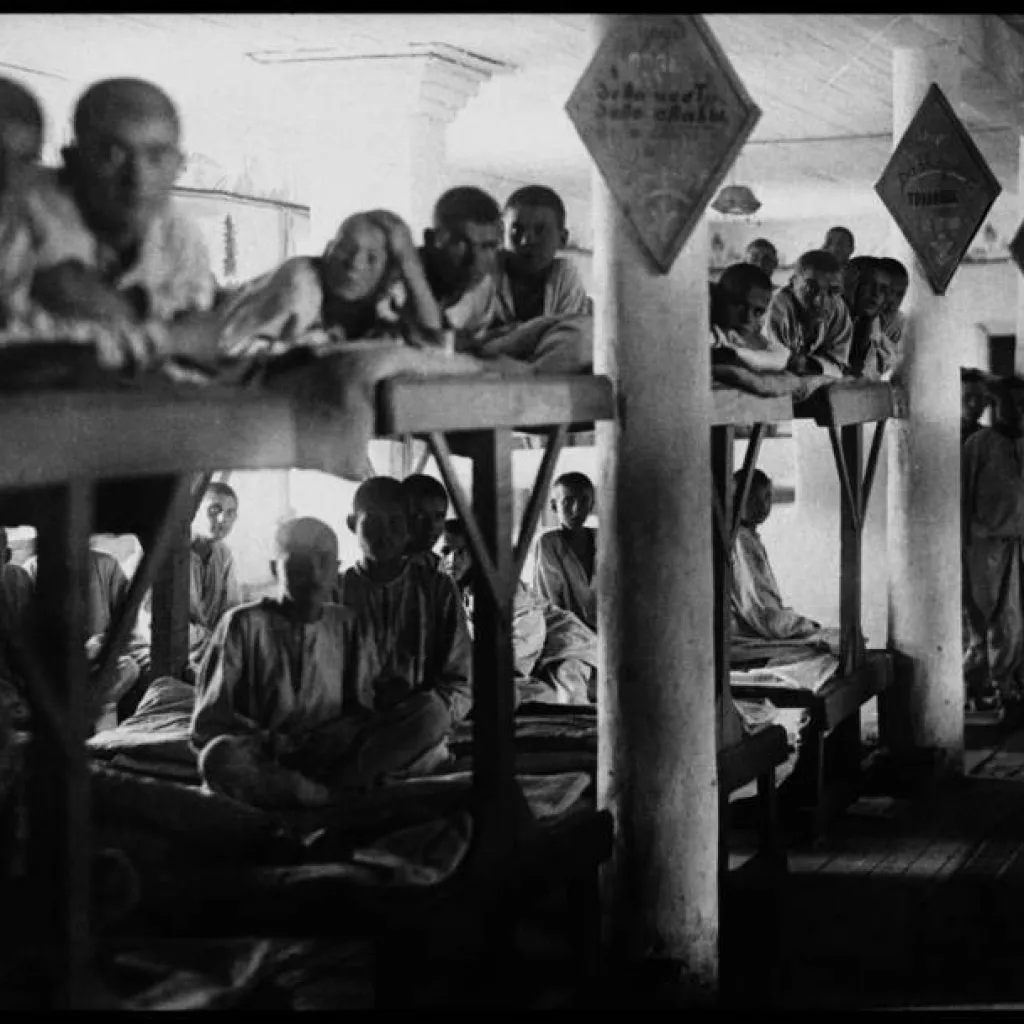 Gulag prisoners were often employed as unpaid workers on large construction projects. Thousands of the more than 200,000 prisoners worked during the construction of the Moscow Canal died due to the harsh conditions.
Varlam Shalamov, who was arrested in 1929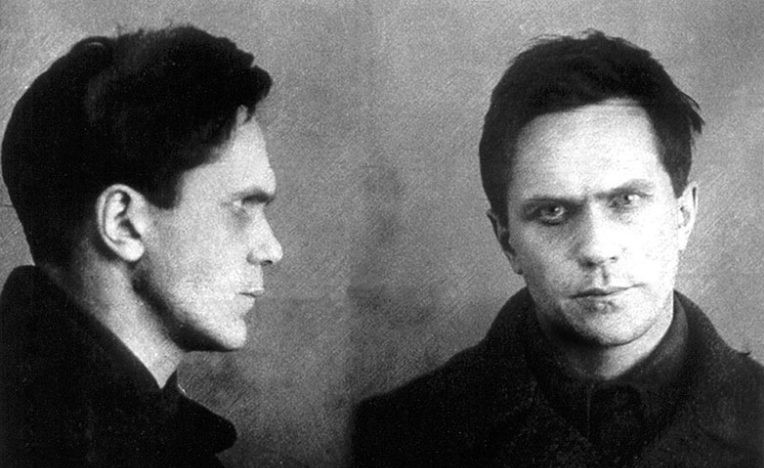 Varlam Shalamov, writer, poet and journalist, was born in 1907 in Vologa. Shalamov was a supporter of Leon Trotsky and Ivan Bunin. He was arrested in 1929 after joining a Trotskyist group. Thereupon, he was sent to Butrskaya prison and forced to live in solitary confinement. Shalamov, who was later released, was caught and convicted again for spreading anti-Stalin literature. After he was finally released from the Gulag system in 1951, he read Kolyma Tales about life in the labor camp. Wrote. He died in 1974.
Yury Dombrovsky, who was arrested in 1932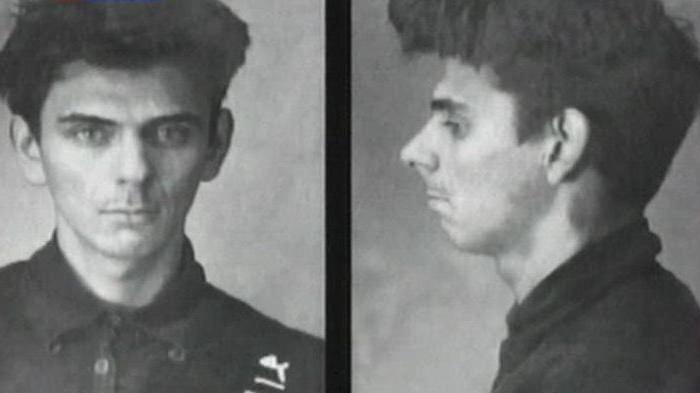 Yury Dombrovsky, a Russian writer, Useless Faculty of Knowledge and Keeper of Antiquities He was the owner of remarkable works such as Dombrovsky was arrested as a student in Moscow in 1932 and exiled to Alma-Ata. Freed and arrested several more times, Dombrovsky, like other prisoners, was sent to notorious labor camps. Dombrovsky, who was imprisoned for 18 years, was finally released in 1955. He died in 1978 after being severely beaten by a group of unidentified men.
Pavel Florensky, who was arrested in 1934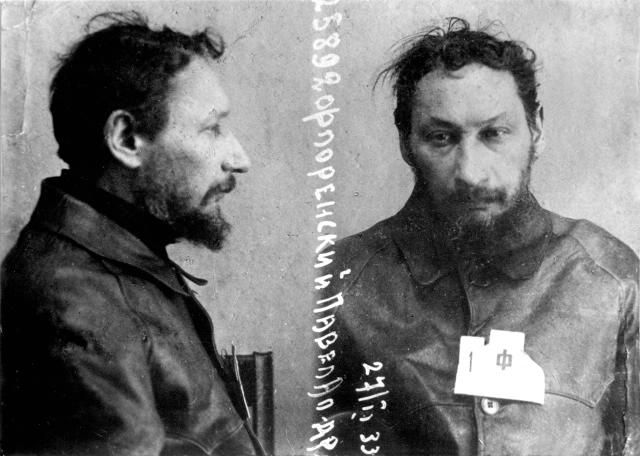 Russian sage Pavel Florensky was born in 1882. He was a priest with extensive knowledge of mathematics, science, engineering, and philosophy. Florensky was arrested in 1933 for attempting to overthrow the state. Although the accusations were untrue, Florensky admitted his guilt not through threats and coercion. He was then sentenced to 10 years in prison and sent to labor camps like other prisoners. In 1937, he was sentenced to death for not disclosing the whereabouts of Sergei Radonezhsky, a Russian saint. He was shot dead on December 8, 1937, along with 500 other people.
Sergei Korolev, who was arrested in 1938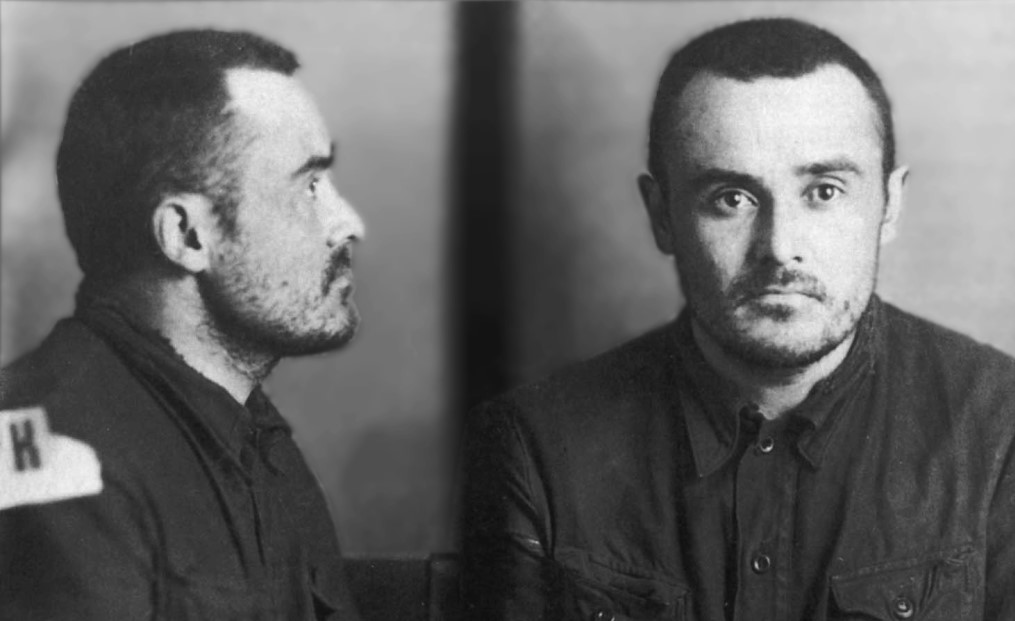 Sergei Korolev was a Russian rocket engineer who played a leading role in the space race between the USSR and the USA in the 1950s and 1960s. Sergei worked at the Jet Propulsion Research Institute, where many leaders of the institution were arrested and tortured. In 1938, he was arrested on the false charge of being "a member of an anti-Soviet counter-revolutionary organization". Sergei, along with other prisoners, was tortured and spent 6 years in prison.
Aili Jurgenson, 14, arrested in 1946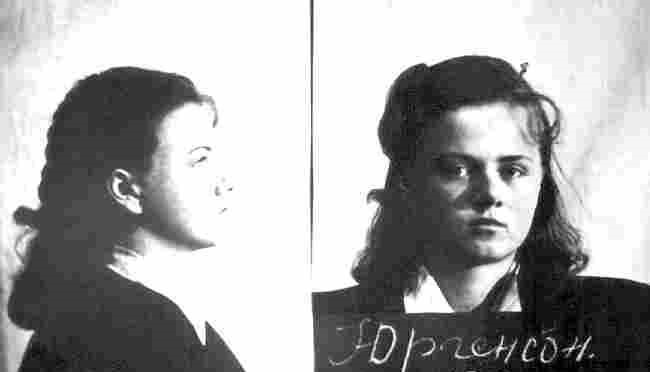 Aili Jurgenson was arrested after she and her friend Ageeda Paavel blew up a war memorial. He was only 14 years old when he was arrested on May 8, 1946. Estonian Aili was protesting the Soviet invasion of Estonia. Aili was sent to a Gulag labor camp in Komi and exiled from Estonia for 8 years. While in the camp, she married the Estonian and political activist Ulo Jogi.
Father Simeon and Father Antonii were also among the prisoners.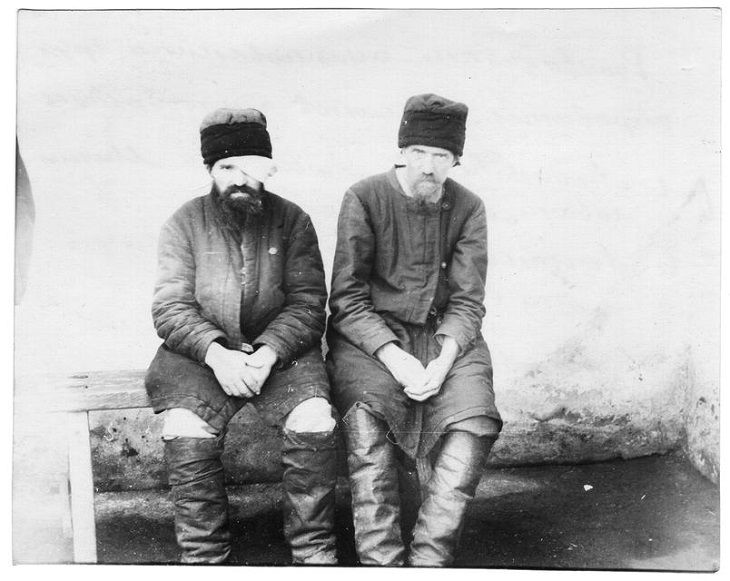 A monastic outpost near the Dubches river in Siberia secretly housed hermits and peasants. The monasteries had moved to the Ural Mountains to escape persecution under the Soviet government. The monasteries, built illegally in 1951, were spotted by an airplane. Buildings were destroyed, their properties were destroyed, and everyone who lived in them was tried and convicted. Many were sent to the Gulag, and Father Simeon died in one of the camps.
In 1951, the nuns of the Dubches Monasteries were arrested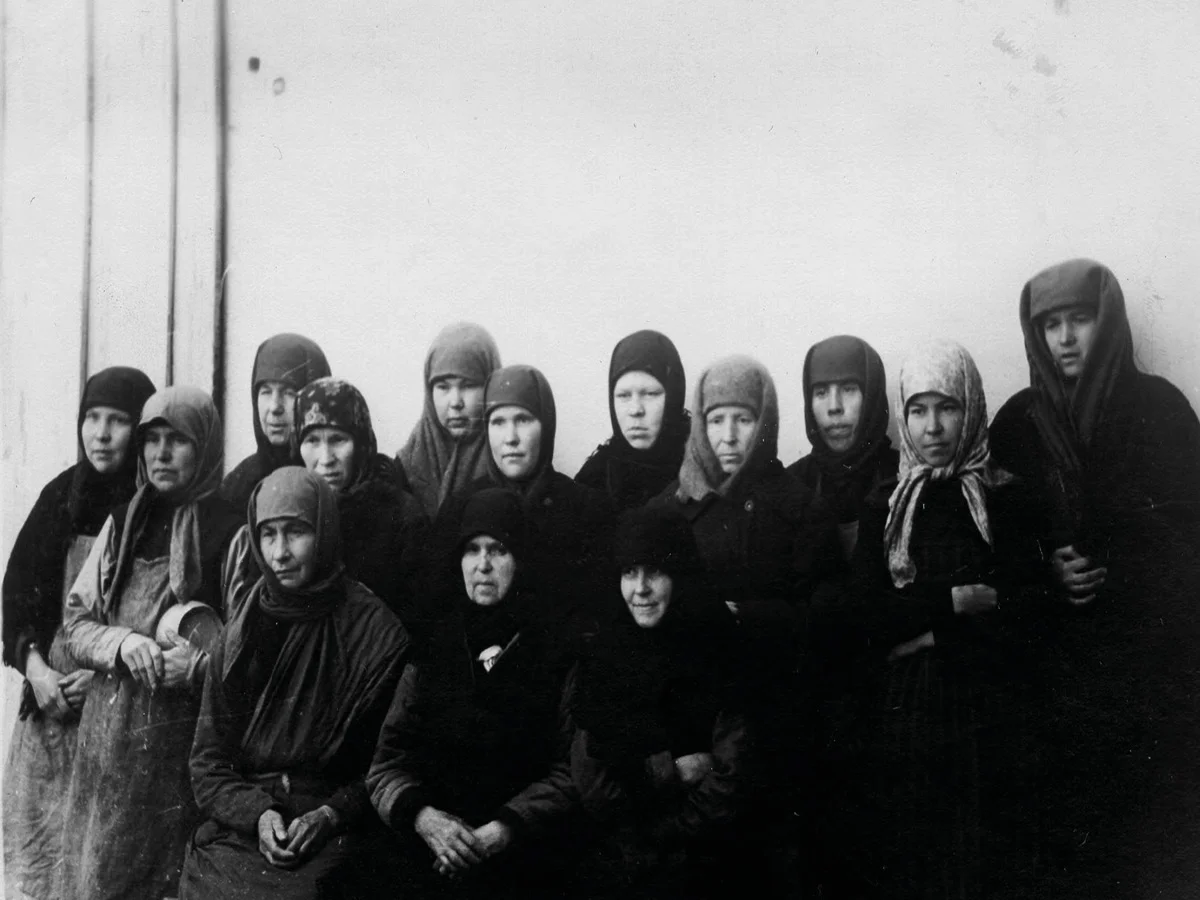 Monks, nuns, and some peasants sought refuge in monasteries in the Ural Mountains. When the monasteries were identified in 1951, everyone who lived in them, including women and youth, was put on trial. The nuns were also arrested and sent to the Gulag along with other prisoners.
Matvei Berman and Gulag camp chiefs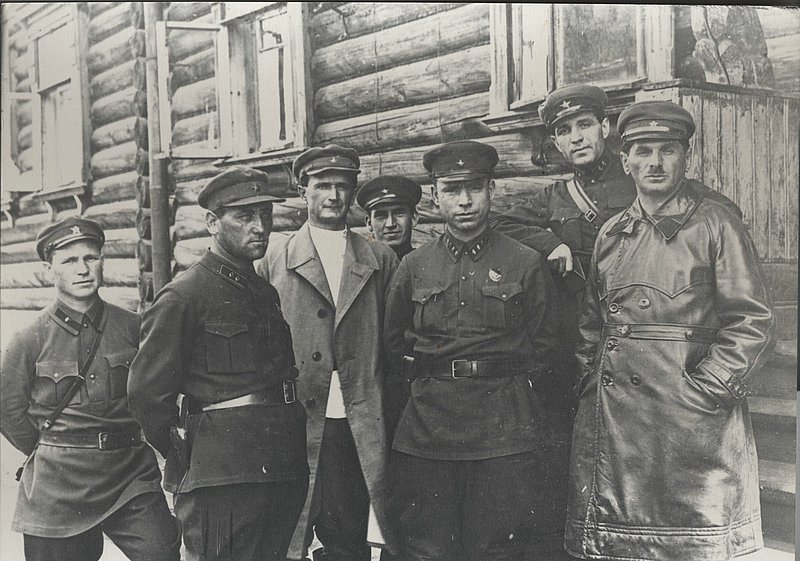 Matvei Berman helped develop the Gulag system in 1929. After that, he became President of the Gulag in 1932. He directed various projects, including the construction of the White Sea-Baltic Canal, for which he was awarded the Order of Lenin. Berman was responsible for more than 740,000 prisoners working on 15 major projects in the Gulag.
The exact number of prisoners in the Gulag labor camps is unknown. It is estimated that over 18 million people were imprisoned in the period 1929-1953, and millions succumbed to terrible conditions.
Source one