Sour meatballs, one of the oldest recipes of Anatolian cuisine, is a delicious taste that reaches our tables from the Gaziantep region. While meatballs are a meal enjoyed at every meal, imagine that the sour version crowns your table! So, how to make seasoned sour meatballs? How to make juicy meatballs with sour? What are the secrets of preparing seasoned juicy meatballs? We have listed for you everything you need to know about the recipe for sour meatballs, which is a local flavor.
Sour Meatballs Recipe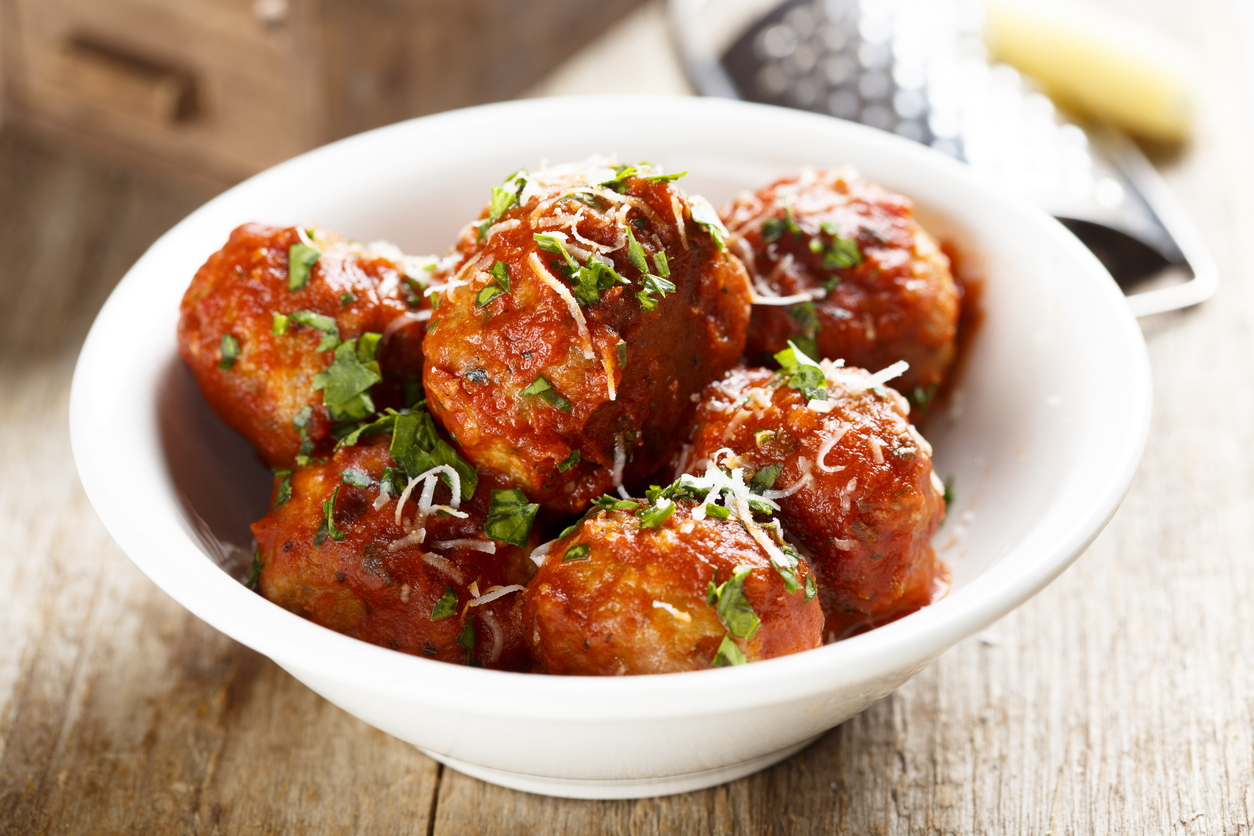 Half kg ground beef
1 onion
3 glasses of water
Half a bunch of parsley, chopped
Half cup of rice
1 lemon
Salt
1 egg yolk
Black pepper
Half a tablespoon of margarine
Fabrication
How to prepare sour meatballs in full consistency? To start with, grate the onion. Then wash and drain the rice according to the measure. Finely chop the parsley that has been sorted and washed. On the other hand, take the ground beef in a bowl. Add onion, rice, parsley, salt and pepper to the minced meat and knead. Break off small pieces of the mortar and roll them. Place these pieces you prepared on a floured tray. Add water according to the measure in another pot. Add salt and margarine and bring to a boil. Transfer the meatballs to the pot and cook for 20 minutes on medium heat. Whisk egg yolk and lemon juice in a bowl. Add a few spoons of your food's water, mix and let the mixture warm. Slowly add the seasoning you have prepared to the pot and remove the pot from the heat. Your seasoned sour meatballs are ready. You can serve your seasoned meatballs with potato salad or a delicious rice pilaf with butter. You can also choose a toasted slice of sourdough or rye bread on the side. Enjoy your meal.
Vegetable and Sour Meatballs recipe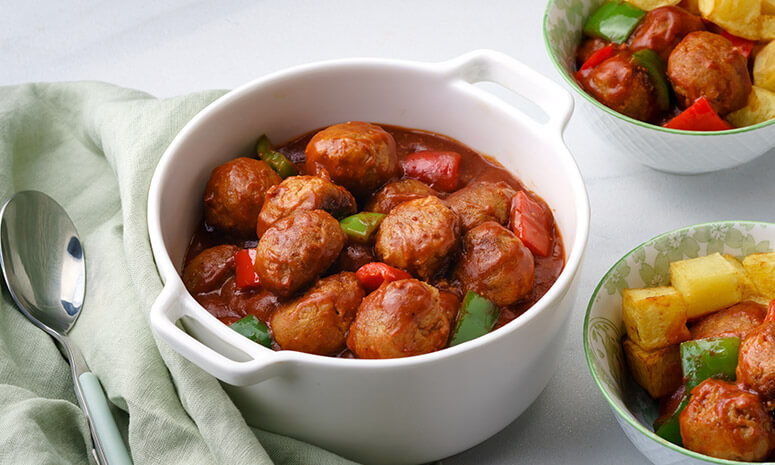 500 g minced meat
1 zucchini and carrot
1 handful of peas
1 and a half liters of water
Half a cup of rice
1 grated onion
Half a lemon
2 eggs
Salt
Black pepper
Fame
Fabrication
We have explained our sour meatball recipe above. Well, how about coloring this delicious recipe with vegetables! For the recipe for meatballs with vegetables and sour, first sprinkle some flour on a tray. Add ground beef, onion, rice, egg white, salt and pepper into a separate bowl and knead well. Prepare meatballs in the size you want from this mixture and throw them into the floured tray. Shake the meatballs well so that they are covered with flour. Put half a liter of water in a pot and bring it to a boil. Immediately after, throw the meatballs and vegetables into it. Cook until the rice and vegetables are soft. Put 1 tablespoon of flour in half a bowl of water and mix. Then add the mixture to the heavy soup. Cook, stirring occasionally, until your food thickens. When the mixture becomes slightly warm, whisk 1 egg and 1 egg yolk with lemon juice for its dressing. Then add it to the soup, stirring. After cooking for a while in this way, you can start the preparation for serving. While serving your veggie-and-sour meatballs, we recommend that you drizzle lightly roasted red pepper sauce on it. Enjoy your meal.
Let's discover the tricks of the recipe together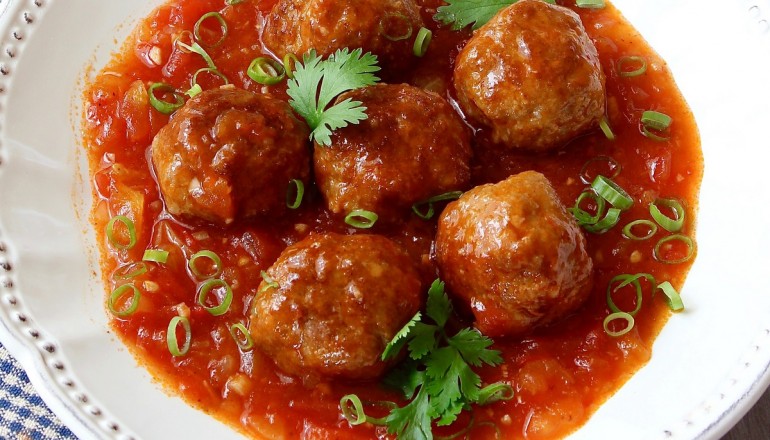 The recipe for sour meatballs has a few secret tricks. So what are these tricks? First of all, we recommend that you pay attention to the fact that the ground beef you will use in the recipe is medium-fat. If you have the opportunity, grind the ground beef you will use twice. This way, the meatballs will keep their consistency more easily. If you have stale bread while preparing the meatballs, you can crumble it and add it. Using butter instead of margarine while preparing the recipe will make your meal more delicious. We recommend that you do not add the seasoning you have prepared to the meatballs all at once. Add slowly so that the dressing gets used to the meatballs and mix with a wooden spoon. You can flavor your sour meatballs with a few drops of lemon juice before serving.
One of the most curious questions about the recipe for sour meatballs is "How many calories does a portion of sour meatballs cost?" the question is. One serving of seasoned sour meatballs, which you will prepare with the ingredients mentioned in the recipe, is equivalent to approximately 160 calories. However, we would like to remind you that the recipe for sour meatballs is quite high in terms of nutritional values. Therefore, you can add it to your diet list with peace of mind. If you like this delicious recipe of Anatolian cuisine, we say that you should write it down in your recipe book.
If you like our recipe for sour meatballs, we would like to take a look at these recipes;
The Pupil of Turkish Cuisine: Delicious and Practical Meatballs with Meatballs Recipe
Indispensable for Invitations: The Most Delicious Lentil Meatballs Recipe with Tips
The Most Delicious Form of Meals: Healthy and Practical Oven Recipes